When it comes to making food to serve during the Super Bowl, it doesn't get any easier than making air fryer appetizers. Whether you make chicken wings, pizza sticks or soft pretzel bites, they can all be made in your air fryer.
This will allow you to save space in your oven for items that are large or take a long time to bake. For instance you can make a whole brisket, several racks of ribs, or a pork shoulder that can be made into pulled pork sandwiches in the oven without the worry of how you are going to make your smaller appetizers.
And by using your air fryer you can save your crock pot for Buffalo Chicken Dip that everyone loves to eat on game day!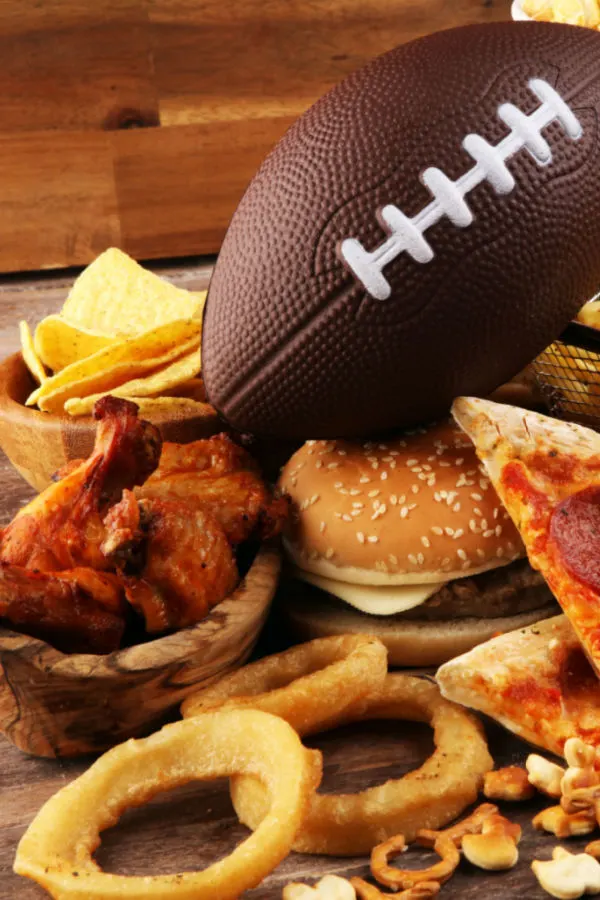 Why Use Your Air Fryer?
I have already mentioned that one of the benefits of using your air fryer to make appetizers is that you can use your other kitchen appliances for larger items or for dips and spreads.
However, there are a couple of other advantages of using the air fryer on game day.
1. Make Multiple Appetizers
Because the air fryer cooks so quickly you have the option of making several recipes to share with your family and friends. This is a great option when you have a guest that is on a specific diet but you the other guests want traditional game day foods.
2. Healthier Options
Most people get an air fryer in hopes of enjoying foods that are typically deep fried, and therefore are healthier to eat. So go ahead and make chicken wings in the air fryer instead of frying them in hot oil.
Now you can enjoy a few extra appetizers and still save calories.
3. Quick To Heat Up
Using an air fryer eliminates the concern of how much food that you have to cook to provide enough for your family and friends. When you begin to run out, simply heat up the air fryer and throw in your favorite appetizers.
The food will be one the table and ready to eat in the amount of time that it would take to preheat your oven.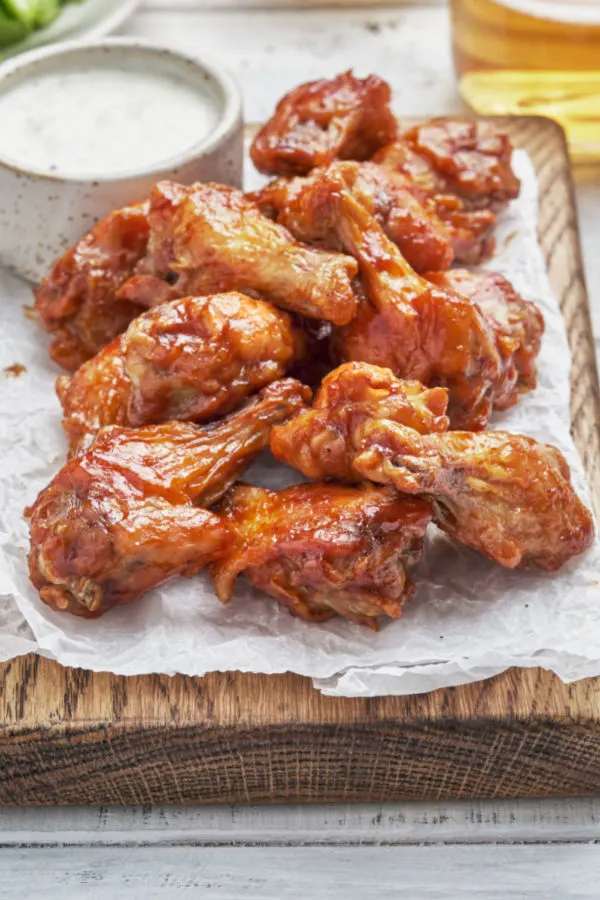 Game Day Air Fryer Appetizers
Chicken Wings & Chicken Tenders
Hands down, the most popular food item consumed on Super Bowl Sunday are chicken wings. Whether you order them from your favorite restaurant or make them at home they are the appetizer of choice on game day.
Luckily, they are super easy to make in your air fryer! However, for those who like a little less of a hands on appetizer, you may prefer to make chicken tenders instead.
Chicken Wing Recipes
The great thing about making chicken wings in the air fryer is that you can put them in the basket when they are still frozen! Once they are cooked you will end up with crispy wings that you can toss or serve with your favorite wing sauce.
Buffalo wing sauce is the most popular wing sauce. Luckily you don't even have to go out and buy a special sauce at the grocery.
Instead make a simple homemade Buffalo wing sauce and toss your wings in it right before serving. With just one bite you can bet that the entire family will be begging for more!
If you are missing the taste of traditional chicken wings but trying to eat healthier or you have guests on a low carb diet then you have to try Air Fryer Buffalo Cauliflower Wings!
Chicken Tender Recipes
Now here is an air fryer appetizer for those who prefer to keep their hands clean. Crispy breaded chicken tenders that are still moist and juicy on the inside.
Serve them with a little honey mustard or wing sauce and enjoy!
To make things even healthier here is another low carb option. Unbreaded chicken tenders that are perfectly seasoned and cooked in the air fryer.
This is an easy to make recipe that is super versatile and can be enjoyed by adults as well as kids.
Pizza Appetizers
If chicken wings take the number one spot of Super Bowl Food, pizza is a close runner up. However most air fryers aren't large enough to make a full size pizza that can serve a crowd.
Although there are several pizza inspired appetizers that I can guarantee will be the hit of your party.
Use canned refrigerator biscuits as the crust of your pizza. Simply divide and roll out the dough, add your favorite toppings and cook the pizza in the air fryer.
The biscuit crust cooks up perfectly and the cheese will be nice and melted. It is a great way an appetizer on the table in under 10 minutes!
Using the same concept, split open an English Muffin and make your pizzas. It is a great way to make several different individual pizzas at once.
Cut large sections of baked French Bread and then load them with your favorite pizza toppings. They will cook in the air fryer in minutes and you can slice and serve them as an easy hand held appetizer.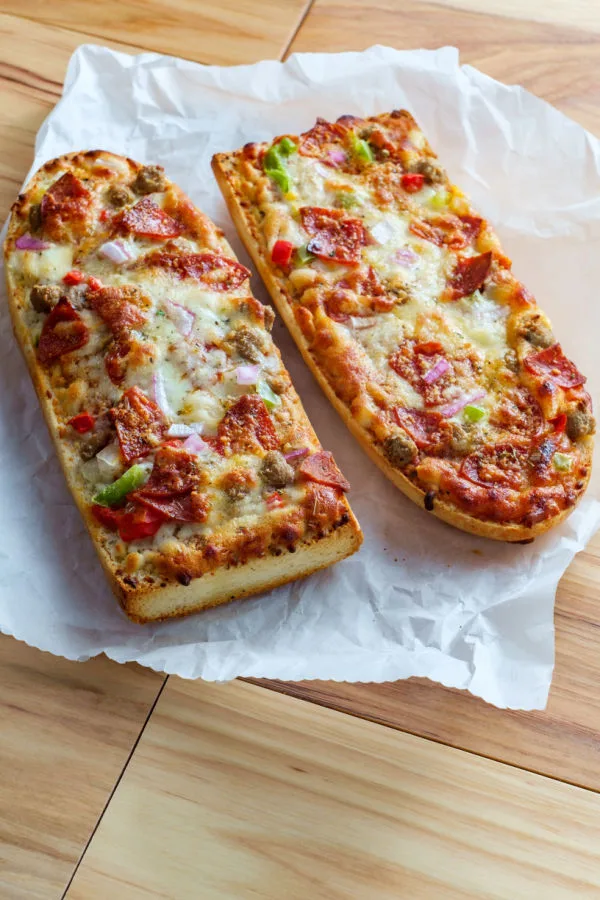 9. Margherita Flat Bread Pizza
Use store bought flatbread to make a Margherita pizza. Top the bread with thin tomato slices and Mozzarella cheese and let it air fry until the cheese melts.
Once it comes out of the air fryer top it with strips of basil and drizzle balsamic reduction on top for fresh tasting appetizer that everyone will love!
Other Pizza Inspired Appetizers
10. Pizza Bombs
By far this is one of the most popular appetizer recipes. Little balls of biscuit dough filled with marinara sauce, pepperoni and cheese.
Then the balls are topped with a garlic buttery spread and cooked until the biscuit dough turns golden brown. It is an easy hand held appetizer that can be eaten warm or at room temperature.
11. Pizza Sticks
Pepperoni and cheese wrapped in pizza dough and baked to perfection in the air fryer. Can't get much easier than this recipe!
12. Calzones
Calzones are pizza pockets filled with all of your favorite toppings and folded into a semi-circle shape.
Traditional Game Day Appetizers
Slice jalapeno peppers in half and fill them with a cheesy mixture. Then top each one with breadcrumbs and cook until the cheese melts.
Crunchy and cheesy bite size balls filled with bits of bacon, diced jalapeños, green onions, and cheese. Then they are rolled into small balls and coated with Panko breadcrumbs and air fried until golden brown.
With just 4 simple ingredients you can make this addicting appetizer in your air fryer in minutes! Then serve them with honey mustard sauce, cheese sauce or Ranch dressing.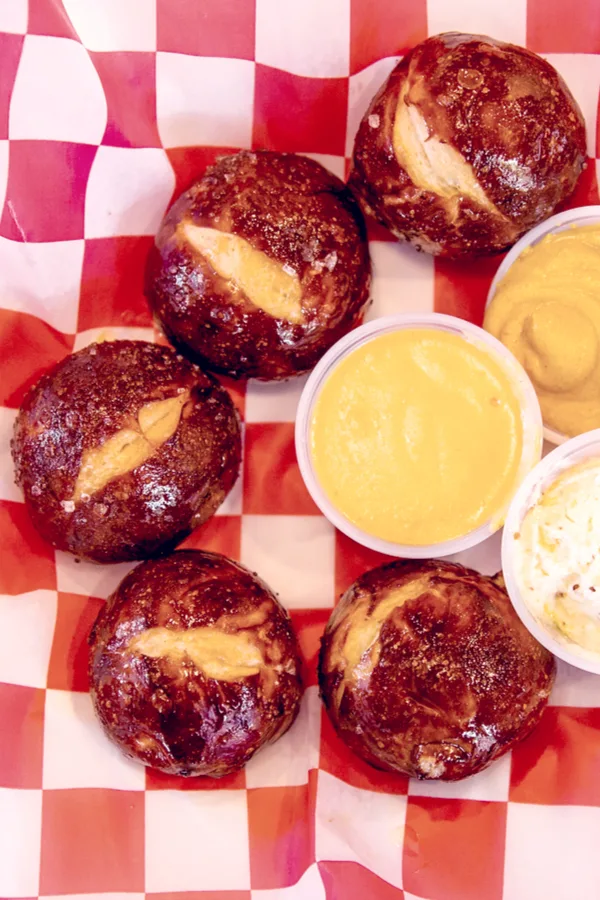 16. Homemade Mozzarella Sticks
Low-carb ketogenic Air Fryer Mozzarella Sticks are a tasty and healthy way to satisfy your craving for a fried appetizer.
17. Pickle Chips
If you enjoy the taste of deep fried pickle chips, you will love this recipe!
Warm and tender mushroom caps filled with a sausage and cheese filling that warms up perfectly when cooked.
Other Easy Air Fryer Appetizers
19. Tater Tots
Cook tater tots in the air fryer and eat them as is or use them as the base to make Totchos (Tater Tot Nachos).
20. Pasta Chips
Cooked pasta noodles that are seasoned and then placed in the air fryer until they become nice and crisp.
21. Bang Bang Shrimp
Bang Bang Shrimp is a popular appetizer that consists of breaded shrimp with a special sauce drizzled on top or served on the side. It is the perfect appetizer to make in your air fryer.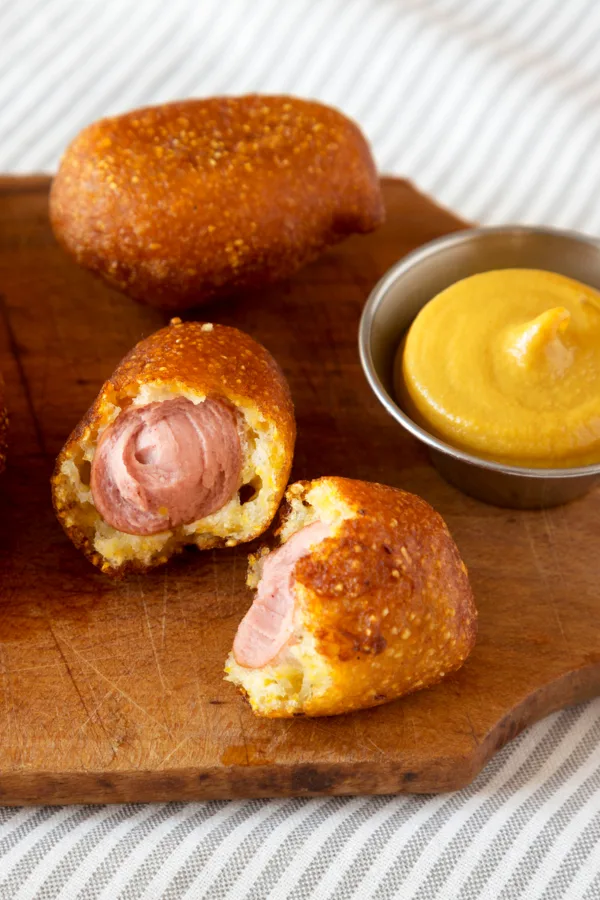 22. Frozen Corn Dogs
If you are wanting the taste of State Fair Corn Dogs the easy way to do that is to cook frozen corn dogs in an air fryer! Full size or snack size instructions included.
23. Quesadillas
A quick and easy appetizer to make and they turn out perfect every time! Customize each one with your favorite fillings and serve with salsa, sour cream and guacamole.
Mini chickens sandwiches that have a ton of flavor! Another great hand held dessert that will be gone in minutes!
25. Frozen Meatballs
If you want to keep things simple, cook frozen meatballs in the air fryer. Then serve them with your favorite barbecue sauce or marinara sauce.
Enjoy! Mary

To receive our 3 Recipe Articles in your inbox each week, sign up for our free email list located in the middle of each recipe or email me at contact@makeyourmeals.com. You can also follow us on Facebook and Pinterest. This article may contain affiliate links where a small commission is paid if you purchase a product at no additional cost to you.