When you can't have your favorite appetizer at one of your favorite restaurants, you take matters in your own hands and make Air Fryer Fried Pickles in your own kitchen.
Every time that we go to Texas Roadhouse with family or friends, we always end up ordering a basket of Fried Pickles to share.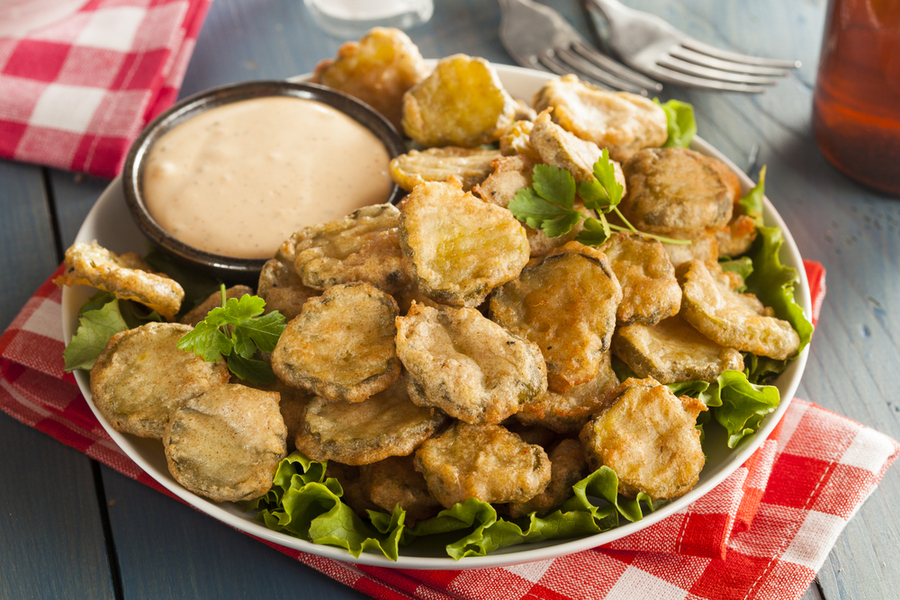 This is a huge treat for me. You see, I rarely order an appetizer when we go out to eat. That is because the portions of the meals are so large that I end up always asking for a 'to-go' box.
However, when we are hosting a dinner for others, we always offer to buy an appetizer. And I am always happy when Fried Dill Pickle Chips are on the menu.
They are easy to eat and the appetizer goes a long way. Not to mention that the breaded, deep-fried pickles taste delicious! Especially when they are dipped in the special sauce that is served alongside of the basket.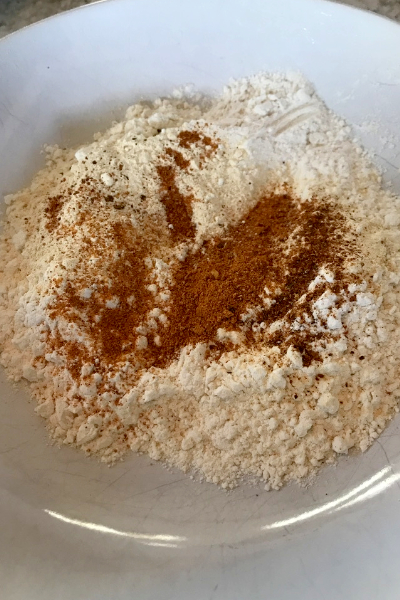 But now, the problem is that I haven't been able to order them for quite awhile. And just like many things, when you can't have them, it makes you want them even more!
How to Make Air Fryer Fried Pickles
Traditional Fried Pickles, like the ones that you find in your favorite restaurant are nearly always deep-fried. That is what gives that breading the golden color and crispy texture.
Although they taste wonderful, we all know that cooking anything deep-fried is not the healthiest of choices.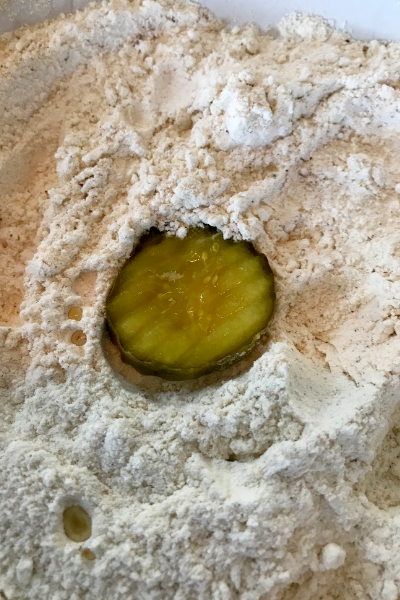 So in order to indulge in Fried Pickles, we turned to our Power 360 Air Fryer.
But before we could start cooking, we had to prepare our pickles. First, we use store-bought dill pickle slices or our homemade Overnight Pickle Slices. You could use whole dill pickles and cut them down into uniform slices. However, it is much easier to by sandwich dill pickles that are already sliced and ready to go!
First, remove the pickles from the jar and pat them dry. Then let them dry on another paper towel for 5-10 minutes. You need to get the majority of the liquid off the surface so that the breading can stick.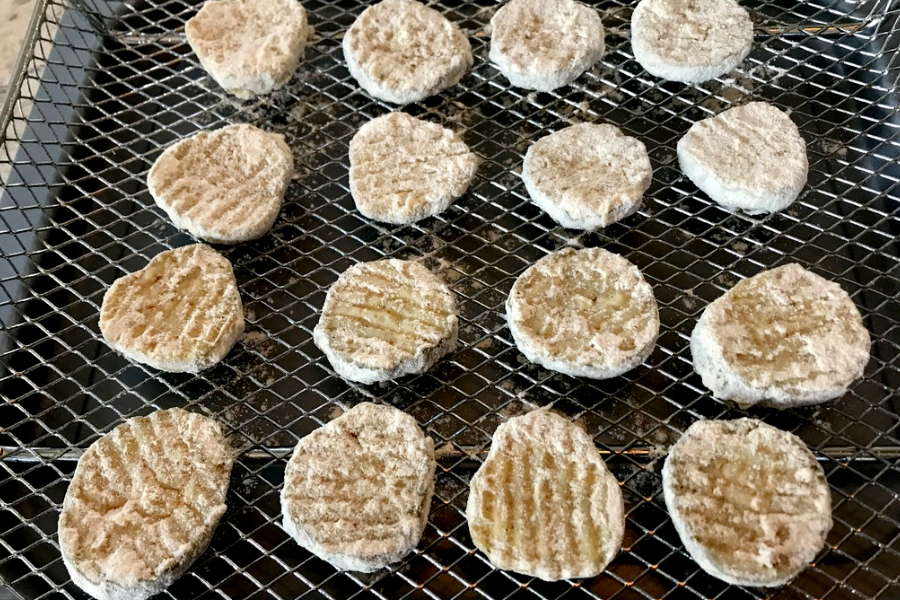 While the pickles dry off, prepare the breading. In a large shallow bowl, mix together the dry ingredients.
Then coat each pickle slice, front and back, with the breading mixture. Lightly spray with olive oil and place them in the air fryer basket. Repeat with the other slices and fill the basket in a single layer without the pickles touching each other.
Use a High Heat Oil Spray
*It is important here that you use a high heat oil spray or mist. These include olive, avocado, or grapeseed oil, just to name a few.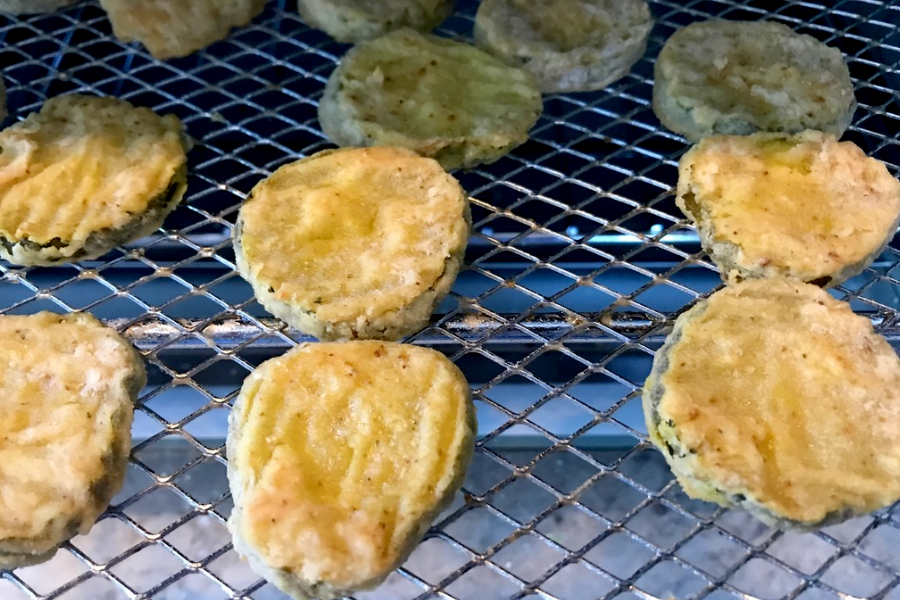 Cook the fried pickles in a preheated air fryer at 400°F for 10 minutes. Then carefully flip them over and continue to cook for an additional 5-10 minutes.
*Remember – all air fryers cook at different rates. Be sure to check the Air Fryer Fried Pickles after a total of 15 minutes of cooking time to be sure that they do not burn.
Serve immediately with dipping sauce of your choice. We love to serve them with our homemade Yum-Yum sauce but you could also use ranch dressing or a mayo/Sriracha sauce as well.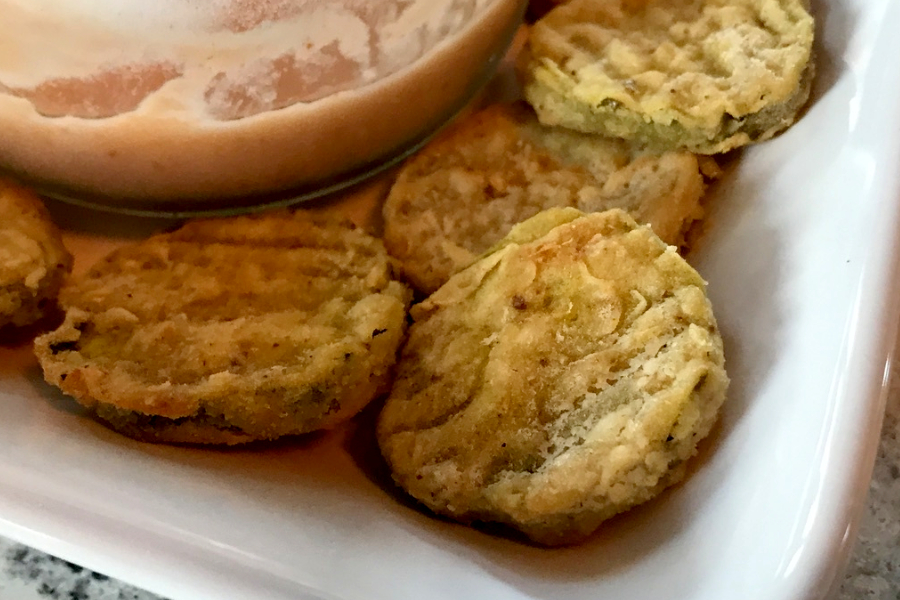 To receive our 3 Recipe Articles in your inbox each week, sign up for our free email list located in the middle of each recipe or email me at contact@makeyourmeals.com. You can also follow us on Facebook and Pinterest. This article may contain affiliate links where a small commission is paid if you purchase a product at no additional cost to you.
Air Fryer Fried Pickles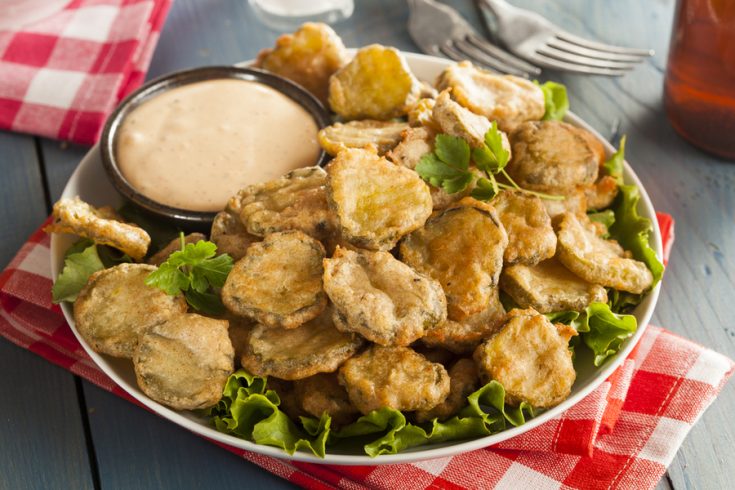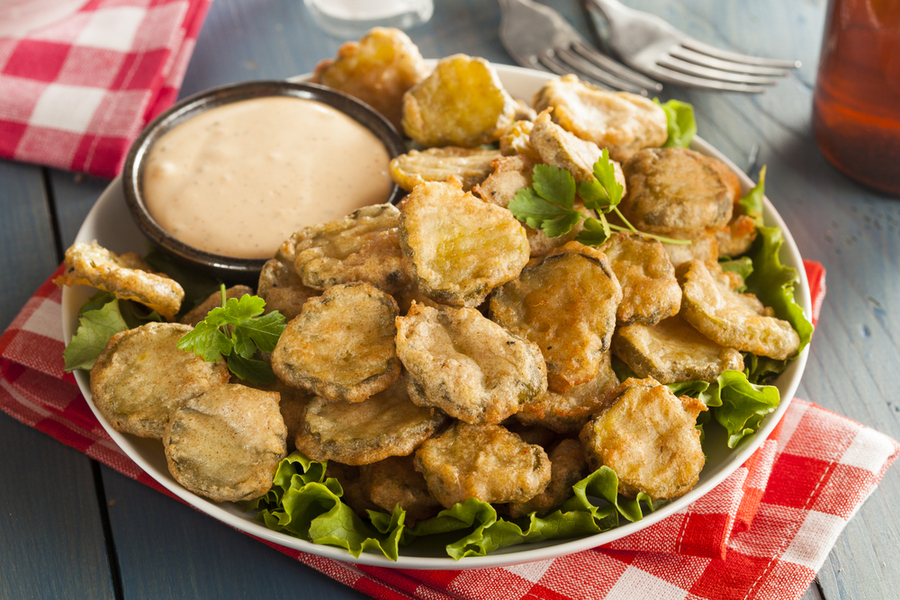 Breaded dill pickle slices air fried to golden brown and served with your favorite dipping sauce. A Texas Roadhouse copycat recipe.
Ingredients
2 cups sliced dill pickles
1 cup flour
1 Tbsp garlic powder
1 Tbsp Cajun spice
1/2 Tbsp cayenne pepper
Olive Oil or cooking spray
Dipping Sauce - ranch, chipotle, yum-yum sauce, etc..
Instructions
Drain the liquid from the pickles and pat dry with a paper towel. Let them on a dry paper towel, in a single layer, for 5-10 minutes.
Preheat air fryer to 400°F
In a large shallow mixing bowl or in a large resealable plastic bag, mix together the flour, garlic powder, Cajun spice and cayenne pepper.
Coat sliced pickles with flour mixture and place in a single layer in your air fryer. Spray with olive oil (not extra virgin olive oil).
Air Fry at 400°F for 10 minutes then carefully flip them over and continue cooking for an additional 5 minutes or until light golden brown.
Serve immediately with your favorite dipping sauce.
Notes
Recipe provided by Make Your Meals
Nutrition Information:
Serving Size:
1 grams
Amount Per Serving:
Unsaturated Fat:

0g