How to make Air Fryer Bang Bang Shrimp.
Bang Bang Shrimp is a popular appetizer that consists of breaded shrimp with a special sauce drizzled on top or served on the side.
You can order it at a variety of restaurants, although the name may be slightly different depending on where you go.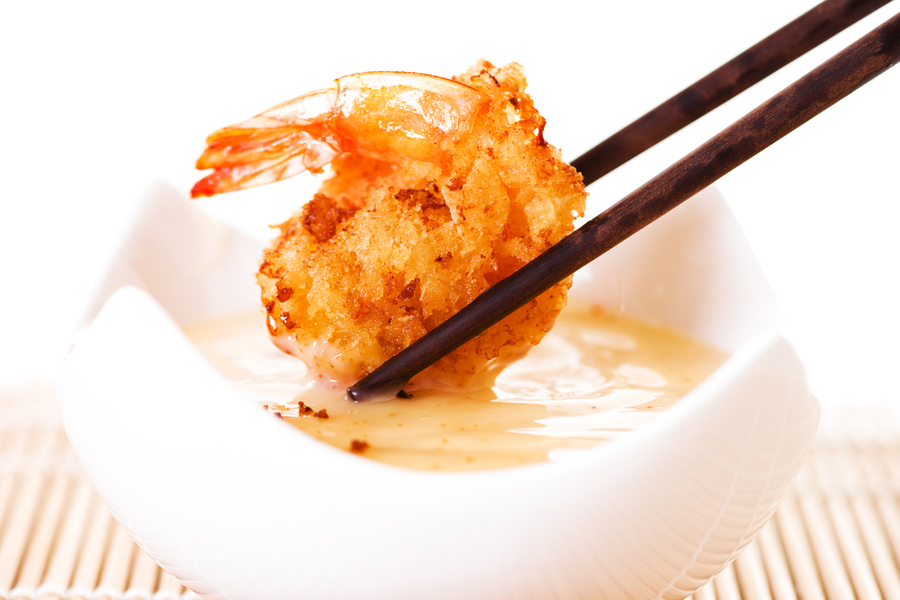 However, there is one thing that is for sure. No matter what they call this delicious appetizer, it is simply addicting.
And they seem to disappear in minutes once served. They are that good.
So instead of waiting to go to my favorite restaurant to eat Bang Bang Shrimp, I decided that I would make them myself.
But instead of deep frying them like the restaurants do, I decided to make them in my Air Fryer instead. It worked for making Air Fryer Fried Pickles, so I thought I would give it a try.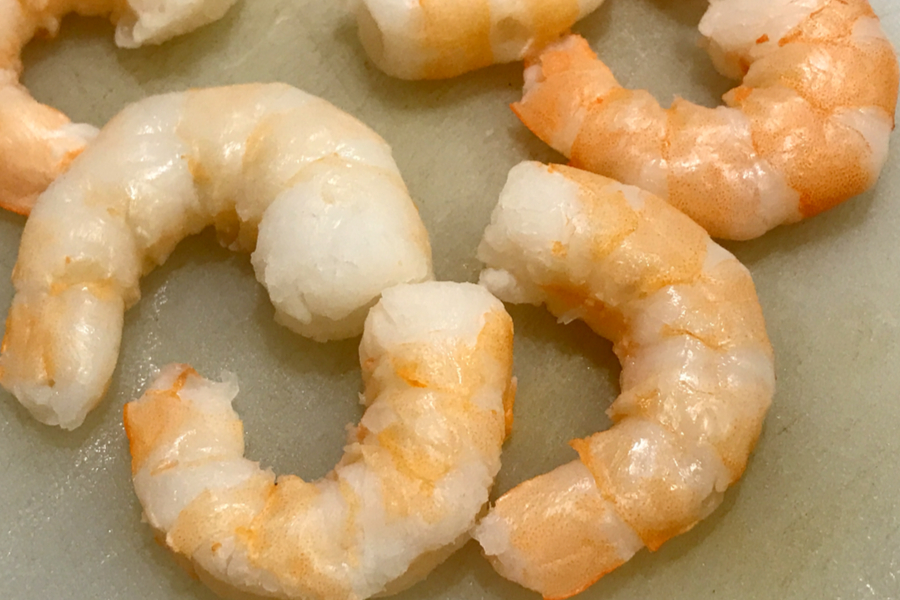 That way I felt not so guilty when I ate one too many.
Air Fryer Bang Bang Shrimp
In order to make sure that the shrimp gets cooked through, we start this recipe with cooked shrimp that is already peeled and deveined.
You can choose to remove the tails or not. The choice is up to you. Just be sure that the shrimp is not frozen when making this recipe.
Then it is best to set up a dredging station. In a large resealable bag add the shrimp and flour. Toss to coat the shrimp and set aside.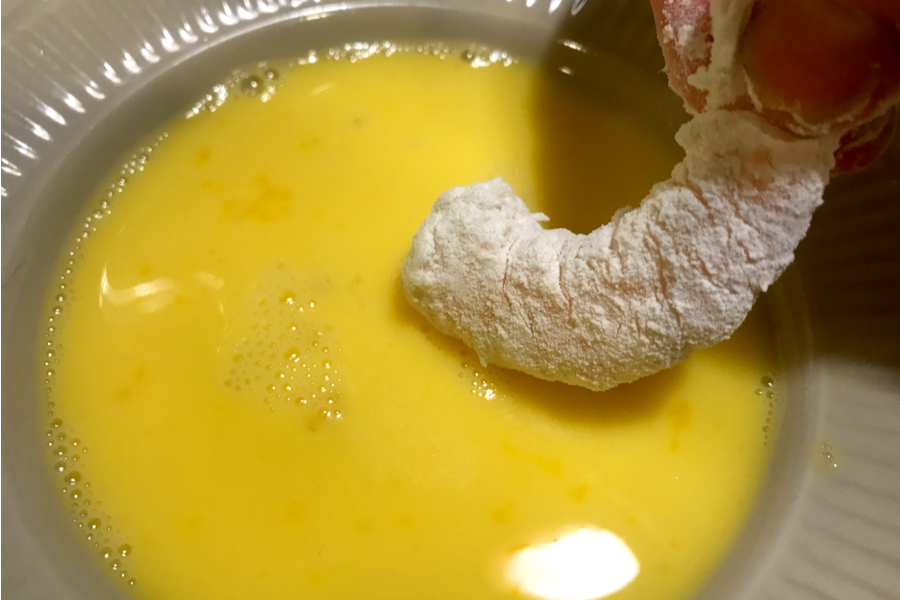 Next, in a small bowl, whisk together the egg and water. Then set aside.
And in the final bowl, mix together the breading ingredients. Be sure to use Panko breadcrumbs so that you can get that light and crunchy coating that is found on your Bang Bang Shrimp in the restaurant.
If you like things a little spicy, you can add a little cayenne pepper to the breading as well. I do this when making it for our family. However, I skip the hot pepper powder if I am making this for a party for friends.
Then cook the shrimp, in batches, in a preheated air fryer that has been sprayed with a light coating of nonstick olive oil spray.
After putting the shrimp in the basket, lightly spray olive oil on top of the breading so that it can crisp up during the short cooking time.
And be sure to do the same thing when you flip them over.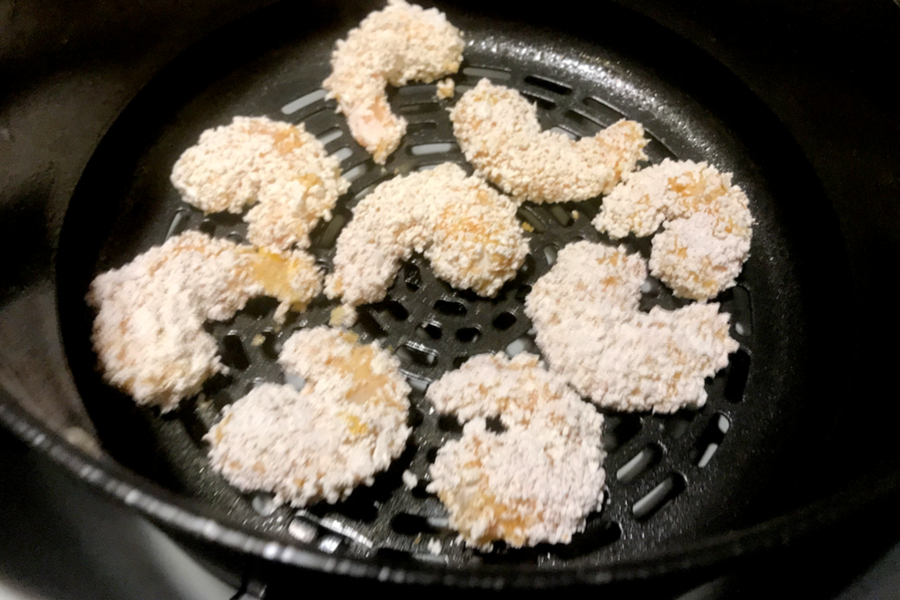 Bang Bang Sauce
After you take the Bang Bang Shrimp out of the Air Fryer, set on a platter and drizzle with the Bang Bang sauce.
You can purchase this sauce in the grocery store, but it is extremely easy to make your own.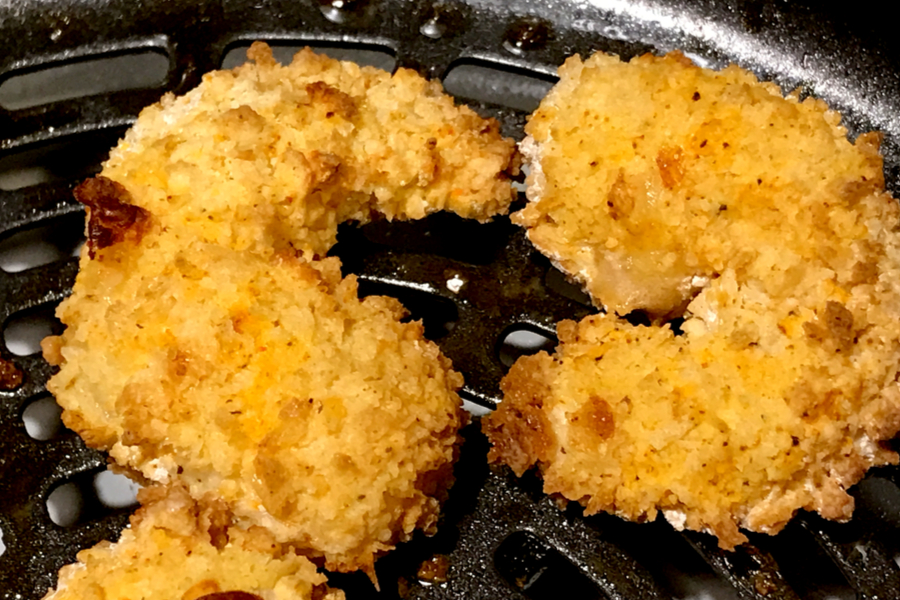 I mix all the ingredients together while the shrimp are thawing so that the flavors have time to meld together.
Then I drizzle it on top of the Bang Bang Shrimp and serve a little extra on the side for dipping. And to make it extra tasty and pretty, garnish with diced green onions and/or cilantro.
For other great Air Fryer Recipes check out our Air Fryer Recipe Pages.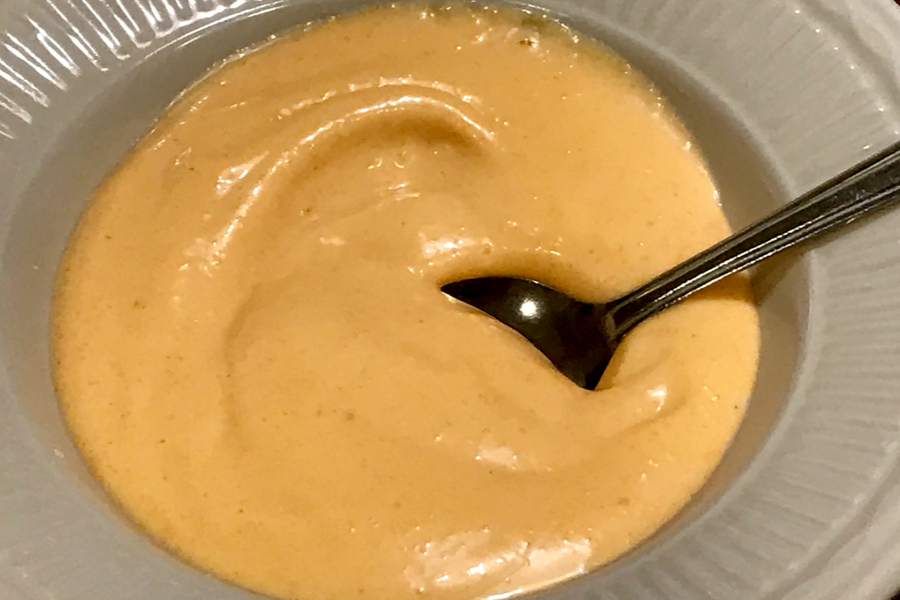 To receive our 3 Recipe Articles in your inbox each week, sign up for our free email list located in the middle of each recipe or email me at contact@makeyourmeals.com. You can also follow us on Facebook and Pinterest. This article may contain affiliate links where a small commission is paid if you purchase a product at no additional cost to you.
Air Fryer Bang Bang Shrimp Recipe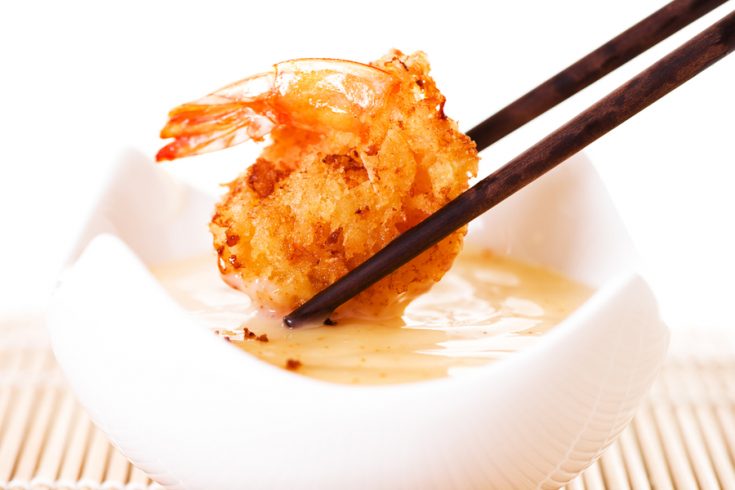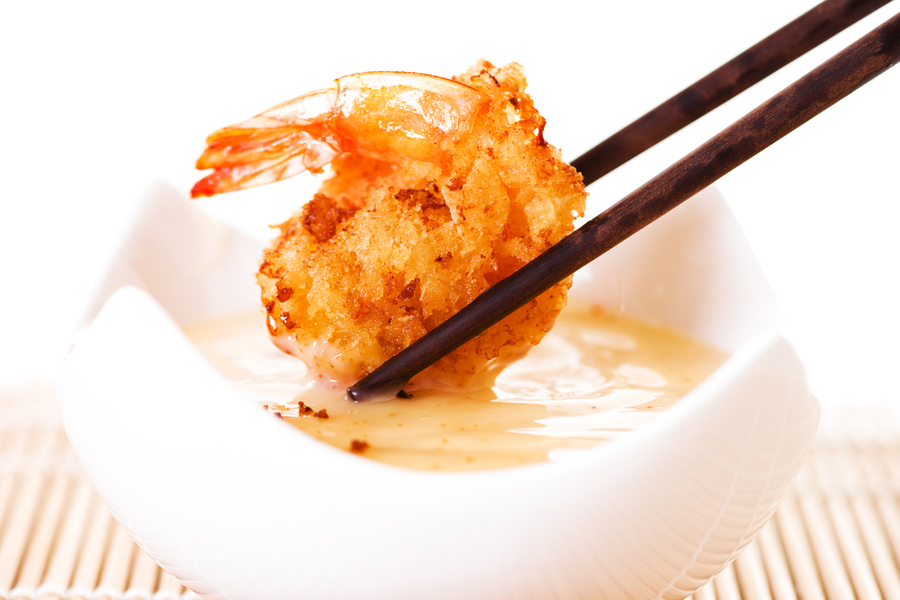 A classic appetizer made with breaded shrimp and cooked in the Air Fryer and then served with Bang Bang Sauce.
Ingredients
1 pound large cooked shrimp peeled, deveined, and tails removed
olive oil spray
Breading
1/4 cup flour
1 tsp salt
1/2 tsp pepper
1/2 tsp paprika
1/4 tsp garlic powder
1 cup Panko breadcrumbs
1/2 cup cornstarch
2 medium eggs
1 TBS water
Bang Bang Sauce
1/3 cup Greek yogurt
2 TBSP light mayonnaise
2 TBSP sriracha sauce
2 TBSP sugar
1 TBSP rice vinegar
Suggested Garnish
chopped green onions
chopped cilantro
Instructions
Shrimp
Place flour into a large resealable bag, set aside.
Place eggs and water into a small bowl and beat together, set aside.
Place cornstarch, Panko breadcrumbs, salt, pepper, garlic powder, and paprika in a shallow container and mix well.
Add the shrimp to the plastic bag with the flour and toss to coat.
Shake off any excess flour, then add a few shrimp to the egg wash, and toss to coat completely.
Add the shrimp to the breadcrumb mixture, toss and lightly press the coating into the shrimp so that it sticks.
Repeat until all shrimp are coated.
Preheat Air Fryer at 400 degrees for 3 minutes.
Place the shrimp into the air fryer, adding only as many as will fit in a single layer, leaving a little room between each one. Spray the shrimp with olive oil spray.
Cook at 400 degrees for 5 minutes. Flip the shrimp and spray with olive oil. Continue to cook for 3 minutes.
Repeat until the rest of the shrimp are cooked.
Bang Bang Sauce
In a small bowl, whisk together the Greek yogurt, mayonnaise, sugar, sriracha, and rice vinegar. Refrigerate until ready to use.
Serving
Place Bang Bang Shrimp on a serving tray. Right before serving, drizzle the tops with the sauce, or serve on the side. Garnish with chopped green onions and/or cilantro if desired.
Notes
Recipe provided by Make Your Meals
Nutrition Information:
Serving Size:
1 grams
Amount Per Serving:
Unsaturated Fat:

0g