If you are missing the taste of traditional chicken wings but trying to eat healthier, then you have to try Air Fryer Buffalo Cauliflower Wings!
You get all of the flavor of the tangy Buffalo sauce without all the added calories of deep fried chicken wings!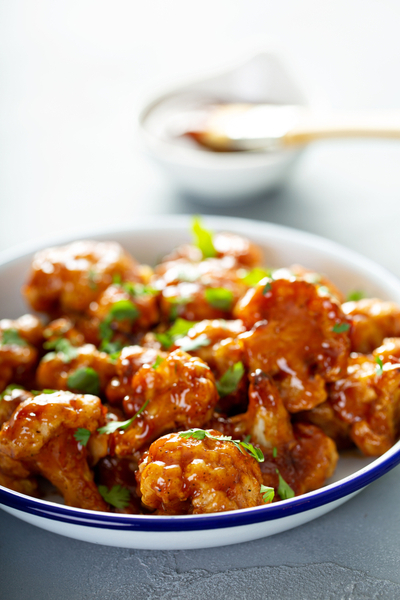 And if you are skeptical about how cauliflower tastes as a replacement for wings, I don't blame you. I was hesitant to give this recipe a try as well.
However, I am such a huge fan of buffalo chicken wings, that I needed to find a replacement to subdue the craving.
So I turned to my Ninja Foodi to make the magic happen.
How to Make Air Fryer Buffalo Cauliflower Wings
The first step in making cauliflower wings is to prepare the cauliflower bites.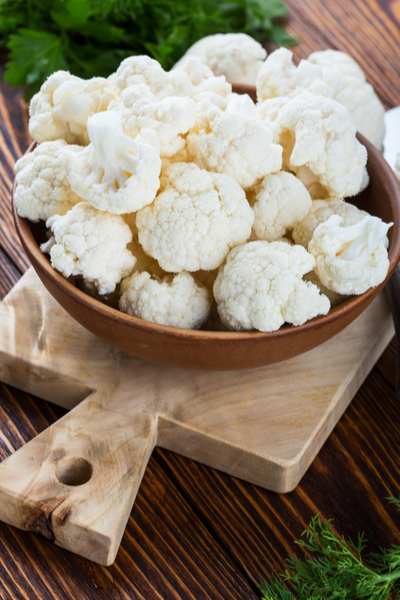 After you clean and dry your head of cauliflower, cut it in bite size pieces. You can choose to leave the stems on or off, the choice is up to you.
Then place the cauliflower wings in a preheated air fryer at 400 degrees for 6-7 minutes.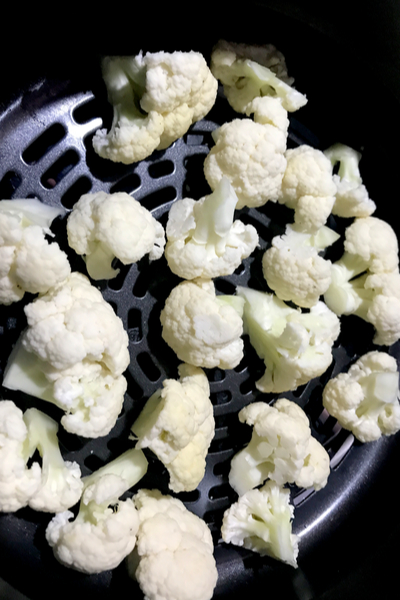 While the 'wings' are in the air fryer, prepare your Buffalo sauce in a saucepan on the stove.
When the cook time is up, remove the cauliflower from the air fryer to a large bowl and toss them with the sauce.
Return the Buffalo cauliflower wings to the air fryer and cook for an additional 6 minutes.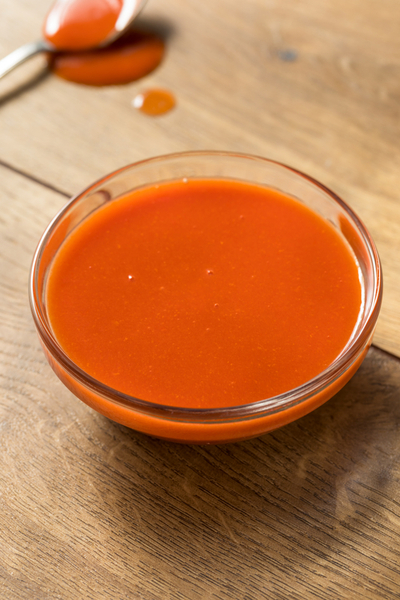 Please note: all air fryers cook at different rates. Therefore, check your Buffalo Cauliflower wings frequently during the last few minutes of cooking time to prevent the sauce from burning.
Serve immediately with carrots, celery, ranch or blue cheese dressing.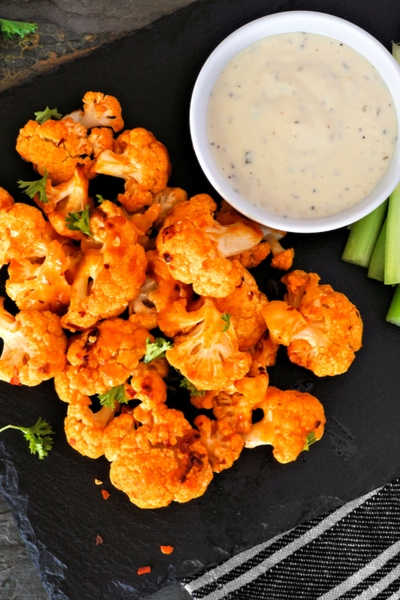 And if you are still not convinced that Air Fryer Cauliflower Buffalo Wings will satisfy your chicken wing craving, try our healthier options for traditional chicken wings:
Check out the printable recipe below and let me know what you think!
Air Fryer Buffalo Cauliflower Wings