Get ready to celebrate with these fantastic, easy to make Cinco de Mayo recipes! Our favorite Mexican inspired recipes gathered all in one place.
From delicious appetizers to our famous Instant Pot Enchilada Casserole, below you will find 32 recipes to make celebrating the 5th of May even better.
Don't have time to make a full dinner? No worries! There are several quick and easy recipes that you can make in just a few minutes.
So this year, pick out something new to make, even if it is a classic, 3 ingredient Pure Mexican Margarita!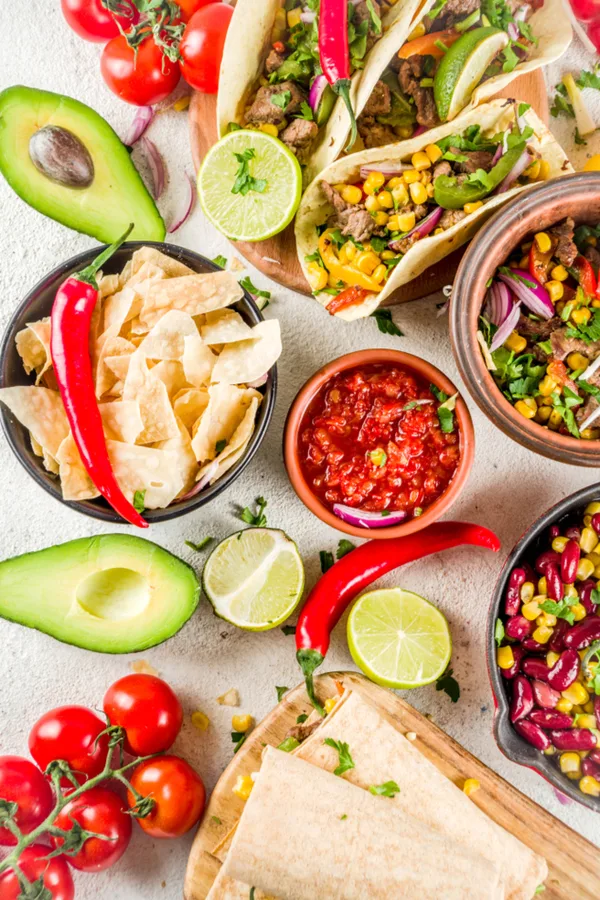 Cinco de Mayo Recipes
Appetizers
Air Fryer Quesadillas – Who can go wrong with a quesadilla? Whether you want a traditional cheese quesadilla or one filled with veggies or meat, quesadillas turn out perfect every time when made in an air fryer.
Sheet Pan Chicken Nachos – Make an entire baking sheet of nachos. Then top the chips with chicken, cheese, onions, salsa, beans, or whatever else that you love. Not only are these nachos a huge hit, it also makes for a beautiful presentation when served.
Crock Pot Chicken Enchilada Dip – All the flavors of chicken enchiladas made into a dip that is cooked and served right out of a crock pot. Serve with tortilla chips for an easy to make Cinco de Mayo appetizer.
Classic 7 Layer Mexican Dip – No party would be complete with this layered, no bake dip that you serve with tortilla chips.
Cheesy Ranch Bean Dip – If you are looking for a quick and easy Cinco de Mayo appetizer recipe, look no further! With just 4 basic ingredients this dip comes together in just minutes.
Crock Pot Ro-Tel Queso Dip – A classic, easy to make cheese dip recipe made with Rotel tomatoes and green chiles. Serve this nacho dip with tortilla chips or pour it on top of your favorite nachos.
Dairy Free Queso Dip – If you have a dairy allergy or intolerance, you still can enjoy Queso dip! This vegan recipe is so good that you won't even know that you aren't eating real cheese.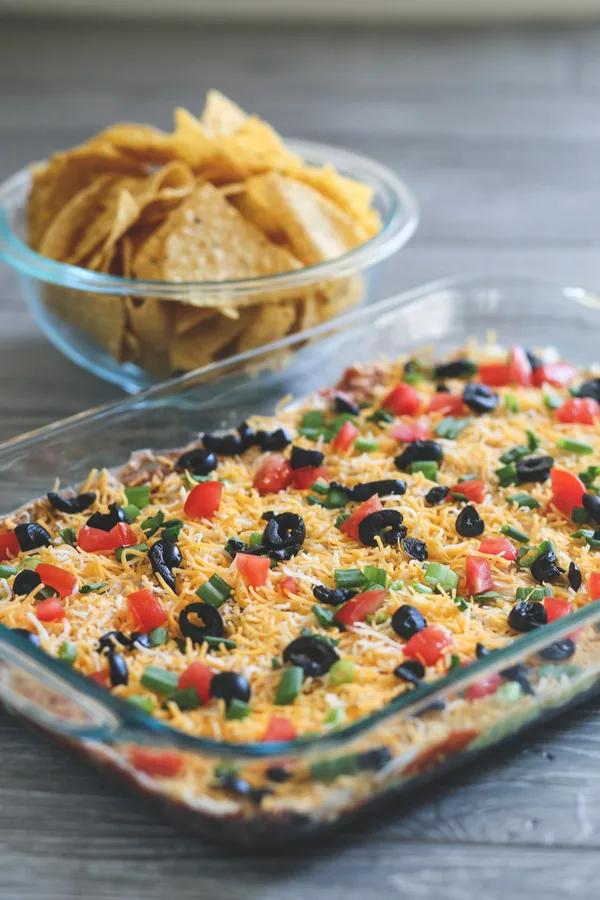 Salsa Recipes
Pico de Gallo Salsa – A fresh twist on salsa that is the perfect topping for tacos and fajitas or serve with tortilla chips for a quick and easy appetizer.
The Best Salsa Verde Recipe – Put down that jar of green salsa! It is super easy to make your own Salsa Verde recipe with roasted tomatillos and it tastes soooooo much better than store-bought salsa!
Instant Pot Salsa – Yes, you can actually make homemade salsa using fresh tomatoes in your pressure cooker! A great way to make a large batch of salsa that you can refrigerate, freeze or even can.
Beverages
Pure Mexican Margarita – A Cinco de Mayo tradition! This classic beverage is made with 3 simple ingredients and no pre-made margarita mix!
Michelada – Take your favorite Mexican beer to the next level by adding a 6 dashes of hot sauce, 3 dashes each of Worcestershire and soy sauce and mix in 1/4 cup of lime juice. Shake and serve over ice in a glass rimmed with salt.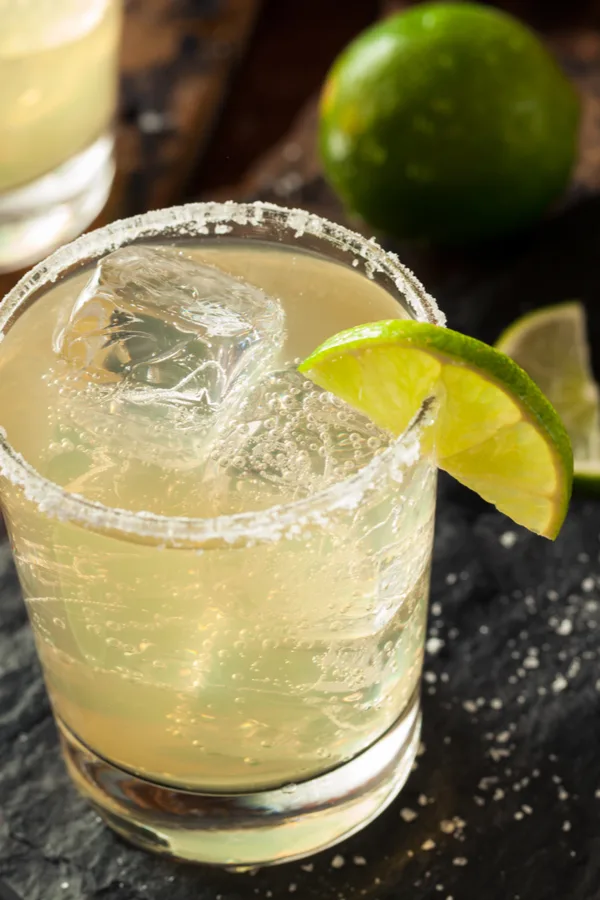 Soups
Easy Taco Soup – All the flavors of a classic taco turned into an easy to make soup recipe. One of my favorite weeknight meals!
Instant Pot Chicken Tortilla Soup – Turn your favorite Mexican soup into an easy to make dish that the entire family will love.
Instant Pot Chicken Chile Verde – Hands down, this is my favorite soup recipe, not only on Cinco de Mayo, but any day of the year. In fact, I make extras and freeze the leftovers for a quick and easy meal whenever needed.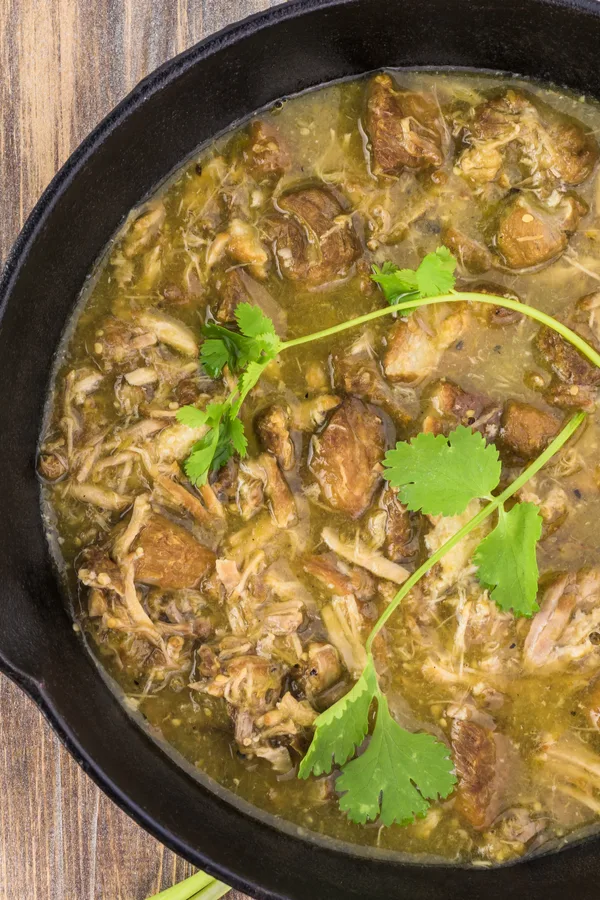 Main Dishes
Sizzling Steak Fajitas – We all know the famous sizzle of a plate of steak fajitas being served at a Mexican restaurant. Now you can make your own with this recipe that includes the secret to tender meat and crisp veggies.
Easy Taco Casserole – This recipe has been a staple weeknight meal in my house for years. Turn your favorite tacos into a recipe that is a great Cinco de Mayo family meal.
Easy Chicken Enchilada Casserole – One of my favorite meals to both make and eat. Layers of tortillas, chicken, enchilada sauce and cheese served as a casserole. Add a little rice on the side and put a margarita in your hand and you have a complete Cinco de Mayo meal!
Taco In A Bag (aka Walking Tacos) – No time to prepare Cinco de Mayo recipes this year? No worries! Don't miss out on the celebration and make this Taco in a Bag recipe that comes together in minutes!
Vegetarian Enchilada Casserole – Skip the meat and make this delicious enchilada casserole with veggies and cheese. So good that even your meat eating friends will enjoy this recipe!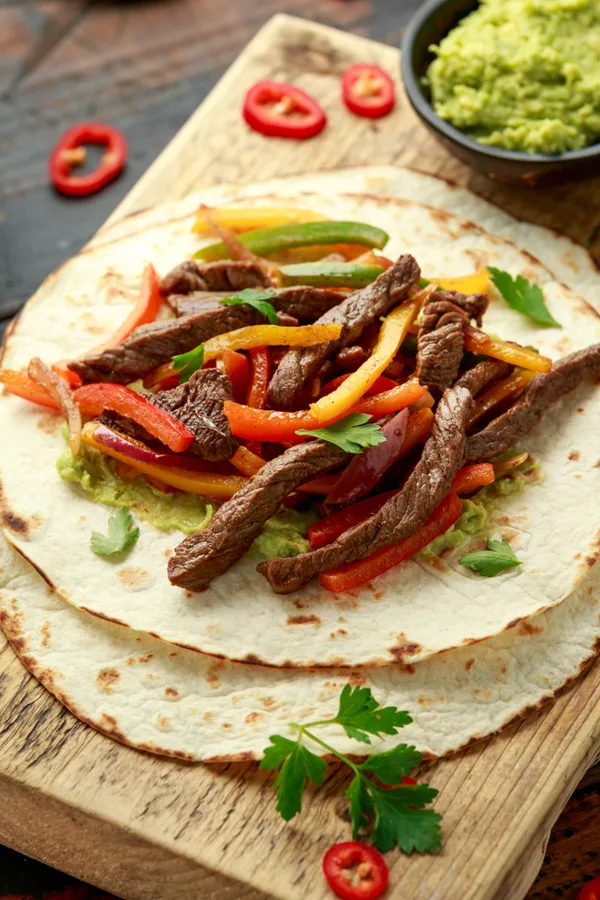 Instant Pot Main Dish Recipes
Mexican Casserole – All the flavors of your favorite Mexican restaurant in an easy to make casserole.
Carnitas – Take your plain and boring pork shoulder roast to a new level with this classic Mexican pulled pork recipe that is perfect to serve in tacos, enchiladas, burritos, or on top of nachos.
Instant Pot Chicken Fajita Casserole – Chicken fajitas made into a family casserole that even the pickiest eater will enjoy. Serve over rice or pasta or keep it low-carb and serve over cauliflower rice.
Instant Pot Barbacoa Beef – Turn your chuck roast into something spectacular with this Cinco de Mayo must make recipe. Use the flavored and shredded beef to fill your burrito bowl, tacos, enchiladas and more!
Enchilada Casserole – One of the most famous recipes on this website, this Enchilada Casserole has become a favorite among many readers. Layers of tortillas filled with classic enchilada ingredients and cooked in a pressure cooker.
Instant Pot Chicken Fajitas – Tender slices of chicken tossed in a homemade fajita seasoning with peppers and onions and cooked to perfection in the Instant Pot. So easy even the beginner user will perfect this recipe!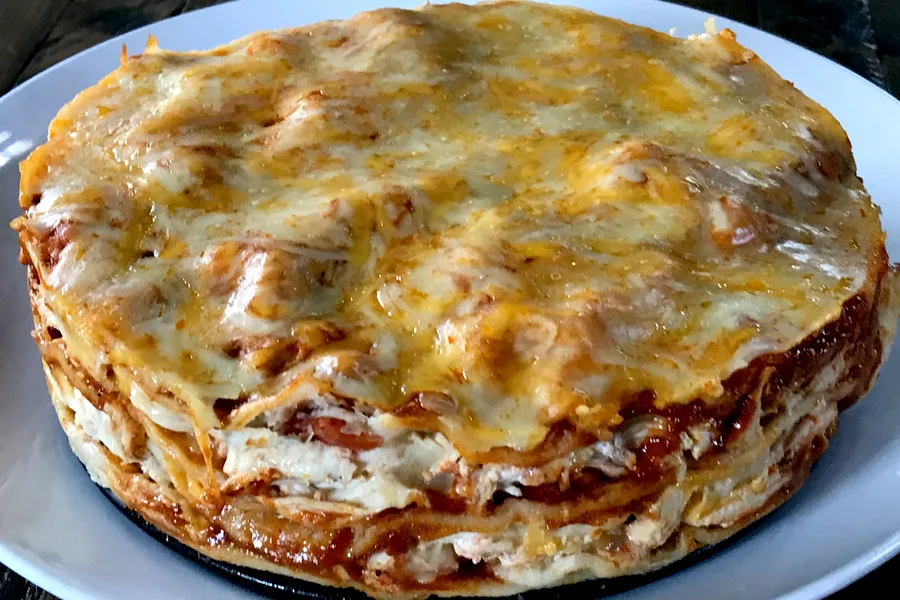 Air Fryer Main Dish Recipes
Air Fryer Chicken Chimichangas – A healthier alternative to the deep-fried version that is served at Mexican restaurants. Burritos filled with chicken, onions and peppers tossed with red enchilada sauce and cooked in an air fryer. Top with cheese and more red sauce for a classic Cinco de Mayo recipe that you will want to make over and over again!
Air Fryer Chicken Fajitas – How to make chicken fajitas in minutes using your air fryer. A quick and easy, hands off recipe to make this classic Cinco de Mayo dinner.
Side Dishes
Instant Pot Mexican Rice – Make the same rice that you find at your favorite Mexican restaurant in just minutes by making it in a pressure cooker.
Mexican Street Corn – Turn corn on the cob until a creamy and delish appetizer or side dish!
Instant Pot Cilantro Lime Rice – If you love the taste of cilantro lime rice that you find at Chipotle, you will love this easy to make recipe.
Instant Pot Refried Beans – Instead of using canned refried beans, make your from dried pinto beans. In this recipe, you don't even have to soak the beans before cooking them. It is one of the reasons that I bought my 6 quart Instant Pot Duo many years ago!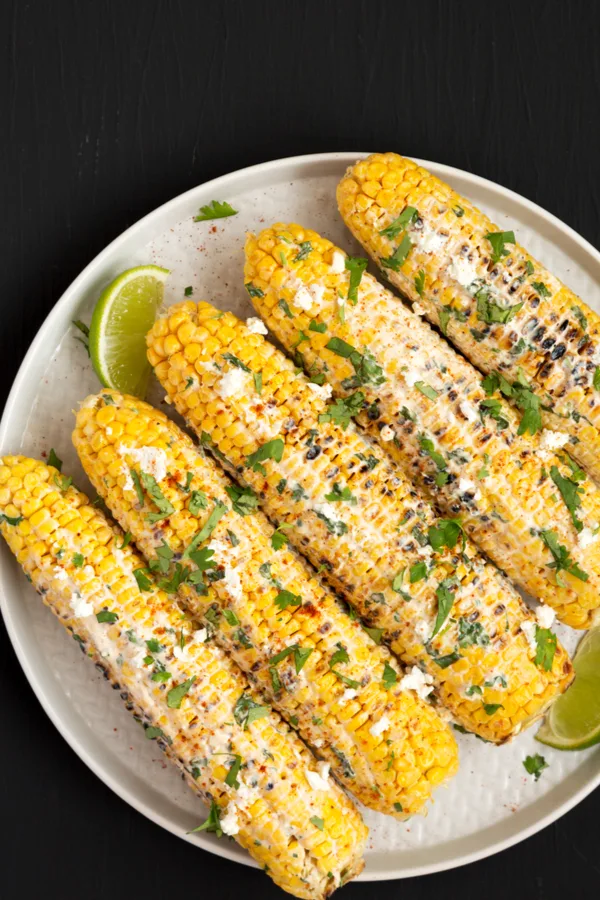 Happy Cinco de Mayo! Mary

To receive our 3 Recipe Articles in your inbox each week, sign up for our free email list located in the middle of each recipe or email me at contact@makeyourmeals.com. You can also follow us on Facebook and Pinterest. This article may contain affiliate links where a small commission is paid if you purchase a product at no additional cost to you.