If you are looking for a great weeknight meal that the entire family will love, then this Easy Taco Soup Recipe is for you!
It is not only delicious, but it is super easy to make. In fact, dinner will be on the table in less than 30 minutes.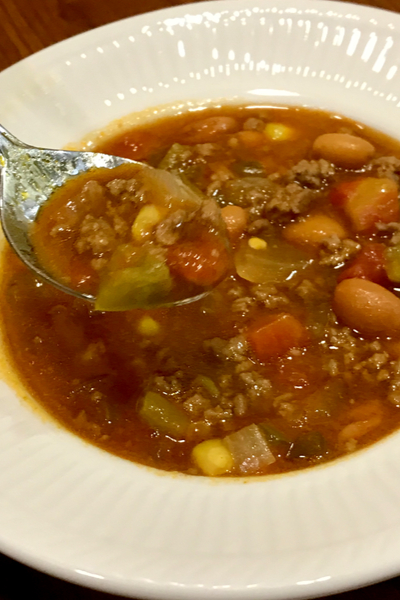 And the best part of this recipe is that it is easy to customize to your family's preferences.
Easy Taco Soup
The first step in making Easy Taco Soup is to brown your beef. However, instead of using a skillet to do this, use the pot that you are going to use to make your soup.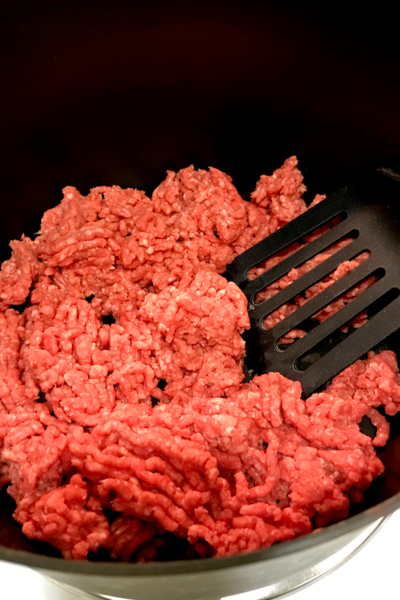 This will prevent one more dish that needs to be washed. And if you use low fat ground beef, you may not even need to drain the grease out of the pot.
Although you can substitute ground turkey or ground chicken in this taco soup recipe, you may need to add a little extra virgin olive oil to the pan to prevent it from sticking to the bottom.
Using Pre-cooked Meat
And if you want to make this soup even faster, you can use precooked meat as well.
For instance, when ground beef is on sale, or if we are meal prepping for the week, we will cook the meat ahead of time.
Then we will divide the meat in 1 pound portions and refrigerate or freeze for later use.
Simply pull the meat out and add it to your recipe.
Add the Remaining Ingredients
If you are not using pre-cooked ground beef, add your diced onions when the beef is still a little pink.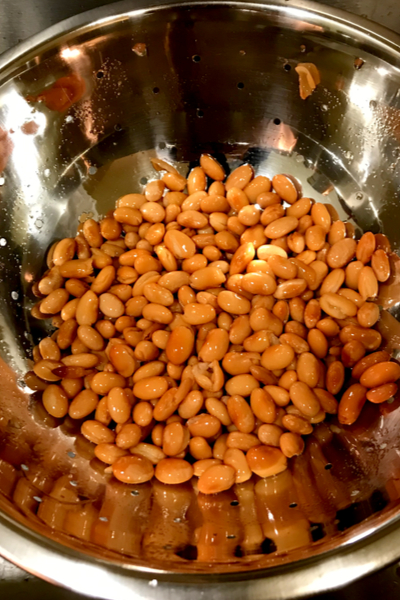 This will help soften the onions and add a milder flavor than when adding raw onions to the soup.
Next drain and rinse your canned beans in a colander. You can use either pinto or black beans or no beans at all.
However, if you do choose to add beans to your recipe, you will want to rinse them to prevent the taco soup from tasting too 'beany'.
Then add the remaining ingredients to the soup and bring to a boil.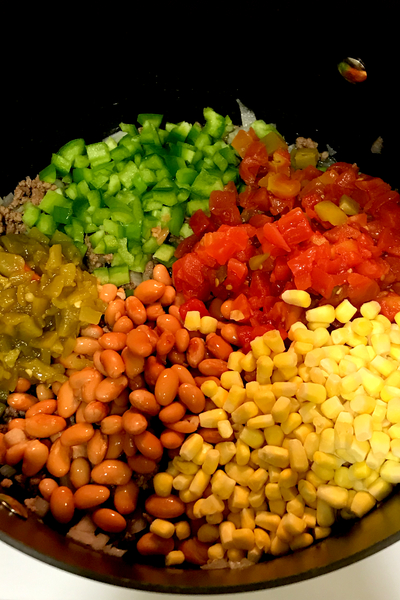 Once the pot begins to boil, reduce the heat to a simmer. Let the soup simmer for 15-20 minutes, stirring frequently.
Serving Suggestions
Once the taco soup is ready, use a ladle to scoop into bowls.
Serve as is or top with your favorite toppings.
Suggestions for toppings:
shredded cheddar cheese
tortilla strips
diced jalapenos
diced onions
avocado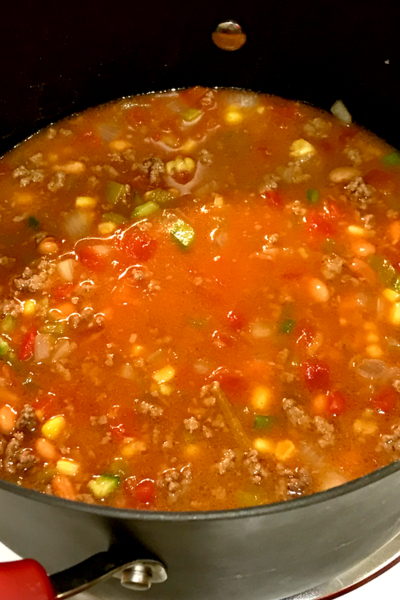 And just like our Chicken Tortilla Soup, this soup only gets better the next day! If there are any leftovers, be sure to have some for lunch the next day!

To receive our 3 Recipe Articles in your inbox each week, sign up for our free email list located in the middle of each recipe or email me at contact@makeyourmeals.com. You can also follow us on Facebook and Pinterest. This article may contain affiliate links where a small commission is paid if you purchase a product at no additional cost to you.
Easy Taco Soup Recipe
A quick and easy to make soup that your entire family will love. All the flavors of a tacos without the shell.
Ingredients
1 pound ground beef
1 small onion, diced
16 oz can pinto beans, drained and rinsed
3/4 cup frozen corn
8 oz can tomato sauce
10 oz can Rotel tomatoes
4 oz can mild green chile peppers
1/2 small green pepper, diced
1 package taco seasoning mix
2 cups beef broth
Instructions
In a large pot, brown ground beef till until almost completely browned. Add the diced onion and continue to cook until beef is no longer pink. Drain off any excess fat.
Add the remaining ingredients to pot and stir. Bring to a boil, then turn down to simmer for 15-20 minutes.
Serve immediately.
Notes
Recipe provided by Make Your Meals
Nutrition Information:
Serving Size:
1 grams
Amount Per Serving:
Unsaturated Fat:

0g