Whenever we attend a tailgate party or go to a potluck with our family and friends, we always get asked to bring our famous Slow Cooker Spicy Queso Dip and chips to the party.
And by famous, I mean we are simply known for making this delicious nacho dip for almost every occasion.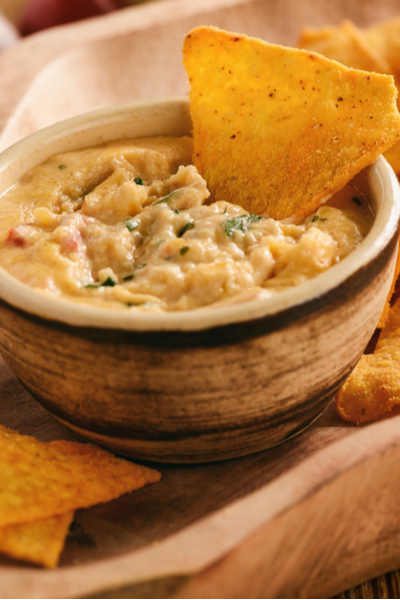 Although, that is not necessarily by choice. We would be happy to make other recipes such as our Nacho Dip, Buffalo Chicken Dip, or even Spinach Artichoke Dip.
However, we always get asked to bring our Spicy Queso Dip by someone who will be attending the party. And most often, the request comes from the host.
But I am ashamed to admit how easy the recipe is to make.
How To Make Slow Cooker Spicy Queso Dip
So how do you make this slow cooker spicy queso dip? It is actually quite easy.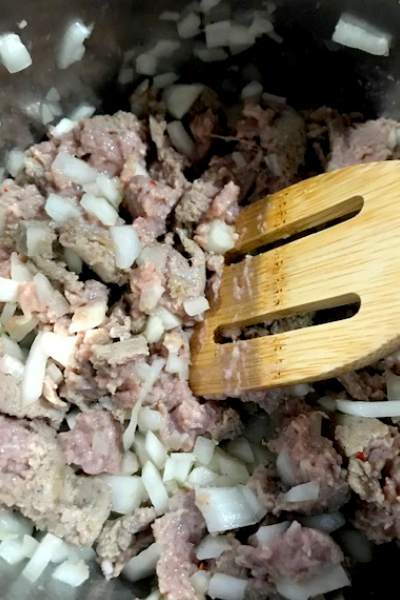 The first thing that you need to do is to brown the ground sausage.
If you are using pork sausage, you can use either mild or hot sausage. When I make this dip for a crowd, I tend to use the milder sausage so it isn't too spicy.
However, when I make it for my immediate family and friends who like things a little spicier, I use the hot ground sausage.
Although, you can make this dip using turkey or chicken sausage as well. Just be sure to add a little olive oil to the pan when you brown the meat.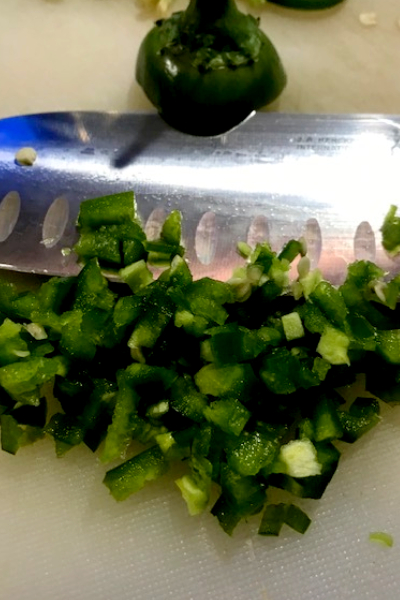 Both chicken and turkey sausage tend to stick to the bottom of the pan unless you add a non-stick spray or olive oil.
But no matter what type of sausage that you use, cook the diced onion at the same time.
Next, when the sausage is no longer pink and the onion is tender, add in the diced jalapeno, taco seasoning and water.
Once the liquid has evaporated from the mixture, transfer it to your slow cooker.
Velvetta Cheese
Yes, this dip calls for Velvetta Cheese. For this recipe we use the large block of standard Velvetta Cheese.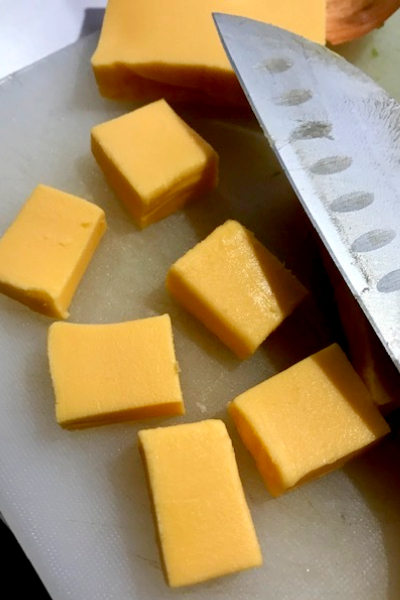 However, I have also used the smaller, Mexican Velvetta cheese for this Spicy Queso Dip recipe as well.
Although the dip comes out thicker, it tastes delicious with the added flavor from the spicy cheese.
However, if I am planning to take this to a tailgate party or a potluck, I use the standard block of Velvetta. It not only has a slightly milder flavor, it also serves more.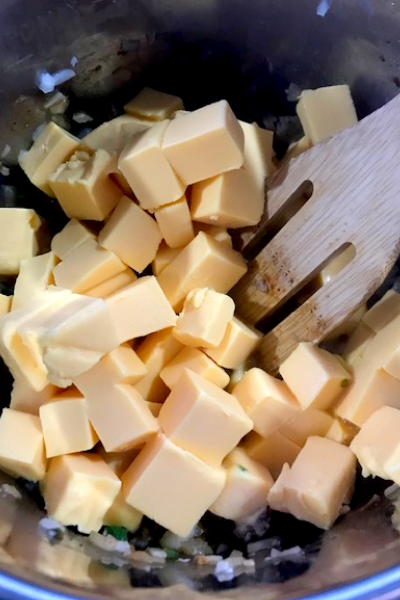 But no matter what cheese you choose, be sure to cut the block down into cubes. This will help the mixture melt much quicker when placed in the slow cooker.
Slow Cooker Cook Time
Once you have all the ingredients in the slow cooker, cook on High until the cheese has completely melted.
For our 6 quart Crock Pot Programmable Slow Cooker, it took just shy of one hour for the cheese to melt.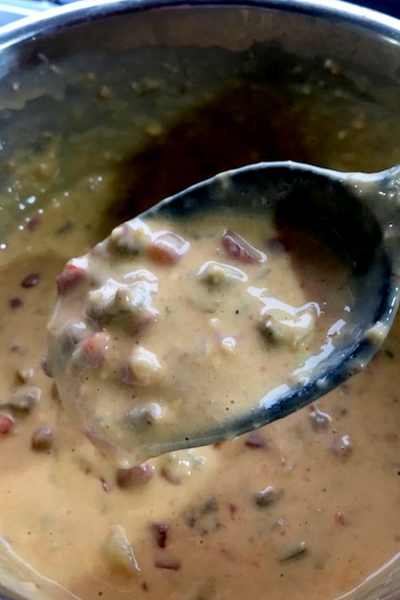 However, all slow cookers cook at different levels. So be sure to start this spicy queso dip well ahead of time. And then place your slow cooker on the keep warm setting until ready to serve.
Once it is time to eat, simply stir the dip and serve with tortilla chips!
To receive our 3 Recipe Articles in your inbox each week, sign up for our free email list located on the side and bottom of each recipe. You can also follow us on Facebook and Pinterest. This article may contain affiliate links where a small commission is paid if you purchase a product at no additional cost to you.
Spicy Rotel Queso Dip Recipe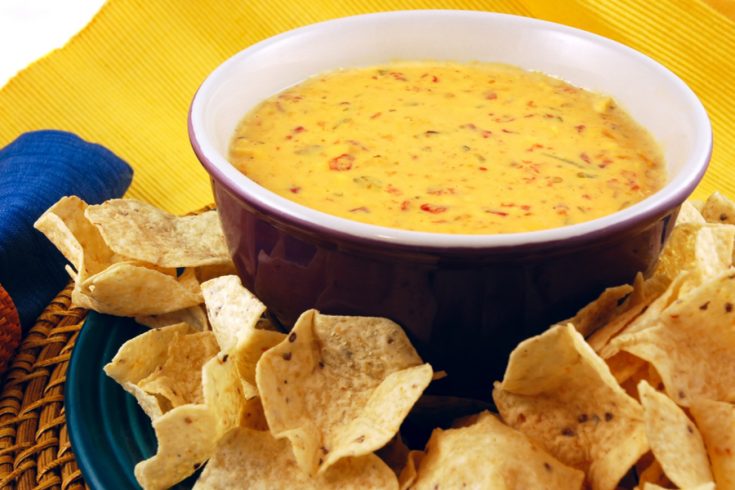 The absolute BEST appetizer for any tailgate or potluck party. Delicious and easy to make and transport in your slow cooker!
Ingredients
1 lb. ground sausage
1 yellow onion, finely diced
1 large jalapeno, seeded and finely diced
⅔ cup water
2 tablespoons taco seasoning mix
32 ounces Velveeta cheese, cut in chunks
2 10 ounce cans Rotel tomatoes, drained
Instructions
In a large skillet, brown the ground sausage and onion over medium heat until the meat is no longer pink. Drain and return to the skillet.
Add the jalapeños, water and taco seasoning to the cooked sausage and onions. Over medium-high heat and cook and stir frequently, until the liquid has evaporated.
In a 4-quart (or larger) slow cooker, add the beef mixture, cubes of Velveeta cheese and the cans of Rotel.
Stir well and cook on high until the cheese is completely melted, approximately 1-2 hours.
Once the cheese has completely melted, turn the slow cooker on the Keep Warm Setting.
Stir before serving.
Notes
Serve with tortilla chips
Recipe provided by Make Your Meals
Nutrition Information:
Serving Size:
1 grams
Amount Per Serving:
Unsaturated Fat:

0g