I have totally fallen in love with Salsa Verde! The sweet, yet tart salsa is great to serve with chips or to use in your favorite Mexican recipes.
But I have to admit, I was always hesitant to try 'green salsa'. Why would I steer away from tomato based, traditional salsa? Especially the one that I love at my favorite Mexican restaurant!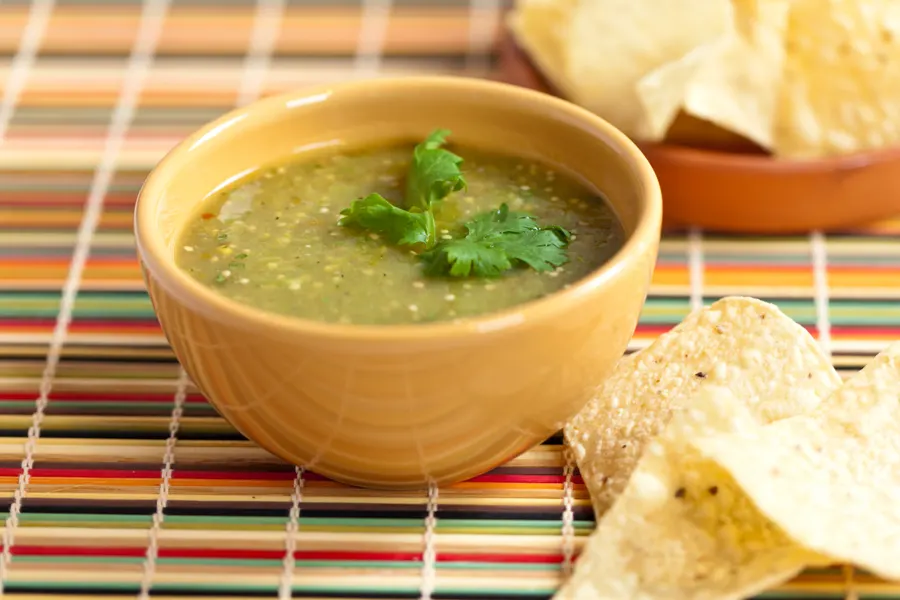 I have always been a fan of homemade salsa. And ever since I have had my own garden, I make it quite often. From the fresh taste of Pico de Gallo to traditional canned salsa, I love them all.
And then when I learned to make Salsa in my Instant Pot, it was a game changer!
However, when I switched up my burrito order at my favorite local Mexican restaurant, it was served with Salsa Verde on top.
Because I was not quite sure how I would like it, I hesitantly took a bite. And I instantly became hooked! It was such a nice and refreshing taste that complimented the hot burrito perfectly.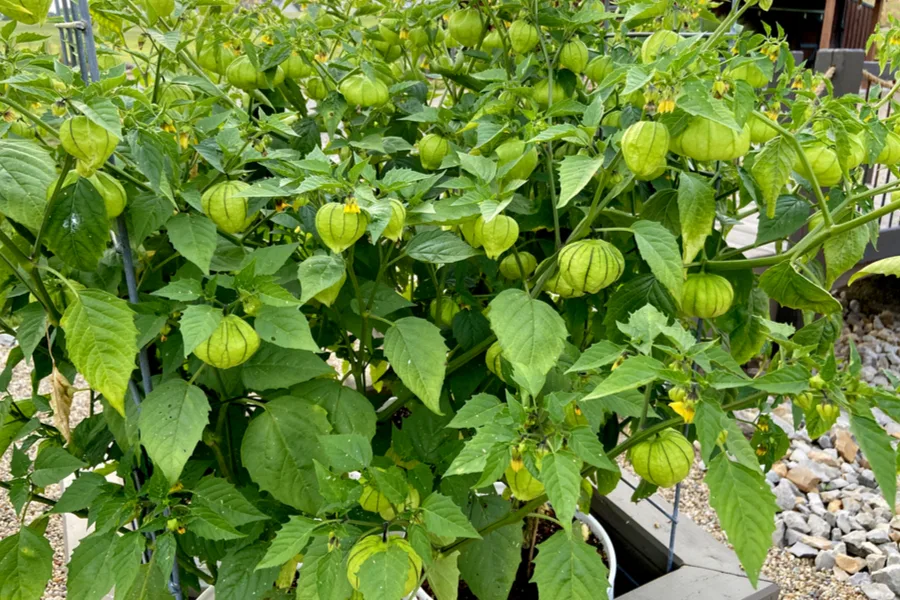 So I began buying jars of the 'green' salsa at the grocery store. However, I quickly realized that the entire family enjoyed it just as much as I did. And that meant that it was going to cost me a lot of money to keep it stocked in our pantry.
That is when I decided to take the leap and make my own recipe! And after a few attempts, it is now the BEST Salsa Verde recipe around!
How To Make Salsa Verde
The key ingredient in this recipe is the tomatillo. A tomatillo looks like a small, green tomato with a papery husk over top.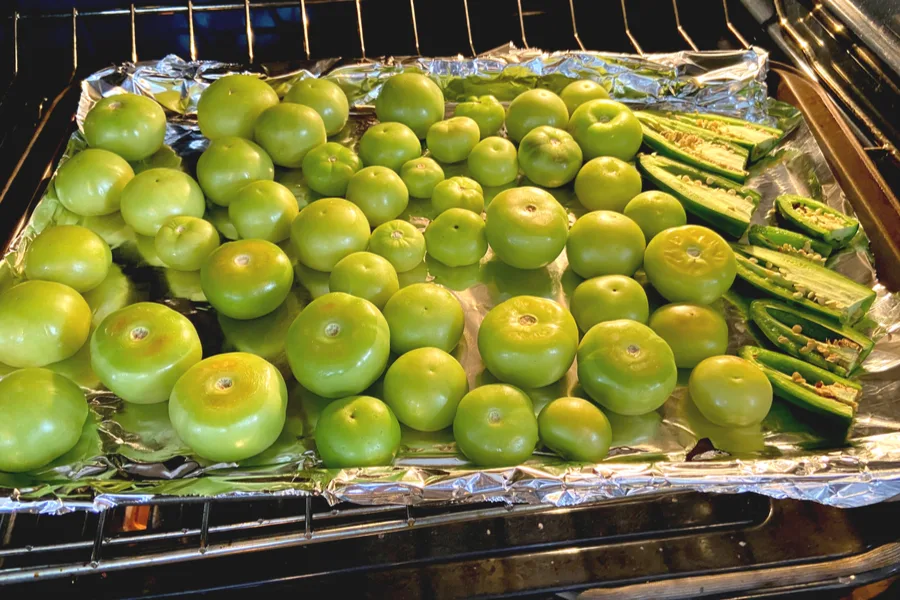 You can find it in the produce section of most grocery stores. However, our local grocery store quit stocking them, so I did the next best thing and planted a few tomatillo plants in my garden!
Start off by gathering a pound of tomatillos. This is approximately 12-14 medium-large size fruit.
Remove the paper covering and rinse off the sticky coating on the surface. Then place them on a baking sheet covered in foil.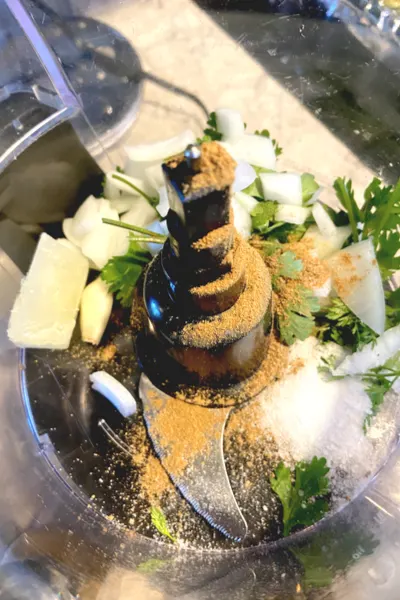 Now slice a couple of jalapeños or serrano peppers in half and place them on the baking sheet. Bake at 425°F for 15 minutes until the tops of the tomatillos begin to turn brown.
Place The Ingredients In a Food Processor/Blender
While the tomatillos and peppers are roasting, prepare your other salsa verde ingredients by placing them in a food processor or high speed blender.
Once the tomatillos and peppers have been roasted, remove them from the oven and place them in the food processor/blender. However, be sure to not overfill the container.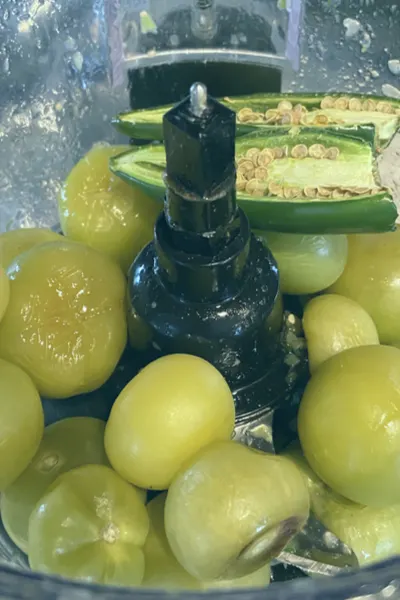 Hot ingredients expand greatly when mixed. Therefore your container should only be half full, so work in batches if necessary.
We use a 12 cup Hamilton Beach Food Processor for this recipe and we can fit the entire batch inside the bowl.
Pulse the ingredients until the desired consistency is reached. Store in the refrigerator for up to 2 weeks or freeze for later use.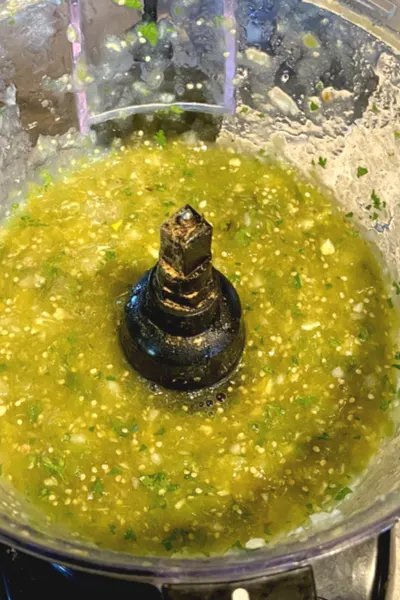 Enjoy!

To receive our 3 Recipe Articles in your inbox each week, sign up for our free email list located in the middle of each recipe or email me at contact@makeyourmeals.com. You can also follow us on Facebook and Pinterest. This article may contain affiliate links where a small commission is paid if you purchase a product at no additional cost to you.
Yield: 2 cups
Salsa Verde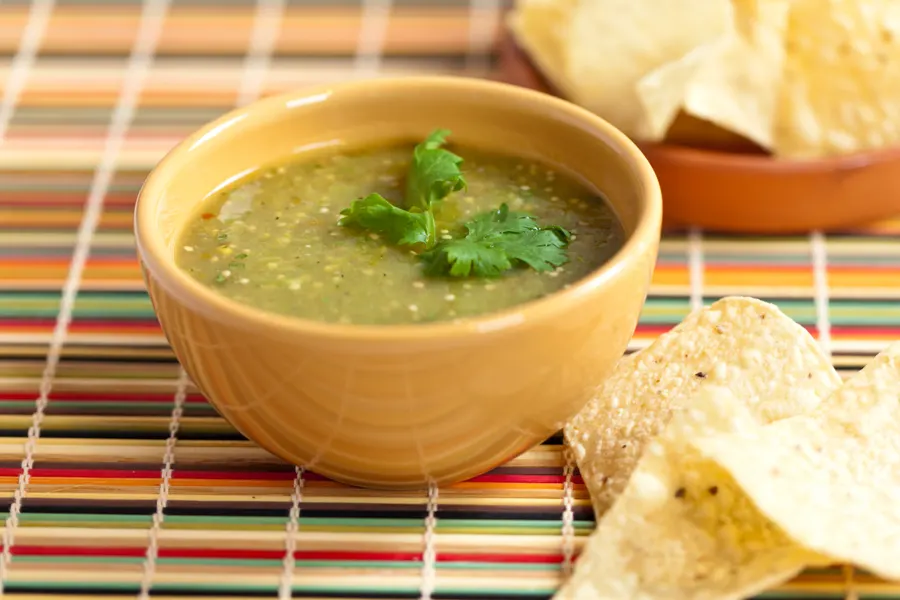 Delicious green salsa that is made with roasted tomatillos and peppers to give it an extra dose of flavor. Perfect to serve with tortilla chips or on top of chicken.
Ingredients
1 pound fresh tomatillos, husks removed
2 jalapeño peppers, stem removed and sliced in half
2 cloves garlic, peeled
1/2 cup fresh cilantro leaves
1/3 cup diced white onion
1 tablespoon lime juice
1 teaspoon Kosher salt, adjust to taste
1/4 teaspoon ground cumin
Instructions
Line a large baking sheet with aluminum foil and set aside. Preheat oven to 425°F.
Rinse and dry the tomatillos and place on the prepared baking sheet. Place the cut in half jalapeños on the baking sheet as well. Bake for 15 minutes, flipping half way through.
Remove from the oven, and place the tomatillos and roasted pepper into a large capacity food processor or blender, being careful not to fill over half full. Work in batches if needed.
Add the garlic, cilantro, onion, lime juice, salt, and cumin to the food processor or blender, and pulse the mixture until it reaches the desired consistency. Taste and season with additional salt if desired.
Serve immediately, or refrigerate in a sealed container. Salsa Verde also freezes well.
Notes
Recipe provided by Make Your Meals
Nutrition Information:
Yield:
4
Serving Size:
1/2 cup
Amount Per Serving:
Calories:

51
Total Fat:

1g
Saturated Fat:

0g
Trans Fat:

0g
Unsaturated Fat:

1g
Cholesterol:

0mg
Sodium:

318mg
Carbohydrates:

10g
Fiber:

3g
Sugar:

6g
Protein:

2g
Nutritional Information is to be used as a general guideline only . Nutritional calculations will vary from the types and brands of the products used.