With Cinco de Mayo just a day away, we thought it was time to share our Pure Mexican Margarita recipe.
This famous drink is one that you are sure to find at your favorite Mexican restaurant. In fact, many of the restaurants feature them on their Happy Hour menu. And a few of them even give honor to them by declaring Monday, Margarita Monday!
But you don't have to wait until your favorite restaurant is open to enjoy a Pure Mexican Margarita.
They are easy to make right in your own kitchen! And best part of all, there is no need to go out and buy a pre-made Margarita mix or multiple bottles of liquor at the store.
With just 3 simple ingredients this Pure Mexican Margarita will be mixed and ready to enjoy within minutes!
How to Make a Pure Mexican Margarita
The star ingredient in any classic Margarita is Tequila. And more specifically, Silver (or clear) Tequila.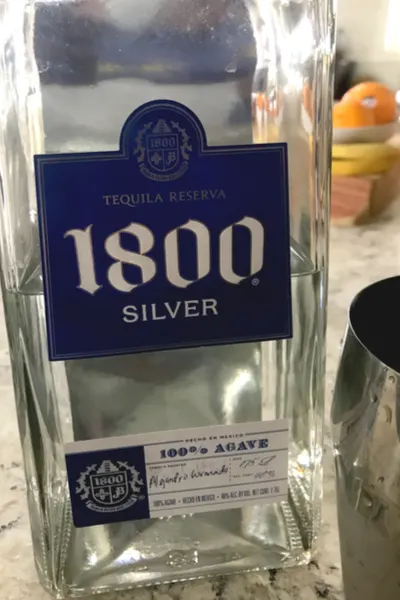 But not all Tequila is the same. It is best to use a Tequila made from 100% agave, not a mix.
And no Pure Mexican Margarita would be complete without the classic lime flavor.
This recipe calls for two tablespoons of freshly squeezed lime juice. On average, that equals the juice of one average size lime.
If you want to get the most juice out of your lime there are two things that you should know. First, using the palm of your hand press lightly and roll the lime on the counter.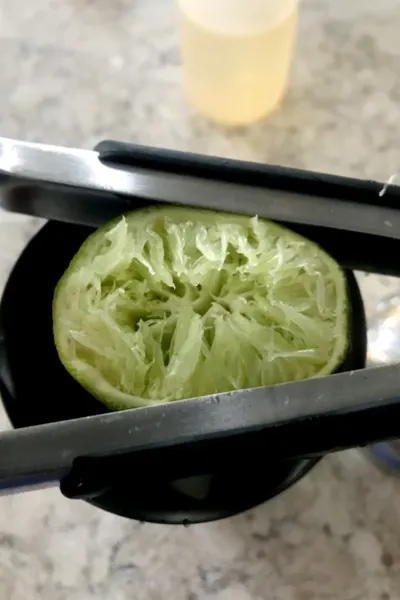 Next, cut the lime in half and place one of the halves in between kitchen tongs. Then squeeze until there is no longer any juice dripping from the top.
We have found this the easiest way to juice all types of citrus fruit, with minimal effort!
And finally, the third ingredient in this Pure Mexican Margarita is simple syrup. Mix equal parts water and sugar and heat on the stovetop until the sugar is completely dissolved.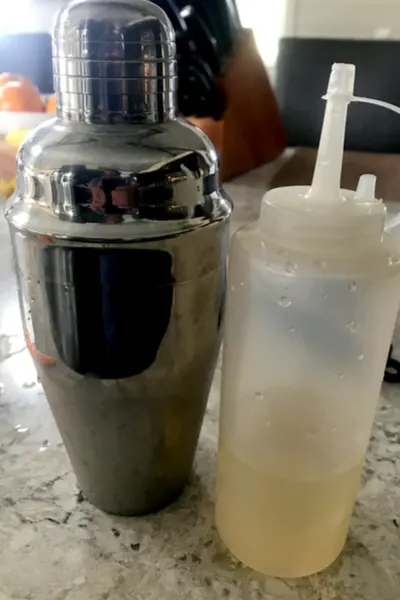 Allow the simple syrup to cool and place in the refrigerator. We store it in a squeeze bottle for an easy to pour storage vessel.
Shaken Not Stirred
This Pure Mexican Margarita must be shaken, not stirred! In a Cocktail Shaker add ice until it is half full. Then add the ingredients and put the lid on the shaker.
Shake until a cold dew forms on the outside of the shaker. This will take less than one minute.
Salt The Rim
Now it is time to decide if you want to salt the rim of the glass. If so, place Kosher salt on a small plate.
Then wet the rim of the glass. You can use a wedge of lime to do this or simply wet the rim with water.
Next turn the glass upside down and press into the salt and do the same thing with the other glass if desired.
Fill the glasses with ice and strain the Pure Mexican Margarita out of the shaker and into the glasses.
Garnish with a half-wheel slice of lime and enjoy with a plate of Instant Pot Mexican Casserole!
Yield: 2
Pure Mexican Margarita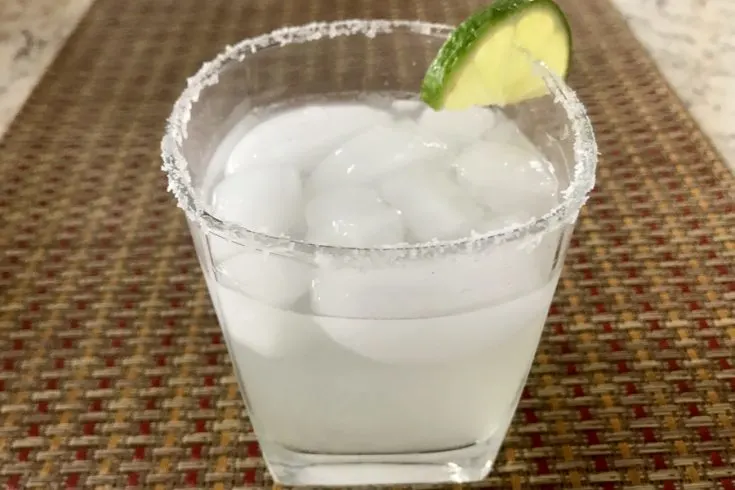 A classic margarita made with just 3 simple ingredients. No need to purchase several ingredients or a sugary margarita mix to make this light and refreshing beverage.
Ingredients
1/4 cup tequila
2 tablespoons freshly squeezed lime juice
1 tablespoon Simple Syrup
1 tablespoon plus 1 1/2 teaspoons cold water
Garnish
1 lime, sliced crosswise into wheels
3 tablespoons kosher salt, optional
Instructions
Pour the tequila, lime juice, simple syrup and cold water into a shaker with ice. Shake vigorously.
Optional: Before filling a drinking glass with ice, moisten the rim and dip it in a dish of kosher salt.
Fill the glass with ice and strain the liquid out of the shaker and divide evenly between two glasses.
Garnish with the wheel of lime.
Notes
Recipe provided by Make Your Meals
Nutrition Information:
Yield:
2
Serving Size:
1 grams
Amount Per Serving:
Unsaturated Fat:

0g