This may seem strange to you, but whenever I think about little league baseball, I think of a Taco In A Bag.
That is because when my boys were young we spent all summer at the ball fields.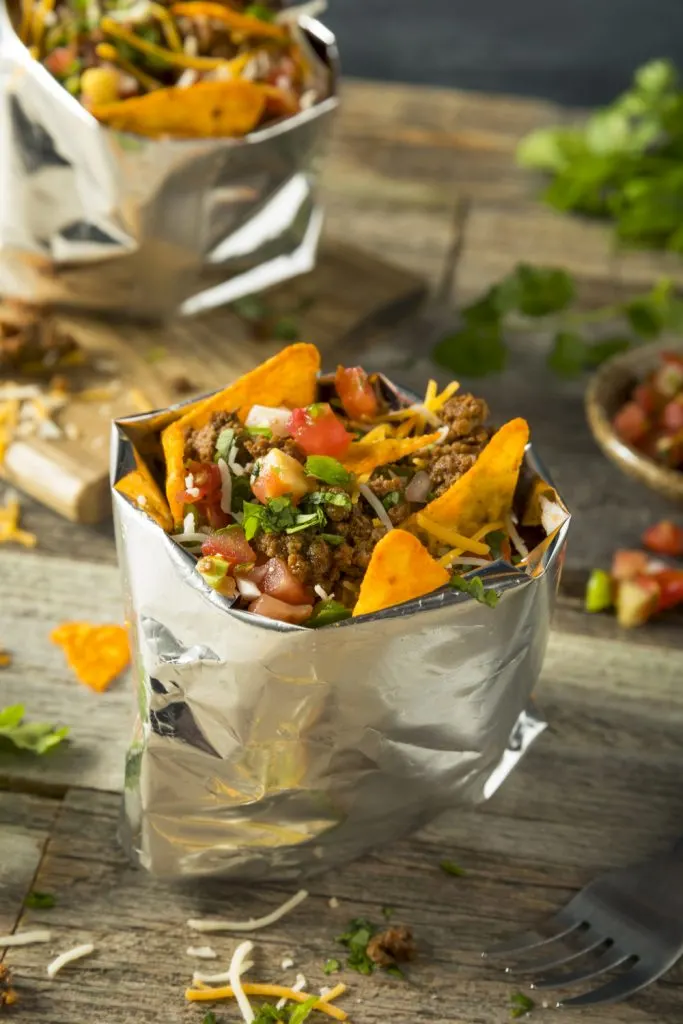 And that meant we had our fair share of soft pretzels, hot dogs, and peanuts from the concession stand.
However, that is not all! The best part about our hometown little league is that the concession stand is known for their Taco in a Bag menu item.
They are individual size bags of either Doritos or Fritos filled with all the taco fillings that you would like. Then you eat it right out of the bag.
In fact, many people refer to it as a 'Walking Taco'. And I get it. Many times, by the time I walked back to the baseball diamond, the taco was already gone!
They were addicting and every summer I looked forward to baseball season. Not only because of the games, but because it meant it was Taco in a Bag season!
However, now that the children are young adults, I no longer head to the ball fields in the summer. And that means no concession stand purchases.
Although, I have to admit, last year I did go to the little league complex solely to buy a Taco in a Bag.
And that is when I decided that I should just make them at home!
How To Make a Taco in a Bag
The first step in making them is to determine what type of chips that you want to use.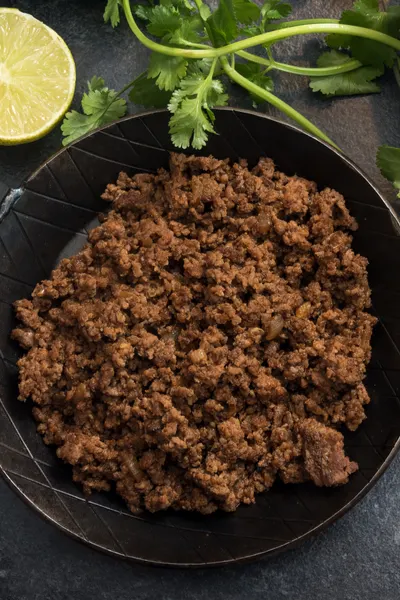 This is the 'shell' of your taco that will give you the crunch factor. I personally prefer Doritos. However, many people also choose to have their Taco in a Bag with Fritos.
Whatever you choose, lightly crush up the individual bags of chips before you open them. And speaking of opening the bag, there is one crucial step that makes it easier to eat.
Cutting Open The Bag
Cut the bag open on the side, not the top! This will provide a larger opening, which makes it easier to assemble the ingredients and eat the taco.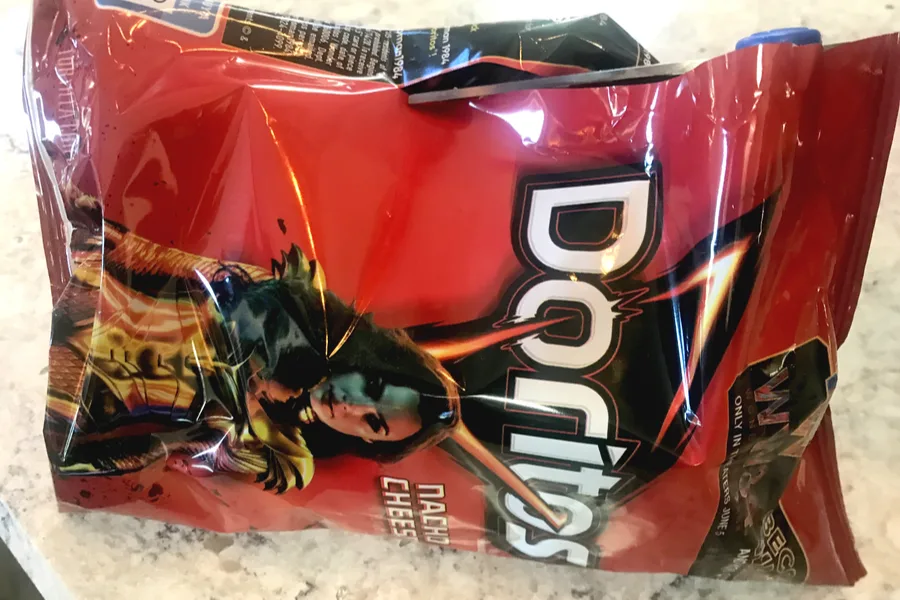 Now, fill your bag with standard taco ingredients. First place the taco seasoned ground beef on top of the chips.
Next, add diced onion, tomatoes, Mexican cheese, lettuce, salsa, and sour cream.
Of course, leave out whatever ingredients that you don't like or add in additional ingredients if you prefer. My husband loves to add in a little cilantro and diced jalapeños to his Taco in a Bag.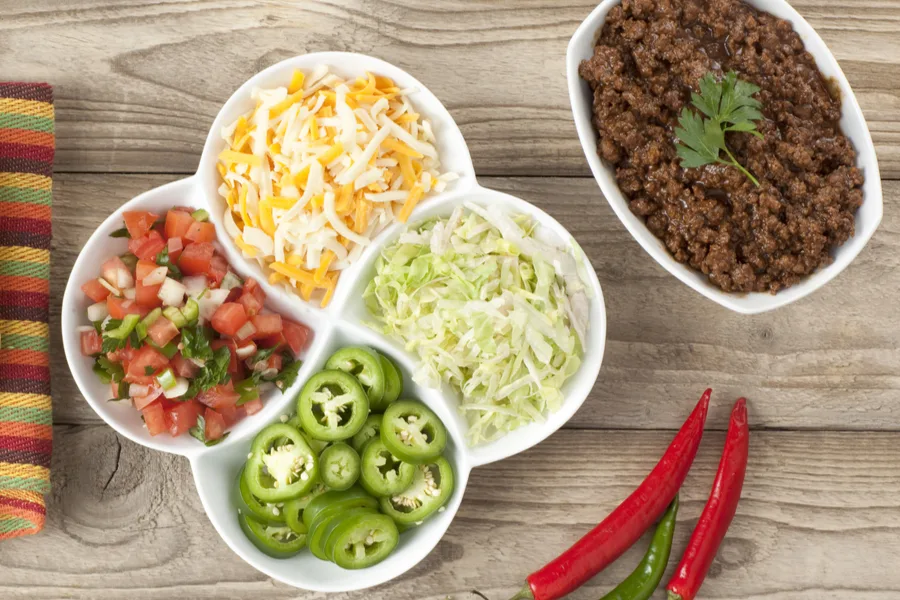 We love to serve this in the summer as a taco bar. We assemble all of the ingredients and whenever someone is ready to eat they cut open and fill their bag.
And best part of all is that they can eat it wherever they like. Which makes it perfect to serve outdoors!
If you love the combination of Doritos mixed in with tacos, you have to give our Doritos Taco Casserole a try!
Taco In A Bag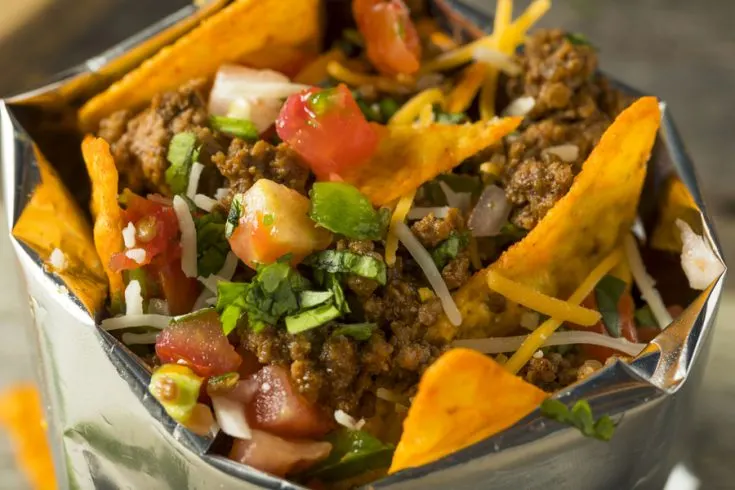 All the ingredients of a classic taco served in a bag of Doritos or Corn Chips. An easy to make, easy to clean, easy to eat meal that the entire family will love!
Ingredients
1 pound ground beef
1 package taco seasoning mix
5 packages, 1 ounce each Doritos or corn chips
Toppings: Diced tomatoes, diced onions, shredded cheddar cheese and sour cream
Instructions
In a large skillet, cook beef over medium heat until no longer pink, breaking into crumbles, drain. Place the meat back into the skillet and stir in taco seasoning mix and 3/4 cup of water and bring to a boil. Reduce heat; simmer, uncovered, until thickened, 10-15 minutes, stirring occasionally.
Just before serving, lightly crush each bag of chips. Then cut each bag on the side. Add the seasoned beef and desired toppings.
Notes
Recipe provided by Make Your Meals
Nutrition Information:
Serving Size:
1 grams
Amount Per Serving:
Unsaturated Fat:

0g