When it comes to preparing for Easter dinner sometimes the hardest decision to make is what side dishes to serve or bring to dinner. Although there are a few different main dish recipes that you can cook for your Easter celebration, family tradition usually dictates whether you will be serving ham, lamb, chicken, fish or turkey.
Although there may also be a few certain side dishes that are a must have at your holiday table, there may be a reason for you to look for something new and interesting to make. Whether there are new guests with dietary restrictions or you want to impress your family with a dish that you made from scratch, you may be searching for recipes to fit your needs.
Below I have shared 36 of my favorite recipes that would be a great addition to your holiday dinner. From potato recipes, vegetable and fruit dishes, pasta and salad recipes there are a ton of options.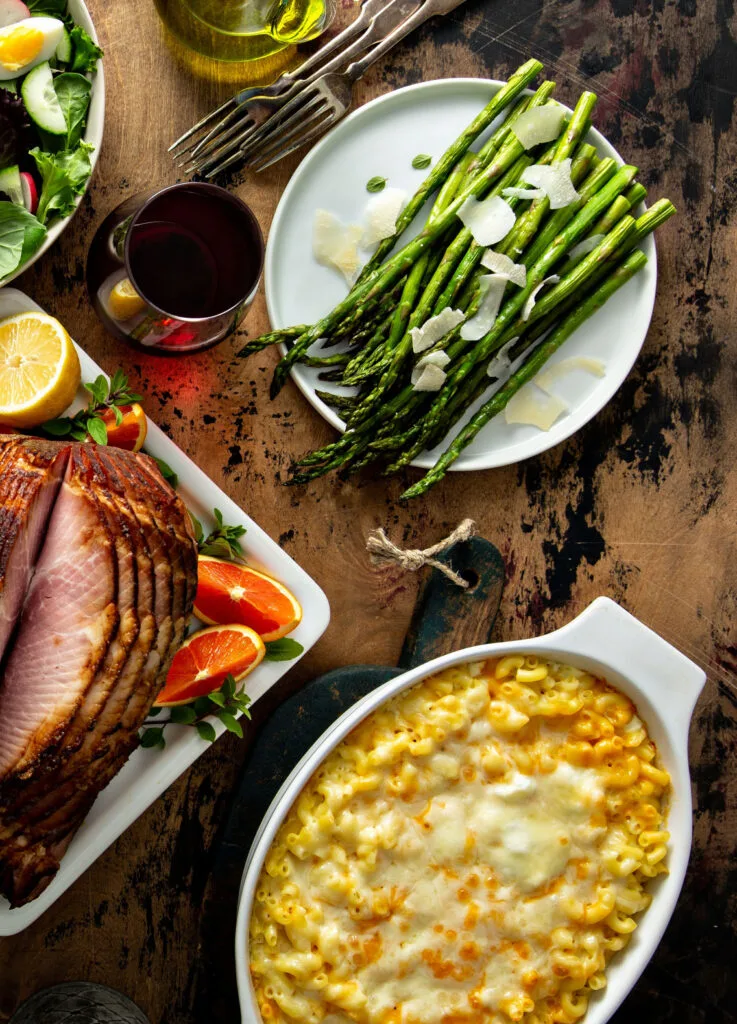 I even have a separate category for Instant Pot recipes for those who may have their stove top and oven space already occupied.
Along with each Easter side dish recipe I have also provided a brief description of the dish. To view the specific ingredients and instructions of each one click on the title of the recipe.
This will then take you to a new page where the article and recipe are located. Be sure to read the entire article for helpful recipe tips, tricks and possible recipe variations.
Potato Recipes
Baked Scalloped Potatoes – Layers of thinly sliced potatoes are drenched in a cheese sauce and cooked until nice and tender.
Slow Cooker Scalloped Potatoes – Don't have room in your oven or you need to transport an Easter side dish? Use your slow cooker to make scalloped potatoes instead.
AuGratin Potatoes – Thinly sliced potatoes layered in a casserole dish and baked and topped with cheese.
Slow Cooker Mashed Potatoes – A quick and easy way to make a large batch of potatoes with little effort.
Cheesy Hash Brown Casserole – This recipe is one of the most popular side dishes served at holiday dinners. Shredded frozen potatoes tossed in a creamy cheese mixture and then topped with crunchy Panko breadcrumbs.
Twice Baked Potato Casserole -All the flavors of a traditional twice baked potato, but in an easy to make, easy to eat casserole.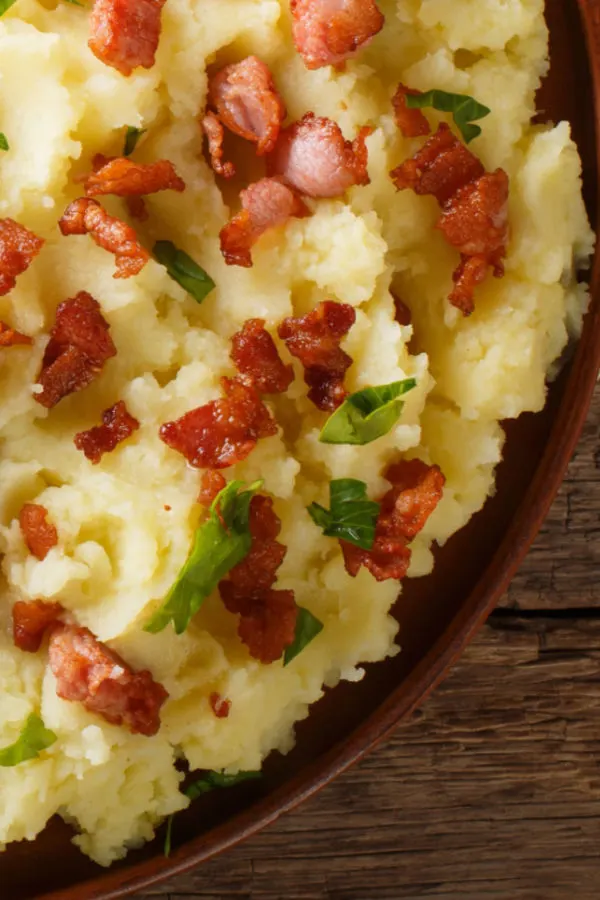 Potato Salad – How to make the best potato salad that gives you the best texture and taste.
BLT Potato Salad – Take the classic flavors of a BLT sandwich and turn it into the most amazing potato salad that you have ever had!
Air Fryer Baby Roasted Potatoes – Perfectly cooked baby potatoes. They turn out slightly crispy on the outside but nice and tender on the inside.
Vegetable Side Dish Recipes For Easter
Easy Corn Casserole – A quick, easy and inexpensive recipe to make. Best of all, it only takes a few minutes to prepare and requires only 7 common ingredients.
Creamy Confetti Corn – A classic side dish recipe made even better by adding peppers, onions, & bacon.
Oven Roasted Honey Glazed Carrots – Honey glazed carrots that are baked until fork tender. A classic recipe perfect for any holiday dinner!
Roasted Brussels Sprouts – Take your Brussels sprouts to the next level with this delicious recipe. An easy Brussels sprouts recipe that is seasoned with red onion and bacon and cooked to perfection!
Air Fryer Asparagus – Although there are so many ways to cook asparagus, this one is my absolute favorite. It takes little time to prepare and just a few minutes to cook.
Classic Green Bean Casserole – Another fantastic Easter side dish recipe. Tender green beans coated in a thick and creamy mushroom based sauce, cooked until hot and bubbly. However there is no canned soup in this recipe!
Southern Skillet Corn – A southern side dish that takes sweet corn kernels and then kicks it up a notch with bacon, peppers and onions.
Keto Cauliflower Casserole – Inspired by Loaded Baked Potato casserole, however, this Cauliflower Casserole is low-carb, Keto-friendly, and absolutely delicious!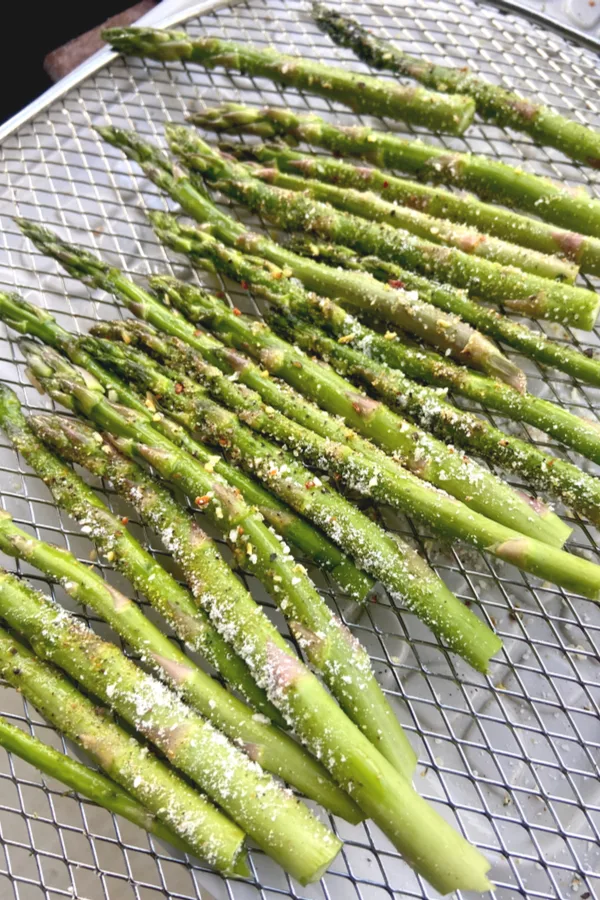 Pasta Dishes
Baked Mac and Cheese – Creamy and delicious mac and cheese that you will love. It has just the right balance of texture between the noodles and the cheese sauce.
Easy Macaroni Salad – Pasta tossed in a light dressing with diced celery, onions and sweet peppers.
Zesty Italian Pasta Salad – A quick, easy, and refreshing pasta salad recipe that is perfect for any gathering.
BLT Pasta Salad – All the flavors of a BLT made into a delicious pasta salad. A unique Easter side dish recipe that will become the crowd favorite.
Baked Lobster Mac and Cheese – Creamy mac and cheese filled with succulent pieces of lobster. Talk about impressing the guests!
Fruit Recipes
Honey Glazed Fruit Salad – A delicious and healthy fruit salad that is easy to prepare and perfect for a family gathering.
Watermelon Salad – Chunks of watermelon tossed with thin slices of red onion and cucumber. Then the ingredients are tossed in an easy to make homemade dressing.
All American Fruit Salad – A light and refreshing fruit salad filled with patriotic colors of red, white & blue.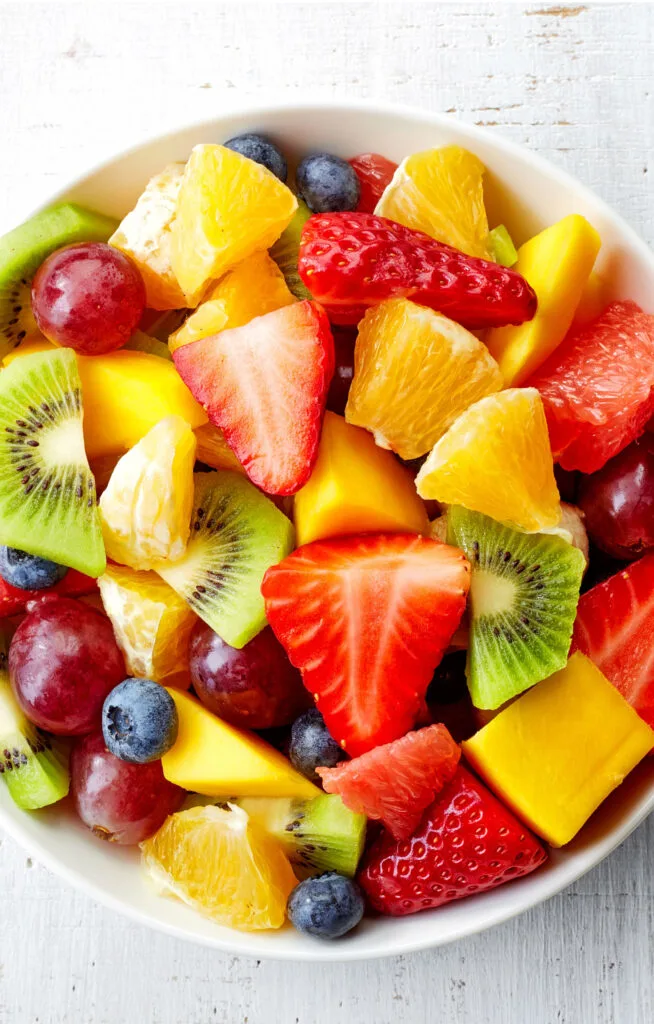 Salad Recipes
Easy Caprese Salad – With just 10 minutes of preparation this easy Caprese Salad will be ready to eat in no time! A classic salad filled with fresh cherry tomatoes, mozzarella, basil and then topped with a balsamic reduction.
Creamy Broccoli Salad – A creamy and tasty broccoli salad recipe including onion, raisins and cheese mixed in a creamy, mayonnaise-vinegar based dressing and then topped with bacon and slivered almonds.
Wild Rice Salad – A light and refreshing side dish of wild rice, almonds and dried cranberries tossed in a citrus dressing. Serve chilled or at room temperature.
Asian Ramen Noodle Salad – Sweet and tangy, Asian inspired salad with a little crunch that is perfect for any occasion.
Instant Pot Easter Side Dish Recipes
Instant Pot 5 lb. Mashed Potatoes Recipe – This is one of the best ways to get a large quantity of mashed potatoes on the table without taking space on your stove top.
Mac and Cheese – No stove is required to make this homemade creamy mac and cheese recipe because it made entirely in your pressure cooker.
Garlic Green Beans – There is no easier side dish recipe that you can make than these Instant Pot Garlic Green Beans. That is because they take only 1 minute to cook.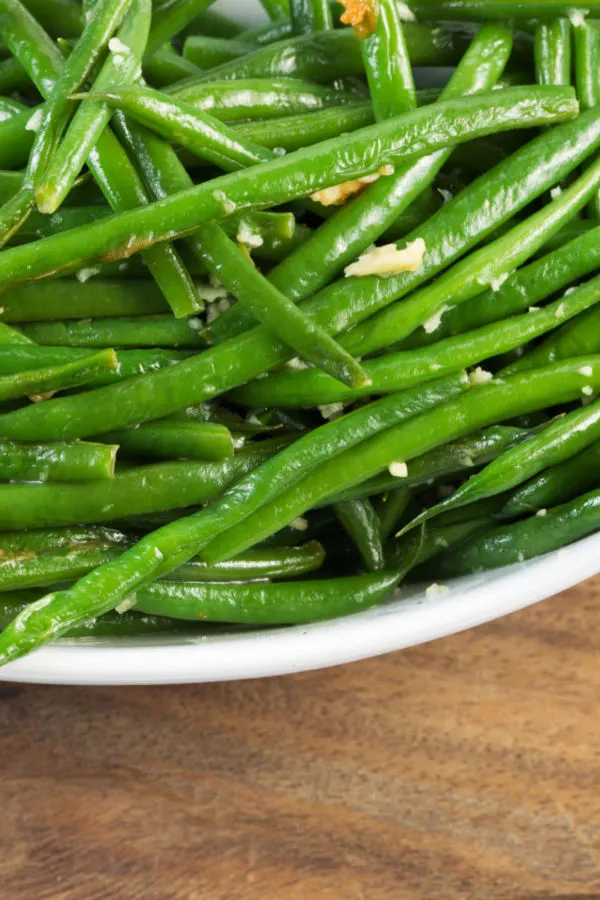 Potato Salad – Homemade potato salad with only 4 minutes of cooking time required.
Dill Pickle Potato Salad – Creamy and delicious potato salad with diced dill pickles for the perfect light and refreshing side dish.
Colored Easter Eggs – Yes, you can even color Easter Eggs in the Instant Pot.
Corn Casserole – For a smaller crowd make this easy corn casserole made with cornbread mix.
There you have it! 36 Easter side dish recipes to choose from. Who knows, maybe one of them will become a new family favorite.
Enjoy! Mary

To receive our 3 Recipe Articles in your inbox each week, sign up for our free email list located in the middle of each recipe or email me at contact@makeyourmeals.com. You can also follow us on Facebook and Pinterest. This article may contain affiliate links where a small commission is paid if you purchase a product at no additional cost to you.