Every summer when the 4th of July rolls around I pull out my All American Fruit Salad recipe and make it for the family.
Whether we are headed to a picnic before watching fireworks, or if we are staying home and celebrating with family and friends, this recipe is always a crowd favorite!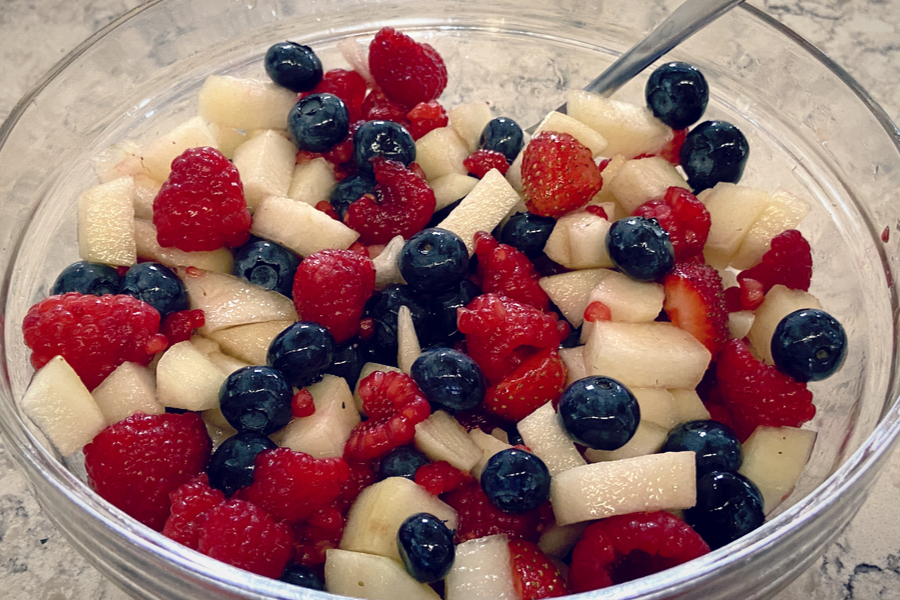 Let's admit it. When it comes to potlucks, picnics and cookouts, it is hard to find something healthy to eat on the table.
From Hot Dogs with Coney Sauce to the best Macaroni Salad that you have ever had and everything in between, it will likely be on the table for the taking.
So for those that are looking for a healthier alternative when celebrating Memorial Day, Independence Day or even Labor Day, this recipe is for you!
Be sure to check out all of our favorite 4th of July Recipes!
All American Fruit Salad
We have adapted our Honey Vanilla Fruit Salad recipe to make it more patriotic.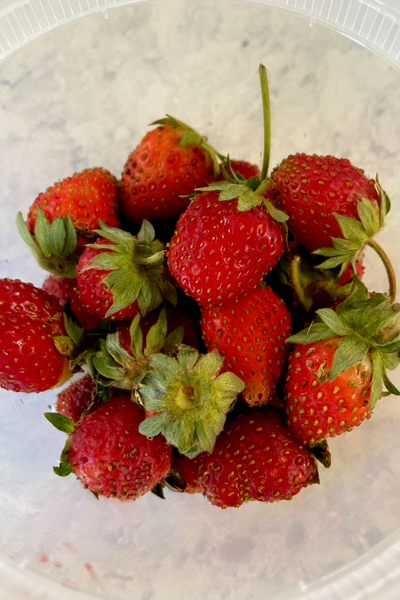 Therefore the fruit used in this recipe are only in the colors of Red, White(ish), and Blue!
Red
There is no difficulty find red colored fruits. For our recipe we use a combination of raspberries and strawberries. However, you could use just one, both, or even add in a little watermelon to your All American Fruit Salad!
If you do use watermelon, be sure to use star cookie cutters to make it even look more patriotic!
White
Next comes the White Fruit. We live in the Midwest area of the United States where white fruit is difficult to find.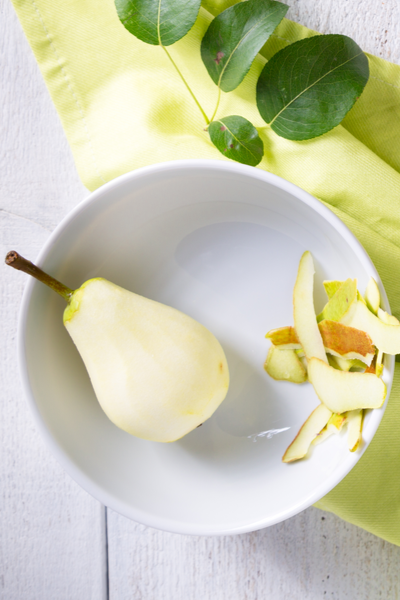 Therefore, we must adapt to whatever we can find in the grocery store or what is in season. Of course you could use fresh bananas. Although they are not truly white, you can get away with them in your recipe.
However, we prefer to use white pears in All American fruit salad whenever we can find them. They peel just like an apple and hold up well in a fruit salad.
But if you are in a pinch, you can also use a Honey White Melon if they are available in your area. Although they are technically light green in color, when blended with the other fruit, they appear white(ish).
Blue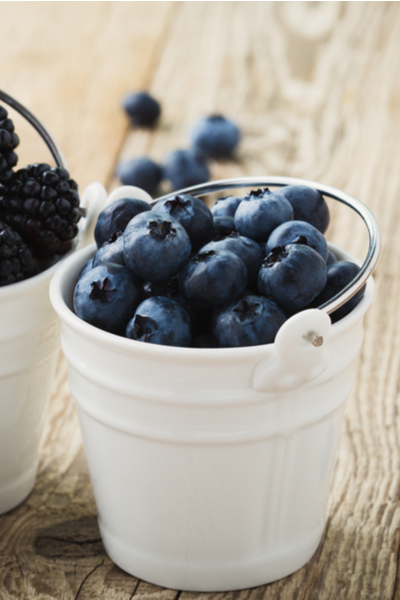 And finally it is time for the color blue. It is quite obvious that most often you would use blueberries in this All American Fruit Salad. However, if you are in a pinch, you could also use blackberries since really seem to be dark blue anyway!
The Dressing
Once all of your fruit is cleaned and cut to bite size pieces, it is time to add the dressing.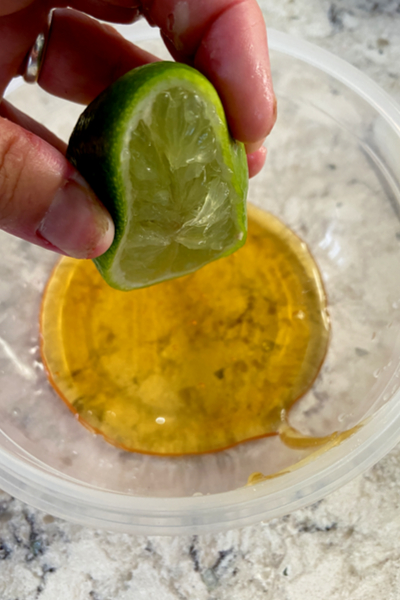 We have kept it extremely simple and made a quick honey lime dressing to drizzle on top.
The combination of honey and lime juice provides the perfect balance of sweetness and tartness. In addition, the lime juice helps to prevent the All American Fruit Salad from turning brown too quickly.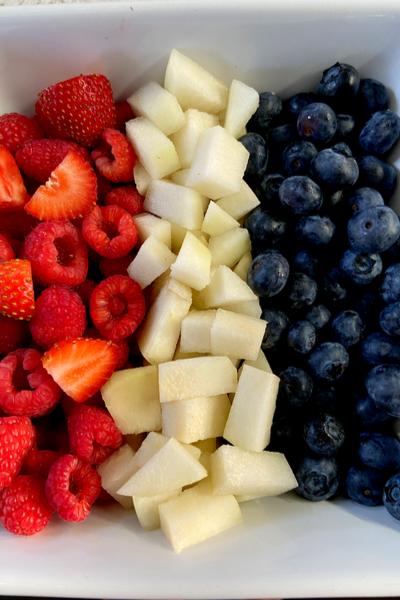 Cover and refrigerate until ready to be served. Enjoy!


To receive our 3 Recipe Articles in your inbox each week, sign up for our free email list located in the middle of each recipe or email me at contact@makeyourmeals.com. You can also follow us on Facebook and Pinterest. This article may contain affiliate links where a small commission is paid if you purchase a product at no additional cost to you.
All American Fruit Salad Recipe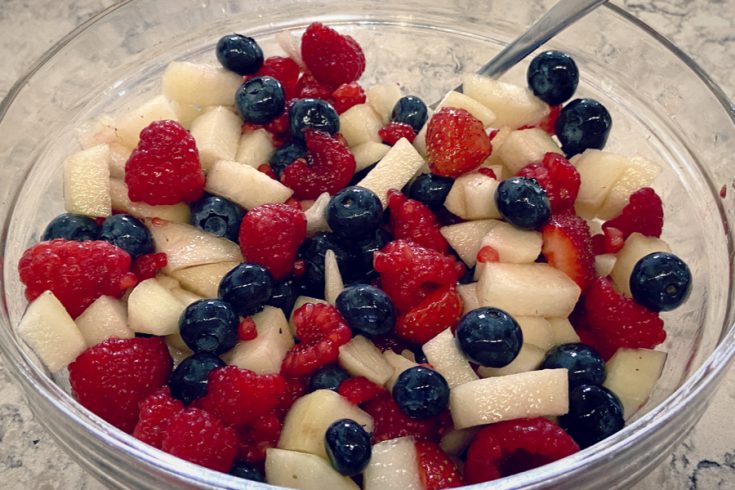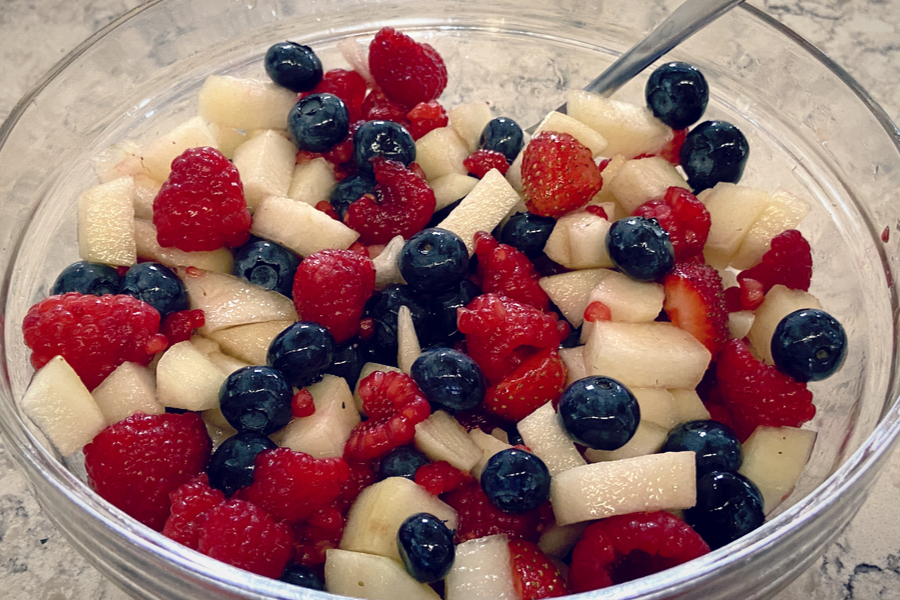 A light and refreshing fruit salad filled with patriotic colors of red, white & blue. The perfect recipe for Memorial Day, 4th of July or Labor Day!
Ingredients
16 oz of strawberries, washed and cut in half lengthwise
1 pint of blueberries, washed
1 Asian pear, peeled and cut into chunks
2 bananas, sliced in thick chunks
1/8 cup of honey
1 fresh lime
Instructions
In a large bowl, add the washed and cut fruit and toss gently to combine.
In a small bowl whisk together the honey and freshly squeezed lime juice.
Drizzle the honey lime glaze over the fruit and stir slightly to coat.
Serve immediately or refrigerate.
Notes
If you are making this ahead of time, do not add the bananas until ready to be served.
*You can use a combination of strawberries, raspberries and/or watermelon
*You can use a combination of blueberries and blackberries
Recipe provided by Make Your Meals
Nutrition Information:
Serving Size:
1 grams
Amount Per Serving:
Unsaturated Fat:

0g