This cauliflower casserole is not only delicious, but it has become one of our favorite, low-carb, Keto friendly side dishes.
Although I don't necessarily follow a Keto diet, we try to somewhat limit our carbohydrate intact on a weekly basis.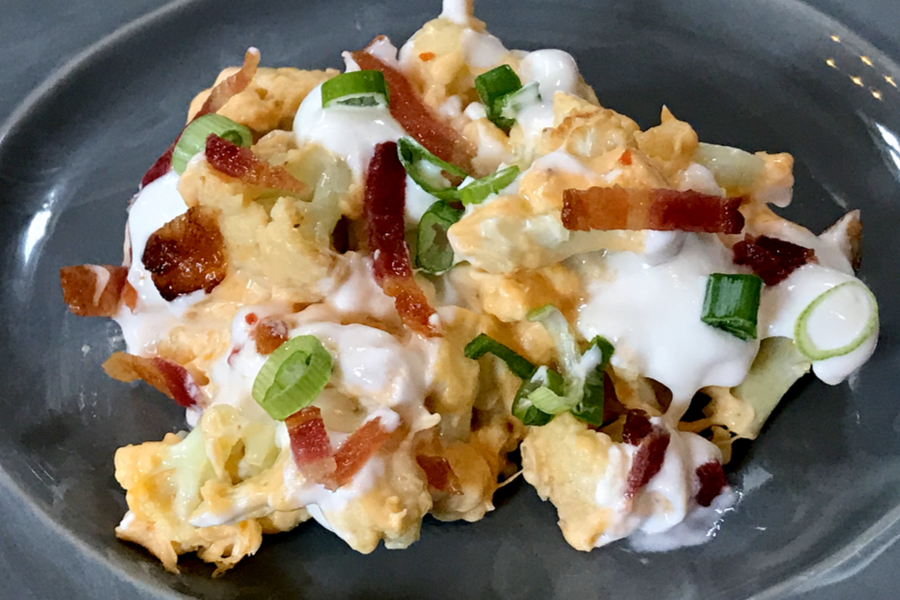 For instance, if I eat a sandwich or have a Mexican Burrito Bowl filled with rice, the next day I will stick to a mainly protein and vegetables diet.
However, eating only vegetables as a side dish doesn't appeal to everyone. And that includes some of my family members!
Most of them would prefer a Cheesy Hash Brown Casserole, Potato Salad, or Macaroni Salad.
So I had to come up with a delicious low-carb recipe that the entire family would enjoy.
Keto Cauliflower Casserole
One of the most popular choices to make a low-carb recipe is cauliflower. We have made Cauliflower Rice, Cauliflower Pizza Crust and even Cauliflower Mashed 'Potatoes'.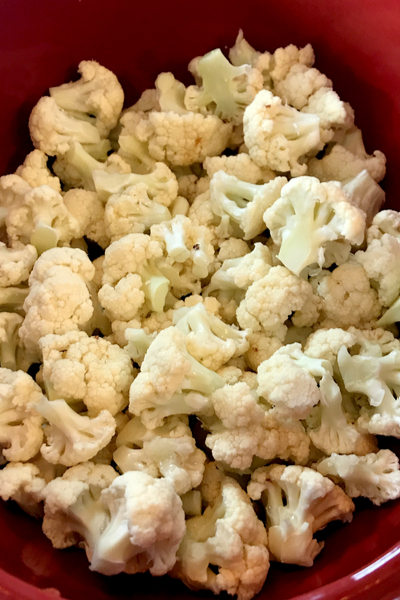 So I decided to take a spin on the traditional Loaded Potato Casserole and made a Keto Cauliflower Casserole instead! And here are the instructions on how to make this recipe.
First, start by cooking 6 strips of bacon. Once the bacon is nice and crispy, remove them from the pan to drain on paper towels. But be sure to save the bacon drippings!
Next, take a large head of cauliflower and cut it into bite size florets. Place the cauliflower in a 3 quart casserole dish. Now drizzle those bacon drippings over top of the cauliflower and season with salt and pepper.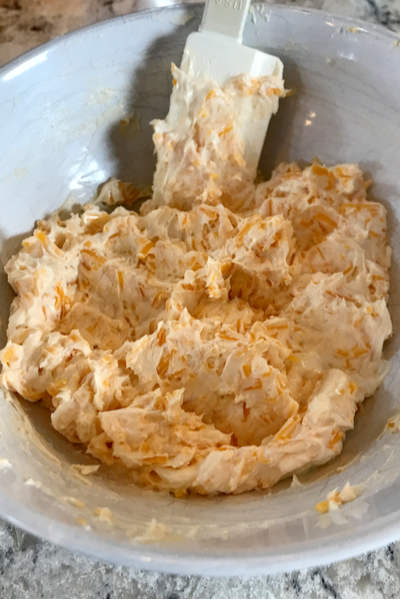 Toss to coat the cauliflower and place in a preheated oven for 30 minutes.
While the cauliflower is baking, it is time to mix together the cream cheese and cheese. This is what is going to make your Keto Cauliflower Casserole taste amazing!
Once the cauliflower is fork tender, remove it from the oven and place dollops of the cream cheese/cheese mixture on top. Place the casserole back in the oven for 5 minutes.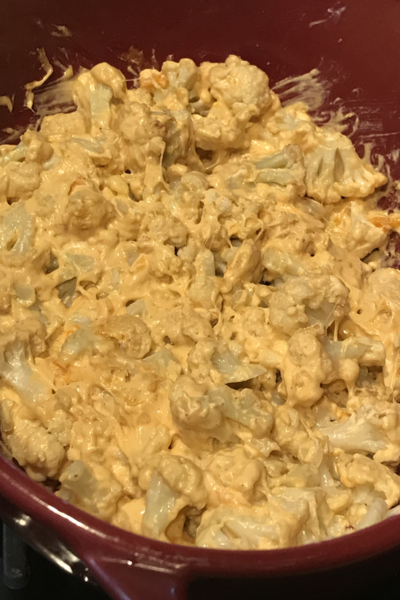 Then sprinkle the remaining cheese on top and continue to bake until it melts and begins to bubble.
Garnish
Remove the Keto Cauliflower Casserole dish from the oven. When you are ready to serve garnish with sour cream, crumbled bacon pieces and green onions!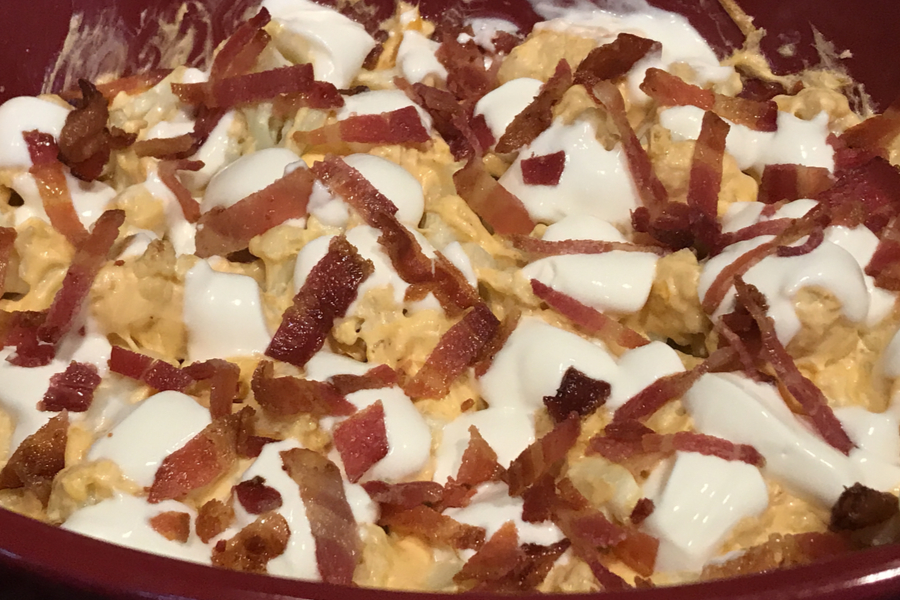 To receive our 3 Recipe Articles in your inbox each week, sign up for our free email list located on the side and bottom of each recipe. You can also follow us on Facebook, and Pinterest. This article may contain affiliate links where a small commission is paid if you purchase a product at no additional cost to you.
Keto Cauliflower Casserole – Loaded With The Works!