Cheesy Hash Brown Casserole is one of the most popular side dishes served at parties and large gatherings.
That is because it is easy to make and everyone loves them!
I first started to make cheesy hash brown casserole when I was in my early 20's.
It was the first dish that I ever brought to a family holiday meal.
I was out of college and living on my own. So I figured that it was about time that I contribute something to the family meal.
My first instinct was to bring an assortment of bread and crackers, along with our favorite appetizer dip.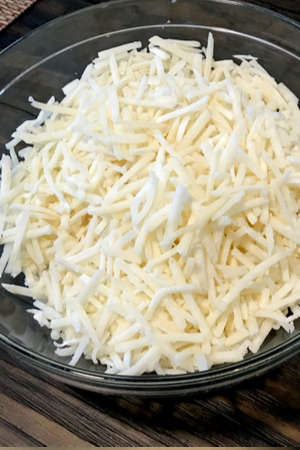 However, everyone in my family knew how much I loved to cook and bake.
I am sure when I volunteered to bring a dish, they weren't expecting me to walk in with store-bought bread and a cheesy dip.
I caved under what I considered family peer pressure and decided to cook something that took a little more time, but not much more effort.
Because I was bringing my first hot dish to a family function, I didn't want to make anything too complicated.
That is when I decided to make Cheesy Hash Brown Casserole.
Cheesy Hash Brown Casserole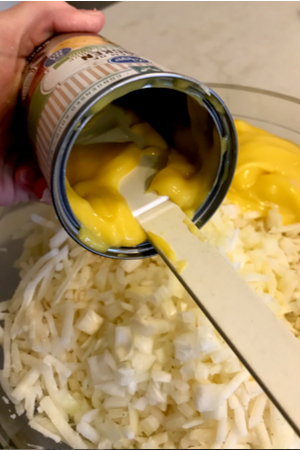 I was familiar with hash brown casserole from various events that I had attended over the years.
It seemed that no matter what function that I was at, there was always a dish that had some form of a cheesy hash brown casserole on the buffet table.
But there was one thing that I noticed. At the end of the night, the dish was always empty!
I took the empty dish as a sign that it was a good dish that many people enjoyed.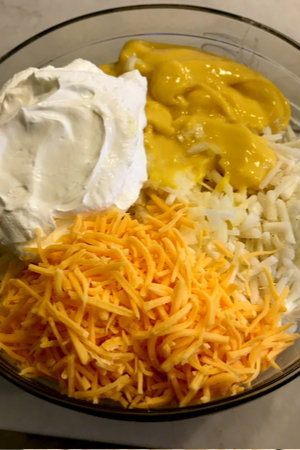 So when one of my co-workers brought it to a work party, I had to ask her what was so special about this cheesy hash brown casserole.
She giggled and told me that it was the easiest dish to make!
She explained that all it takes is a bag of frozen hash browns, cream of chicken soup, butter, onions, sour cream and cheese.
That didn't sound too complicated!
So I gave it a shot and added a little salt, pepper and garlic salt to the mixture as well.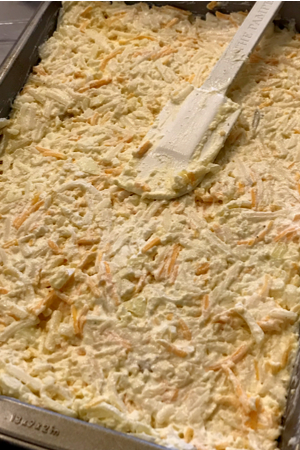 I proudly took it to our family holiday party and it was instantly a huge hit!
Make It Your Own
The best part about this cheesy hash brown casserole is that you can adapt it to whatever you like.
If I have them in my refrigerator I will add in diced sweet peppers.
Or if we are attending an adult only party, I might spice it up a little bit with diced green chiles, jalapenos or some extra red pepper flakes.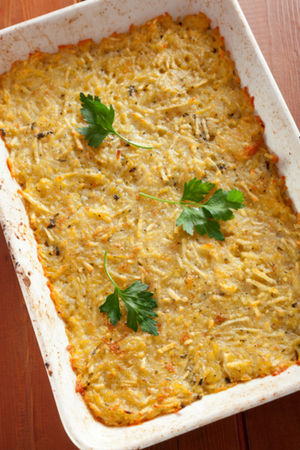 And there are times when I use Western cubed potatoes instead of the shredded hash browns.
They actually hold up well during the baking process and add a different texture as compared to the original variety.
But over the years there is one addition that I continue to add each and every time.
I sprinkle Panko breadcrumbs on top of the cheesy hash brown casserole before baking.
It adds a nice crunch to the dish and it browns up nicely during the baking process.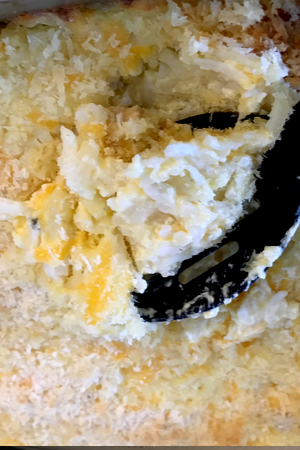 So however you choose to make your Cheesy Hash Brown Casserole, I am sure that it will be the hit of any gathering!
To receive our 3 Recipe Articles in your inbox each week, sign up for our free email list located on the side and bottom of each recipe. You can also follow us on Facebook and Pinterest. This article may contain affiliate links where a small commission is paid if you purchase a product at no additional cost to you.
Yield: 15
Cheesy Hash Brown Casserole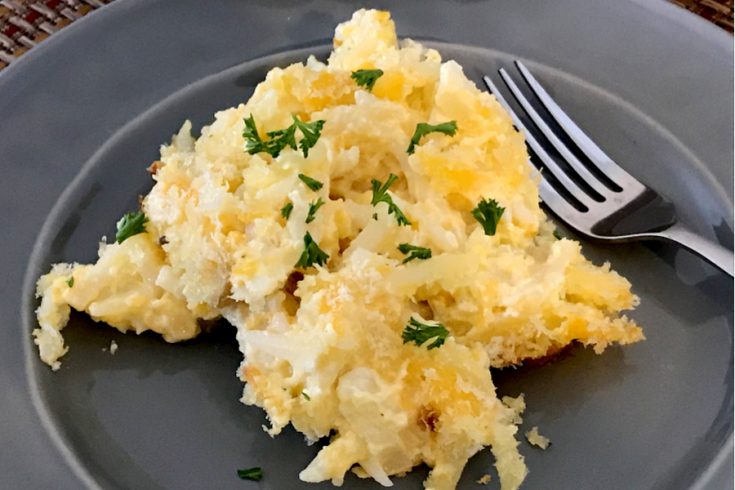 A classic hash brown casserole that is perfect to feed a crowd!
Ingredients
1 16 oz. container sour cream
1 10 3/4 oz can of condensed cream of chicken soup
1/2 cup butter, melted
1 tablespoon garlic salt
1 teaspoon ground black pepper
1 cup chopped onions
1 30 oz bag of frozen country style shredded hash brown potatoes, partially thawed
2 cups shredded sharp cheddar cheese
3/4 cup Panko breadcrumbs
Instructions
Oven Instructions
Pre-heat oven to 350°F.
In large bowl combine all the ingredients except the breadcrumbs and stir until the ingredients well incorporated.
Pour into ungreased 13x9-inch baking dish.
Sprinkle the top with the Panko breadcrumbs.
Bake 45 minutes or until golden brown and bubbly.
Let sit 5 minutes before serving.
Slow Cooker Instructions
Prepare all the ingredients and place in a slow cooker on low for 4-5 hours, stirring occasionally
Notes
Recipe provided by Make Your Meals
Nutrition Information:
Yield:
15
Serving Size:
1 grams
Amount Per Serving:
Unsaturated Fat:

0g