Whenever I cook a meal for our extended family, I always make mashed potatoes in our slow cooker. It is the easiest way to make a large batch of potatoes with little effort.
There is no standing over a hot stove watching the pot to make sure that the water doesn't boil over. And there is no draining the water when the potatoes are finished cooking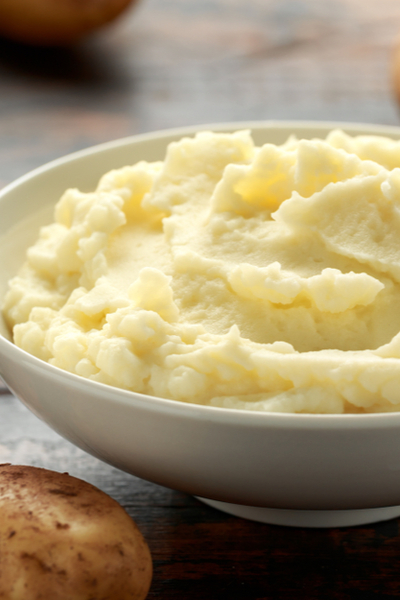 And best of all, just like when making Instant Pot Mashed Potatoes, when the potatoes are done you can keep them warm until you are ready to eat.
However, there are a few tips and tricks to making sure that the slow cooker mashed potatoes turn out light and fluffy.
The Secrets To Light and Fluffy Mashed Potatoes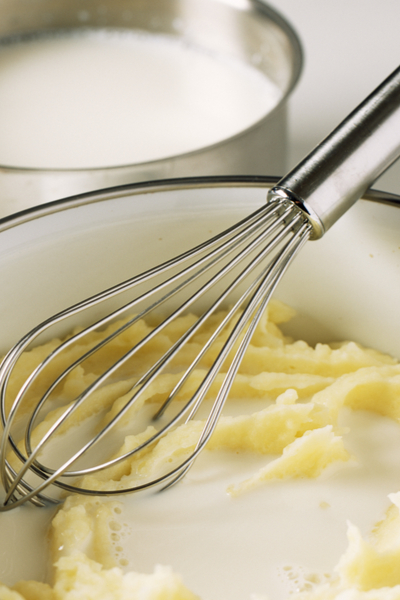 Be sure that your potatoes are nice and tender. Undercooked potatoes are difficult to mash and will likely lead to lumpy mashed potatoes. And don't just check the tenderness of one piece of potato. Instead, test several pieces scattered throughout the pot.
Use a potato masher, not an electric mixer. As much as I love my Kitchen Aid Hand Mixer, this is not the time to use it. If you use a power mixer, the potatoes begin to release excessive amounts of starches and the potatoes will turn like paste.
Use warm dairy products to cream the potatoes. You don't want to add cold milk or sour cream to warm potatoes. The extreme temperature shock will cause the potatoes to bind together and will lead to lumpy potatoes.
Now that you know the secrets to getting the perfect texture of your mashed potatoes, it is time to learn how to cook them in a slow cooker.
Slow Cooker Mashed Potatoes
The first step in making mashed potatoes is to pick out what type of potatoes to use. Although many people use Russet potatoes, I prefer to use Yukon Gold potatoes.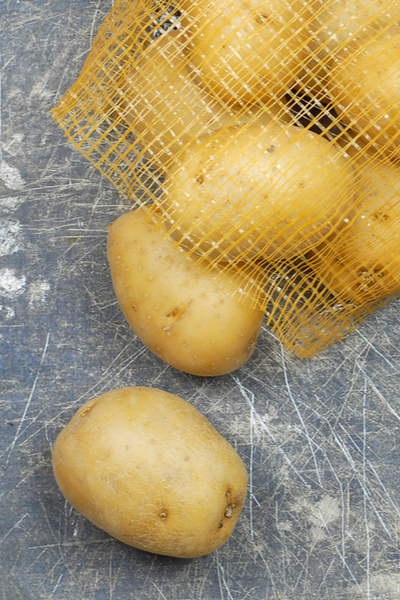 The texture of the gold potatoes are naturally much creamier and the peels are much thinner. This type of potato would definitely be preferred if you keep the skins on your potatoes when cooking them.
However, the choice is up to you. Either potato will work just fine.
Peel the potatoes (or not, the choice is again up to you) and dice them into approximately 1 inch sections. Then place the potatoes in the slow cooker.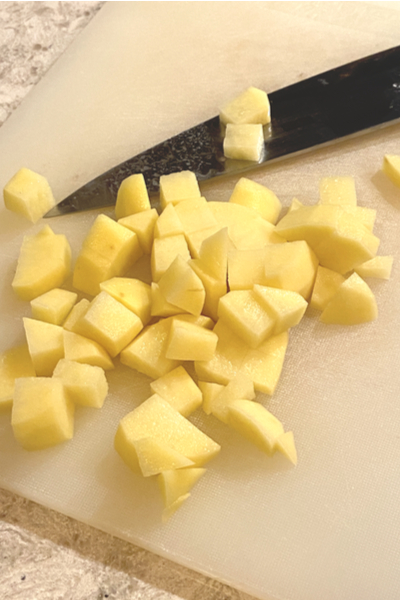 Now add the butter, salt and pepper to the top of the potatoes. Then pour chicken stock down the inside edge of the slow cooker. If you don't have chicken stock, you can use water.
Vegetarian/Vegan Option
Or if you are vegetarian or vegan, you can also use vegetable stock and plant based butter to give the mashed potatoes flavor.
Cover and cook until the potatoes are tender. For our 6 quart programmable Crock Pot, it took about 4 hours on high pressure for the potatoes to be fork tender.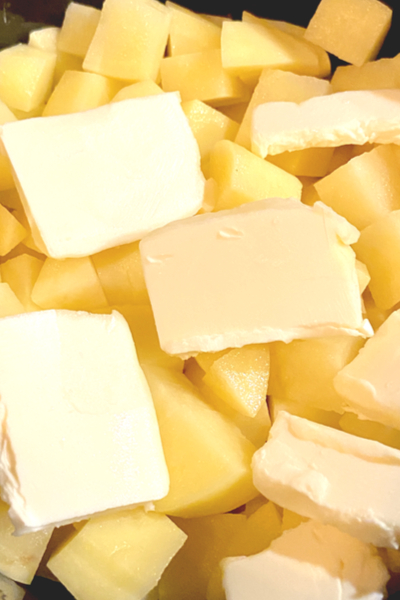 In the mean time, be sure to bring your sour cream and milk at least to room temperature. Right before I add the milk, I usually warm it up a little bit in the microwave. Again, if you are vegan, use plant based sour cream and milk products.
Once you ready to mash your potatoes, pour the sour cream and milk into the slow cooker. Then using a potato masher, mash until the potatoes are nice and creamy!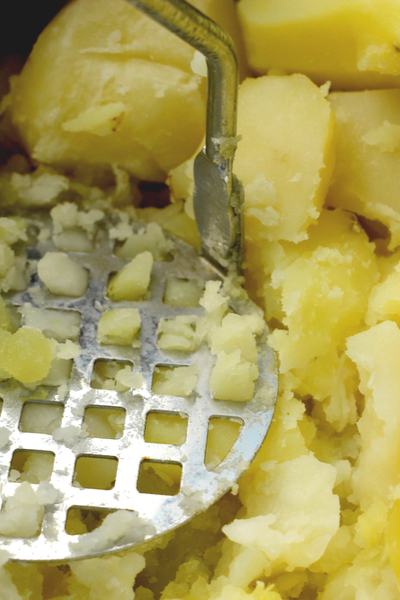 Keep the potatoes warm until you are ready to serve. Garnish with diced chives and add a little butter to the top for a beautiful presentation!
Enjoy!


To receive our 3 Recipe Articles in your inbox each week, sign up for our free email list located in the middle of each recipe or email me at contact@makeyourmeals.com. You can also follow us on Facebook and Pinterest. This article may contain affiliate links where a small commission is paid if you purchase a product at no additional cost to you.
Yield: 8
Slow Cooker Mashed Potatoes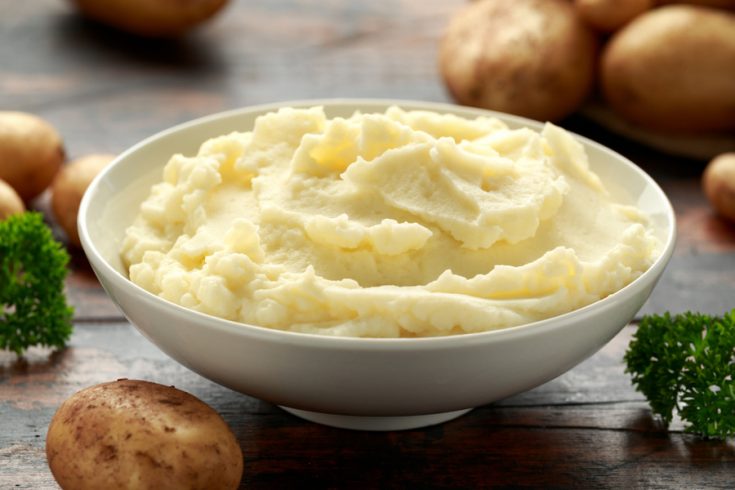 How to make creamy and delicious mashed potatoes in a crock pot. Save space on your stove top this year and let your slow cooker do the work for you!
Ingredients
5 pounds potatoes, peeled and cut into 1-inch chunks
3/4 cup butter, unsalted, and cut into 1/2-inch cubes
1 TBSP. Kosher salt
1/2 tsp. fresh ground black pepper
1 cup chicken broth, or water or vegetable stock
1 cup sour cream, room temperature
1 1/2 cups milk, warm
2 tablespoons sliced chives, optional
Instructions
Place the peeled and diced potatoes, butter, 1 tablespoon salt and 1/2 teaspoon pepper together in a 6-quart slow cooker.
Add 1 cup of broth down the sides of the slow cooker, then cover and cook on high until the potatoes are tender, about 3-4 hours.
Remove the lid and add the room temperature sour cream and 1 cup of warm milk to the potatoes. Use a potato masher to smash the potatoes until they are mostly smooth. If the potatoes need to be thinned out, stir in the remaining 1/2 cup warm milk. Season to taste with additional salt and pepper.
Keep warm in the slow cooker until ready to serve. Garnish with chives (optional) and additional butter.
Notes
Recipe provided by Make Your Meals
Nutrition Information:
Yield:
8
Serving Size:
1 grams
Amount Per Serving:
Calories:

318
Total Fat:

8g
Saturated Fat:

5g
Unsaturated Fat:

0g
Cholesterol:

22mg
Sodium:

907mg
Carbohydrates:

54g
Fiber:

6g
Sugar:

6g
Protein:

9g