There is no better way to celebrate the end of the Mardi Gras carnival season than with delicious Fat Tuesday recipes.
Shrove Tuesday, also know as Fat Tuesday, is the last day before the Lenten season begins. And for many people it is the last day before they begin fasting on Ash Wednesday.
Therefore, this day has been known as the day that everyone eats as much as they can to get rid of the rich and luxurious items in their kitchen. And because it is the last day of Mardi Gras season, many people make recipes that are inspired by southern cuisine.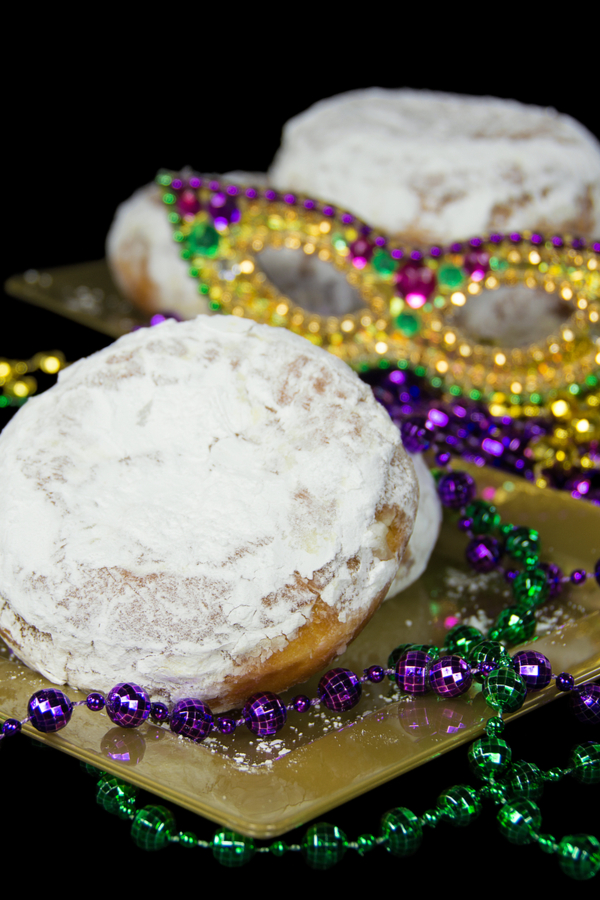 Although Mardi Gras actually originated in Mobile, Alabama, and is celebrated from Mississippi to the pan handle of Florida, most people associate New Orleans with this festival. Therefore, most of the recipes below have a New Orleans influence.
So scroll through and pick out your favorite recipes to make this year to celebrate!
Fat Tuesday Recipes
Breakfast
No trip to New Orleans would be complete without a trip to Cafe du Monde. This historic coffee shop is the home to the popular French Beignets and Cafe au Lait.
Indulge in a homemade beignet, made a little healthier because they are baked and not fried. Or enjoy a stack of pancakes topped with your favorite fruit, whipped cream, nuts and more!
Main Dish Recipes
By far, two of the most popular Fat Tuesday recipes that people make are Jambalaya and Gumbo. They are both classic recipes that you can find any day of the year in New Orleans.
However, many people outside of Louisiana may be confused about the difference between the two dishes. Therefore, before getting to the actual recipes, let me explain the difference.
The Difference Between Jambalaya and Gumbo
Although jambalaya and gumbo may use the exact same ingredients, they are definitely not the same dish. They both start with browning meat and sautéing the holy trinity of vegetables (onion, celery and green peppers).
However, the cooking method beyond that changes drastically between the two dishes to get the desired end result. In general terms, jambalaya is a rice based dish where gumbo is a thick soup or stew that is served with a little scoop of rice.
Both of them are often made with chicken, sausage, shrimp or other seafood, and they can have either a Cajun or Creole influence. Which brings up the next question.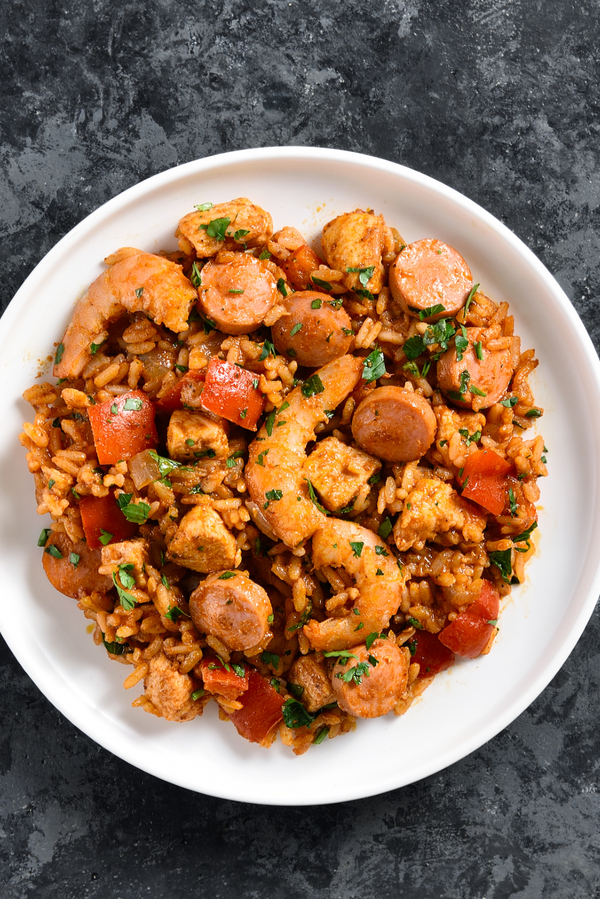 What Is The Difference Between Cajun and Creole Cuisine?
There is an entire history lesson that can be done on the cultural influence of both the Cajun and Creole people that inhabit the Louisiana area.
However, I am here to quickly explain the difference between the two in terms of cooking, not cultural differences. Therefore, the main difference between the two cuisines is the use of tomatoes and tomato products.
Creole cooking often includes the use of tomatoes, where Cajun cooking does not. Although there are sometimes cross overs in recipes, this is how you can determine if your Fat Tuesday recipes are considered Cajun or Creole based.
However, there is also a difference between Cajun and Creole spices. I am sure you have seen both types of spice blends in the grocery store.
So which one do you buy, and what is the difference? The most obvious answer would be to use a Cajun spice blend when you are making a dish without tomatoes and use Creole seasoning when there are tomatoes in the recipe.
Cajun seasoning contains a combination of ground black pepper, white pepper, cayenne pepper, onion powder, garlic powder, and paprika.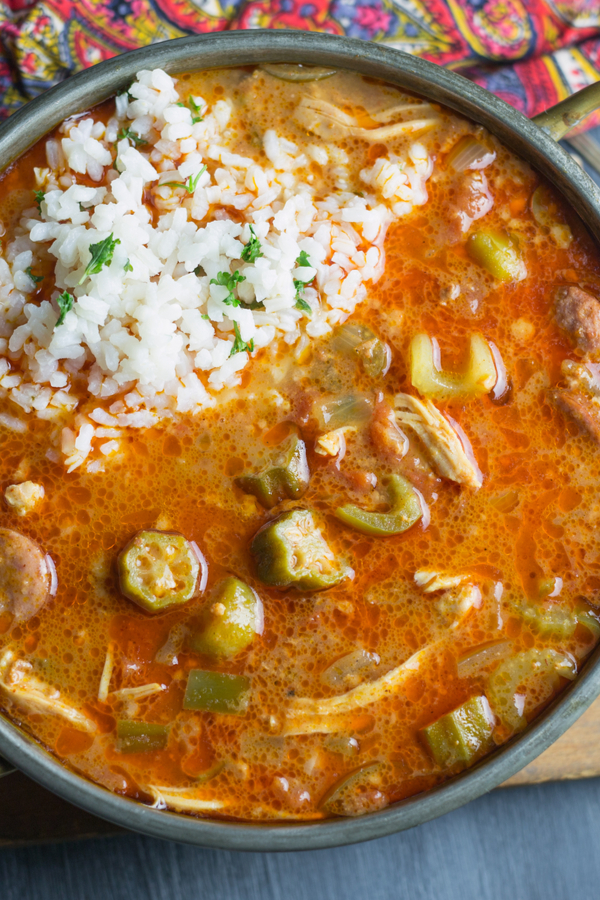 Although Creole seasoning also contains black pepper, garlic powder, onion powder, and a pinch of cayenne pepper, it also includes other herbs that compliment the tomato products. These would include dried thyme, basil, and oregano.
Now that we know the basic differences between Gumbo and Jambalaya and Creole and Cajun cuisine, let's get cooking!
Jambalaya Recipes
Gumbo Recipes
Other Favorite New Orleans Inspired Recipes
There are so many more delicious Fat Tuesday recipes that you can make besides Jambalaya and Gumbo. Below I have listed some of my favorites, with a brief explanation of each recipe so you can decide which one best suits you and your family.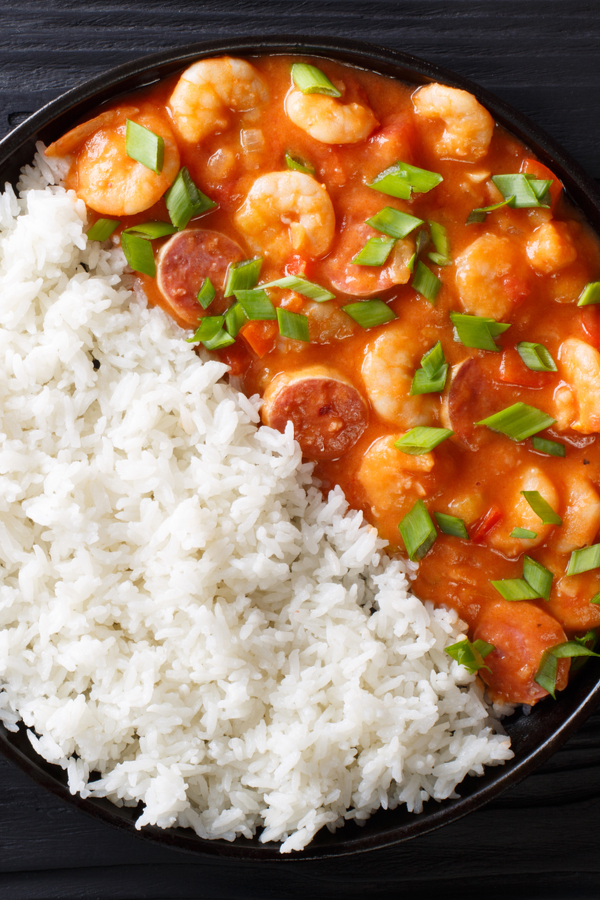 This recipe has been in my family for years, thanks to Justin Wilson, who is also known as the Cajun Cook. He had a cooking show that aired on PBS when I was a child and I will never forget his famous saying 'I gha-rawn-tee' (I guarantee).
This is where I first learned how to make Shrimp Creole. And the best way to explain this delicious and flavorful dish is that it is a mix between gumbo and jambalaya consistency.
Shrimp Creole is served along with rice like gumbo, but it's a little thicker and less soupy, like jambalaya. It is a recipe that is full of flavor and contains only shrimp as the protein source.
This recipe was developed after I ate at a Louisiana inspired restaurant called J. Gumbo's. They are primarily located in the Midwest so when the craving would hit me for a New Orleans or Fat Tuesday meal, I would always rely on their wonderful recipes.
My favorite was called Drunken Chicken. Shredded chicken cooked in a flavorful and slightly spicy sauce and served over rice. The dish explodes with complex flavors that I totally fell in love with.
Unfortunately, there are no longer any restaurants near my house, so I had to come up with my own recipe. And to this day, my entire family considers it one of their favorite meals.
No trip to New Orleans would be complete without red beans and rice. Although this dish is historically served on Mondays (because it uses up the leftovers from Sunday's meal), it is the perfect Fat Tuesday recipe!
Small red beans are cooked with the holy trinity of vegetables, andouille sausage and a ham hock. Then when the beans are nice and tender, they are served with rice.
Although this dish tastes best when it simmers on the stove for hours, you can take a short cut by making Instant Pot Red Beans and Rice instead.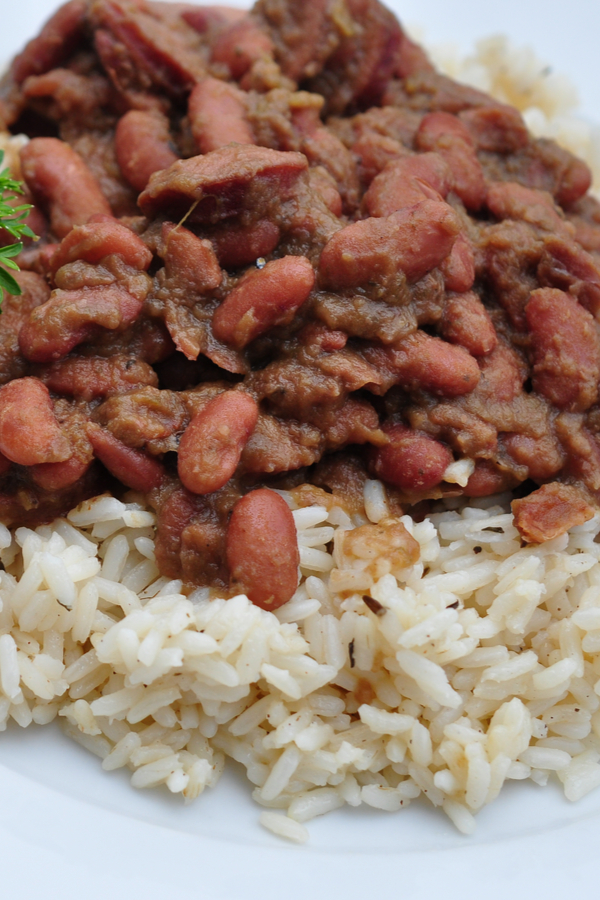 Fat Tuesday usually falls during the crawfish season in Louisiana, so naturally we have to include at least one recipe that includes crawfish. Etouffee is also a rice based dish, but it is considered more of a gravy like substance that is served over rice.
This recipe is one of my favorites because it is not only full of flavor, but it includes crawfish. Crawfish is a little sweeter than shrimp and firmer than crab meat. Therefore, if you can't find crawfish where you live, simply use shrimp and/or crab instead.
If you want to keep things simple, make a Shrimp Po'Boy sandwich. Fried shrimp that is placed on sub bun and served with lettuce, tomato, and of course a homemade Rémoulade sauce.
Spice it up with a little dash of Louisiana hot sauce and hot peppers and you have a classic New Orleans meal!
Desserts
Because it is Fat Tuesday, sure to check out these classic dessert recipes. They are so good that you will be making them not only during Mardi Gras season any more!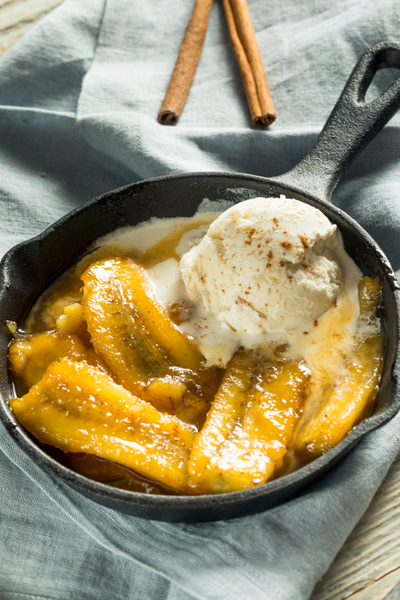 So there you have it! A variety of recipes to help you celebrate Fat Tuesday! Pick out your favorites and enjoy them not only during Mardi Gras season, but all year long!
Enjoy! Mary

To receive our 3 Recipe Articles in your inbox each week, sign up for our free email list located in the middle of each recipe or email me at contact@makeyourmeals.com. You can also follow us on Facebook and Pinterest. This article may contain affiliate links where a small commission is paid if you purchase a product at no additional cost to you.