I had never heard of Pralines until I was helping my son with an American history project.
He was doing a project on New Orleans and had to bring in food sample that was local to the area. This dish would be shared with the class.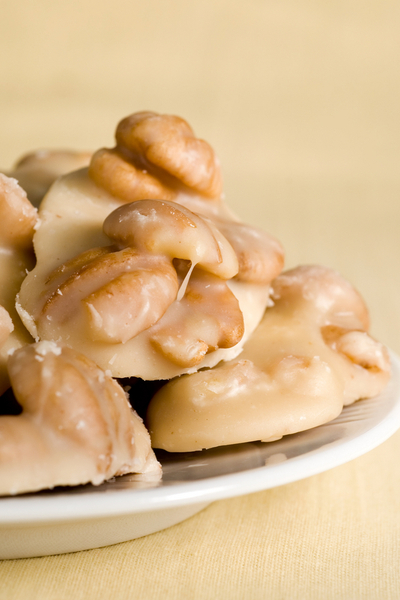 I was excited when he gave me the news. I was already picturing helping him bring in my Instant Pot filled with a big serving of Jambalaya.
Or what about gumbo? That would be easy to make.
And if he really wanted, Red Beans and Rice would be a classic dish to serve, especially if his presentation was on Monday.
But he had a different idea. He wanted to make Pralines.
I had never even heard of them, so I let him educate me.
The History of Southern Pralines
So how did Pralines become so popular in New Orleans? It is believed that the Ursuline Nuns from France brought over the recipe.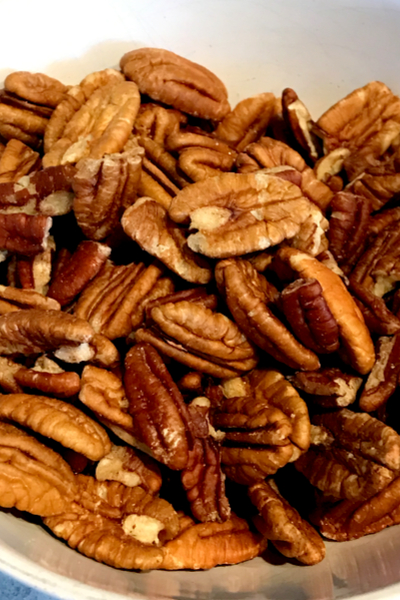 But the recipe was altered based on the available ingredients in the South. Pralines are commonly made with butter, sugar and cream.
However, the original French version used almonds in their recipe. Because pecans were readily available in the south, they became the nut of choice in Southern Pralines.
The Ursuline Nuns taught young women the skills of candy making. As these women moved on, they continued to make the Pralines and their popularity grew throughout the city.
How To Make Pralines
So the next step for me was to learn how to make Pralines.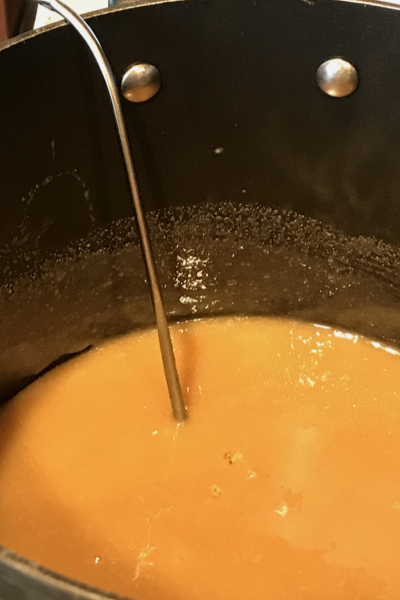 I searched several recipes and found many variations. Some used corn syrup, some used only white sugar and some combined both white and brown sugar.
So which one was the best? I contacted a popular New Orleans candy company to find the answer.
They proudly informed me that the Pralines that they sold in their stores did not contain any corn syrup.
And when I asked about the difference between using white sugar versus a combination of white and brown sugar, the answer was simple. A variety of sugar was preferred.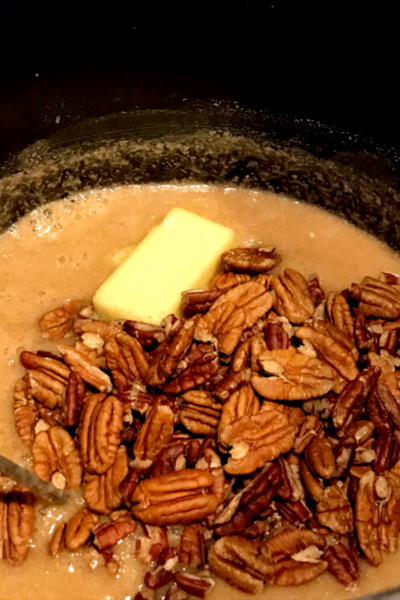 So I went to the drawing board and combined a few recipes to make a simple, yet delicious Praline recipe.
You must heat the sugars and milk to a certain temperature before adding the butter and pecans.
And the candy is ready to remove from the heat at another temperature reading.
A candy thermometer will help you make these Pralines to set up perfectly!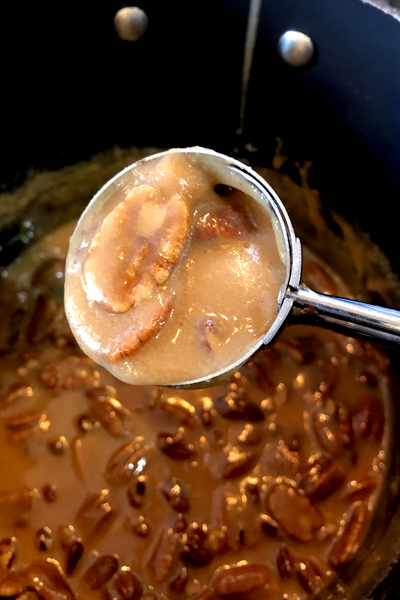 And speaking of the candy setting up, be ready to work quickly.
Once the candy is ready to be put on prepared baking sheets to cool, the process is a fast one.
We use a cookie scoop to make the process go smoothly. Just dip the scoop in the candy mixture and drop onto the wax paper.
The pralines will begin to set almost immediately.
Because these candies are sweet and delicious, I prefer to make them on the smaller side. That way it is just the right amount of sweetness per candy piece.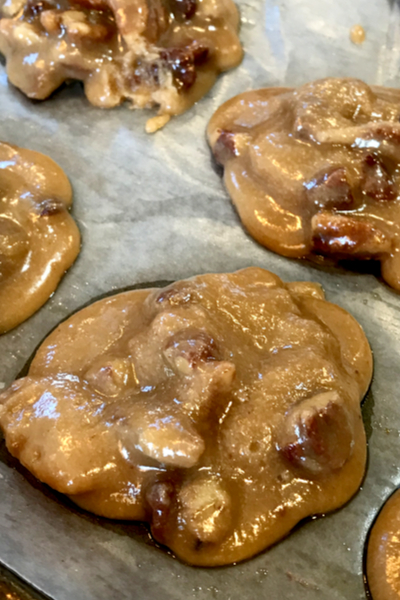 And for those that were wondering, the history project was a huge hit with the classmates!
Check out the printable recipe below and let me know what you think!
To receive our 3 Recipe Articles in your inbox each week, sign up for our free email list located on the side and bottom of each recipe. You can also follow us on Facebook, and Pinterest. This article may contain affiliate links where a small commission is paid if you purchase a product at no additional cost to you.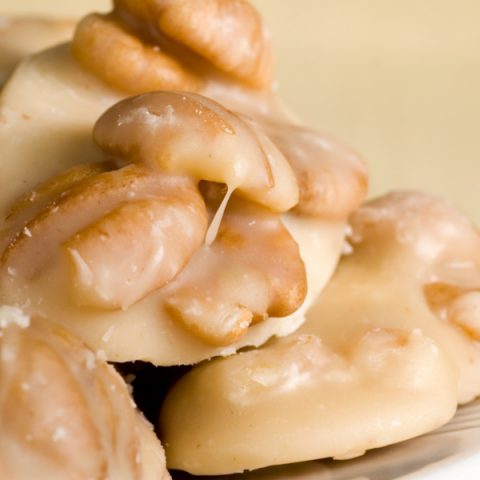 Southern Pralines
A classic southern candy that is extremely popular and a crowd favorite to those who have visited New Orleans
Ingredients
1 1/2 cups sugar
1 1/2 cups firmly packed brown sugar
1 cup evaporated milk
1/4 cup butter or margarine
2 cups pecan halves, toasted
1 teaspoon vanilla extract
Instructions
Prepare two large baking sheets with wax paper that has been sprayed with cooking spray.
In a large pot bring sugar, brown sugar and milk to a boil, stirring often. Reduce heat to medium and cook, stirring frequently until a candy thermometer reaches 228°F (approximately 11 minutes).
Stir in butter and pecans. Stirring constantly, cook until candy thermometer reaches 236°F.
Remove from heat and stir in vanilla.
With a wooden spoon stir vigorously for 1 to 2 minutes or until mixture just begins to thicken.
Quickly drop by heaping tablespoonfuls onto prepared baking sheets.
Let cool until firm.
Notes
Store in air tight container with a layer of wax paper between the pralines.
Recipe provided by Make Your Meals
Nutrition Information:
Yield:

2
Serving Size:

1 grams
Amount Per Serving:
Unsaturated Fat:

0g
Southern Pralines – The New Orleans Classic Candy Recipe