You can't think of New Orleans and not think of Gumbo.
It may not be the first thing that comes to your mind, but when you talk about New Orleans food, I am sure it is at the top of the list.
One of the reasons that Classic Gumbo is so popular is that it is extremely versatile.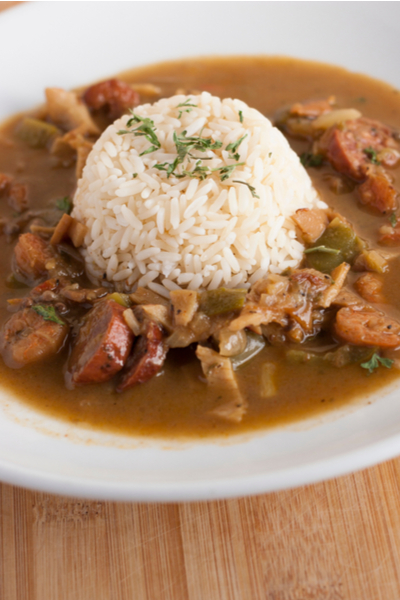 Although today most Gumbo recipes can be put into two categories, seafood and non-seafood, that wasn't always the case.
There are recipes listed in books that date back to the early 19th century that include all sorts of ingredients.
From quail, duck, oysters and beef, it has all been done. But one thing has been consistent with gumbo, it needs a thickening agent.
Thickening Agents Used In Gumbo
Today you will find that a roux will be used in nearly all Gumbo recipes. That holds true in Instant Pot Gumbo as well.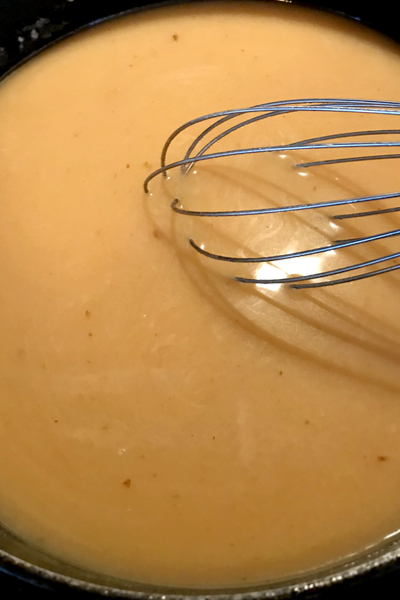 Traditionally the roux in Gumbo is much darker and thicker than in other dishes.
The combination of flour and butter is cooked down and browned until it is anywhere from a peanut butter color to a light chocolate hue.
The purpose of the roux is not only to give it that infamous dark color, but it also to thicken the recipe to a stew like consistency.
However, there are two other ways to thicken this recipe. Okra is one of the most common way and it is readily available in the South.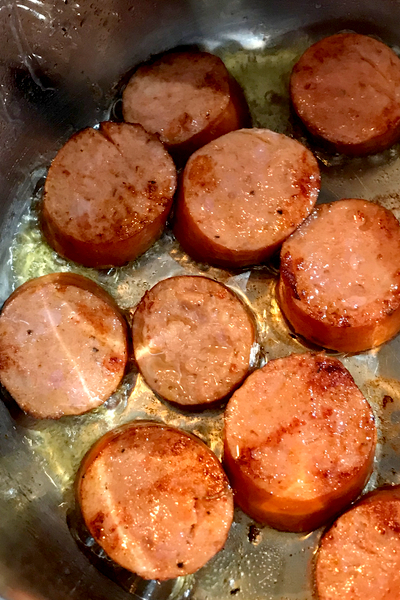 Once cooked down, the okra nearly disintegrates and provides for a hearty and thick dish.
And although no longer the preferred method, file powder was another agent used to thicken the pot.
Unlike okra, file powder is actually served at the dinner table. Each individual could add the desired amount to their own dish to thicken it to their own liking.
Today's Instant Pot Gumbo
Classic Chicken and Sausage Gumbo is typically cooked for hours, low and slow, on the stove top. That way all the flavors had time to meld perfectly with each other.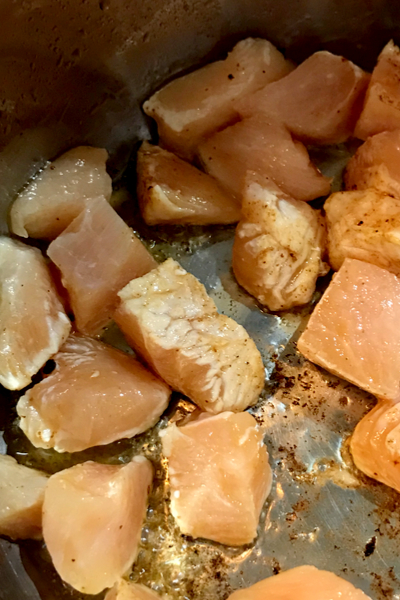 But that was before Instant Pot Gumbo!
We used our Instant Pot 6 quart Duo for this recipe.
Pressure cooking allows all of the flavors to come together to produce a dish that tastes like it has been cooking all day, and within a fraction of the time!
The andouille sausage is already pre-cooked. And when chicken is cut up in small pieces, it only takes minutes to cook in the Instant Pot.
Not to mention that shrimp really only needs to be submerged in a hot liquid to cook properly.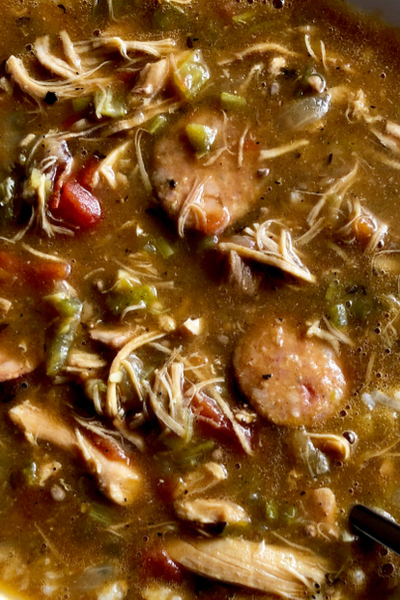 So that means that this delicious Instant Pot Gumbo can be on the table in under 45 minutes! And this includes the time that it takes the pot to come to pressure!
Not bad for a typical, cooked all day, type of meal!
And don't forget to serve homemade French Bread to mop up all of the goodness at the bottom of the bowl!
Check out some of our other New Orleans Inspired Recipes including Instant Pot Cajun Chicken on our website!
And for another great shrimp meal try our Shrimp and Arugula Risotto recipe.
Check out the printable recipe below and let me know what you think!
To receive our 3 Recipe Articles in your inbox each week, sign up for our free email list located on the side and bottom of each recipe. You can also follow us on Facebook, and Pinterest. This article may contain affiliate links where a small commission is paid if you purchase a product at no additional cost to you.
Instant Pot Gumbo Recipe – A New Orleans Favorite