On New Year's Day there are certain foods that are traditionally eaten to give you good luck for the upcoming year. Although the type of actual food differs depending on the country and culture, all of them are with hope of luck and prosperity for the year ahead.
Growing up in the Midwestern section of the United States, it is always tradition to eat pork and sauerkraut on New Year's Day. However, when living in the South black eyed peas and collard greens are more common.
Travel a little further and you will find a variety of foods that are traditionally eaten to begin the New Year. In Spain and Mexico the good luck begins at the stroke of midnight.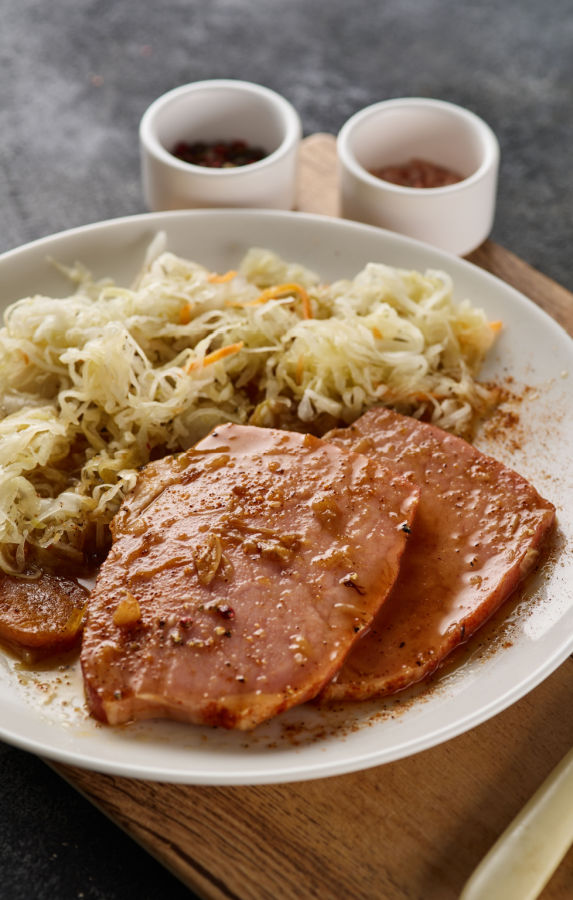 Here it is custom to eat 12 grapes as fast as you can to represent good luck for the upcoming 12 months of the new year. And there are countless other traditions that are celebrated across the globe.
Although for each food item there is a specific theory of why it brings you luck. Therefore, I have not only listed the food items but have also included the reason why they are eaten and some recipes that you can make as well.
So this year, whether you decide to stick to your classic New Year's Day meal or try something different, I hope that whatever you eat will bring you good luck and prosperity for the new year!
7 Good Luck Foods For New Year's Day
1. Pork
Eating pork on New Year's Day is a huge tradition in Germany, Eastern Europe, and of course in the Midwest section of the United States. And it is all because of the way that pigs forge for food differently than other animals.
While chickens and turkeys scratch backwards to get their food, pigs root around with their snouts moving in a forward motion. This is the same direction that you want to head into the new year, forward!
Therefore, think of eating pork as forward progress. However, there are a couple of other reasons that pork is the food of choice on New Year's Day.
Because pork is so fatty and rich tasting it also thought to symbolize good luck in the area of wealth for the New Year. However, it also could be a matter of timing.
Because pigs are often slaughtered in the Fall, the meat is readily available at the beginning of the year. Although not a glamorous reason why the meal is common on New Year's Day, it is a practical explanation.
So if you want to push forward into the New Year and hope for wealth try one of these delicious pork recipes: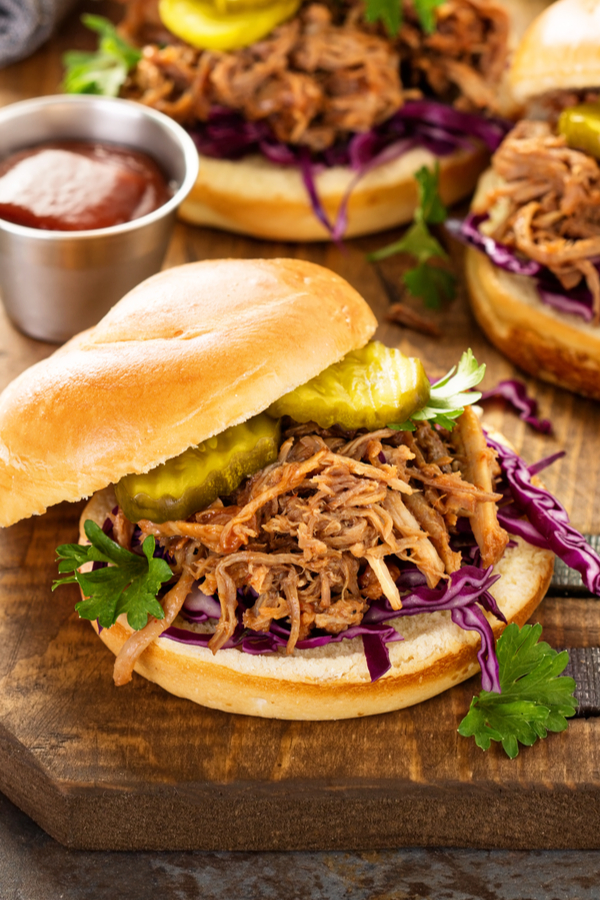 2. Cabbage
Eating cabbage on New Year's Day is also steeped in historic symbolism. Cabbage is often shredded into long strands and often made into sauerkraut or coleslaw.
The long strands of the shredded vegetable symbolize long life. In addition, the green color of cabbage represents money.
Although it may also be eaten as a matter of timing rather than solely as a good luck food on New Year's Day. Just like pork, cabbage is often harvested in late fall.
Then the cabbage is shredded and the strands are fermented to make sauerkraut. Because it takes weeks to make, sauerkraut isn't ready to eat until the New Year rolls around.
This year grab a jar of sauerkraut or try these other delicious cabbage recipes:
3. Black Eyed Peas
One of the most common good luck meals that is eaten on New Year's Day, especially in the southern portion of the United States, is Hoppin' John. It is a simple stew made with black eyed peas (which are actually a type of bean), rice, greens, and pork.
Although we already know that pork is supposed to move you forward in the upcoming year, there is also a theory of why you should eat black eyed peas as well.
The shape of black-eyed peas is said to look like a coin which represents wealth. And when combined with pork and greens, the wealth factor increases as the new year begins.
Although there are many ways to prepare black eyed peas, here are two of my favorite recipes: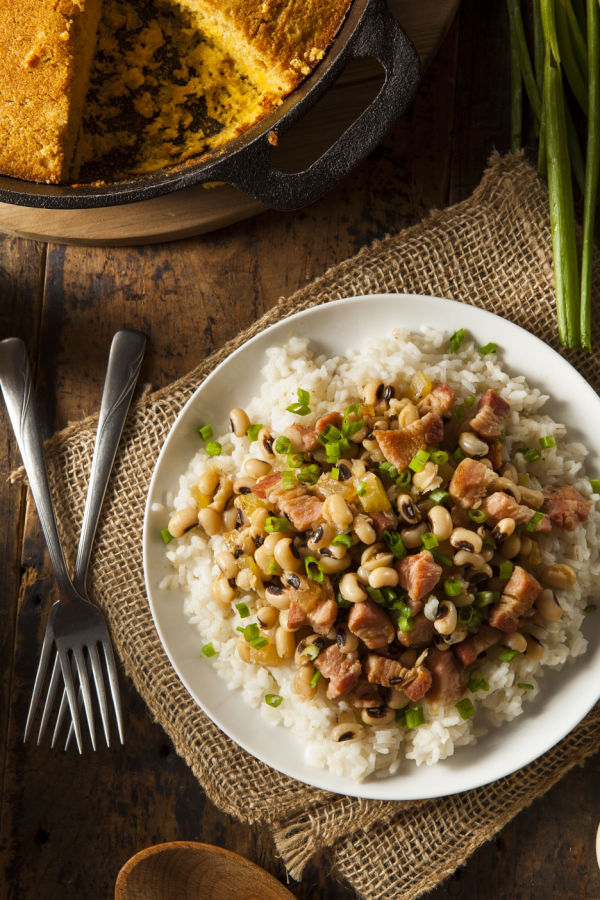 4. Greens
Black eyed peas and greens are natural partners when it comes to making dinner. However, the greens themselves are also a lucky food item.
Collard greens, Swiss chard, kale and spinach all resemble the color of money and are a symbol of prosperity. In fact, any leafy green vegetable can be considered a good luck food to serve on New Year's Day.
Although collard greens are the preferred choice in the South, here are some other recipes that you can incorporate greens in your food:
5. Fish
Depending on where you are from fish is often the choice on New Year's Day. First it is a symbol of abundance because fish swim in big schools.
However it is also a sign of good fortune for fish that have silver shiny scales which symbolizes valuable money. This is especially true in Scandinavian countries where herring is the good luck food of choice.
Pickled herring makes for a great appetizer. Combine it together with cream cheese, sour cream, herbs and green onions and serve it with baguettes as a dip or spread.
However, if you are looking for a main dish to serve on January 1st, here are some good options: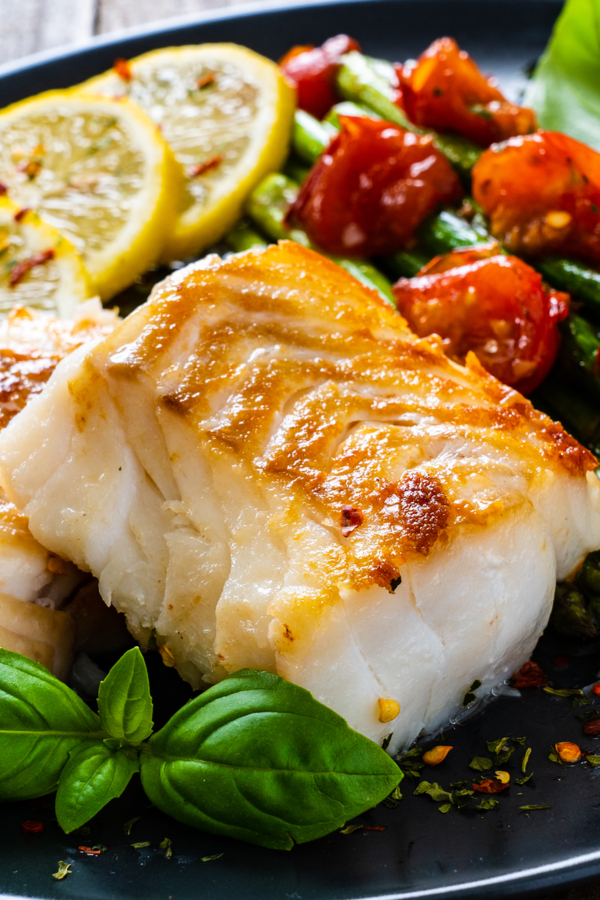 6. Lentils
Similar to black eyed peas, lentils are a type of legume that look like little coins. The theory is that they bring you good fortune and prosperity in the new year. In fact, it is a favorite food item to serve on New Year's Day in Italy.
Serve lentils with pork to double the luck. However, if you are looking for a quick and easy recipe for lentils, let your slow cooker do the work for you!
7. Pomegranate
In many countries fruit is the good luck food of choice to bring in the new year. Not only does fruit symbolize life, but they'll also bring fertility to those who eat them.
And this is especially true with pomegranates. Throughout the world these arils symbolize birth and fertility. They are often the food of choice by those who are hoping to start a family in the new year.
You can eat the pomegranate as part of your morning breakfast or serve it as part of a delicious Christmas Baked Brie appetizer.
However you choose to eat it, be sure to check out my helpful tips on the Best Way To Peel A Pomegranate.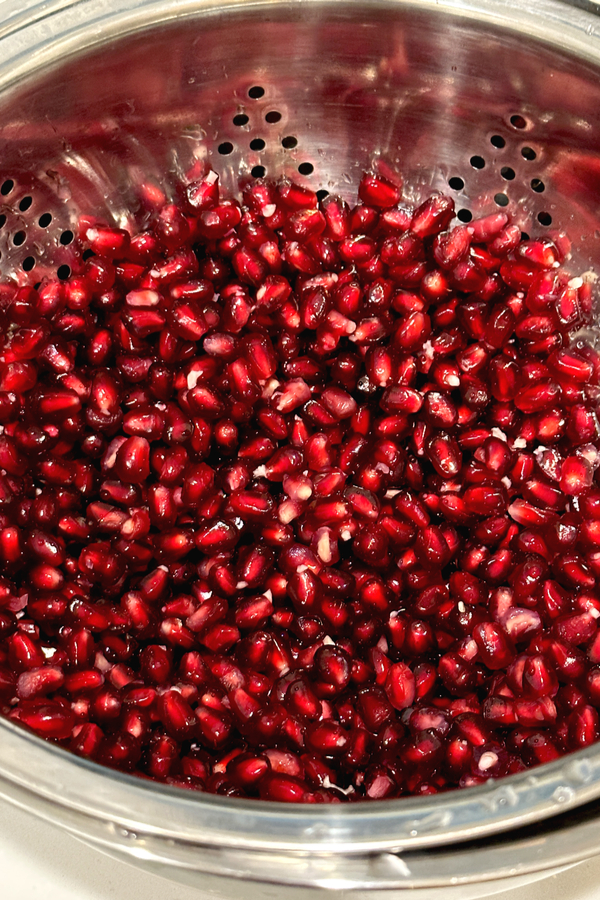 There you have it! 7 good luck food items that will start your new year off right! May this be the best year yet!
Enjoy! Mary

To receive our 3 Recipe Articles in your inbox each week, sign up for our free email list located in the middle of each recipe or email me at contact@makeyourmeals.com. You can also follow us on Facebook and Pinterest. This article may contain affiliate links where a small commission is paid if you purchase a product at no additional cost to you.