If you are looking for an easy to make dessert, you are going to love this classic No Bake Grasshopper Pie!
But don't worry, there aren't actually grasshoppers in this delicious pie! The name actually comes from the popular 1950's drink made with Creme de Menthe peppermint liqueur.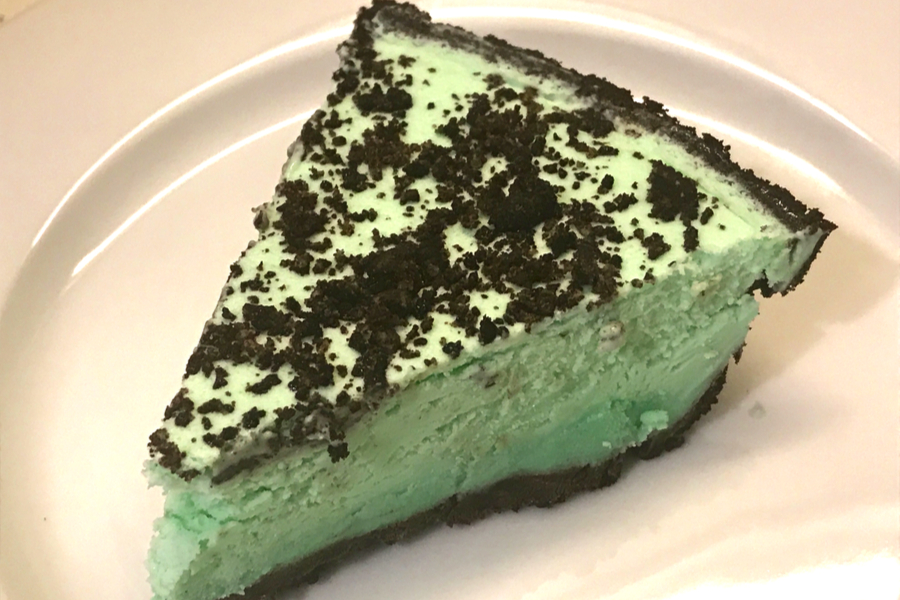 And that drink served as the inspiration for Grasshopper Pie.
It is rumored that it first was found on a restaurant menu in New Orleans. However the easy to make, no bake dessert quickly became popular across the country in the 1950's and 1960's.
Since that time, there have been several variations on how to make Grasshopper Pie. From using whole marshmallows, marshmallow fluff, and even cream cheese as the base, you can find them all.
And as for the green color, there are two options. You can use the classic Creme de Menthe liqueur or green food coloring to achieve that minty green color of your pie.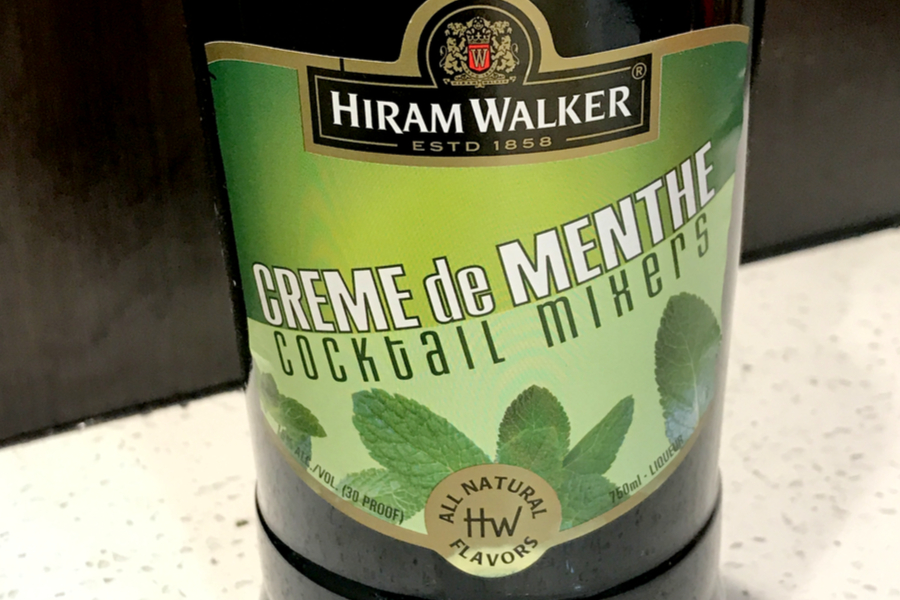 So with so many versions, we decided to combine a variety of techniques to make our own easy No Bake Grasshopper Pie.
Easy To Make No Bake Grasshopper Pie
Because we want to make this easy, we start with a store-bought Oreo pie crust.
Yes, you can absolutely make your own crust. This can be done by mixing crushed Oreos with butter and baking the crust until it's set.
However, I find it much easier, and less tempting to eat the extra cookies by buying a pre-made crust in the store.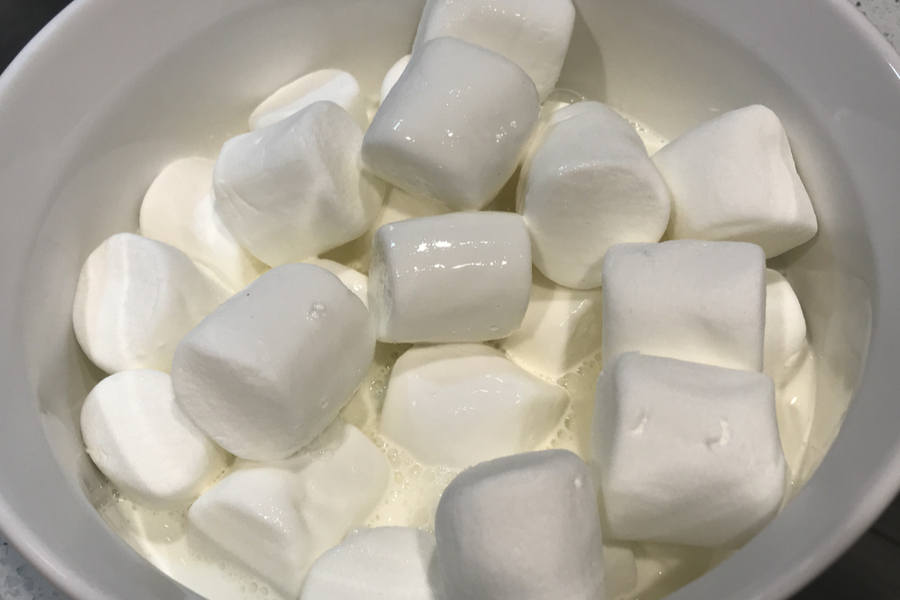 Then all I have to do is to make the filling! And that is easy to do.
Start off by melting your standard size marshmallows with your half and half. You can do this in either a double broiler, or in the microwave.
To make sure that the marshmallows for the No Bake Grasshopper Pie have melted completely, whisk the mixture to make sure there are no clumps left.
Then mix in the Creme de Menthe and set the mixture aside to cool.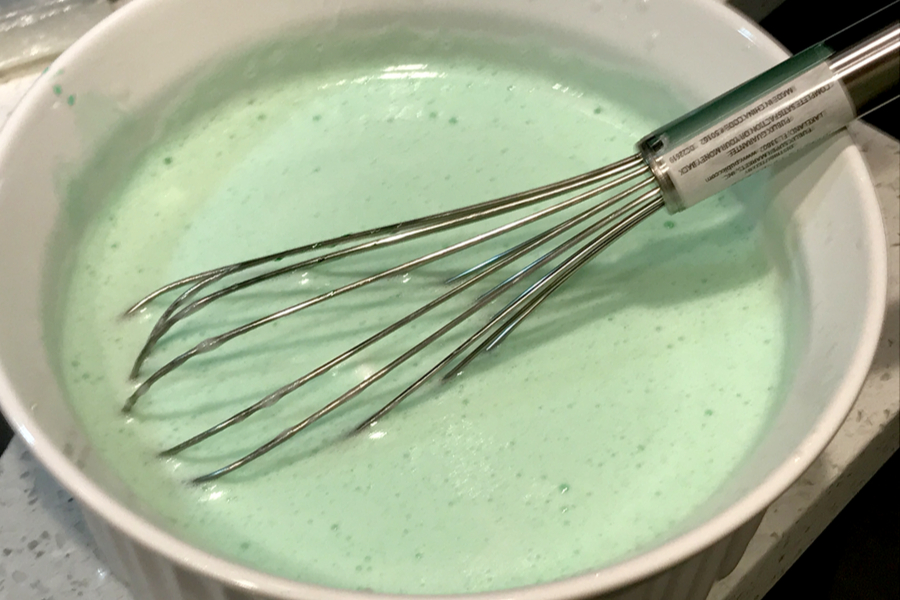 Heavy Whipping Cream
Use a stand mixer or hand mixer to whip your heavy whipping cream until stiff peaks form. You will know if you have mixed it enough when you remove the beaters and the peaks of the whipping cream remain standing.
Then fold the whipping cream into the marshmallow mixture. Right before you pour the filling into the crust, use a whisk to mix the mixture. This will help the pie remain uniform in color.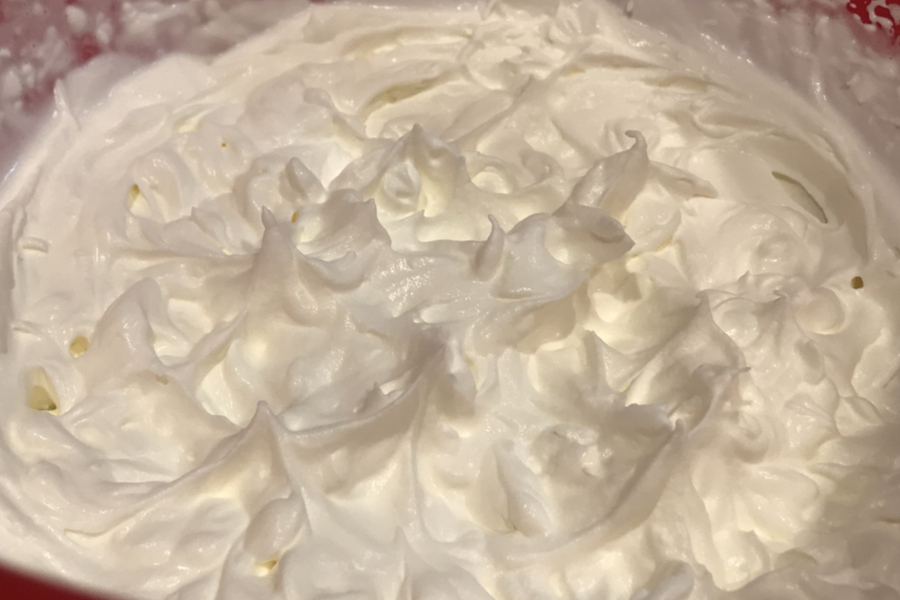 Pour the filling to the rim of the pie crust. Then sprinkle crushed cookie crumbs on top and carefully place the No Bake Grasshopper Pie in the freezer.
Freeze for at least 4 hours before serving. This recipe is great served on a hot summer day, or for a special dessert on St. Patrick's Day!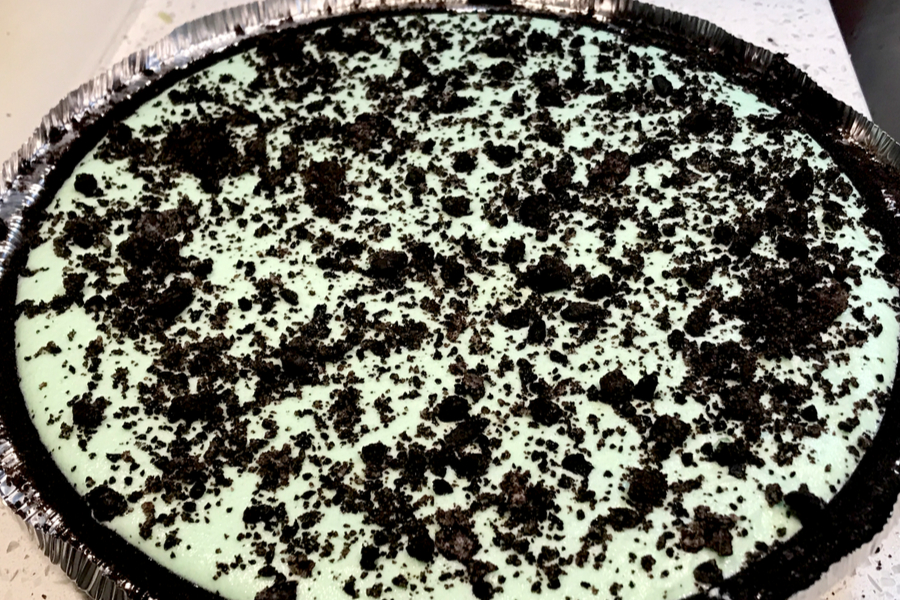 Here are some of our other favorite, No Bake recipes:

To receive our 3 Recipe Articles in your inbox each week, sign up for our free email list located in the middle of each recipe or email me at contact@makeyourmeals.com. You can also follow us on Facebook and Pinterest. This article may contain affiliate links where a small commission is paid if you purchase a product at no additional cost to you.
Yield: 8
Easy No Bake Grasshopper Pie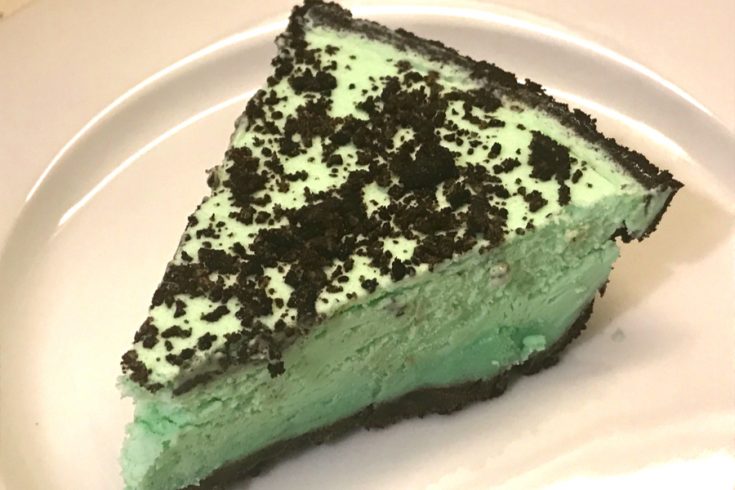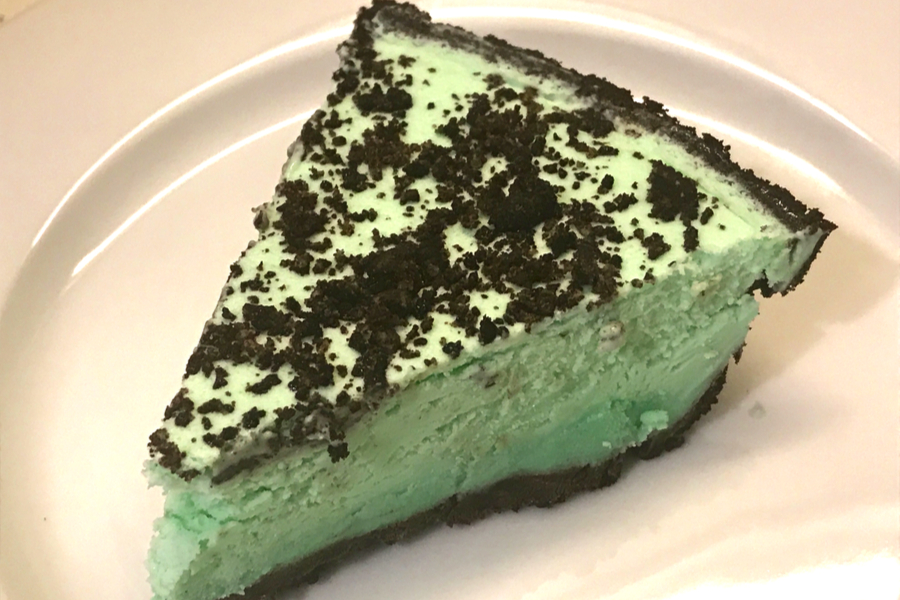 A quick and easy recipe for Grasshopper Pie using a prepared Oreo Cookie Pie Crust.
Ingredients
1 Oreo Cookie Pie Crust
25 regular-size marshmallows
2/3 cup half and half
5 tablespoons green Creme de Menthe
1 cup heavy whipping cream
1 small bag of Oreos, crushed into fine crumbs for topping
Instructions
Combine the marshmallows and half and half in the top of a double broiler OR in a microwave safe bowl. If using the double broiler cook, stir constantly until the marshmallows have melted completely. If using a microwave, cook in 30 second intervals on 50% power, stirring in between until marshmallows are melted completely when whisked.
Add the Cème de Menthe into the marshmallow mixture and whisk to combine. Allow the mixture to cool slightly, about 10 minutes.
Using a standing or hand held mixer, whip heavy whipping cream until firm peaks appear. Fold/stir into the green marshmallow mixture. Whisk lightly at the end as needed to ensure the mixture is completely combined.
Pour into the Oreo Cookie Pie Crust.
Sprinkle the remaining cookie crumbs on the top and place in the freezer.
Freeze at least for 4 hours, or until firm.
Notes
Recipe provided by Make Your Meals
Nutrition Information:
Yield:
8
Serving Size:
1 grams
Amount Per Serving:
Unsaturated Fat:

0g