This classic, chocolate peanut butter No Bake Cookies recipe has been a family favorite that I have been making for over 25 years!
It is always one of the first cookies to disappear at any holiday gathering. So quick in fact, that I always have to make extra to store in our own cookie jar just to be sure to have a few.
However, there are definitely some tricks and tips to consider when making this classic cookie recipe. That is because sometimes the cookies turn out way too dry and fall apart as soon as you pick them up.
And on the the flip side of things sometimes they are too runny and impossible to pick up. However, if you follow this tried and true recipe, you can be sure that your cookies will turn out perfect each and every time!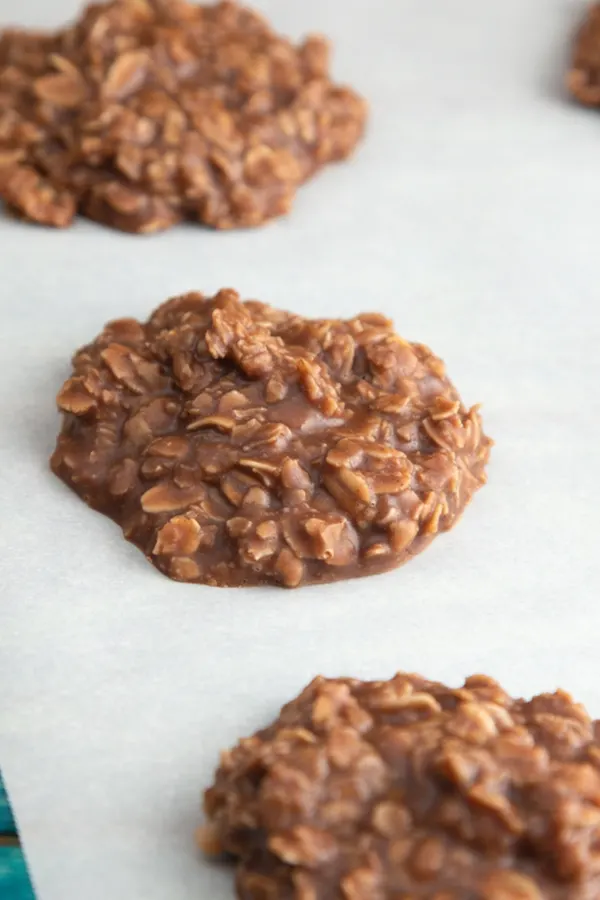 Classic No Bake Cookies Recipe
INGREDIENTS
Butter – It is best to use unsalted, traditional dairy butter for this no bake cookies recipe. I have tried salted butter and there is definitely a difference in taste.
I have also used plant-based butter and the cookies turn out too thin with the using the same cooking time as the traditional recipe. Therefore, I recommend sticking to traditional, unsalted butter for best results.
Sugar – White granulated sugar is the only sugar that I have found to work to allow the cookies to set up properly. I have attempted to use Stevia in place of the sugar and the cookies definitely had an adverse taste.
Milk – I recommend using 2% or whole milk in this recipe. You can you use skim or 1% milk as well, but the results tend to vary based on my experience. I have also used unsweetened almond milk with good results.
Cocoa – Use unsweetened cocoa powder when making Chocolate Peanut Butter No Bake Cookies. Do not use Dutch cocoa powder as it has been stripped of it's natural acids.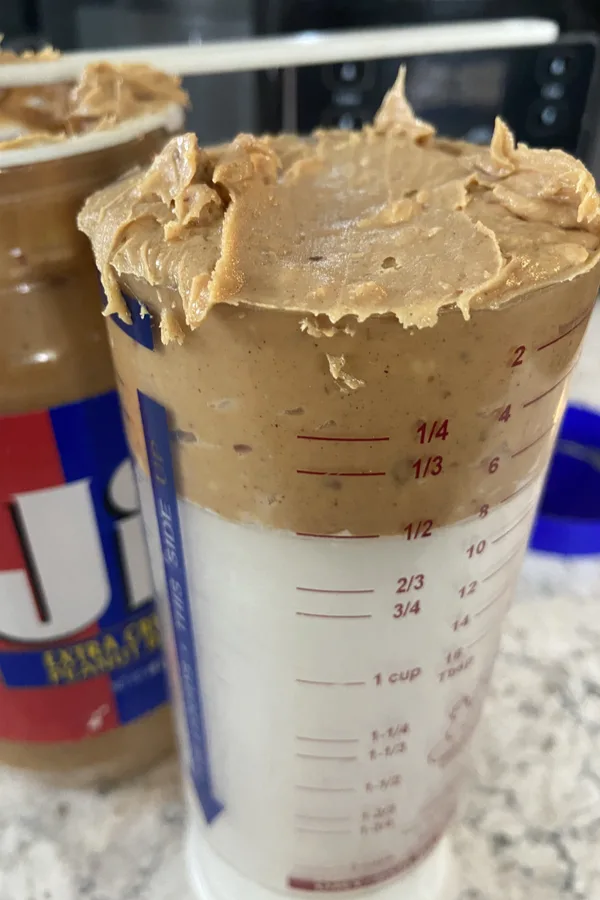 What Type of Peanut Butter To Use?
Creamy peanut butter – As much as I would like to use natural peanut butter in this recipe, it is a no go. Instead I prefer to use good old-fashioned Jif creamy peanut butter. It provides both the best taste and texture for the cookies.
Quick cooking oats – Although some other recipes call for the use of Old-Fashioned oats, we use Quick Cooking oats for our cookies. The oats have already been processed and are easier to eat and digest.
Pure vanilla extract – Be sure to purchase pure vanilla extra and not imitation extract. Yes, it is more expensive. However, this is a common baking ingredient and you will use it often.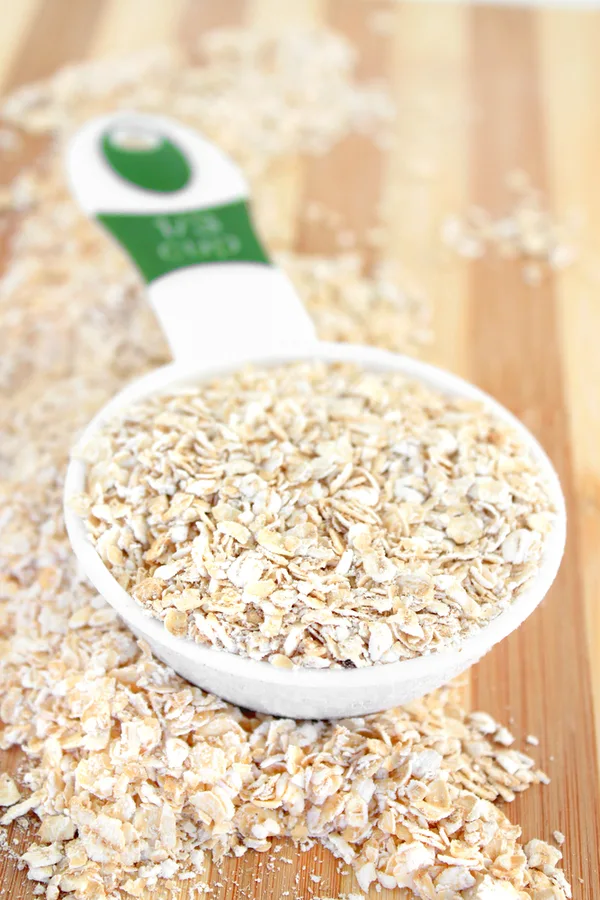 INSTRUCTIONS
The first step in making No Bake Cookies is to gather and measure all of the ingredients. Be sure to do this before proceeding with the rest of the instructions as the process of making the cookies will go fast.
Also be sure to line two baking sheets with wax paper. Although you could place the wax paper directly on the counter as well if you prefer.
I just find it easier to use two large baking sheets so I can easily transport them off the counter as they set up and harden.
Once you have everything ready, begin by placing the butter, sugar, milk and cocoa in a medium saucepan. Place the burner on medium heat and stir the mixture frequently.
As the sugar begins to melt you will see the liquid will begin to bubble on the edges of the pot. Continue to stir frequently until the mixture in the sauce pan comes to a rolling boil.
What Is A Rolling Boil?
A rolling boil is where the mixture continues to boil rapidly in the center of the pot even when stirred.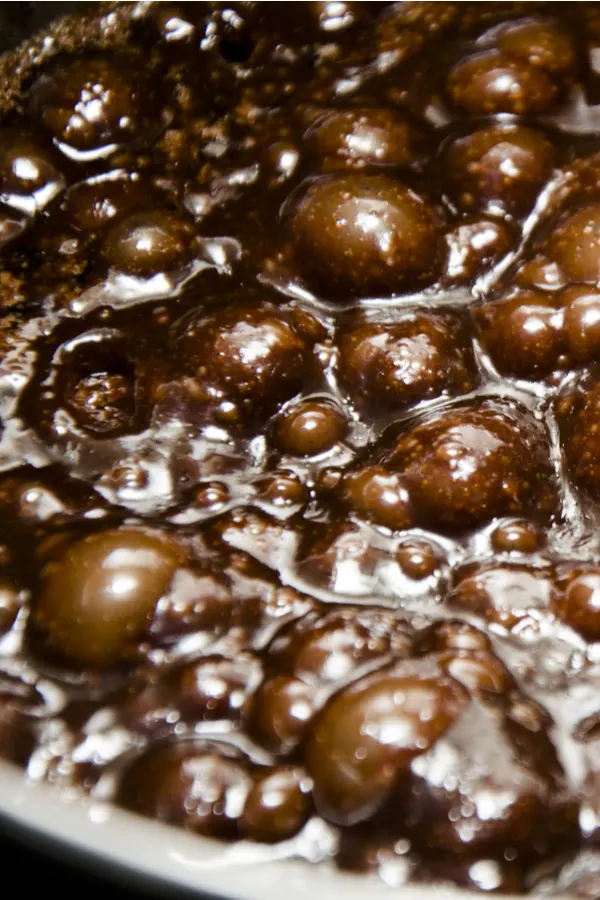 As soon as the mixture reaches a complete rolling boil set a timer for exactly 1 minute. Then as soon as the timer goes off remove the pan from the heat.
The boiling time of the liquid mixture must be precise. If you let it boil too long, your cookies will end up dry and crumbly.
And if you take it off the stove too soon, the cookies will be too runny and not set up properly. *If you live in a very humid environment, increase the boil time to 1 minute 15 seconds.
Quickly stir in the peanut butter. As soon as the peanut butter is mostly melted, stir in the oats.
Finally, add in the vanilla and stir to incorporate. Then quickly use a medium cookie scoop or two tablespoons to scoop and drop the cookies onto the wax paper lined baking sheets.
Let the cookies cool and set for at least 30 minutes before storing. Store in a air-tight container on the counter or in the refrigerator if you live in a warm environment.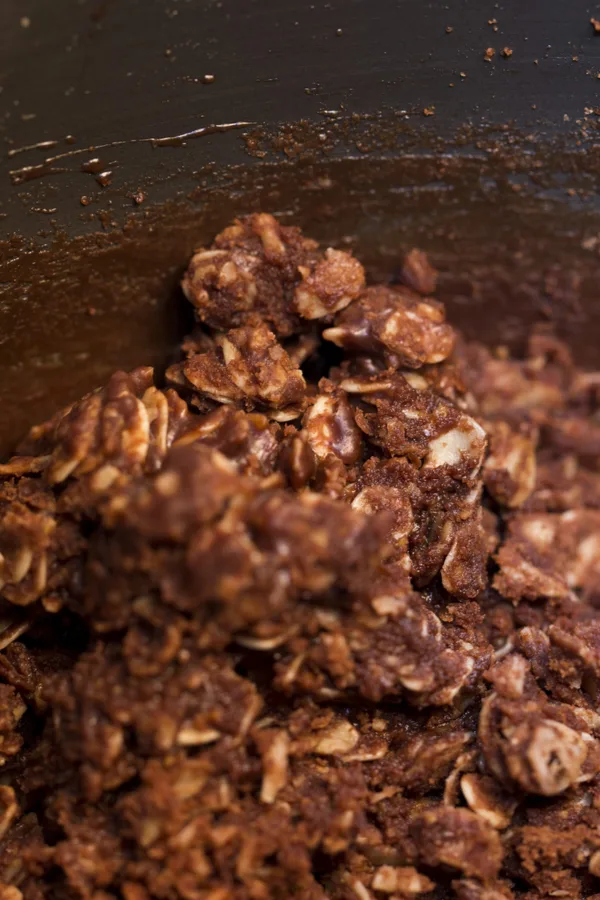 **And one last IMPORTANT TIP
Do not make this no bake cookie recipe on a rainy or very humid day. I have tried several times and the results are extremely inconsistent.
Many times the cookies will never set up and harden. I would imagine it would be due to the moisture in the air. But it really isn't worth the effort when you can't guarantee consistent results.
Check out some of our other favorite, easy to make desserts – No Bake Peanut Butter Pie, No Bake Mini-Cheesecakes and Slow Cooker Chocolate Nut Clusters.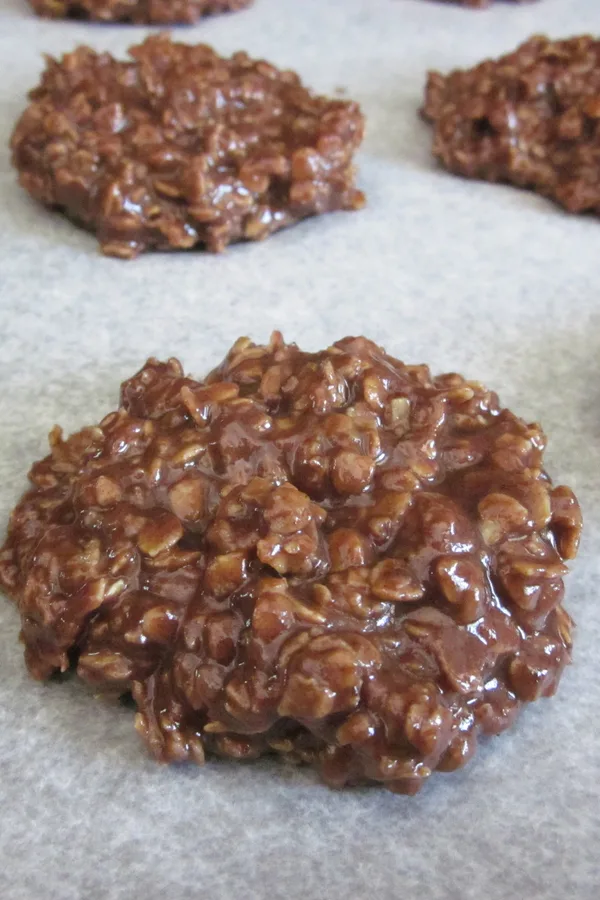 Enjoy! Mary

To receive our 3 Recipe Articles in your inbox each week, sign up for our free email list located in the middle of each recipe or email me at contact@makeyourmeals.com. You can also follow us on Facebook and Pinterest. This article may contain affiliate links where a small commission is paid if you purchase a product at no additional cost to you.
Yield: 2 dozen
Chocolate Peanut Butter No Bake Cookies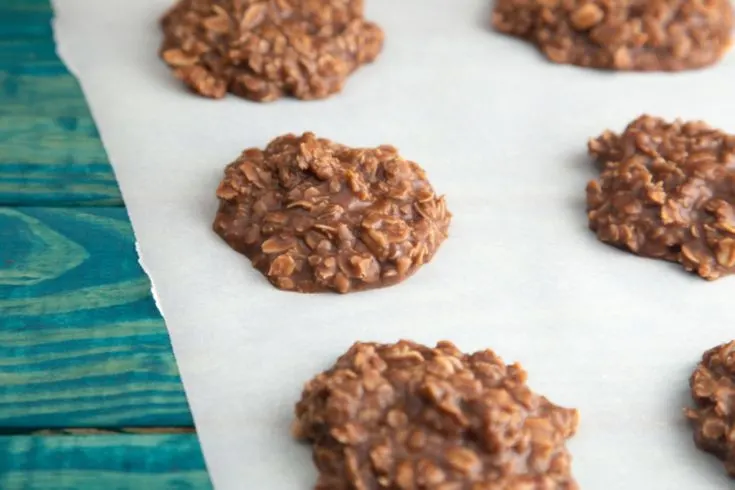 Classic no bake cookie recipe that is always a crowd pleaser.
Ingredients
1/2 cup butter
2 cups sugar
1/2 cup milk
4 tablespoons cocoa
1 cup creamy peanut butter
3 cups instant oats, (quick oats)
2 teaspoons pure vanilla extract
Instructions
Prepare two baking sheets by lining them with wax paper and set aside.
In a medium sauce pan, add butter, sugar, milk and cocoa. Place on medium heat and stir frequently.
While you wait for the mixture to begin to boil, measure out your peanut butter and oats, set aside.
Bring the mixture in the sauce pan to a rolling boil - once it is at a full boil - boil for exactly 1 minute in dry environments or 1 minute and 15 seconds in humid environments.
Remove from the heat immediately.
Stir in the peanut butter. Then stir in the oats.
Finally, add in the vanilla and stir.
Drop by tablespoons onto baking sheets lined with wax paper.
Let cool for 30 minutes or until set.
Notes
Recipe provided by Make Your Meals
Nutrition Information:
Yield:
2
Serving Size:
1 grams
Amount Per Serving:
Unsaturated Fat:

0g