When we are looking for a quick breakfast or snack on the go, we always turn to our Homemade Chewy Granola Bars recipe.
They are absolutely delicious and require no special ingredients.
Many homemade granola bars recipes include protein powder in their list of ingredients. For me, I didn't want to buy a large container of protein powder in fear that I wouldn't like the taste of it.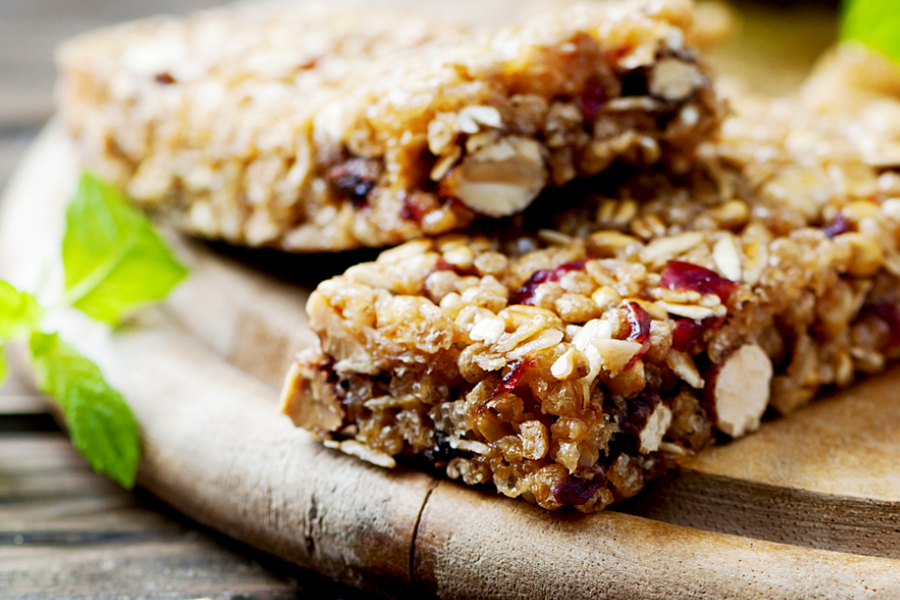 Plus, there are so many different types of protein powders on the market, that I was fearful of buying a type that wasn't good for me.
So instead, I skipped the powder and made my own homemade, chewy granola bars with just 6 simple ingredients.
Homemade Chewy Granola Bars
So how do you make granola bars? The answer is simple!
Start with a base of quick cooking oats. It is important to avoid old fashioned or steel cut oats for this granola bars recipe.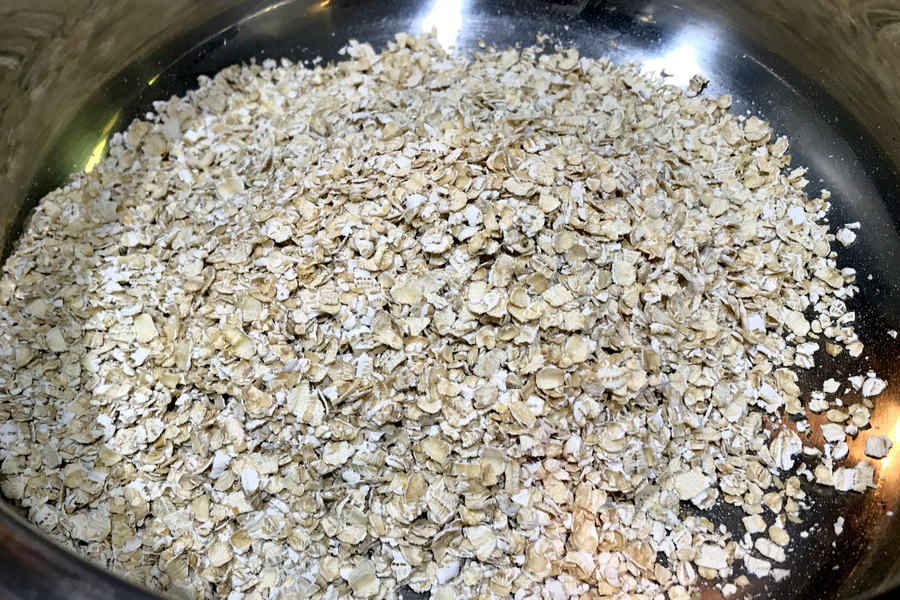 Quick cooking oats are precooked, dried, rolled and pressed, creating thin flakes. They are easier to digest in their raw state than the other varieties.
Next add in your nut butter. To keep it healthy, it is best to use fresh ground nut butters to avoid added sugars. However, if you don't mind the sugars, jarred peanut butter can also be used.
Then add in your other ingredients. You can choose to use sliced nuts, dried fruit, mini dark chocolate chips and for a little natural sweetness, honey.
One helpful hint…Instead of buying jars or bags of sliced nuts and dried fruits, head to your grocery store and buy them in the bulk aisle.
This way you only purchase what you are going to use. It is a fantastic way to purchase the ingredients and plus, you can mix it up the next time you want to make chewy granola bars!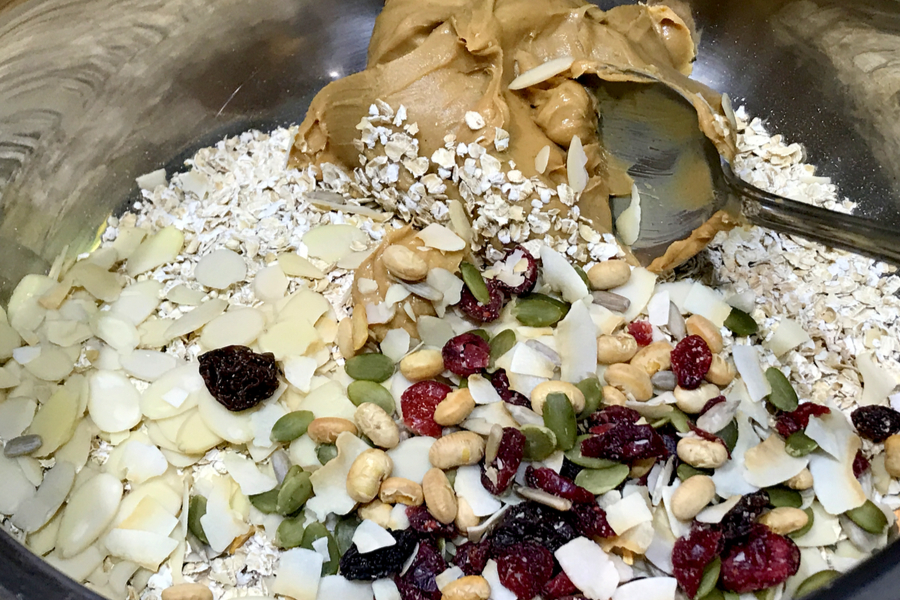 Forming The Bars
Once all of your ingredients are mixed, it is time to form the bars.
There are two ways to accomplish this. First, you can put parchment paper inside a container and press the mixture in the pan.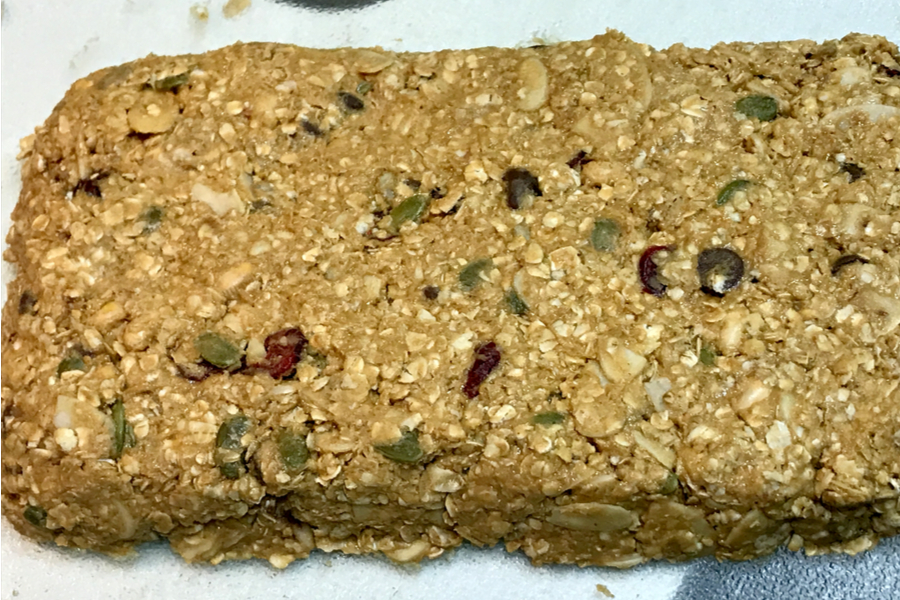 Second, you can skip the parchment paper and free form a rectangle on a glass or plastic cutting board.
Either way works fine. Then place the mixture in the freezer for about an hour.
Then all that is left to do is to cut the bars into strips. First cut the rectangle in half.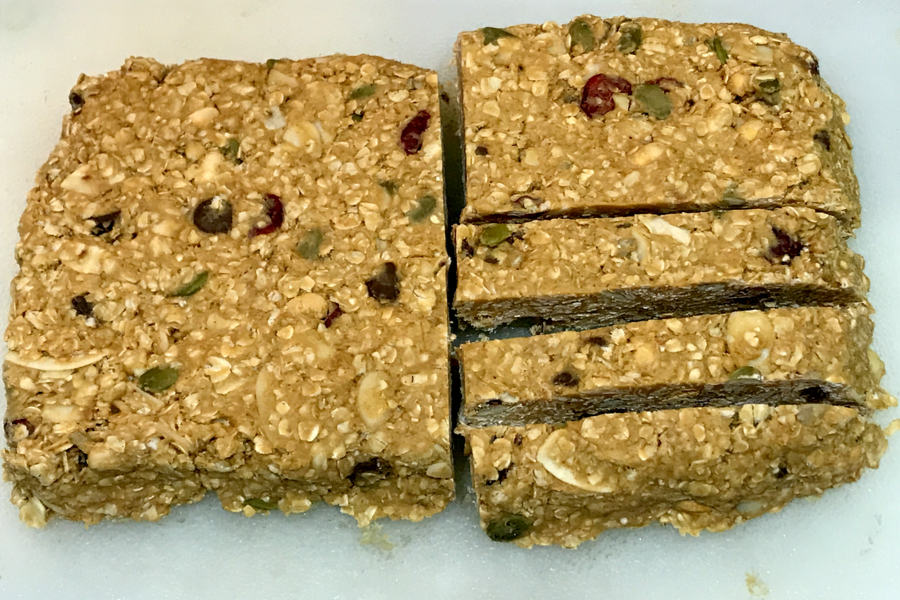 Then cut each half into 6 even strips. This way you end up with 12 homemade chewy granola bars.
Place the granola bars in a sealed container and store in the refrigerator!
If you like this no-bake recipe check out our No-Bake Quinoa Bites. Another great and healthy snack option!
Yield: 12
Homemade Granola Bar Recipe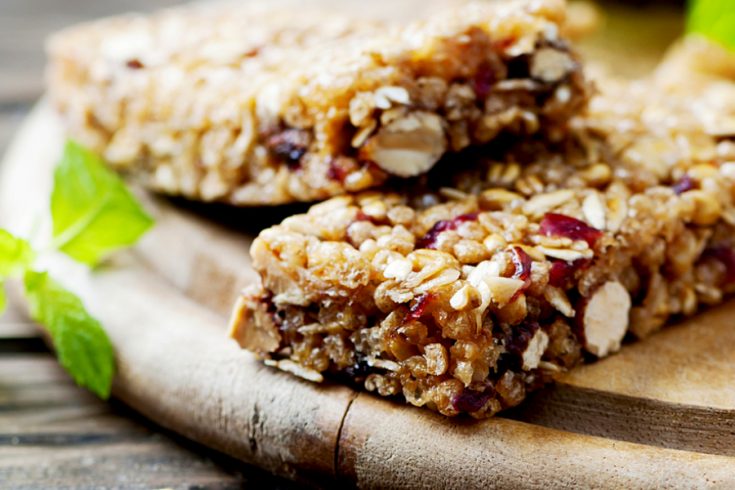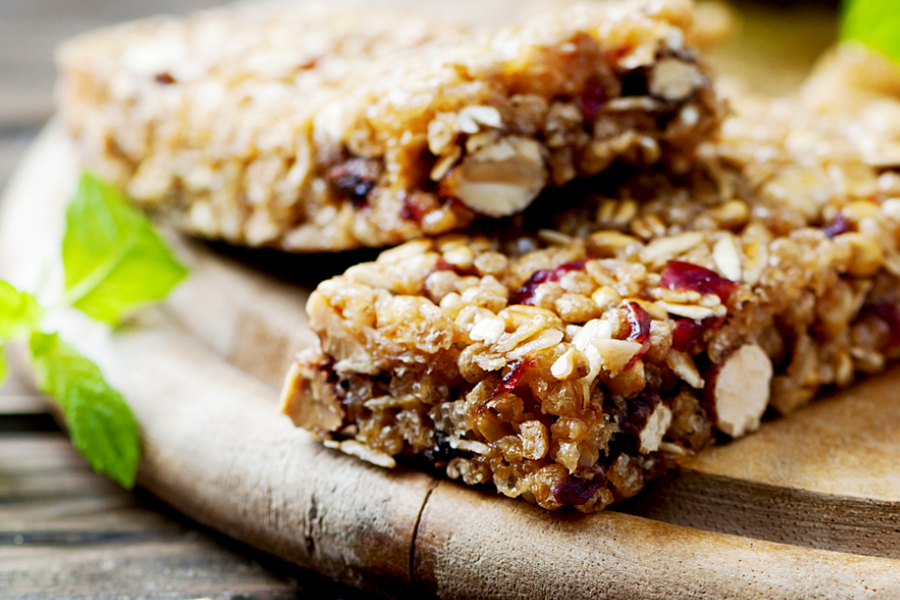 Healthy and delicious homemade granola bars made with just 6 simple ingredients and no protein powder.
Ingredients
2 cups quick cooking oats
1 cup peanut butter or almond butter
1/2 cup sliced almonds
1/4 cup dried cranberries
1/2 cup mini chocolate chips
1/4 cup honey
Instructions
In a large bowl, add the oats, peanut butter, almonds, dried cranberries, chocolate chips and honey.
Stir until well combined.
Line a 8×8 pan with parchment paper, allowing the paper to fall over the edges. Firmly Press the oat mixture into the pan.
Or firmly form the granola mixture in a rectangular form on a plastic or glass cutting board.
Place in the freezer for 45 minutes to 1 hour, or until firm.
Remove paper from pan and then cut the granola in half. Then cut each half into 6 rectangles.
Wrap bars individually with parchment paper or plastic wrap and store in the refrigerator or freezer.
Notes
Recipe provided by Make Your Meals
Nutrition Information:
Yield:
12
Serving Size:
1 grams
Amount Per Serving:
Unsaturated Fat:

0g