This No Bake Lemon Cheesecake is the perfect dessert to serve for just about any occasion. But especially during the Spring and Summer months.
In fact, this recipe is one that my family requests as part of our Easter menu every year. And with just 4 ingredients, I am more than happy to make it over and over again.
A light and creamy cheesecake that has the perfect amount of lemon flavor to compliment any meal.
And with just a few simple ingredients and a store bought graham cracker crust you will have the cheesecake prepared in less than 10 minutes.
However, you will have to wait to eat it until it is nice and chilled. But believe me, it is well worth the wait!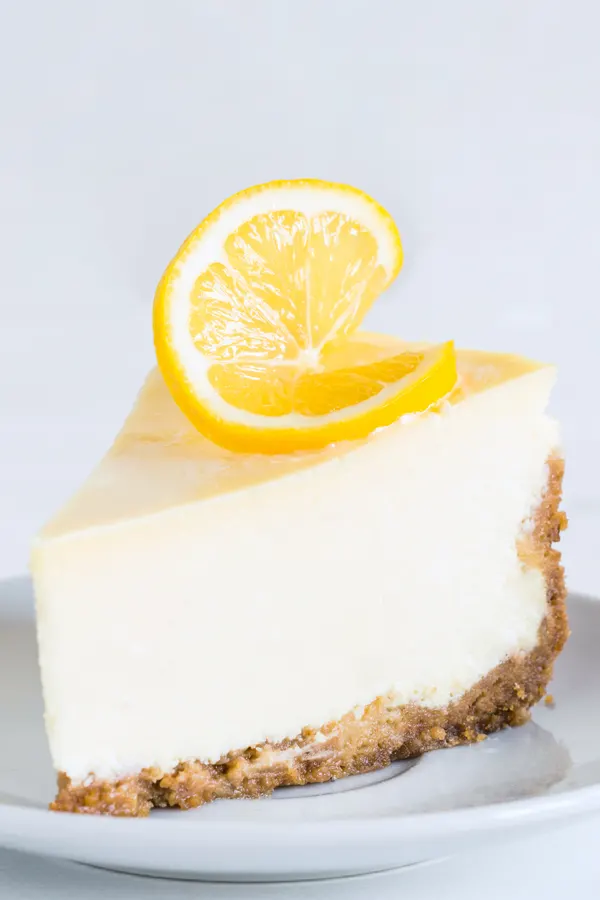 Easy No Bake Lemon Cheesecake
Ingredients
Cream cheese – This recipe calls for 2 blocks of cream cheese. I recommend the original or low-fat cream cheese bars. Although I do not recommend the fat free version as it will make the cheesecake too watery. And be sure that the cream cheese is at room temperature before you begin this recipe!
Sweetened condensed milk – Any brand will work just fine. You can find cans of sweetened condensed milk in the baking aisle of your local grocery store. They are easy to spot as the cans are typically shorter than other canned goods. Be sure not to accidentally pick up evaporated milk as they two products are not interchangeable.
Fresh squeezed lemon juice – You can't beat the taste of fresh squeezed lemon juice. And because you are going to need some lemon zest anyway, there is no need to reach for the bottled lemon juice. Although all lemons are different, as a general guideline, 1 lemon produces 2-3 tablespoons of juice.
Lemon Zest – This may sound silly, but be sure to zest the lemon before cutting and juicing it. It is very difficult to remove the outer surface after it has been cut and squeezed. And because this dessert is delicate, be sure to dice the zest in small pieces so you don't get a big long piece of zest as you eat your no bake lemon cheesecake.
Graham cracker crust – Because this is a quick and easy dessert recipe, we opted to use a store-bought Graham Cracker Crust. By all means, you can make your own graham cracker crust if you prefer. But there are days that a pre-made crust will save you a ton of time and headaches.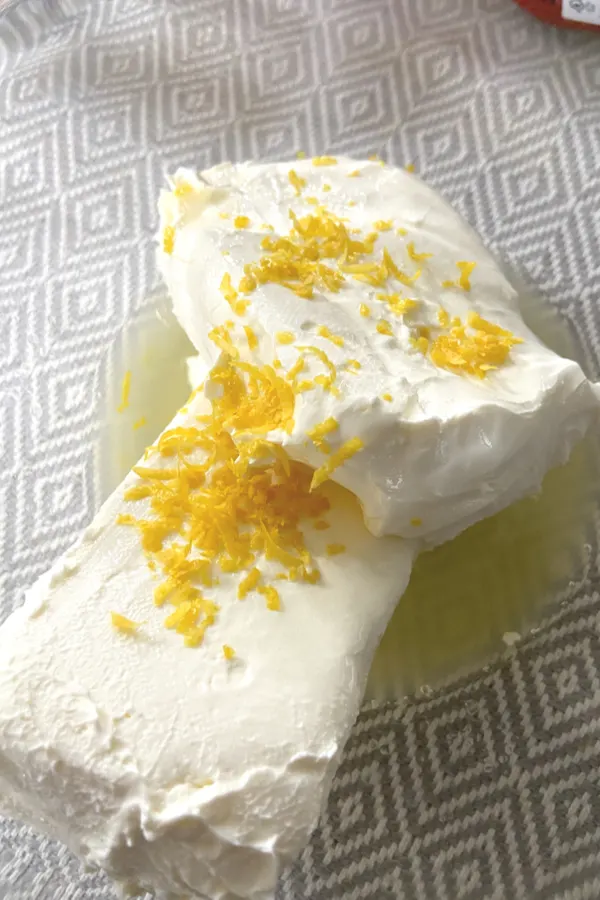 Equipment Required
Hand or Stand Mixer & Mixing Bowl – As much as I love my stand mixer, I prefer to use my hand mixer for this no bake lemon cheesecake recipe. It comes together in such a short amount of time and my Kitchen Aid hand mixer is much easier to clean.
Lemon Zester – You can use just about any lemon zester that you have. But we find it easiest to use the lemon zester/channel knife combo. Use the small holes on top to get small strands of lemon zest without the bitter white pith!
Lemon Juicer – If you don't have a lemon squeezer or juicer, place the cut lemon between a pair of kitchen tongs over a large bowl. Squeeze the tongs and the juice of the lemon will fall into the bowl. Strain and measure to use in the recipe. Store any leftover juice in an ice cube tray in 1 teaspoon increments.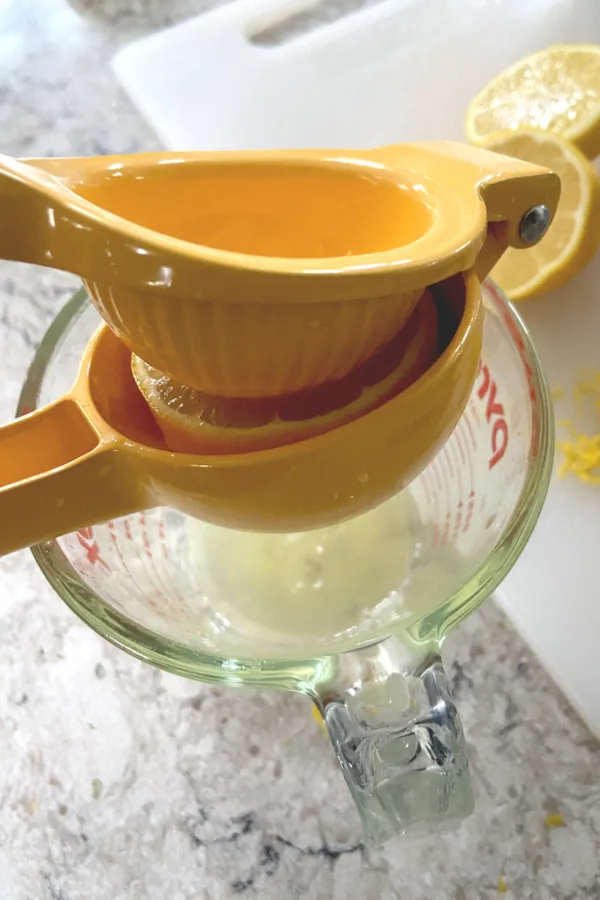 Silicone spatula – I absolutely love flexible silicone spatulas. They make it a breeze to get all of the no bake lemon cheesecake filling out of the bottom and off the sides of the bowl. In addition, there is less clean up required!
Knife and Cutting Board – This goes without saying. You will need a knife to cut the lemon in half and to dice the lemon zest into smaller pieces.
Instructions
In a large mixing bowl add the room temperature cream cheese, sweetened condensed milk, lemon juice and 2/3rds of the lemon zest.
Start on low speed until the mixture begins to thicken. Then increase the speed gradually until the mixture becomes nice and smooth.
Don't be alarmed when you see little clumps of cream cheese scattered throughout your filling as you are mixing. Just continue to mix it for a few more minutes until it becomes silky smooth.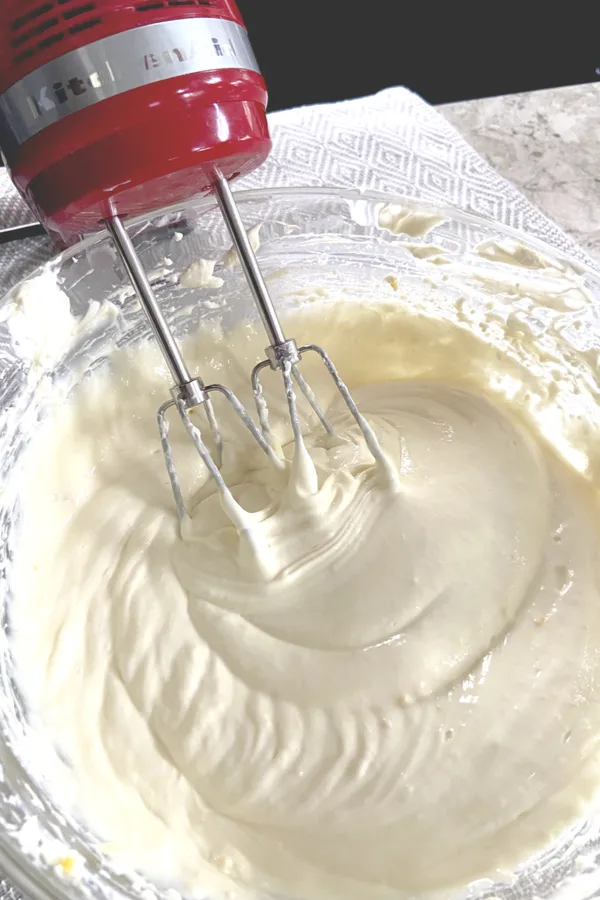 Now it is time to get the no bake lemon cheesecake filling into the crust. Slowly pour the mixture into a store-bought (or homemade) graham cracker crust and spread it out evenly.
Then use the remaining lemon zest to sprinkle on top. Refrigerate the cheesecake at least 3 hours before serving.
Continue to store in the refrigerator and serve chilled. Garnish each slice with a lemon slice or mint leaves for a beautiful presentation.
Enjoy!
Other Favorite No Bake Desserts
Yield: 8
Easy No Bake Lemon Cheesecake Recipe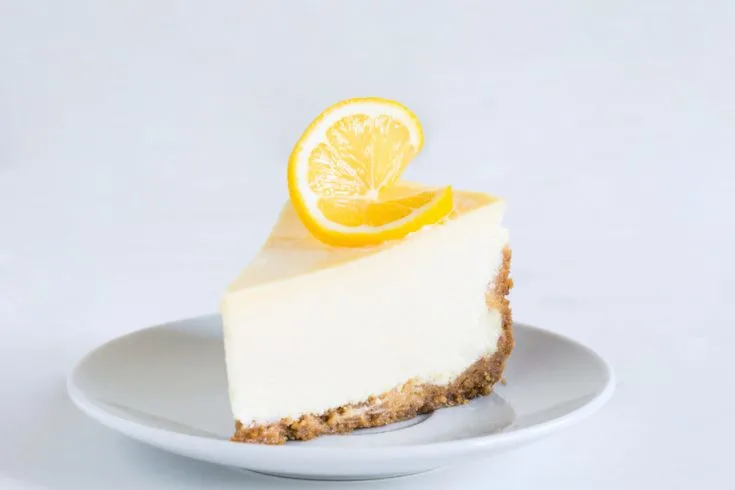 Creamy and delicious Lemon Cheesecake that requires just 4 basic ingredients and no baking! A light and refreshing dessert recipe perfect for Easter or any Spring gathering.
Total Time
3 hours
10 minutes
Ingredients
16 ounces cream cheese, room temperature
14 ounces sweetened condensed milk
1/3 cup fresh squeezed lemon juice
zest of 1 lemon
graham cracker crust 10-inch, store bought
Instructions
In a large mixing bowl add room temperature cream cheese, sweetened condensed milk, lemon juice and 2/3 of the lemon zest and beat until smooth and creamy, starting slow and then increase to high speed.

Pour mixture into a store-bought graham cracker crust and spread it out evenly.
Sprinkle remaining lemon zest on top, and refrigerate at least 3 hours before serving.
Store in the refrigerator and serve chilled.
Notes
Topping Option: If desired make a lemon curd and pour on top of the no bake lemon cheesecake before refrigerating.
Garnish Options: When serving, top each slice with mint leaves or a slice of a lemon.
Recipe provided by Make Your Meals
Nutrition Information:
Yield:
8
Serving Size:
1
Amount Per Serving:
Calories:

533
Total Fat:

31g
Saturated Fat:

16g
Trans Fat:

0g
Unsaturated Fat:

12g
Cholesterol:

80mg
Sodium:

371mg
Carbohydrates:

56g
Fiber:

1g
Sugar:

43g
Protein:

10g
Nutritional Information is to be used as a general guideline only . Nutritional calculations will vary from the types and brands of the products used.