If you love Sweet Tea, you are going to love this Instant Pot Sweet Tea Recipe.
Last year I kept seeing recipe posts about how others were making Iced Tea in their pressure cookers.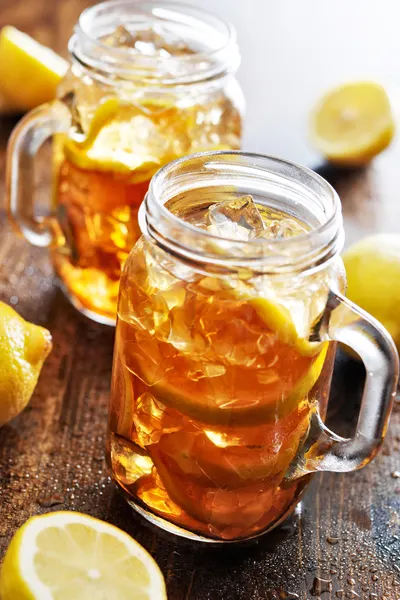 I never really paid much attention, as unlike many people, I am not a fan of traditional Iced Tea. However, growing up, I can remember my mom making Sun Tea on many occasions.
It all started early in the morning. She would fill a large container full of water and tea bags. She then set it out in the sun and let the magic happen. By the end of the day an entire pitcher of tea was 'brewed' without heating up the kitchen.
And every time she would pour a glass for one of our guests, she always offered me a drink. Occasionally I would take a sip which would reconfirm my strong dislike for traditional iced tea.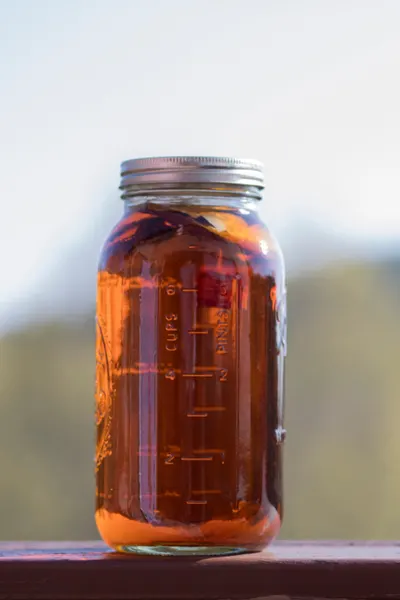 But then I had a taste of true Southern Sweet Tea. My preconceived idea that all tea was 'bad' quickly changed! However, I knew it was the sugar that I was in love with, and not the tea.
And now that our adult children have learned to love Sweet Tea as well, I knew that I had to try to make it in the Instant Pot.
Instant Pot Sweet Tea Recipe
So you may ask yourself, why you should make iced tea in the Instant Pot?Well, I wondered the same thing. However, when I began to research the difference between tea made on the stove versus in a pressure cooker, the answer was quite obvious.
In order to make the best Sweet Tea, you have to steep your tea bags in very hot water, not boiling water.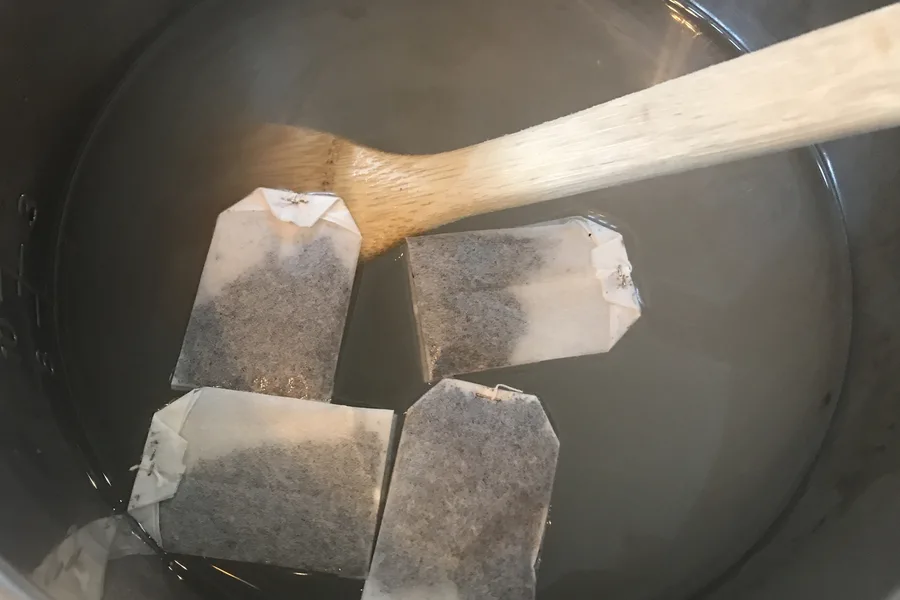 And the Instant Pot provides the perfect environment for making tea. That is of course, if you let the pot Natural Pressure Release once the cook time is up.
Some people have tried to make Instant Pot Sweet Tea by quick releasing the pressure once the cook time expires. Don't do this!!! Once you release the pressure, the water inside will still be so hot that it will actually begin to boil.
On the contrary, when you leave the pot to naturally decrease in temperature and pressure, the tea bags continue to steep without causing the tea to become bitter.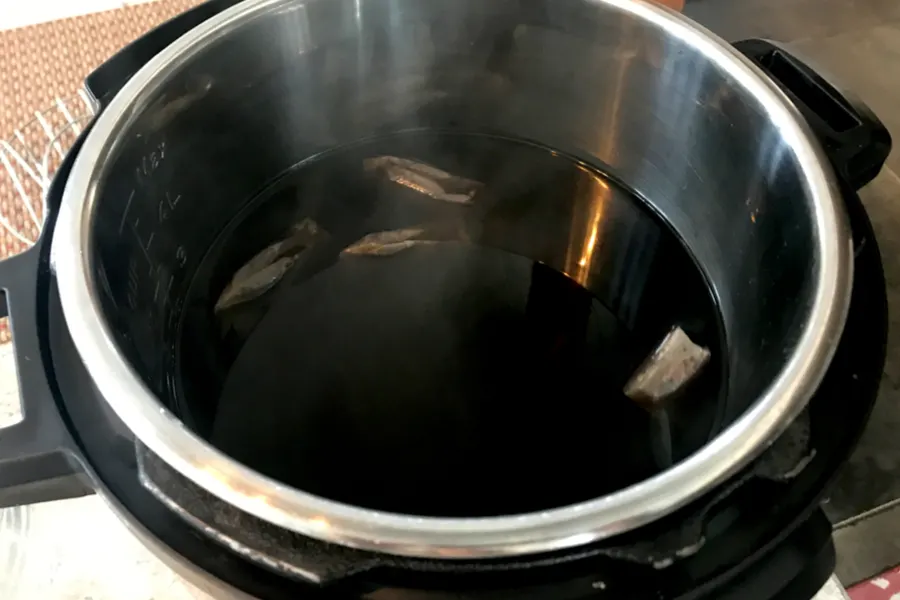 How Sweet?
Those who are avid Sweet Tea drinkers know that every glass of sweet tea tastes a little bit different. Depending on where you purchase or who makes it, the sweet tea can range from super sweet to mildly sweet.
The beauty of this recipe is that you can adjust the amount of sweetness that you prefer by increasing or decreasing the amount of sugar that you add to the recipe.
We find that the below amount is a good baseline for most people. After you make your first batch of Instant Pot Sweet Tea you will know if any adjustments are required based on your personal preference.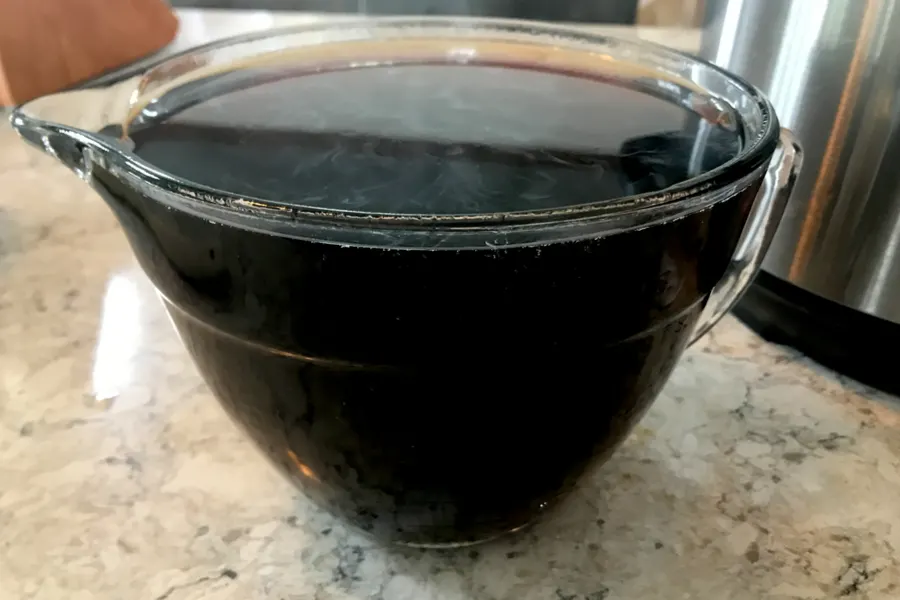 And if you are wondering what to serve with your tea, well think picnic recipes!

To receive our 3 Recipe Articles in your inbox each week, sign up for our free email list located in the middle of each recipe or email me at contact@makeyourmeals.com. You can also follow us on Facebook and Pinterest. This article may contain affiliate links where a small commission is paid if you purchase a product at no additional cost to you.
Instant Pot Sweet Tea Recipe
Sweet tea brewed to perfection in your pressure cooker and sweetened for that old fashioned southern taste.
Ingredients
4 Individual Serving Size Tea Bags
8 Cups of water
3/4 cups granulated sugar
Lemon slices, for garnish (optional)
Instructions
Pour water into the liner of your Instant Pot.
Remove the string and tag off each tea bag and place just the tea bag in the pot.
Add sugar and lock the lid in place. Move valve to the SEALING position and pressure cook/manual on HIGH pressure for 4 minutes.
Once the cooking time expires, allow the pot to Natural Pressure Release until the pin drops. Remove the lid and remove the tea bags.
Let mixture cool completely.
Refrigerate and serve over ice when desired, garnishing with lemon slices as desired.
Notes
Adjust the amount of sugar based on your own personal preference Recipe provided by Make Your Meals
Nutrition Information:
Serving Size:
1 grams
Amount Per Serving:
Unsaturated Fat:

0g