When anyone asks me for an easy, but delicious recipe, the first thing that comes to my mind is this Slow Cooker Barbecue Chicken recipe.
It takes just a few minutes to prepare. And because it is cooked in the slow cooker, it is ready to eat when you are.
But the best part of this recipe is that it can be served in a variety of ways. Which in turn, makes the entire family happy.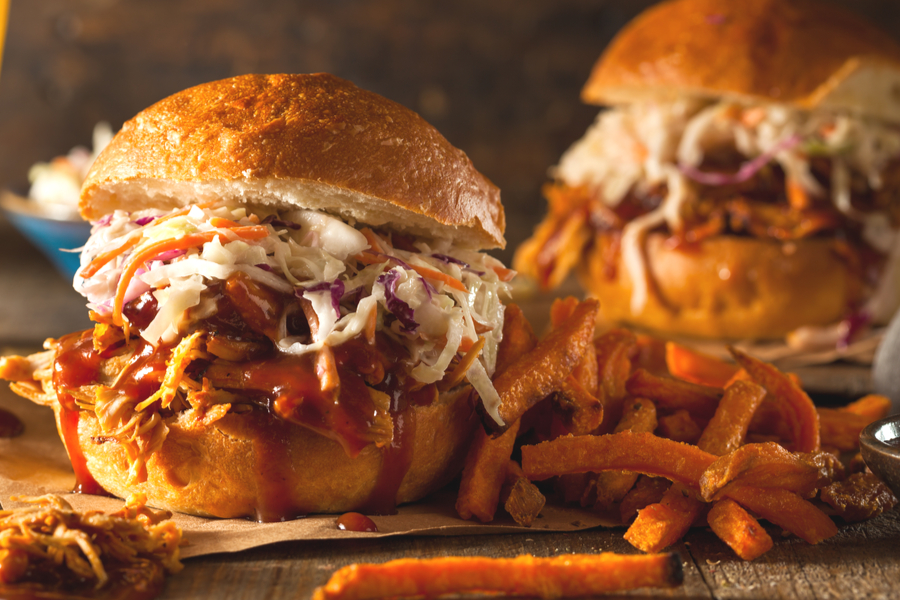 It can be served as the main dish with an entire chicken breast. Or you can shred the meat and serve it on a sandwich, in a wrap, or over rice.
Not to mention, this Slow Cooker Barbecue Chicken freezes well too!
How to Make Slow Cooker Barbecue Chicken
When you think about barbecue chicken, you may think about chicken slathered in a store-bought barbecue sauce.
Although that cooking method works, we have expanded our recipe to include a few more ingredients and a ton more flavor!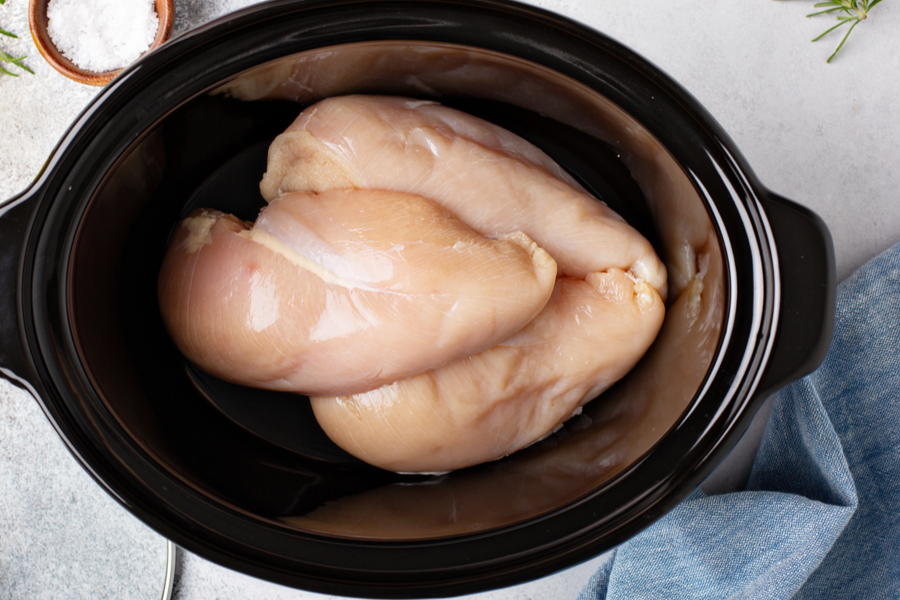 But first, we start with boneless, skinless chicken breasts. Because this is a slow cooker recipe, you can use any size chicken breasts that you purchase. There is no need to cut them into thin strips.
Next, spray the liner of your slow cooker or use a slow cooker bag for easy clean up. Now place the chicken breasts inside your slow cooker.
Now it is time to make the barbecue sauce for your chicken. You can use either homemade barbecue sauce or store-bought. The choice is up to you.
In order to jazz up the flavor, mix in some Italian Dressing and Worcestershire sauce. This will not only give that sauce a little extra tang, it will also help break down the fibers in the chicken making it extra tender.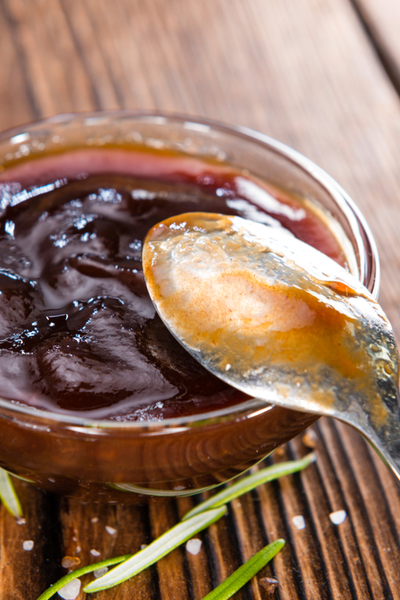 Because we typically use homemade barbecue sauce, we also add in a little extra brown sugar for sweetness. However, this is optional as many store-bought sauces are loaded with sugar.
I would suggest tasting the barbecue sauce and adding additional sugar as desired.
Once the sauce is mixed together, pour it over the chicken breasts. Spread the barbecue sauce all over the chicken and turn the slow cooker on.
The chicken is cooked when the internal temperature reaches 165°F.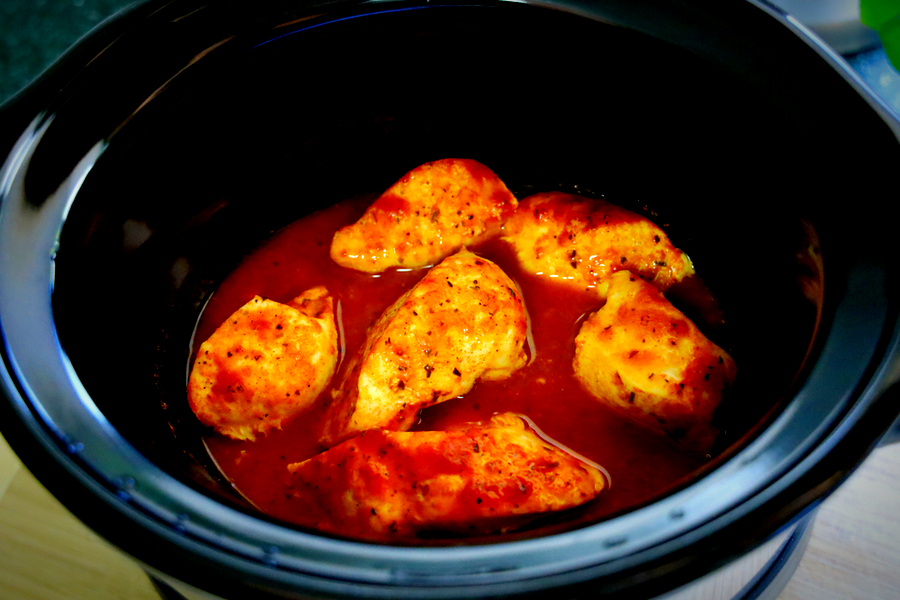 Serving Suggestions
Now you can decide how you want to serve your slow cooker barbecue chicken.
You can use a spatula and serve as whole chicken breasts for a delicious tasting main dish.
Or you can remove the chicken and shred it with two forks or use a hand mixer to shred it right in the slow cooker.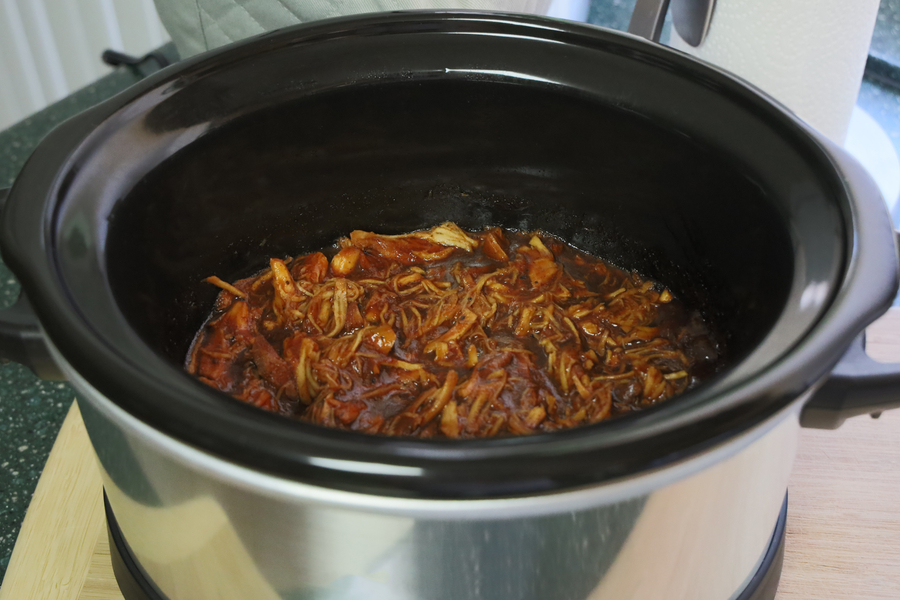 If you do shred the meat, place the it back in the slow cooker for 10-15 minutes so that it can absorb the barbecue sauce.
Then remove the barbecue chicken and serve on buns, in wraps, or over rice.
Refrigerate or freeze any leftovers for an easy meal whenever you need one!
Are you looking for more slow cooker recipes? Check out our Slow Cooker Recipe page for further inspiration.
To receive our 3 Recipe Articles in your inbox each week, sign up for our free email list located on the side and bottom of each recipe. You can also follow us on Facebook and Pinterest. This article may contain affiliate links where a small commission is paid if you purchase a product at no additional cost to you.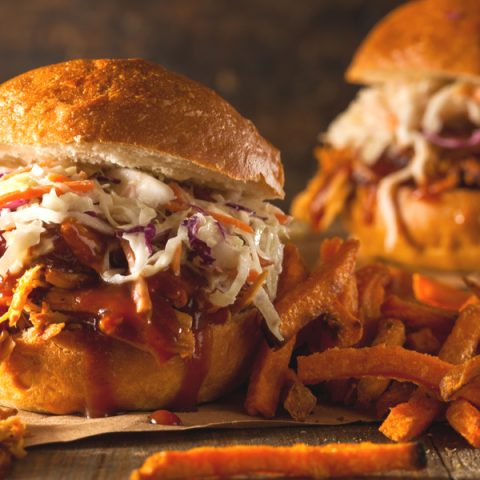 Slow Cooker Barbecue Chicken Recipe
The best and easiest way to make shredded barbecue chicken. Great to serve on buns, over rice, in wraps, or as a stand alone main dish.
Ingredients
2 lbs boneless skinless chicken breasts
1 cup BBQ sauce
1/4 cup Italian dressing
1/4 cup brown sugar
1 TBSP Worcestershire sauce
Instructions
Spray the liner of your slow cooker with non-stick spray and add the chicken.
In a mixing bowl combine BBQ sauce, Italian dressing, brown sugar and Worcestershire sauce. Stir until well combined.
Pour over chicken, cover and cook on HIGH for 3-4 hours or low for 7-8 hours.
Once the cook time is up, you can serve the breast whole, or shred with 2 forks. *If shredding, place the shredded meat back in the slow cooker for 10-15 minutes before serving to soak up the sauce.
Notes
Serve immediately or let cool and refrigerate or freeze in an air-tight container.
Recipe provided by Make Your Meals
Nutrition Information:
Serving Size:

1 grams
Amount Per Serving:
Unsaturated Fat:

0g