Classic Sausage Rigatoni made easy by cooking it in the Instant Pot. The perfect family friendly, comfort meal!
You are going to absolutely love this recipe! Not only is it easy to make, but it is a crowd pleaser. Even the pickiest eaters will ask for seconds.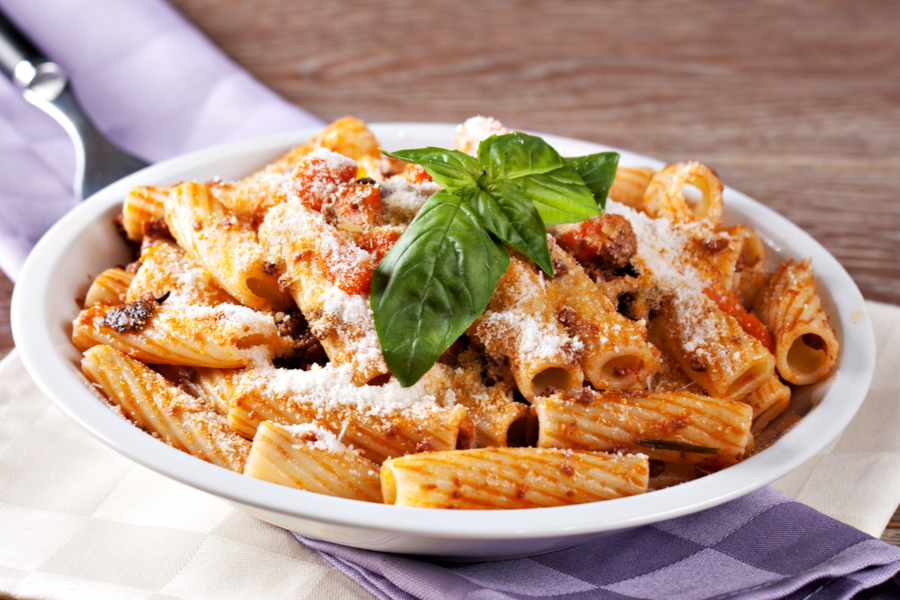 When I first received my 6 quart Instant Pot Duo, I was super excited and wanted to make Spaghetti.
That was until I began searching for recipes and read the horror stories on how it turned out. Either the dreaded BURN noticed appeared during the cooking process, or the noodles were clumped and stuck together.
So I decided to stick to traditional cooking methods for spaghetti and made Chicken Tortilla Soup instead!
After months of successful recipes, I decided to give Instant Pot Spaghetti a try. I was very nervous, as my husband is Italian. And that meant that no mediocre spaghetti would do.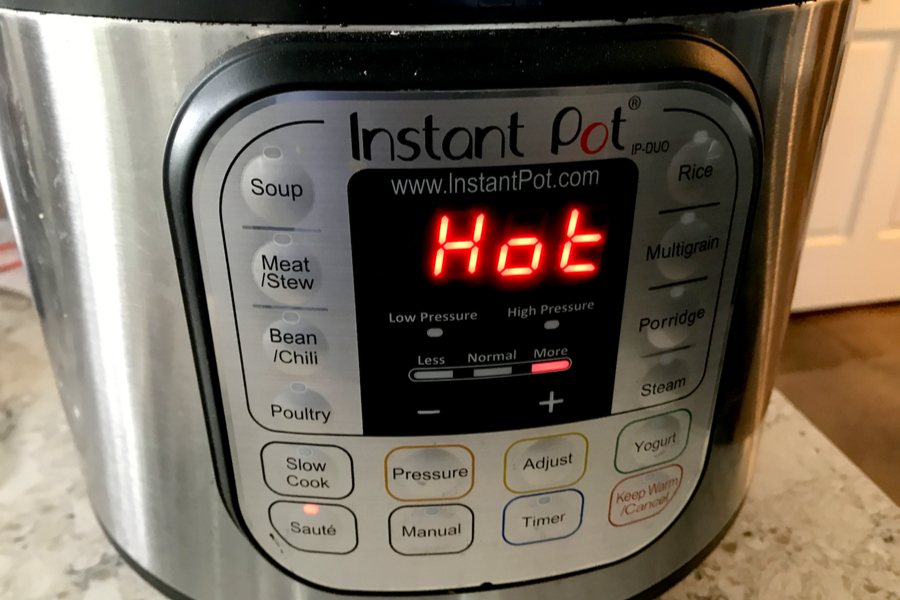 Therefore, I ended up combining a variety of recipes and the results were spectacular!
Since that time, I have successfully made other pasta recipes without a single issue! Including these fabulous recipes:
And this week, when I found an extra pack of Sweet Italian sausage links in my freezer, I knew that I could put them to good use and make Sausage Rigatoni in my Instant Pot!
Instant Pot Sausage Rigatoni
The best part of all is that this recipe takes little time to prepare and can feed an entire family.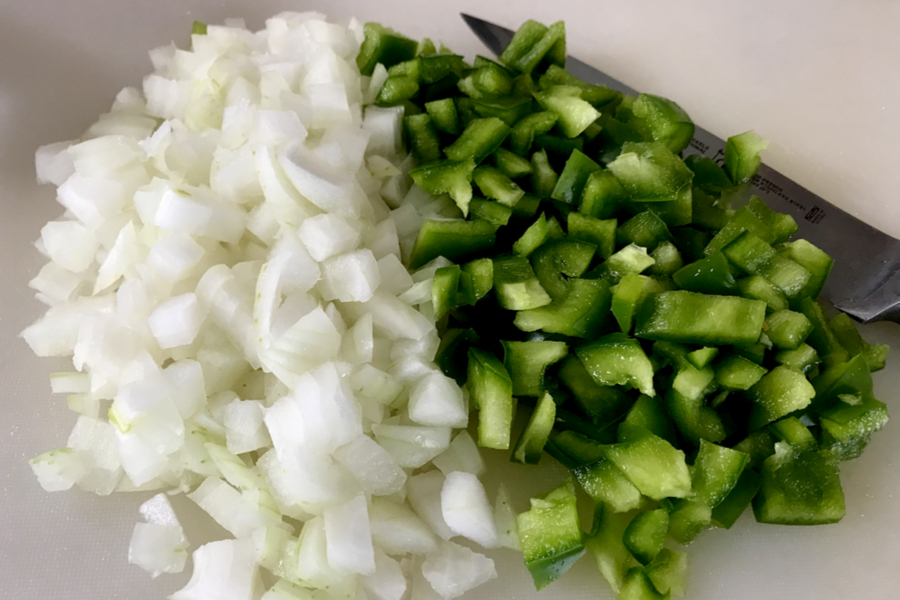 Start by chopping up one green bell pepper and one medium onion. Yes, you can use a sweet bell pepper and a sweet onion if you prefer. In fact, use whatever your family prefers or whatever you have on hand.
Next, pour the oil in the liner of the Instant Pot and press the SAUTE button.
Once the display reads HOT, add in the pepper and onion and saute for approximately 5 minutes.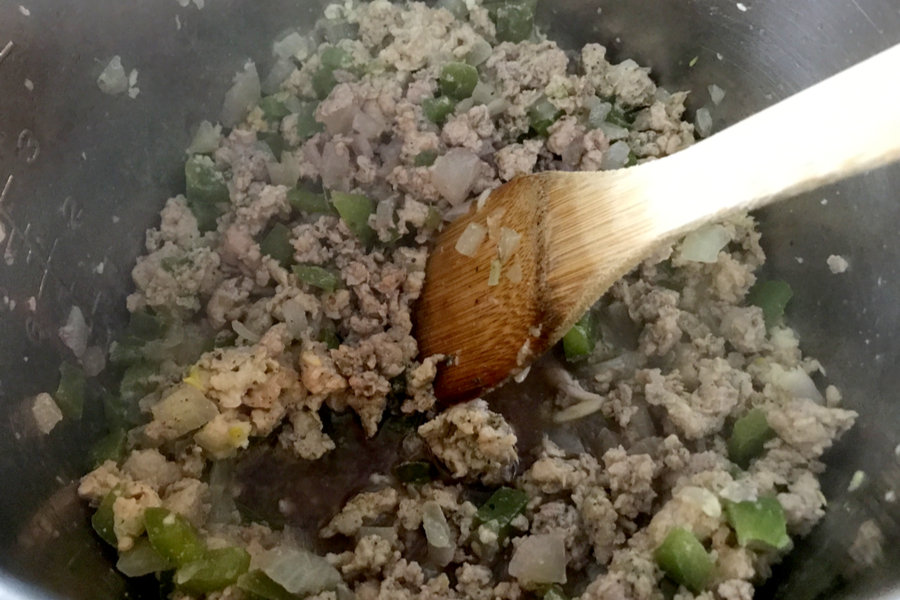 Then add the ground sausage and seasonings and cook until it is no longer pink. *As a side note, I used Sweet Italian Sausage Links and removed the meat from the casing. Feel free to use Hot Italian Sausage, Chicken or Turkey sausage as a substitution as well.
Once the sausage is cooked, add the garlic and red wine. No, don't have to use red wine, but it adds so much flavor to the dish!
Stir the Noodles, Not The Pasta Sauce
Now it is time to add the pasta noodles and stock/water. Unlike many pasta recipes that are made in the Instant Pot, it is okay to stir the noodles.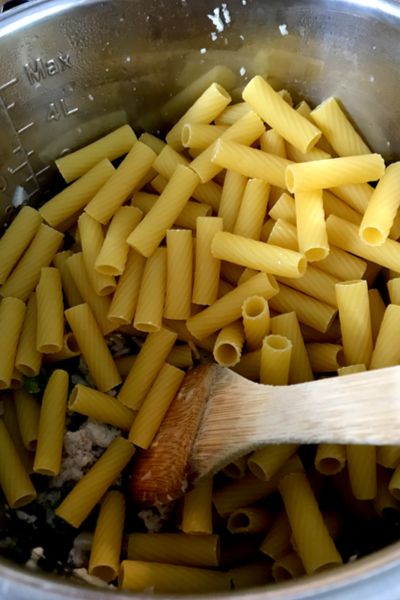 However, once you add the tomato paste and pasta sauce, DO NOT STIR. You want the tomato products on top of the Rigatoni Noodles so that the Instant Pot doesn't give you the BURN notice.
Now it is time to get cooking! Pressure cook for 4 minutes and quick release the pressure when the cook time expires.
Just as a reminder – additional time will be required for the pot to come to pressure. It took an additional 10 minutes for our 6 quart Instant Pot to come to pressure.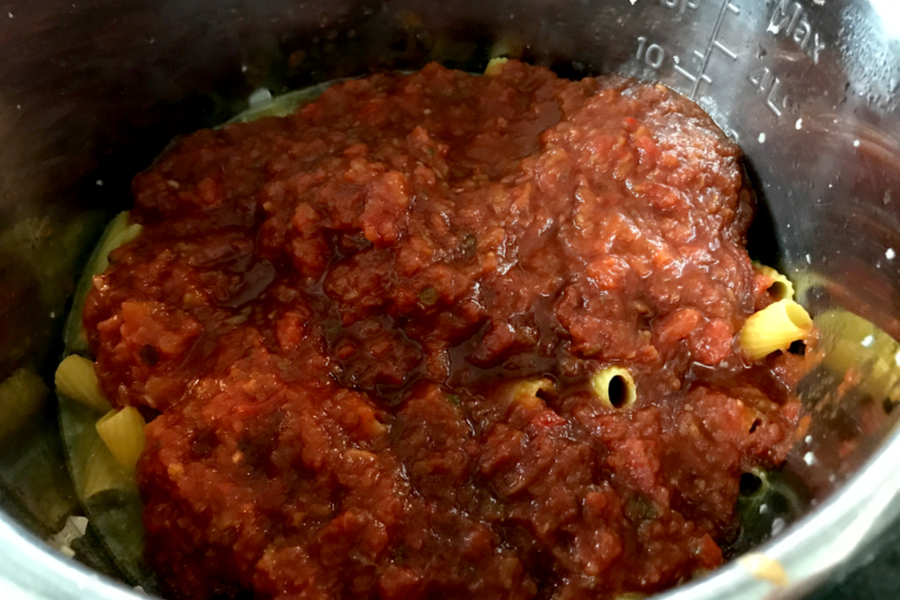 Once the pin drops, open the lid and stir. If the mixture seems too thin, don't worry. The mixture will thicken as it stands.
If it is still too thin, stir in some grated Parmesan cheese and it will thicken even more.
Scoop the Sausage Ritatoni out of the Instant Pot and serve immediately. Garnish with fresh grated Parmesan cheese and fresh basil strips.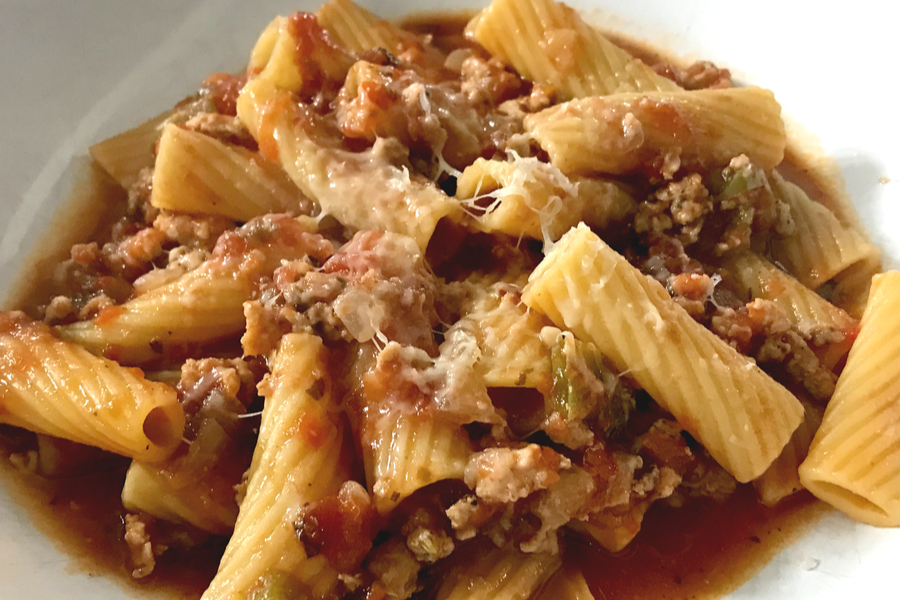 Instant Pot Rigatoni and Sausage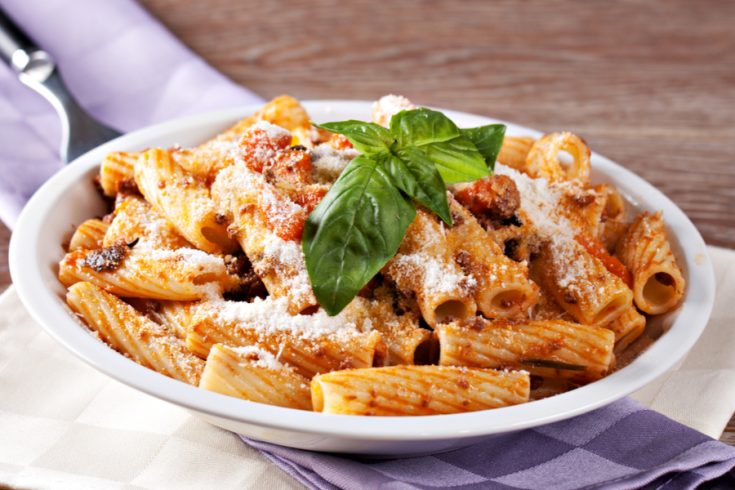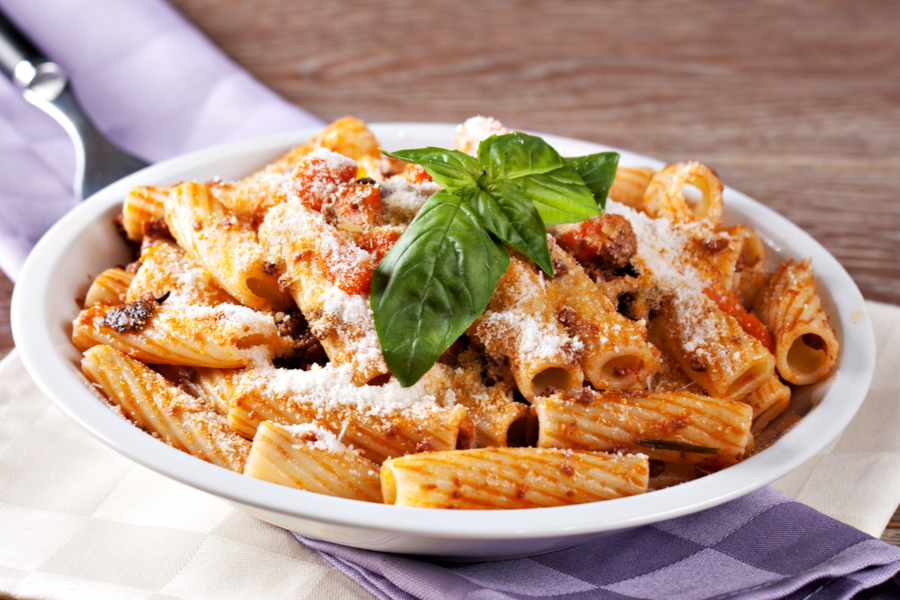 Classic Rigatoni and Sausage made easy by cooking it in the Instant Pot. The perfect family friendly or comfort meal!
Ingredients
2 tablespoons extra virgin olive oil
1 medium onion, chopped
1 medium bell pepper, chopped
1 pound ground Italian sausage
1/2 teaspoon ground black pepper
1/2 teaspoon salt
1/2 teaspoon dried oregano
1/2 teaspoon dried basil
4 cloves garlic, minced
2 tablespoons dry red wine, optional
1 pound rigatoni noodles
3 cups beef stock or water, *see note
1 tablespoon tomato paste
1 25 ounce jar pasta sauce
Garnish
2-3 dozen fresh basil leaves, cut into strips
Parmesan cheese, grated
Instructions
Add olive oil to pot and set the Instant Pot on Sauté. When the display reads HOT add in onion and pepper. Cook until the onions are translucent, 5-7 minutes.
Add in sausage and seasonings and cook the sausage until the pink is gone.
Add the garlic and red wine and saute for 1 minute.
Add pasta and water and stir. As you stir, scrap the bottom of the pot to remove any brown bits that may have stuck to the bottom of the pot.
Top with the tomato paste and pasta sauce and DO NOT STIR.
Lock the lid in place and move the valve to SEALING. Pressure Cook/Manual on HIGH for 4 minutes. Once the cook time expires, Quick Release the Pressure.
Stir and add salt and pepper as needed. Let stand for a few minutes to thicken.
Garnish with fresh basil and grated Parmesan cheese on top.
Notes
*If you have a thick jar of pasta sauce, add 1/2 cup more of the stock/water.
Recipe provided by Make Your Meals
Nutrition Information:
Serving Size:
1 grams
Amount Per Serving:
Unsaturated Fat:

0g