Instant Pot Baked Ziti is a quick and easy meal that is perfect to make any day of the week!
If you have never heard this classic Italian inspired dish, let me explain. Picture a 9×13 casserole dish filled with ziti noodles that are tossed and cooked in a meat and tomato based sauce. And to make it even better it is topped with melted and bubbly cheese.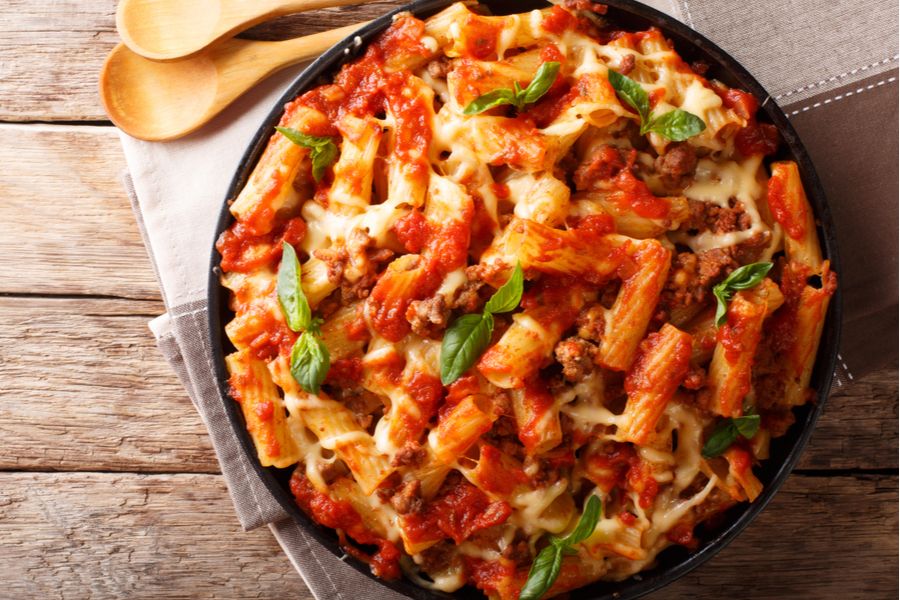 It is a very popular dish that is served as a family meal or taken to potlucks to share with family and friends. Not to mention, it is a great budget friendly meal as well.
With just a few common ingredients, that are commonly found in your pantry, dinner can be made without an extra trip to the grocery store.
And now Baked Ziti can be made in minutes by making it in the Instant Pot rather than in the oven. We used our 6 quart Instant Pot Duo for this recipe.
Instant Pot Baked Ziti Recipe
So how do you make this delicious dish? First, start by pressing the SAUTE button. Once the display monitor reads HOT, add the oil and the ground beef.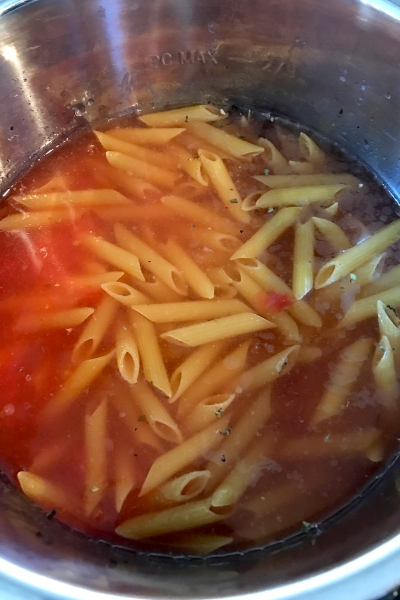 As you brown the beef, break down the bigger chunks using a wooden spatula.
Once the beef is half way cooked, add in the diced onion. Continue to saute until the meat is no longer pink. Then add in the garlic and seasonings and continue to saute for one additional minute. Press CANCEL.
Next, add the tomatoes, tomato sauce, tomato paste and pasta noodles to the pot and stir. If you can't find any Ziti noodles, you can use Penne instead.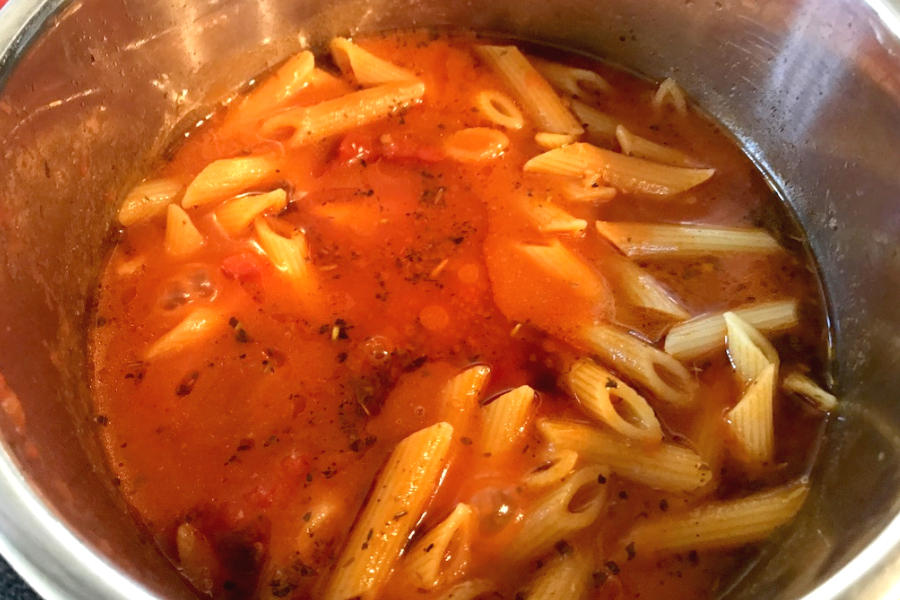 Unlike most tomato based recipes, it is okay to stir the tomatoes in with the other Baked Ziti ingredients prior to cooking them in the Instant Pot.
However, most recipes, including our Instant Pot Spaghetti recipe, this would cause the BURN notice to occur.
But that is not the case with this recipe. Just be sure to pour in enough water to cover the top of the pasta. This will take approximately 2-3 cups.
Cooking Instructions
Now it is time to let you Baked Ziti cook! Lock the lid in place and move the valve to the SEALING position. Pressure cook on HIGH pressure for 5 minutes.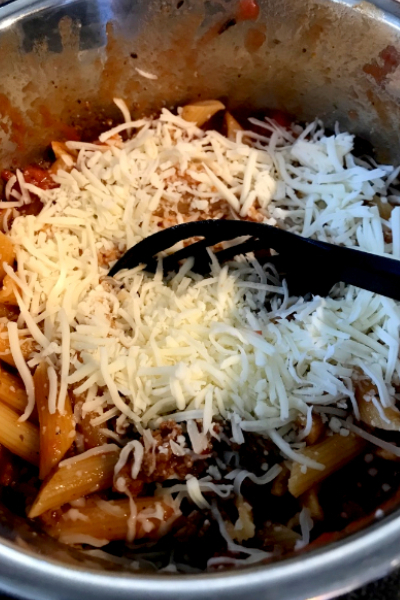 Like every Instant Pot Pressure Cooker recipe, it will take additional time for the pot to come to pressure. In fact, I would plan for about 10-15 minutes extra before the actual cook time will begin.
Once the cook time is up, slowly move the valve to the VENTING position and wait for the pin to drop.
Open the lid to the Instant Pot and stir the Baked Ziti. Then add the Mozzarella cheese and stir until melted.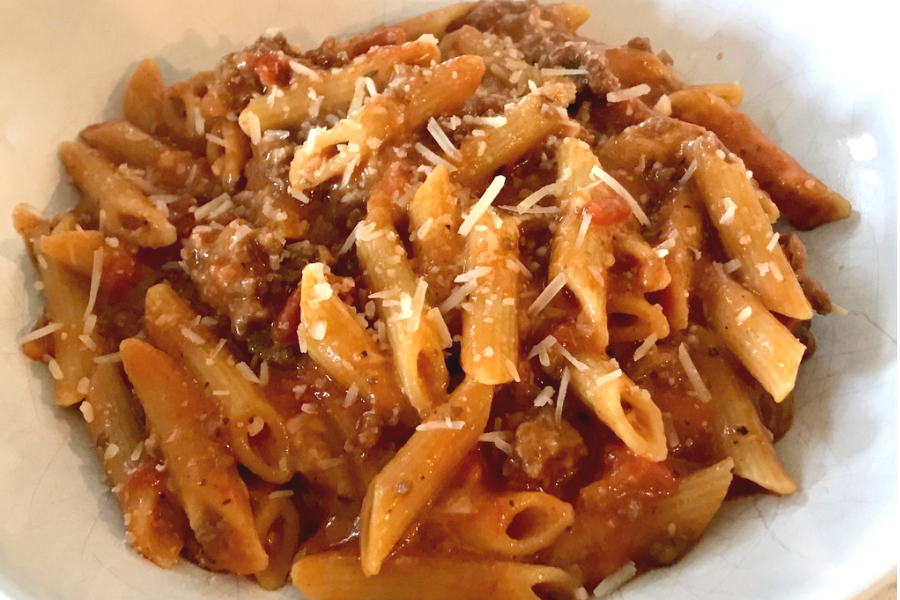 Serve immediately with a little Parmesan Cheese and/or green onions sprinkled on top.
Check out the printable recipe below and let me know what you think!
To receive our 3 Recipe Articles in your inbox each week, sign up for our free email list located on the side and bottom of each recipe. You can also follow us on Facebook, and Pinterest. This article may contain affiliate links where a small commission is paid if you purchase a product at no additional cost to you.
Instant Pot Baked Ziti Recipe – An Easy To Make Family Friendly Meal