There is nothing easier to make for breakfast than Air Fryer Cinnamon Rolls.
And yes, I am talking about the canned variety that you buy at the grocery store.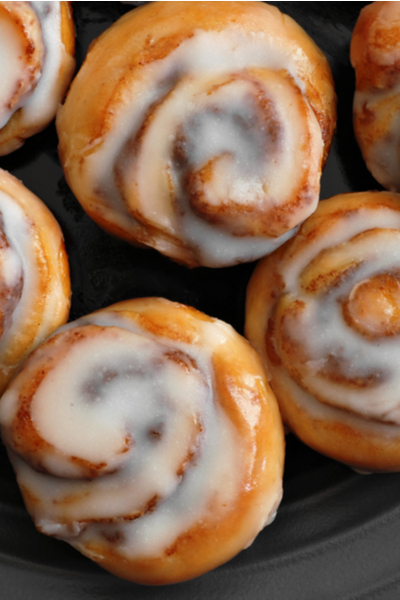 Simply pop them open and 'bake' them in the air fryer.
Why Make Air Fryer Cinnamon Rolls?
You may be wondering why you would make cinnamon rolls in the air fryer instead of using your oven.
And the answer is quite simple. It is faster to make them in the air fryer. And anytime that you can make cinnamon rolls faster, it is a good thing!
Some of our favorite other Air Fryer Recipes:
But seriously, it is faster than making them in the oven. Plus, on those hot summer days, you don't have to turn on your oven and heat up the house.
By the time that it takes to preheat your oven, your cinnamon rolls are almost completely baked in the air fryer.
Most ovens take about 10 minutes to pre-heat. Then it takes an additional 13-17 minutes to get them baked to a perfect golden brown color.
Therefore, making cinnamon rolls in the oven takes about 25 minutes overall.
However, when making them in the air fryer, you can go from refrigerator to plate in as little as 12 minutes!
Now that is what I am talking about!
Not Everything Is Perfect
But like almost all good things, there is one little downfall to making them in the air fryer.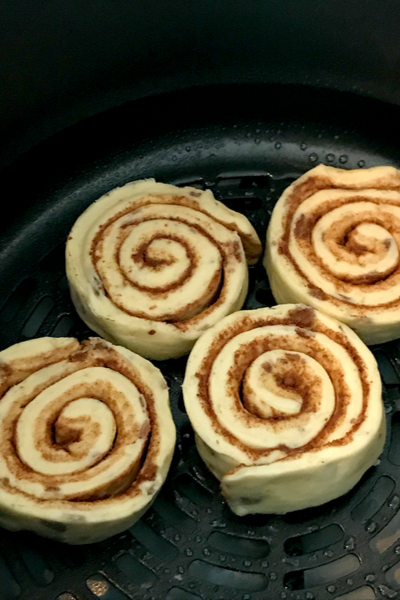 Depending on the brand and type of your Air Fryer, you may not be able to cook the entire package of cinnamon rolls all at once.
However, because it takes less than half of the time to make air fryer cinnamon rolls as when compared to baking them in the oven, it really isn't a big deal.
Once the first batch is cooked, add the remaining cinnamon rolls to the basket and start the process over again.
In fact, I personally like to make them in batches. That means my second cinnamon roll will be nice and hot when I am ready to eat it!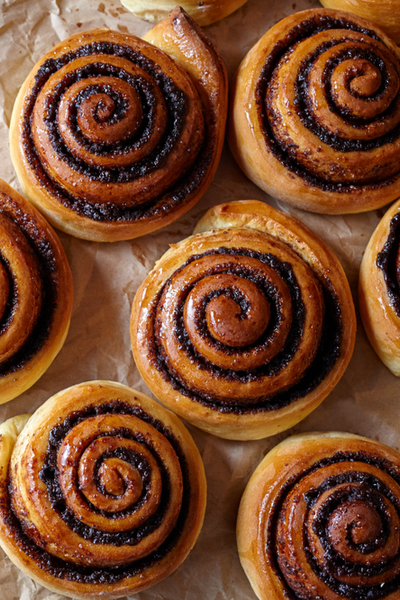 However, if you have an air fryer with a couple of racks, like this Go Wise Deluxe Air Fryer, you can make the entire tube in one batch.
The instructions on how to make Air Fryer Cinnamon Rolls below is based on my Ninja Foodi's Air Crisp function.
However, just like with any recipe, you may find that your air fryer may cook a little faster, or a little slower.
Be sure to flip your cinnamon rolls at the half way point for even cooking. Then check them often as they are cooking so that you have perfectly cooked cinnamon rolls!


To receive our 3 Recipe Articles in your inbox each week, sign up for our free email list located in the middle of each recipe or email me at contact@makeyourmeals.com. You can also follow us on Facebook and Pinterest. This article may contain affiliate links where a small commission is paid if you purchase a product at no additional cost to you.
Air Fryer Cinnamon Rolls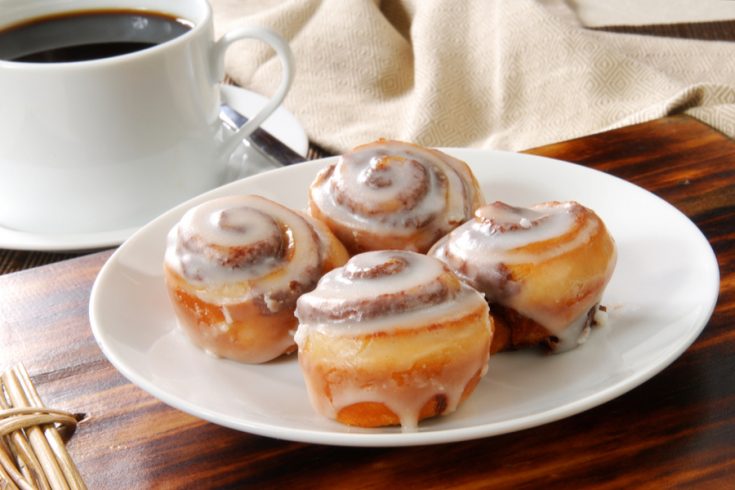 Store-bought cinnamon rolls cooked to perfection in the air fryer and in less time than your oven.
Ingredients
1 can cinnamon rolls
non-stick cooking spray
Instructions
Spray the basket with nonstick cooking spray.
Place the cinnamon rolls in the basket in a single layer.
Cook at 340 degrees for 12-14 minutes, flipping once halfway through.
Using a spatula remove to a plate. Drizzle with icing and serve.
Notes
Recipe provided by Make Your Meals
Nutrition Information:
Serving Size:
1 grams
Amount Per Serving:
Unsaturated Fat:

0g