Air Fryer Boneless Pork Chops Recipe – moist and delicious pork chops made in under 20 minutes! A great, low-carb, weeknight meal that every family needs!
Have you ever had one of those days that it seems like someone fast forwarded the clock and you have no idea where the time went?
And before you know it you realize that it is close to dinner time and you have nothing prepared or even planned.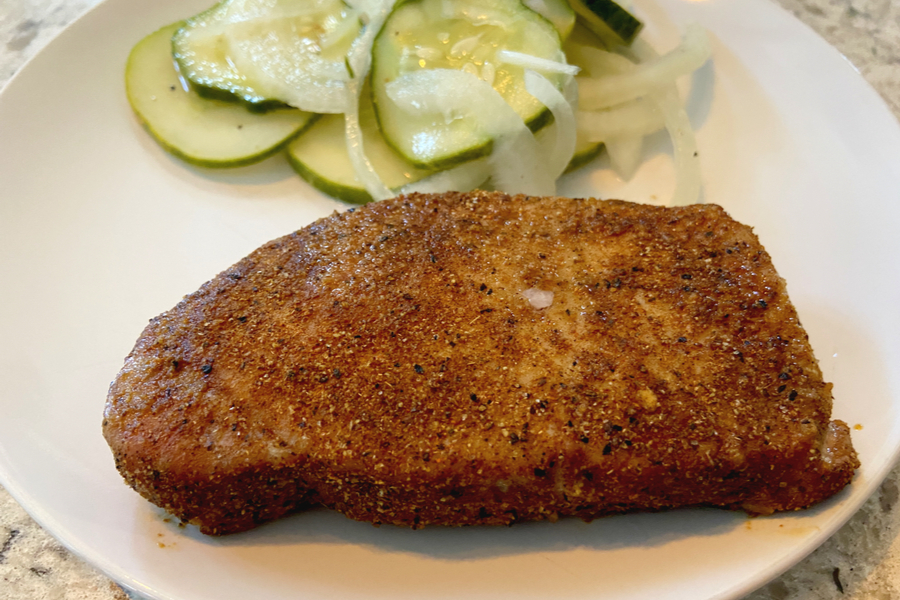 So you open the pantry and the refrigerator doors to see what you can throw together in the shortest amount of time possible. Yet, you still are hoping that everyone will love your dinner.
Of course, on some of those nights I throw together a few peanut butter and jelly sandwiches and grab a bag of chips and call it a day.
However, when I see fresh, boneless pork chops in my refrigerator, I pull out my Power 360 Air Fryer and dinner is on the table in less than 20 minutes! And it couldn't be easier!
Although, if you don't have an air fryer, check out our quick and easy Skillet Boneless Pork Chop Recipe.
Easy Air Fryer Pork Chops Recipe
First, start with 3/4 – 1 inch size boneless pork chops. Remove them from the refrigerator and pat them dry.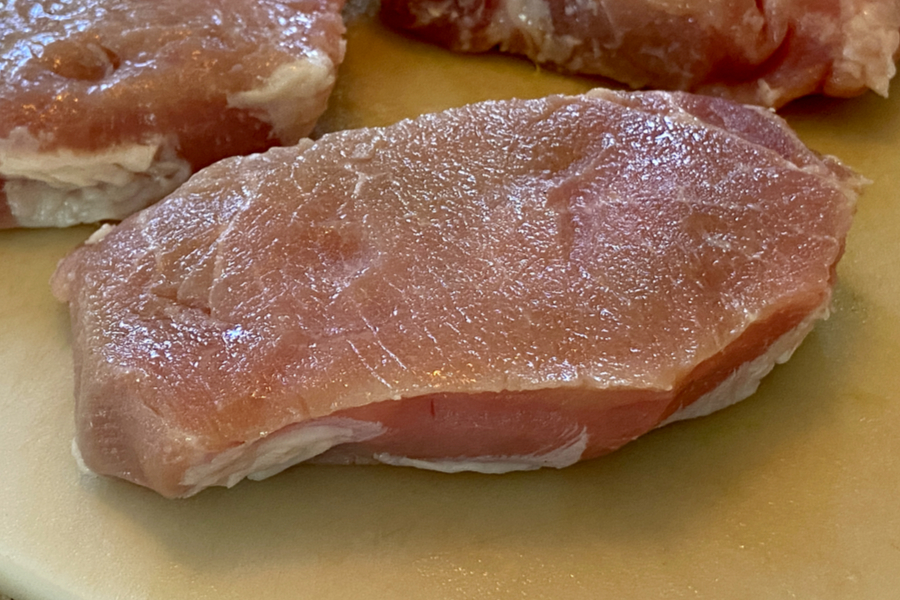 Then rub both sides of the meat with olive oil. Be sure to use straight olive oil and not extra virgin olive oil. Regular olive oil has a higher smoke point. And because we will be cooking these at 400°F, you don't want the pork chops to start smoking while cooking in the air fryer.
However, a great alternative to olive oil is yellow mustard. It will give you a slight tangy flavor to your air fryer pork chops that is delicious!
Now apply your favorite pork rub on both sides of each piece of meat. We use the same rub that we use for our pulled pork recipe. However, if you want to keep these boneless pork chops low-carb, skip the brown sugar.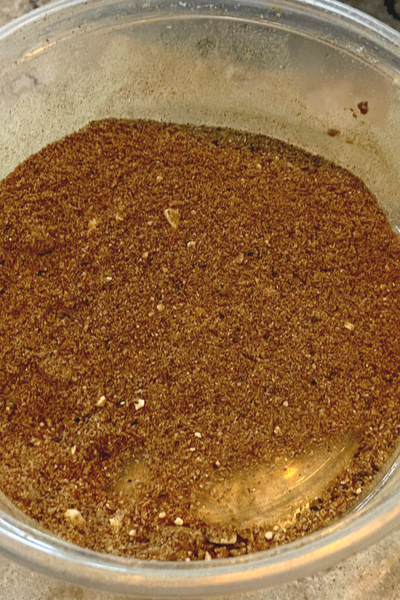 Cooking Instructions
Oil the air fryer basket with a high heat oil. Then preheat your Air Fryer at 400°F for 3-5 minutes.
Place the pork chops in the basket and cook at 400°F for 12 minutes. After they have been cooking for 7 minutes flip the pork chops over. You can also rotate them from front to back or from side to side as well.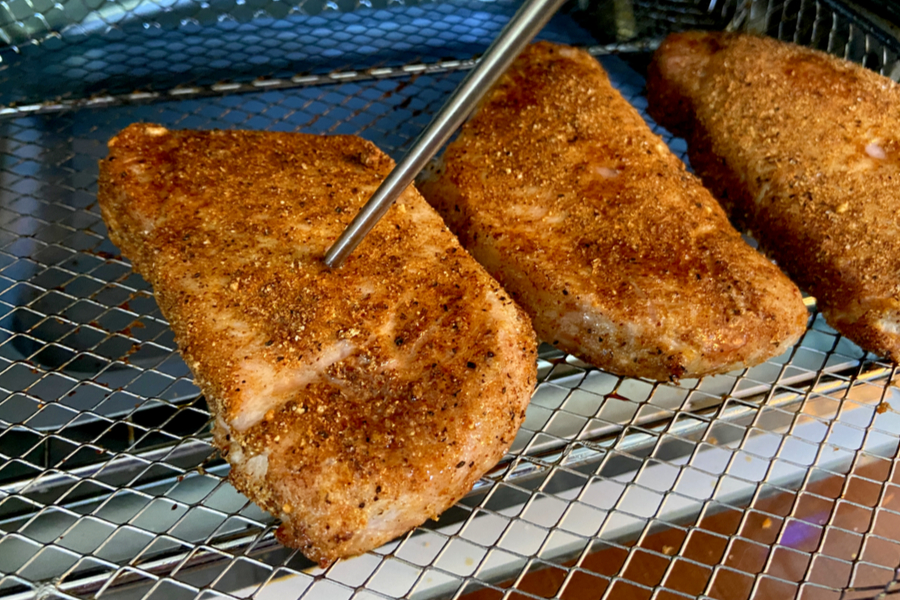 Once the cook time is up, use a digital thermometer to make sure that the internal temperature has reached 145°F.
Remove the pork chops from the air fryer and let rest for 5 minutes. DO NOT SKIP THIS STEP!! This is what allows the juices to reabsorb back into the meat fibers, giving the finished product a moist and tender interior.
There you have it, dinner on the table in less than 20 minutes! And don't worry if you only have bone in pork chops. We have a great Bone-In Pork Chops recipe as well for the Air Fryer.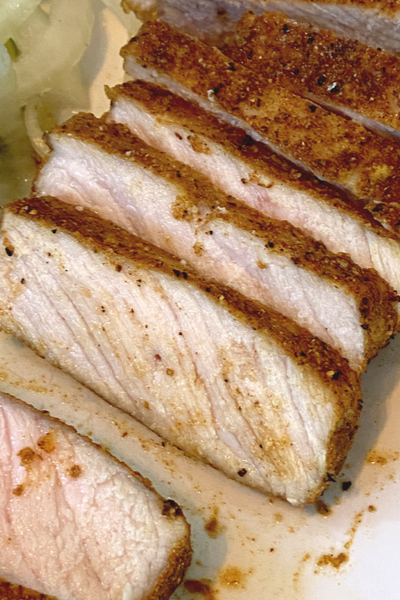 Check out our newest recipes:

To receive our 3 Recipe Articles in your inbox each week, sign up for our free email list located in the middle of each recipe or email me at contact@makeyourmeals.com. You can also follow us on Facebook and Pinterest. This article may contain affiliate links where a small commission is paid if you purchase a product at no additional cost to you.
Easy Air Fryer Pork Chops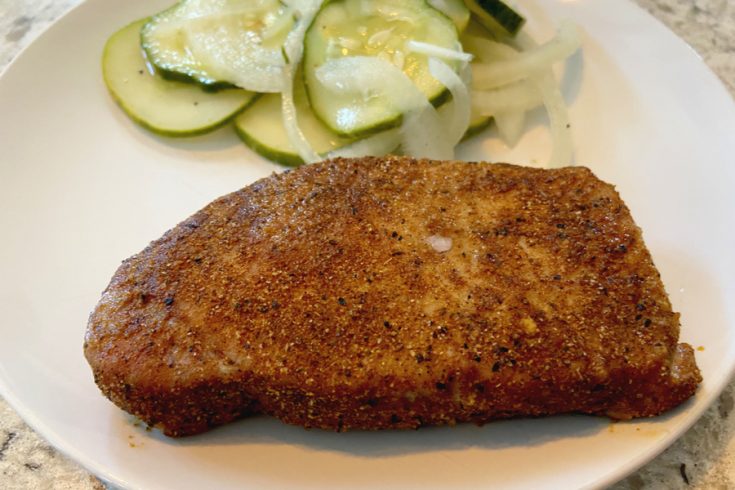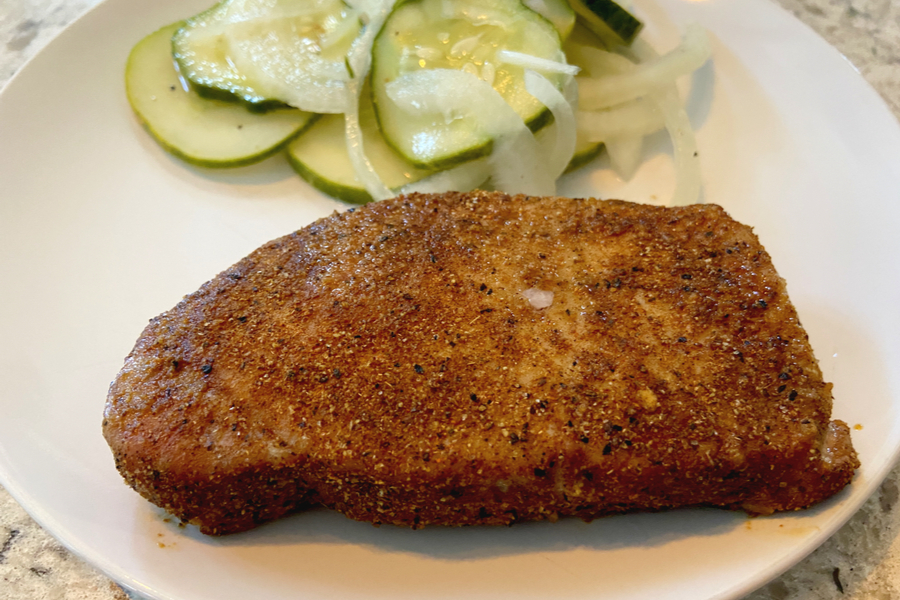 Moist and delicious pork chops made in under 20 minutes! A great low-carb weeknight recipe!
Ingredients
4 boneless pork chops, approximately 3/4-1 inch thick
2 Tbsp pork rub
1 Tbsp olive oil
Instructions
Brush both sides of the pork chops with olive oil.
Sprinkle pork rub seasoning on both sides of the pork chops, gently patting the rub to stick to the meat.
Spray or brush the air fryer basket high heat oil such as olive oil.
Place the pork chops into the air fryer basket. Preheat the air fryer if your brand requires to do so.
Set the temperature setting to 400°F and the cook time to 12 minutes.
After 7 minutes of cooking, flip them over and rotate the front ones to the back and vice versa. Continue to cook for an additional 5 minutes, or until the internal temperature reaches 145°F.
Let rest for at least 5 minutes before serving.
Notes
*All Air Fryers cook at different rates. Begin to check your pork chops around the 10 minute mark with a digital thermometer so you don't over cook them.
Recipe provided by Make Your Meals
Nutrition Information:
Serving Size:
1 grams
Amount Per Serving:
Unsaturated Fat:

0g