When I first heard the term Marry Me Chicken, I wasn't sure what it meant.
Was it something served at a wedding reception? Or was it a dish served at a traditional bridal party?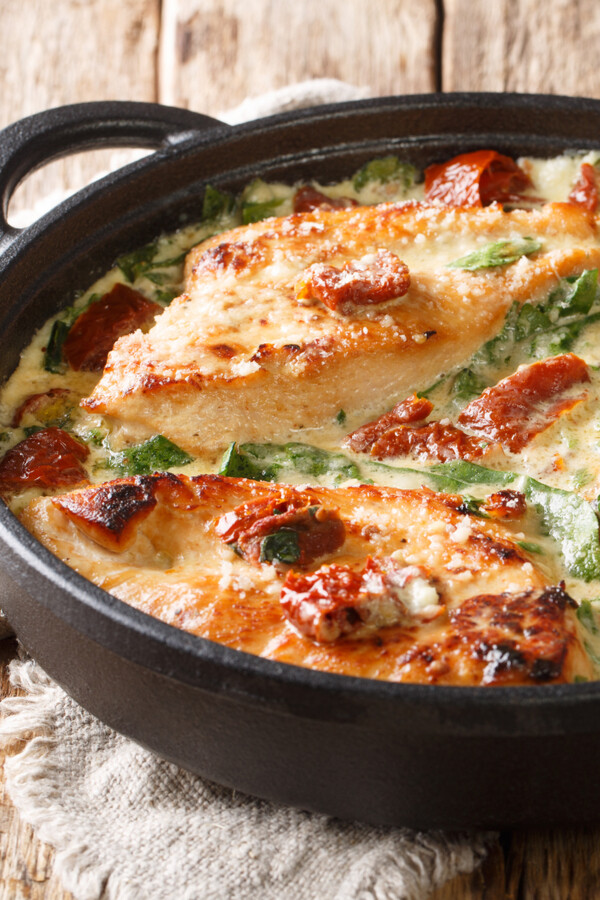 But then I found out that it was actually neither of those. It is a simple, yet delicious chicken recipe. However, legend has it that if you serve it to your partner, they will want to marry you.
Thus the term, Marry Me Chicken.
If it truly is that good of a recipe, I knew that I was going to have to give it a try!
But that is where things became a little more complicated than I expected.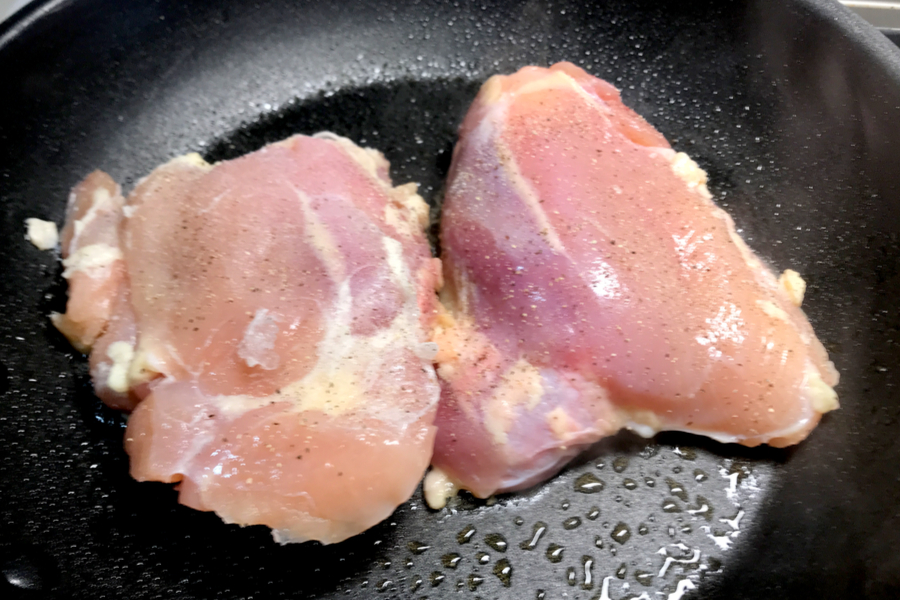 When I searched for Marry Me Chicken recipes, a ton of different recipes turned up.
From Oven Roasted Whole Chicken to creamy shredded chicken recipes, I wasn't sure which one was the true recipe that I was looking for.
So I looked through them all and decided to make my own Marry Me Chicken recipe.
Marry Me Chicken
Because chicken breasts are more versatile I decided to use them in my recipe.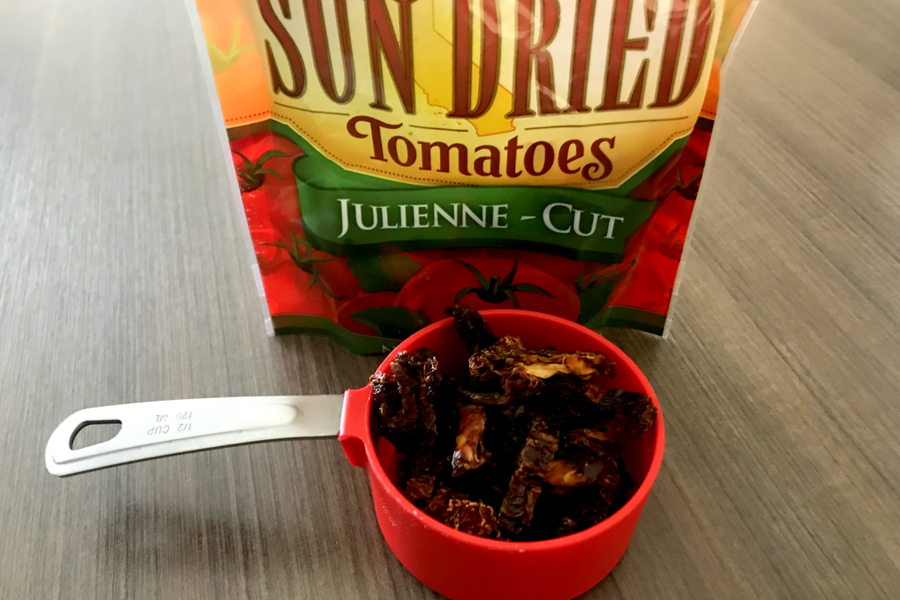 And because I love the taste of sun-dried tomatoes in our Tuscan Chicken recipe, I decided to use that as the inspiration to this recipe.
The first thing that you need to do is to sear the chicken breasts in a hot skillet. You will want to brown the breast on both sides to trap the juices inside the meat.
Once you have browned the chicken, remove it from the skillet and set it aside.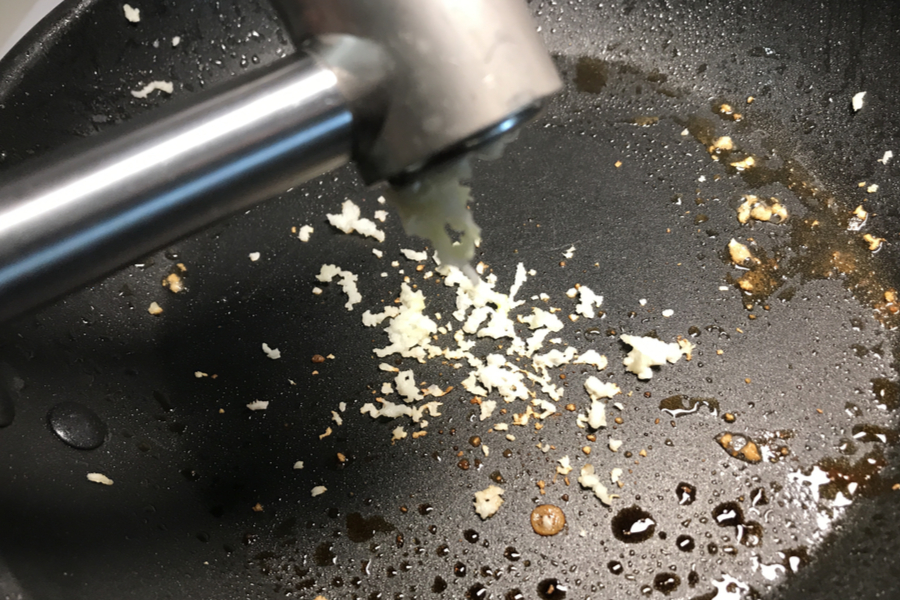 Next, make your Marry Me Chicken sauce by adding the garlic to the hot pan. Then add the spices, chicken broth and heavy cream.
Continue to cook the sauce for 5 minutes or until it starts to thicken. Add in the Parmesan cheese and sun-dried tomatoes. Cook for one additional minute.
If you have an oven safe skillet, you can add the chicken back in with the sauce and place it in the oven.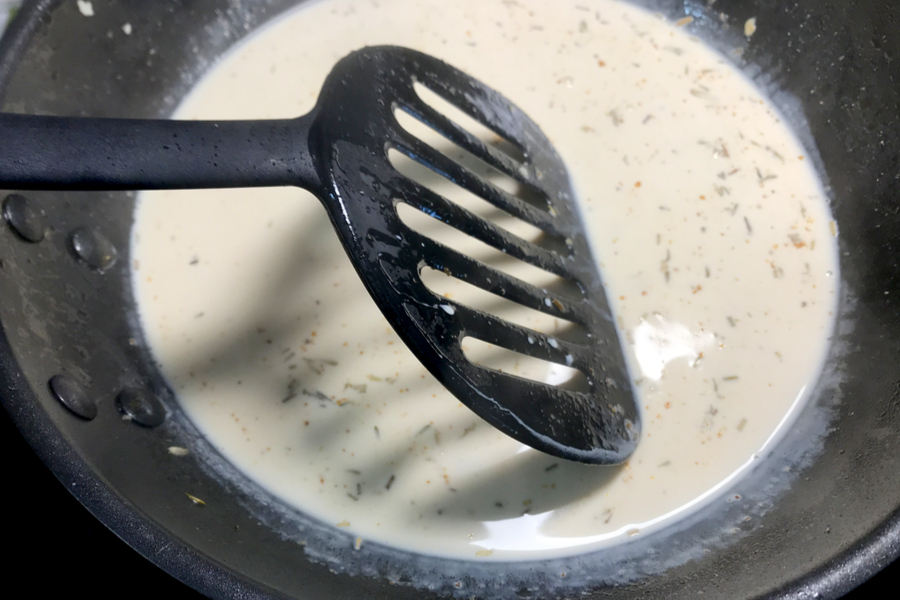 However, if you aren't sure if your skillet is safe to be placed in the oven, then place your chicken breasts in a baking dish and pour the sauce over top of the mixture.
Bake for 15-18 minutes, or until the chicken is cooked through.
Remove from the oven and serve. And watch the magic happen!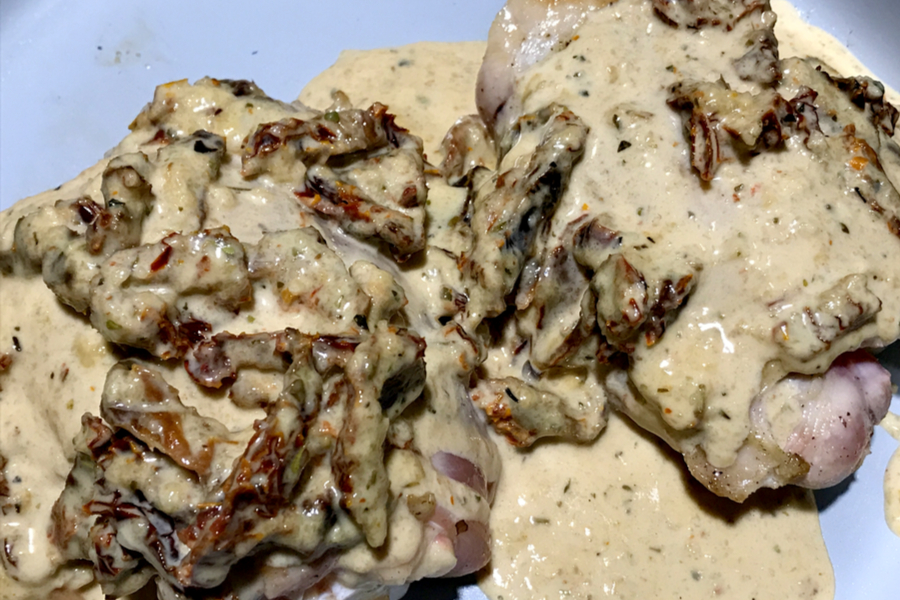 If you would like another delicious, easy to make chicken recipe, try our Slow Cooker Honey Garlic Chicken!

To receive our 3 Recipe Articles in your inbox each week, sign up for our free email list located in the middle of each recipe or email me at contact@makeyourmeals.com. You can also follow us on Facebook and Pinterest. This article may contain affiliate links where a small commission is paid if you purchase a product at no additional cost to you.
Yield: 4
Marry Me Chicken Recipe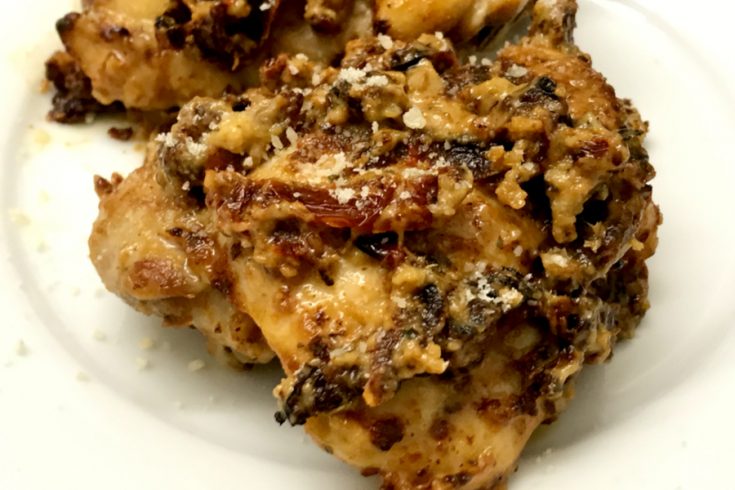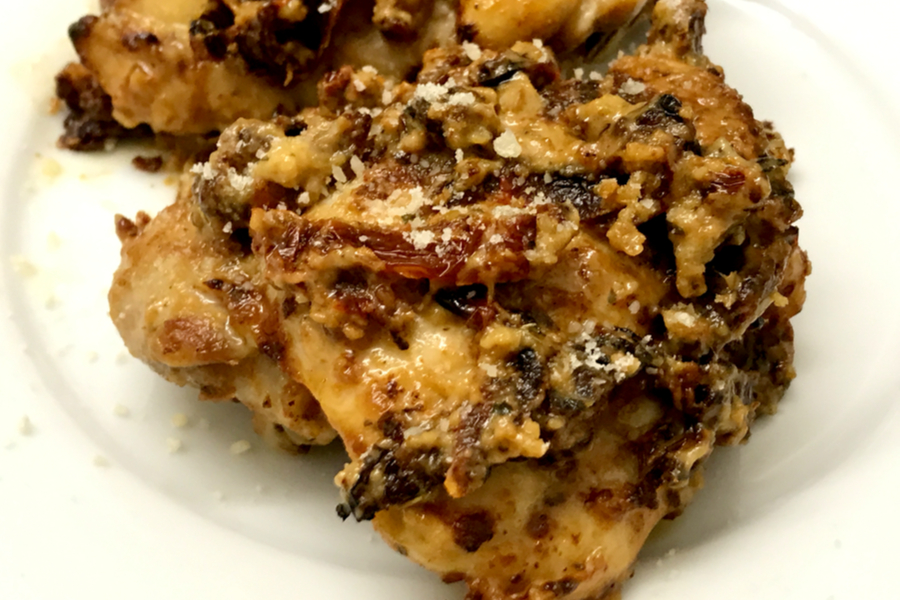 Legend has it that this chicken recipe is so delicious that when you make it for the one you love, they will ask to marry you.
Ingredients
1 Tbsp. olive oil
3-4 medium chicken breasts
sea salt, to taste
black pepper, to taste
2 cloves garlic, minced
1 teaspoon ground thyme
1/2 teaspoon red pepper flakes
3/4 cup chicken broth, low sodium
1/2 cup heavy cream
1/2 cup sundried tomatoes, julienned or chopped
1/2 cup grated Parmesan cheese
Instructions
Preheat oven to 375 degrees F.
In a large skillet heat oil over medium-high heat. Season chicken generously with salt and pepper and sear on both sides until golden, about 4-5 minutes per side. Transfer chicken to a plate.
Turn the heat to medium and add the minced garlic to the pan and cook for 1 minute.
Stir in the ground thyme, red pepper flakes, chicken broth, and heavy cream. Cook for 5 minutes, stirring often.
Stir in sundried tomatoes and parmesan cheese. Cook for 1 minute.
Return chicken to skillet and spoon sauce all over the chicken breasts.
Transfer mixture to a baking dish and bake until chicken is cooked through -- about 15-18 minutes.
Garnish with additional grated parmesan cheese and serve immediately.
Notes
Recipe provided by Make Your Meals
Nutrition Information:
Yield:
4
Serving Size:
1 grams
Amount Per Serving:
Unsaturated Fat:

0g