Whenever I need a quick and easy to make dessert, I always turn to my Easy Peach Cobbler Recipe.
With just 5 simple ingredients, this recipe literally takes minutes to prepare.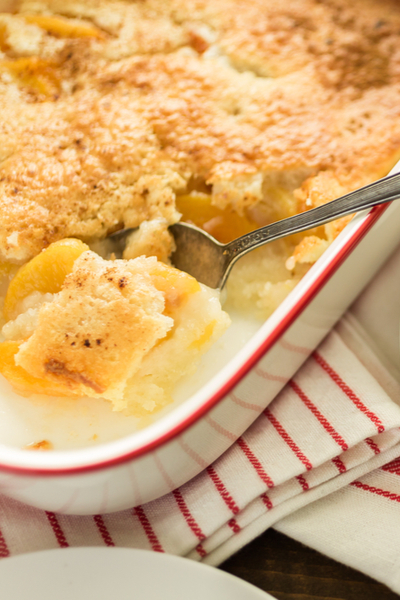 And who can resist the classic taste of peach cobbler? Especially when topped with homemade whipped cream or a scoop of vanilla ice cream!
Peach Cobbler
When you think about making homemade peach cobbler, you might think twice.
Just the thought of peeling peaches may steer you away from making this delicious dessert.
For instance, when we make my Grandma's Peach Cobbler Recipe we use fresh picked peaches.
This requires us to boil a large pot of water in order to peel the peaches with ease.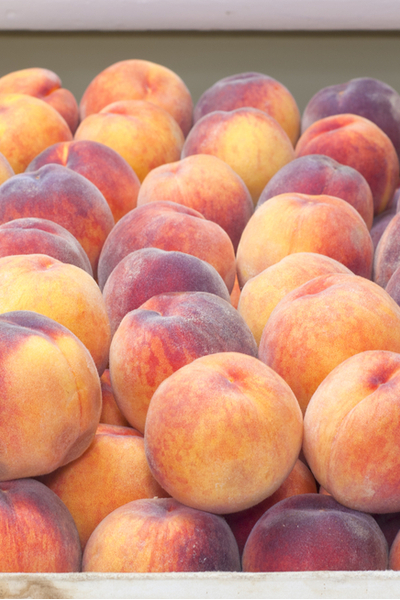 Then we have to have remove the pit and slice the peaches into bite size wedges.
The process is not only laborious, it is also messy. The juice in the peaches will begin to ooze out all over the counter and your hands when you remove the peels.
This makes it difficult to hold and cut them in even sections.
Plus this peeling process heats up the kitchen. This isn't always welcome, especially in the middle of summer when the peaches are ripe.
And what if you want to make peach cobbler in the middle of winter?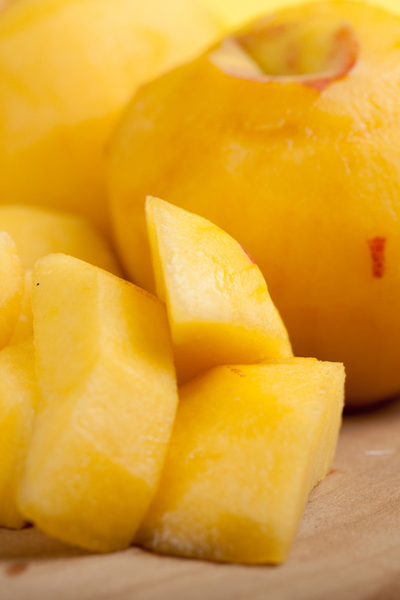 There are no fresh peaches to use. And the stocked peaches at the grocery store just don't have the same quality as fresh picked peaches.
So that is when we turn to our Easy Peach Cobbler Recipe.
Easy Peach Cobbler Recipe
This recipe requires just 5 basic ingredients. Plus, the portion ratios are easy enough to memorize.
One stick of butter, one cup each of self-rising flour, sugar and milk. And the featured ingredient – 2 cans of sliced peaches.
Plus, the actual process of making the peach cobbler couldn't be easier.
Simply melt the butter and pour in a 8 x 11 baking dish. Then in a medium size bowl mix together the flour and sugar.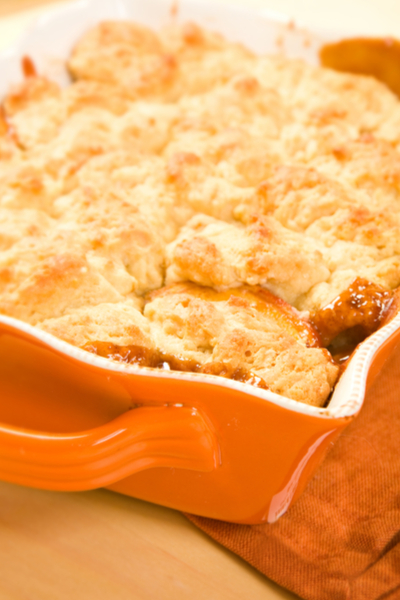 Next, add in the milk and the juice from one can of the peaches to make the batter.
Pour the batter on top of the butter. Then add the peaches on top of the batter.
During the baking process, the batter will rise and encase the sliced peaches giving you the classic peach cobbler look.
Self Rising Flour Substitute
If you don't have self-rising flour in your pantry, you can make an easy substitution.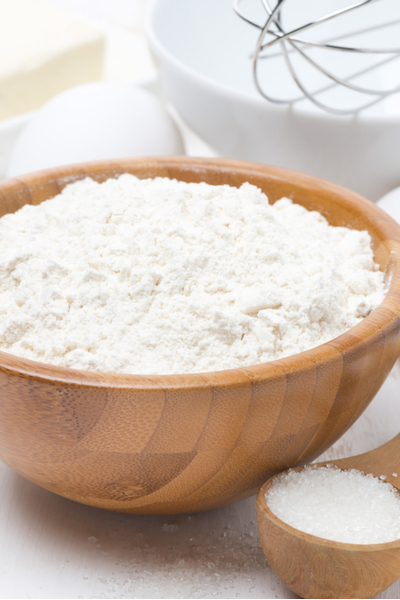 Use 1 cup of all-purpose flour, 1 1/2 teaspoons baking powder, and a pinch of salt in place of the self-rising flour.
Although you no longer have a 5 ingredient recipe, the taste is just as good!
Homemade Whipped Cream
No peach cobbler recipe would be complete without homemade whipped cream or ice cream on top!
Instead of reaching for a can of whipped cream, make your own!
The key to making homemade whipped cream is starting with not only cold ingredients, but also a cold mixing bowl and beater!
Place your bowl and beaters in the freezer for at least 20 minutes before you are ready to make your whipped cream.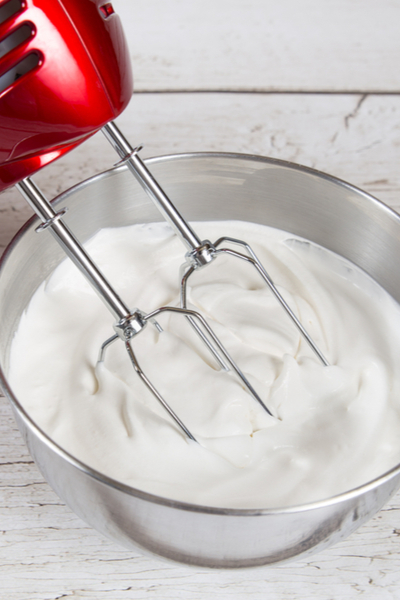 Then simply add the ingredients and beat until soft peaks form. You will know when it is ready by removing the beaters and you see peaks form on the surface of the whipped cream.
This usually requires about 5 minutes of beating before the whipped cream is ready to top your Easy Peach Cobbler.
Or simply add a scoop of ice cream to the top when serving. The choice is up to you!
Check out the printable recipe below and let me know what you think!
To receive our 3 Recipe Articles in your inbox each week, sign up for our free email list located on the side and bottom of each recipe. You can also follow us on Facebook, and Pinterest. This article may contain affiliate links where a small commission is paid if you purchase a product at no additional cost to you.
Easy Peach Cobbler Recipe – Just 5 Ingredients