There is just something about a hot dog with coney sauce spread on top of it that screams summertime.
Every year when we had to the ballpark to watch a baseball game, the first thing that I crave is a hot dog wrapped in foil. It feels like an All-American treat and tradition when watching the game.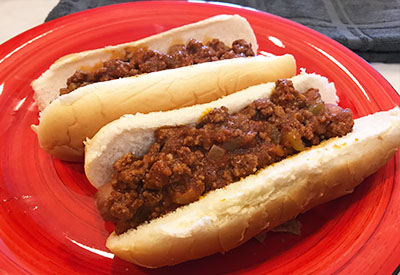 I have always loved hot dogs. As a child I would eat them raw as a quick snack so I could go back outside and play. Of course, I wouldn't recommend that now!
When my Dad used to grill them, he knew that mine had to be grilled on the top rack. I wasn't a fan of grill marks or any burnt edges.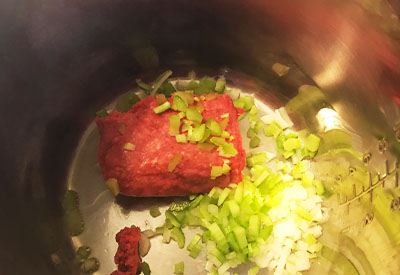 In fact, I preferred my hot dogs to be boiled or steamed. Add one strip of ketchup down the center, and I was a happy camper!
However, as an adult, I have explored many other ways to enjoy eating a hot dog. Coney sauce is just one of them!
I love dicing up some onions and mixing in some stone ground mustard and spreading it on top. How about a little relish and chipotle mayo spread? Or a strip of mustard, ketchup and some pickled jalapenos on top?
But best of all is the classic chili coney sauce spread on top with a sprinkle of cheese and freshly diced onions!  Now it becomes a full meal instead of a tasty snack.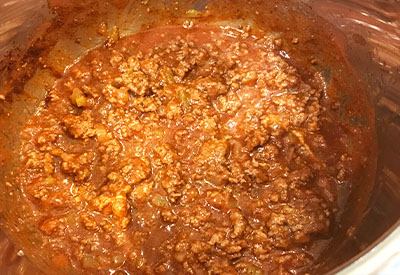 I have a hard time looking at the contents in the can of store-bought coney sauce. It reminds me of soft dog or cat food.
The sauce slides out of the can in one big chunk with the ridges wrapped around the center of the mix. And not to mention, the ingredients are laden with items that I can't even pronounce.
So I decided to adapt my standard chili recipe and sloppy joe recipe to come up with the perfect homemade coney sauce mixture!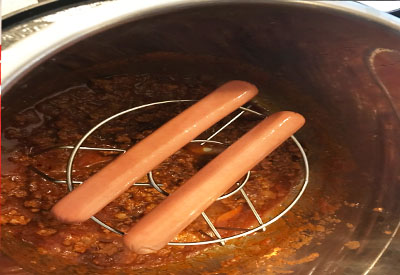 Although I used to make it in a saucepan on the stovetop, I have now revised the instructions to include how to prepare it using the Instant Pot pressure cooker.
Why you ask? It takes less than half of the time, and I can even steam my hot dogs in it. That leaves me with only one pot to clean up!
Check out the printable recipe below and all of our recipes and let me know what you think!
To receive our 3 Recipe Articles in your inbox each week, sign up for our free email list.
You can also follow us on Facebook, Twitter, Pinterest, and Instagram. This article may contain affiliate links.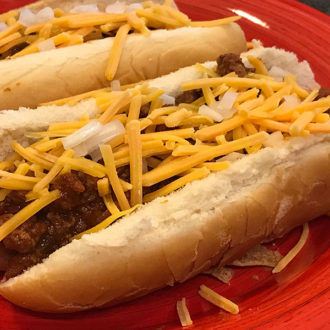 Coney Sauce
A delicious and hearty chili coney sauce that goes great on top of hot dogs and nachos!
Ingredients
1/2

pound

ground beef

1/4

cup

chopped onion

2

tablespoons

chopped celery

1

can tomato sauce

8 ounces

2

tablespoons

brown sugar

1

tablespoon

lemon juice

2-1/4

teaspoons

Worcestershire sauce

3/4

teaspoon

chili powder

1/2

teaspoon

prepared mustard

1/4

teaspoon

salt
Instructions
Instant Pot Instructions
Place Instant Pot on sauté mode until the front display reads HOT. Add in hamburger, onions and celery and cook until the meat is brown.

Turn off Instant Pot and drain the meat.

Return meat mixture back into the pot and stir in the remaining. Place lid on in the locked and sealed position. Pressure cook on high for 5 minutes.

Quick release pressure and stir. If a thicker consistency is desired place pot on sauté and let mixture thicken.

Option: After you release the pressure, add a trivet to the pot and place the hot dogs on top. Replace the lid and in the sealed position steam the hot dogs for 1 minute. Quick release the pressure.
Stovetop Instructions
In a large skillet, cook the beef, onion and celery over medium heat until meat is brown. Drain mixture and return back to the skillet.

Stir in the remaining ingredients and bring to a boil.

Reduce heat to a simmer, and cook uncovered for 15-20 minutes or until sauce is thickened.
Notes
Recipe provided by Make Your Meals
Chili Coney Sauce – Perfect Condiment For Hot Dogs, Nachos and More!