Whether you are looking for a new Keto recipe to try or just a delicious recipe that your family will love, you have to give this Keto Taco Casserole a try!
It has become a new family favorite. And just like my Keto Cauliflower Casserole recipe, not one of my family members even know that it is a Keto-friendly recipe. It is that good!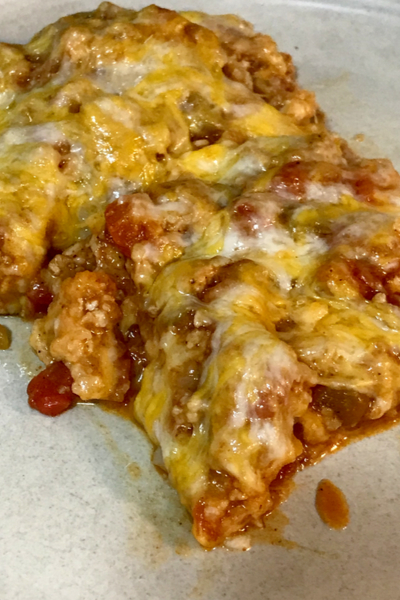 In fact, I began making traditional taco casserole many years ago, before 'Keto' was a thing.
However, at that time, I used crushed Doritos chips as the base. And since then I transitioned the recipe to an Instant Pot Dorito Casserole that my family fell in love with.
However, in an attempt to eat more healthy, and less Doritos, I switched out my traditional taco casserole recipe to this Keto version.
How To Make Keto Taco Casserole
And the best part of this recipe is how easy it is to make!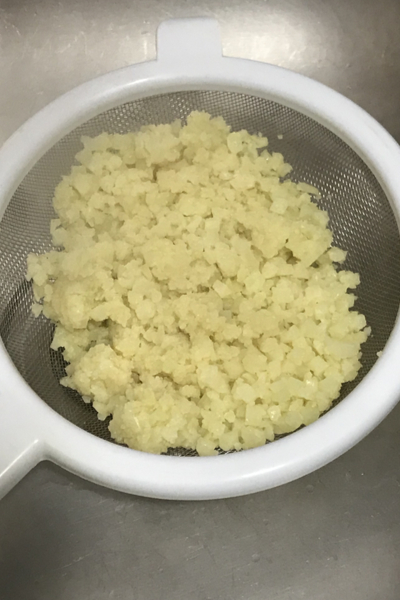 First, you must prepare your cauliflower rice. Of course you can make your own cauliflower rice using a head of cauliflower.
However, if you prefer an even faster method to making this Keto Taco Casserole, you can purchase bagged cauliflower rice in the produce aisle at most grocery stores.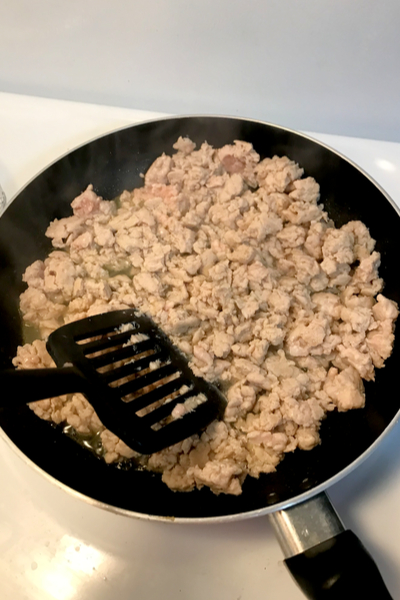 Cook until tender and then drain in a colander. Pat the cauliflower rice with a paper towel to remove any excess moisture and set aside.
Next, brown the ground beef until it is no longer pink. Then drain it and return it to the skillet.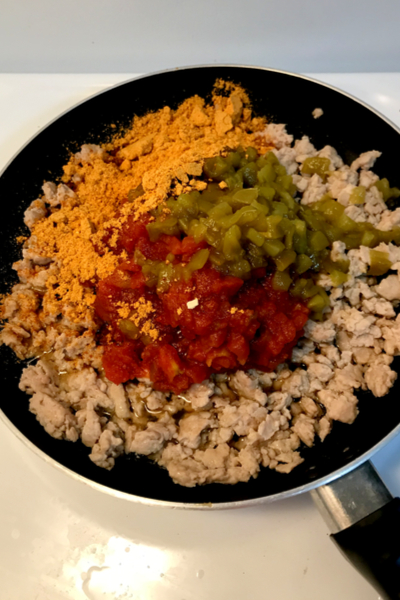 Add the cauliflower, tomatoes, green chiles, and taco seasoning to the pan and stir.
Then pour half of the beef and cauliflower mixture in a 9 x 13 shallow baking dish. Top with meat with 2/3rds of the cheese. Add the remaining meat and top with the rest of the cheese.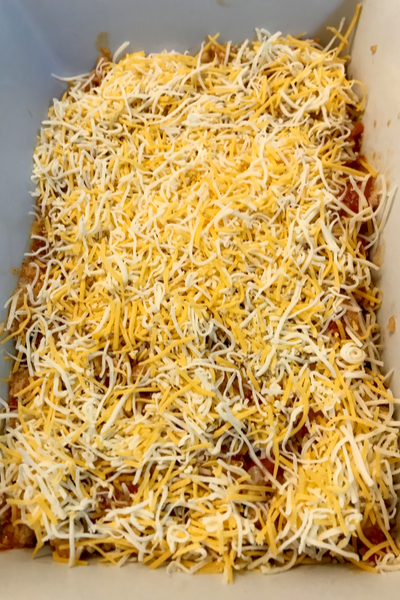 Bake for 15-20 minutes, or until the mixture is bubbling and the cheese is melted.
Serve the Keto Taco Casserole in a bowl or on a plate topped with green onions, sour cream and/or avocado if desired.
Check out the printable recipe below and let me know what you think!
For our other great family dinner ideas, check our our Main Dishes Recipe Page.
To receive our 3 Recipe Articles in your inbox each week, sign up for our free email list located on the side and bottom of each recipe. You can also follow us on Facebook, and Pinterest. This article may contain affiliate links where a small commission is paid if you purchase a product at no additional cost to you.
Keto Taco Casserole – A Great Low-Carb Recipe