This Red Velvet Cookie recipe makes for the perfect special occasion dessert. It is not only easy to make, but it looks quite impressive as well.
I came up with this recipe when I was struggling to come up with a new idea to make on Valentine's Day.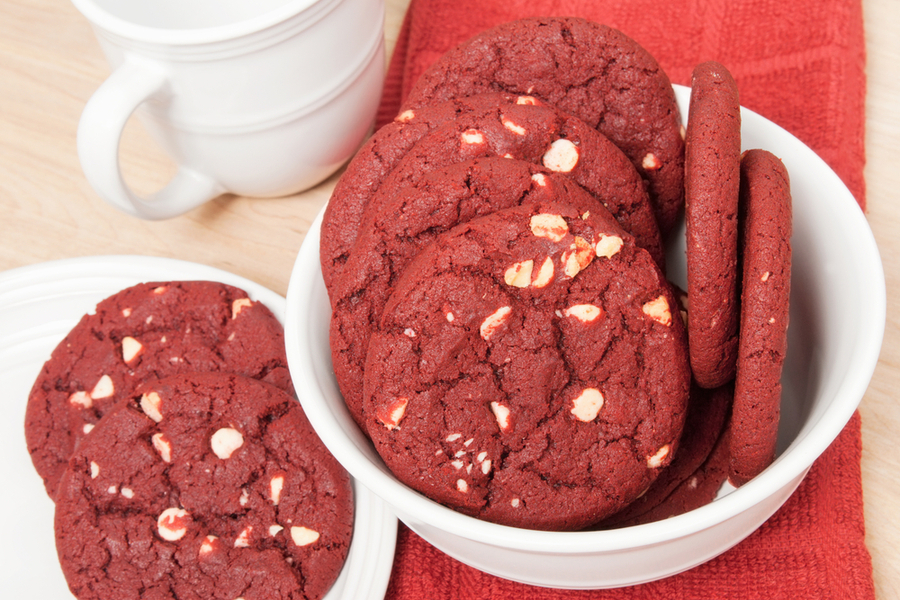 I thought about making Red Velvet Cupcakes, but I honestly was running out of time.
So I needed a quick and easy idea. So I opened my cupboards to see what I had available.
Immediately I knew that I had all the ingredients to make chocolate chip cookies.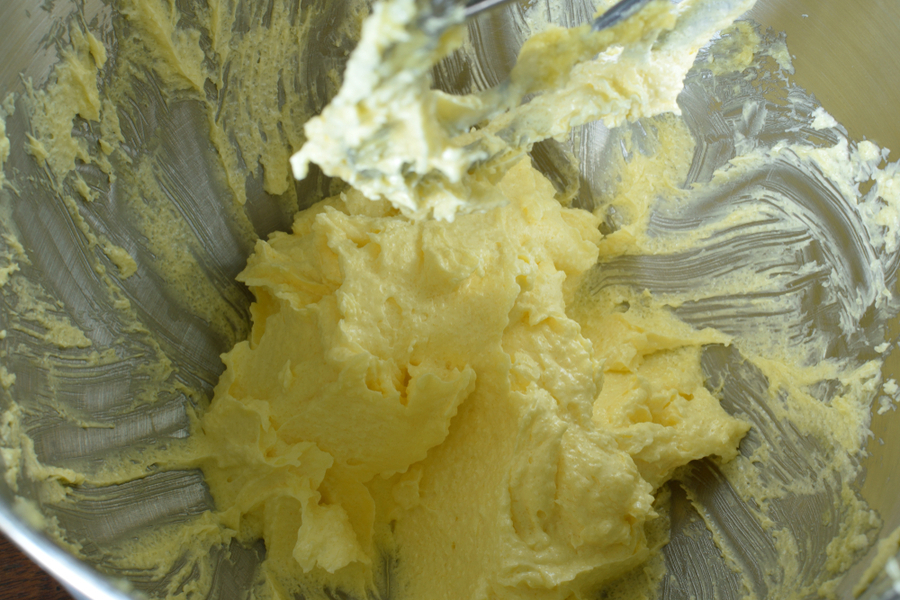 However, with it being Valentine's Day, I wanted to make something a little more special than standard cookies.
Therefore, I decided that I would make a Red Velvet Cookie!
And yes, just one large cookie that is perfect to share on Valentine's Day.
Red Velvet Cookie Recipe
Just like every cookie recipe, start by creaming together butter and sugar. This recipe uses a combination of brown sugar and granulated sugar.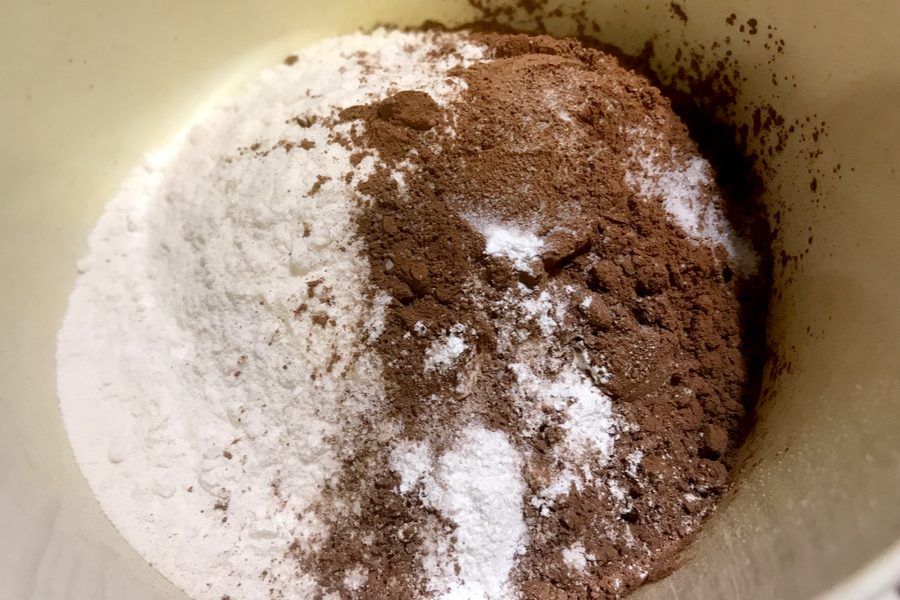 But make sure that you use softened butter. Otherwise you will end up with clumps of butter in your cookie dough.
Next, mix in the egg and vanilla just until incorporated. Then slowly add in the dry ingredients and red food coloring.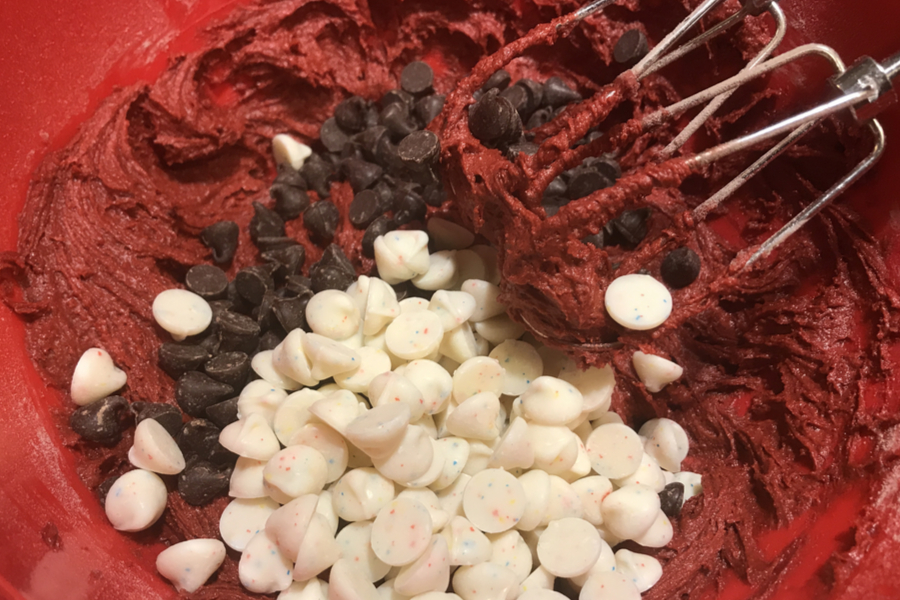 Once everything is mixed together fold in the chocolate chips. You can make this Red Velvet Cookie recipe by using only semi-sweet chocolate chips.
However, it looks much more impressive when using a combination of white chocolate and semi-sweet chips.
In fact, when I made this recipe I had Funfetti white chocolate chips in the cupboard, leftover from baking Christmas cookies. So that is what I used.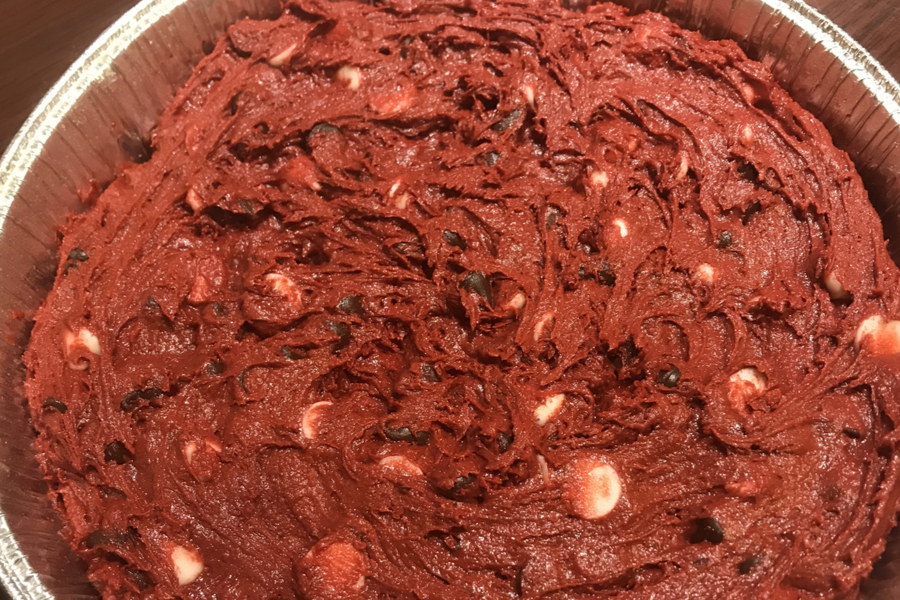 Next, pour the cookie dough in a greased, 8 inch round cake pan. Sprinkle a few more chocolate chips on top. Then cook in a preheated oven for 18-20 minutes, or until the cookie is set.
Tip – if you are baking regular size cookies, cook on a baking sheet for 9-11 minutes.
Remove the cookie from the oven and let it sit for 5 minutes.
Serving Suggestions
This Red Velvet Cookie can be served either warm or cold.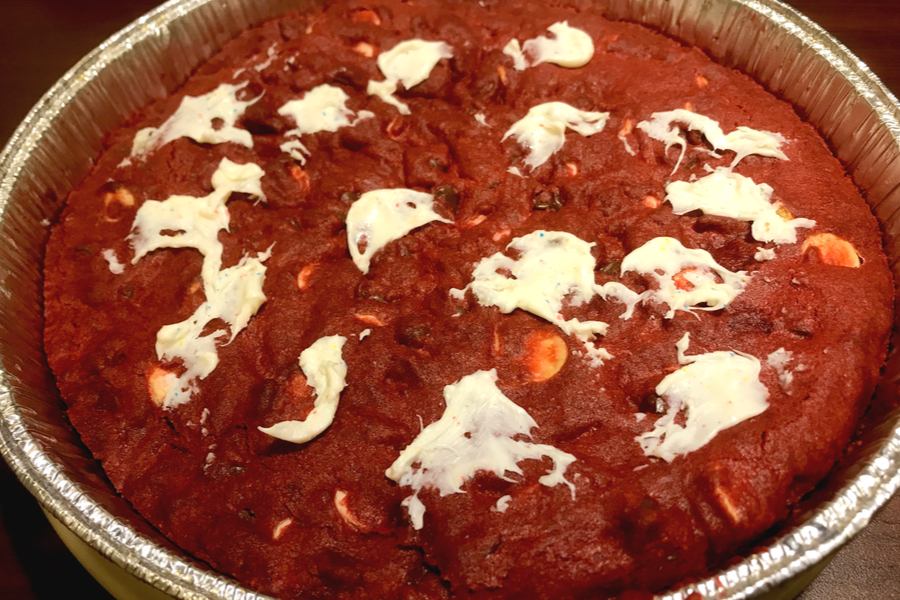 To make things even more exciting, serve with a scoop of vanilla ice cream and drizzle chocolate syrup on top. It is a special occasion, isn't it?
Check out the printable recipe below and let me know what you think!
To receive our 3 Recipe Articles in your inbox each week, sign up for our free email list located on the side and bottom of each recipe. You can also follow us on Facebook, and Pinterest. This article may contain affiliate links where a small commission is paid if you purchase a product at no additional cost to you.
Red Velvet Cookie Recipe – A Great Valentine's Day Dessert