When I need to make a delicious, meatless meal, I never hesitate to turn to this Shrimp and Arugula Risotto recipe.
It turns out creamy and delicious each and every time, and it is surprisingly easy to make.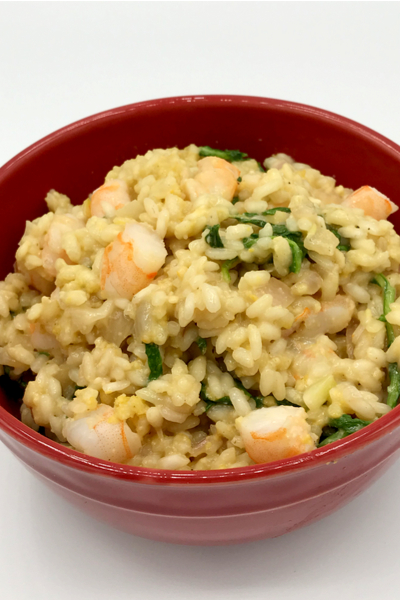 The combination of sweet and succulent shrimp and peppery arugula mixed in with the risotto makes this dish one of the most requested from my family and friends.
What is Risotto?
When I first decided to try to make risotto, I became quickly confused when I was in the grocery store.
I searched up and down the aisles looking for risotto rice. I had eaten risotto a handful of times in restaurants and I knew that it was a rice product.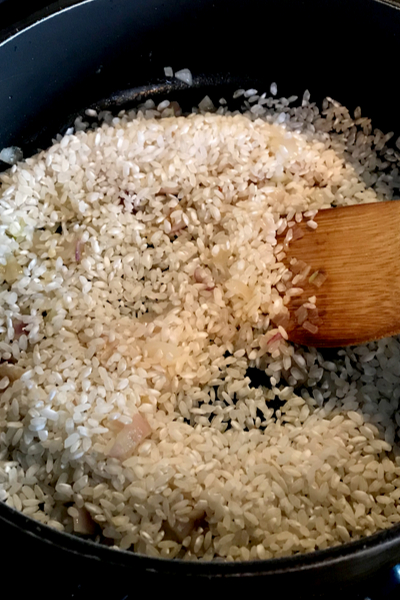 What I didn't know was that risotto was an actual recipe, not a type of rice.
In fact, it is a traditional Italian rice dish made from a specific type of short-grained, starchy rice called Arborio rice.
The technique for making risotto involves stirring small amounts of hot stock or broth into the rice a little at a time.
This allows the liquid to slowly be absorbed and the starches to be released. This results is rice that turns to a rich and creamy texture.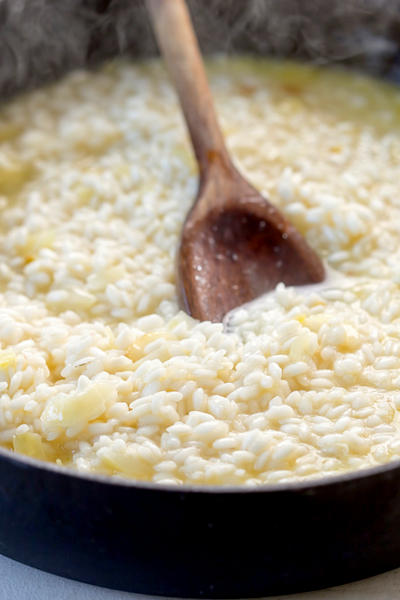 Historically, risotto is often made with butter, onion, white wine, and Parmesan cheese.
It is one of the most common ways to cook rice in Italy.
Shrimp and Arugula Risotto
Although risotto is a fantastic side dish, I wanted to make it part of a one pot, main dish meal.
I was planning a luncheon which included guests who were pescetarians and those that were observing eating no meat on Fridays due to Lent.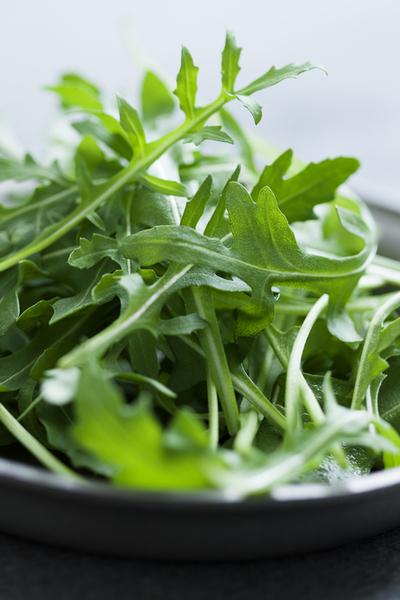 So I knew that I would have to come up with a dish that would observe their dietary restrictions.
I thought about making Pan-Seared Sea Scallops or even Air Fryer Salmon.
But I wanted to make a one pot, complete meal. That is when I knew that my Shrimp and Arugula Risotto recipe was just the answer.
All of my guests were able to eat fish protein. And there is nothing better than balancing out the sweetness of the shrimp with a little arugula.
The arugula provides a slight peppery flavor to the dish. Combined with a little white wine and Parmesan cheese, and this dish is something to rave about.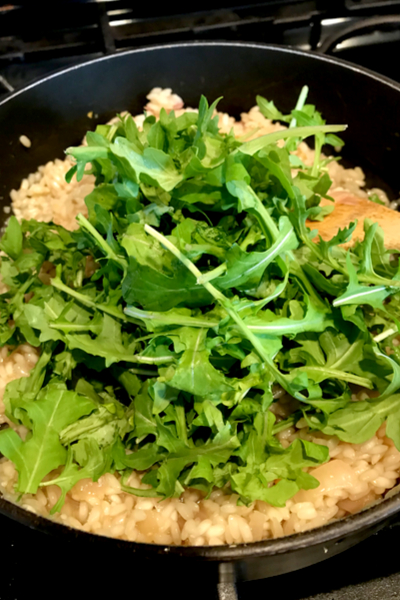 However, there is one last ingredient that makes this dish perfect.
Lemon Juice and Lemon Zest
The addition of both lemon zest and lemon juice not only adds another layer of flavor, but it also freshens up the taste of this recipe.
Adding in just a little bit of citric acid makes your taste buds awaken to appreciate the combination of flavors in Shrimp and Arugula Risotto.
Simply zest the lemon using a microplaner and juice the entire lemon to use in the recipe.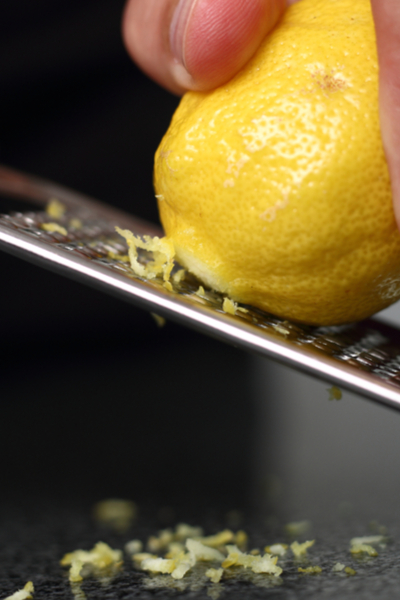 Stir it in along with the hot broth and when finished, you will have a complete, one pot meal that is absolutely fantastic!
And if are looking for other great recipes for shrimp, try our Shrimp Ceviche and Bang Bang Shrimp recipes.
Check out the printable recipe below and let me know what you think!
To receive our 3 Recipe Articles in your inbox each week, sign up for our free email list located on the side and bottom of each recipe. You can also follow us on Facebook, and Pinterest. This article may contain affiliate links where a small commission is paid if you purchase a product at no additional cost to you.
Shrimp and Arugula Risotto Recipe