Now that your backyard cookout has come to an end you may find yourself with a few packages of leftover hamburger and hot dog buns. Instead of letting these buns go to waste, it is time to get creative and put them to good use.
Your first thought might be to put them in the freezer and save them for the next time you grill. However, that may not be the best solution. If you have ever done this before you know that the quality of the buns once they thaw are less than desirable.
Buns tend to lose their softness after being frozen and thawed. However they can still be used for sandwiches if you plan on toasting the buns.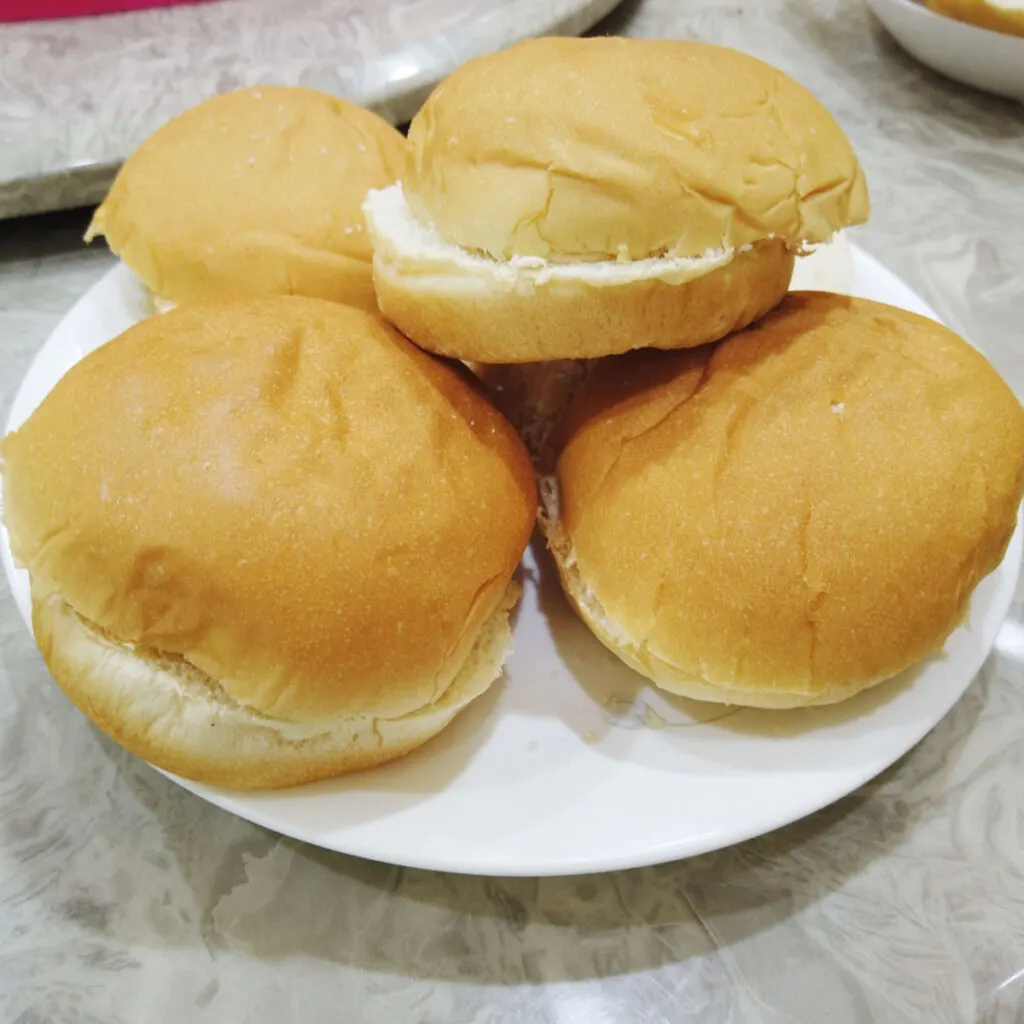 But not all of us have space in our freezer to store a package of buns, let alone several packages. Therefore I will share with you ten ways to use these leftover buns and avoid unnecessary waste.
Some of the ideas below include how to turn the buns into a main dish. And other ideas use the bread as the base for a side dish, dessert and even as a way to top your salad.
So, don't let those leftover buns take up valuable freezer space, and don't settle for a lesser-quality bun once frozen and thawed. Instead try something new with the recipes below.
Leftover Hamburger and Hot Dog Bun Recipes
1. Air Fryer Pizza
Transform your leftover buns into delicious personal-sized pizzas using an air fryer. Similar to my Air Fryer English Muffin Pizza Recipe all that you have to do is separate the buns in half, spread a thin layer of pizza sauce on each half, and top with your favorite cheese, meats, and veggies.
Cook in the air fryer at 375°F (190°C) for 4-5 minutes or until the cheese is melted and bubbly. This is a quick and easy way to enjoy a pizza night without the hassle of making dough or ordering out.
2. Bruschetta
Turn your leftover buns into a delicious appetizer by making bruschetta. First, cut the buns into slices, brush with olive oil, and toast in the oven or on a grill until golden brown.
Then, top with a mixture of diced tomatoes, basil, garlic, and a splash of balsamic vinegar for a fresh and flavorful treat. This is an elegant and simple way to use up those leftover hamburger and hot dog buns and impress your friends and family.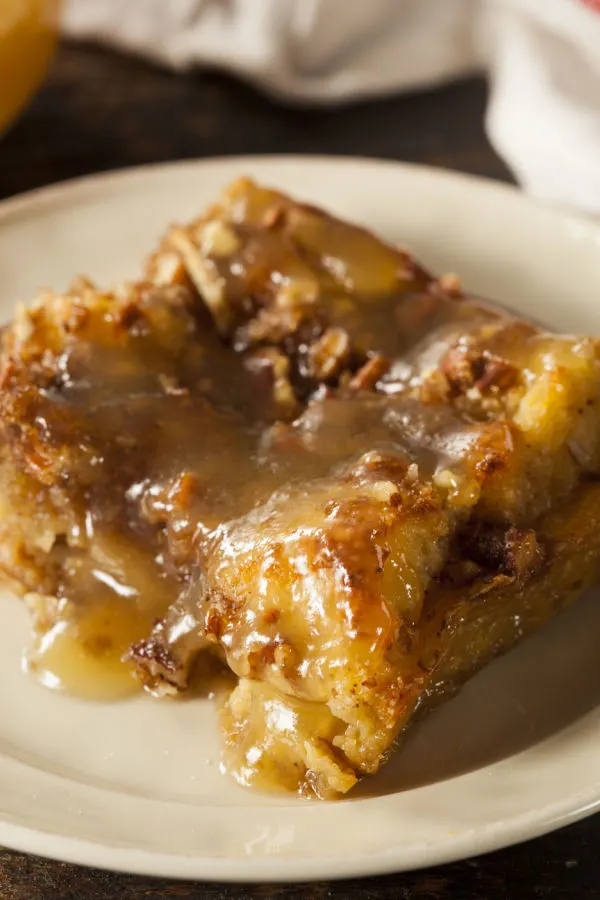 3. Bread Pudding
Leftover buns can easily be transformed into a delicious dessert. Start by cutting the buns into cubes and let them dry out overnight or toast them in the oven for a few minutes.
Then mix them with milk, eggs, sugar, and your favorite spices like cinnamon and nutmeg. Bake in a casserole dish at 350°F (175°C ) for 45-60 minutes until set.
However if you are looking for a dessert with a lot more flavor, be sure to try this Bourbon Bread Pudding Recipe. It is one of my favorite dessert recipes to make when celebrating Mardi Gras.
*HELPFUL TIP – Because the base of bread pudding is stale bread, this recipe can also be made with leftover buns that have been frozen.
4. Breakfast Sandwiches
Use those leftover buns into a hearty and satisfying breakfast sandwich. Slice and toast the buns, then layer with eggs, cheese, and your choice of breakfast meat, such as bacon or sausage.
Or for a healthier breakfast, toast the buns and spread avocado on top to make avocado toast!
It is an easy and delicious way to start your day/. Not to mention that it's much more budget-friendly than a trip to the local coffee shop or fast-food joint.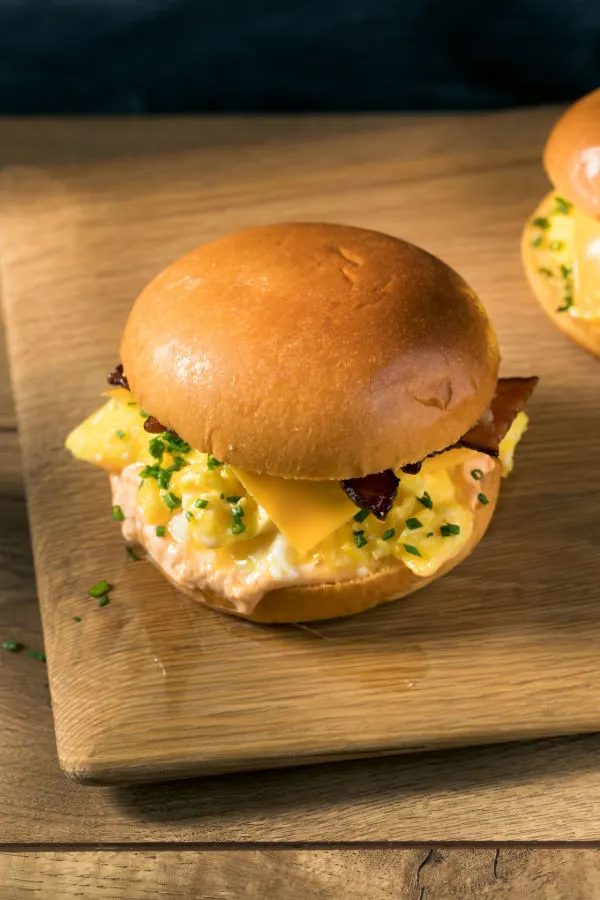 5. Panini Sandwiches
Turn your leftover hamburger and hot dog buns into delicious deli style panini sandwiches! Fill the buns with your favorite sandwich ingredients, such as deli meats, cheese, and your favorite condiments. Then cook until the bread is toasted and the cheese is melted.
Don't worry if you don't have a panini grill. Simply use a heavy cast iron skillet or any skillet with a heavy weight on top to compress the sandwich.
6. Panzanella Salad
Panzanella is a traditional Italian bread salad that's perfect for using up leftover buns. Cube the buns and toast them in the oven or on a grill until crispy.
Toss them with a mixture of chopped tomatoes, cucumbers, red onions, and fresh basil. Finish the salad with with a simple dressing of olive oil, red wine vinegar, salt, and pepper.
This refreshing and delicious salad is a great way to repurpose leftover buns and enjoy a light, healthy meal.
7. Stuffing/Dressing
Leftover buns can be used as the base for a delicious and comforting homemade dressing. Start by cubing the buns and allow them to air dry overnight or toast them in the oven so that the can retain their shape when cooked.
Sauté onions, celery, and your choice of herbs and spices in butter, then mix with the bread cubes and moisten with chicken or vegetable broth. Bake in a casserole dish, crock pot or use it to stuff a turkey or chicken for a flavorful and satisfying side dish.
Here is my absolute favorite Dressing Recipe: Crock Pot Thanksgiving Dressing.
8. Garlic Bread
Turn your leftover buns into mouthwatering garlic bread by separating the two halves and spreading them with a mixture of softened butter, minced garlic, and chopped parsley. Toast the leftover hamburger and hot dog buns in the oven or under the broiler until golden brown and crispy.
Or take this recipe one step further and use the buns to make 4 Cheese Garlic Bread. This is an easy and delicious recipe that is the perfect accompaniment to pasta dishes or soups.
9. Croutons
If you enjoy eating soup and salads turn those leftover buns into crunchy croutons. Cube the buns and then toss them with olive oil and your choice of seasonings, such as garlic powder, onion powder, or Italian seasoning.
Bake in the oven at 375°F for 10-15 minutes, or until golden and crispy. Homemade croutons are a great way to add texture and flavor to your dishes and they also make for a quick and easy snack!
10. Breadcrumbs
When you can't think of anything else to do with those buns, turn them into breadcrumbs for future recipes. Dry the buns in the oven or leave them out overnight, then process them in a food processor or blender until they become fine crumbs.
Use these breadcrumbs in recipes like meatloaf, Chicken Parmesan or topping a Mac and Cheese Casserole. Making your own breadcrumbs not only saves money, but it also allows you to control the size and texture of the crumbs for your recipes.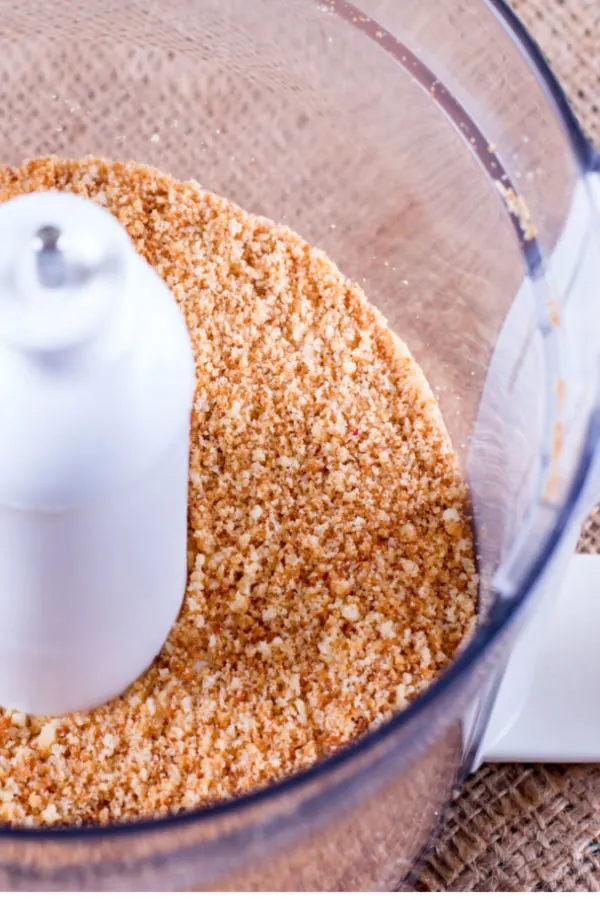 There are so many creative and delicious ways to use up those leftover hamburger and hot dog buns! By repurposing your extra buns, you'll save money, add variety to your meals, and reduce food waste.
So the next time you find yourself with surplus buns, try out these great repurposing recipes!
Enjoy! Mary

To receive our 3 Recipe Articles in your inbox each week, sign up for our free email list located in the middle of each recipe or email me at contact@makeyourmeals.com. You can also follow us on Facebook and Pinterest. This article may contain affiliate links where a small commission is paid if you purchase a product at no additional cost to you.