When I first made this Peanut Butter Cheesecake no one believed me that I made it in the Instant Pot.
In fact, I couldn't believe it myself! It was absolutely gorgeous and worthy of a spot in a bakery store's front window.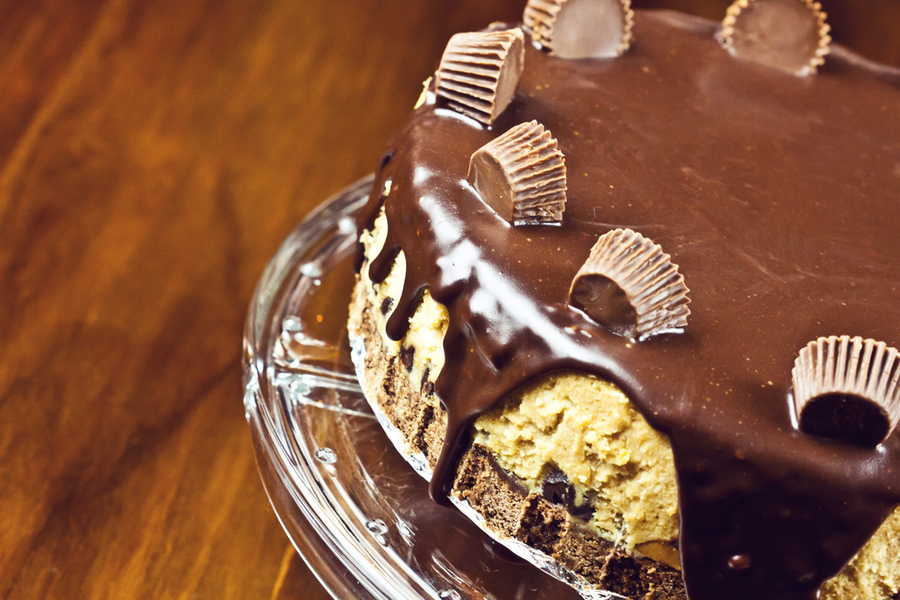 But best of all, it tasted absolutely incredible! A creamy cheesecake flavored with peanut butter from the crust up. Including peanut butter cups scattered throughout the center and on top of the chocolate ganache icing.
Need I say more???
So when I asked my husband what dessert he would like for Father's Day this year, he skipped over his standard answer of Lemon Meringue Pie and asked for me to make him this Instant Pot Peanut Butter Cheesecake.
As shocked as I was, he explained that it was the absolute BEST cheesecake that he has ever had!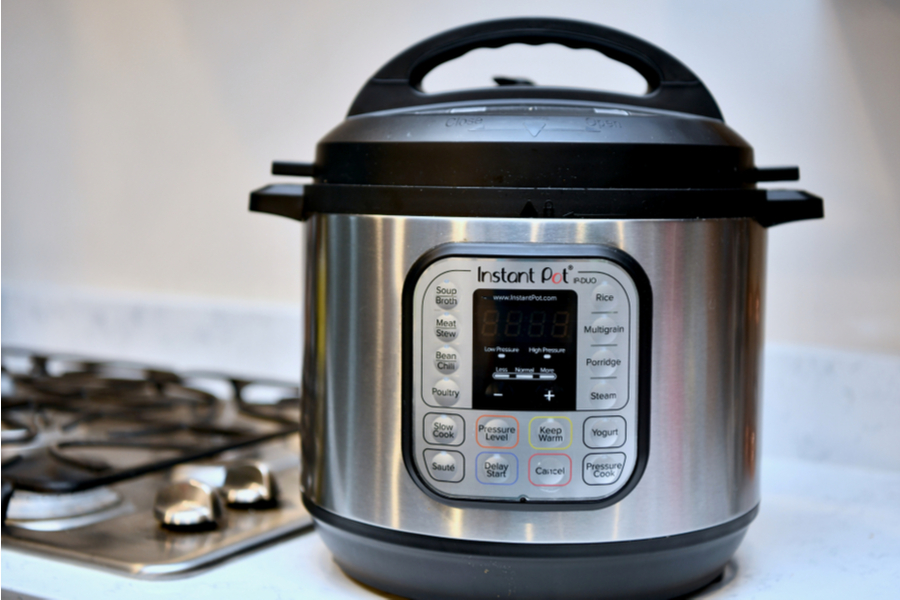 Unlike me, he has never been a big cheesecake lover. But over the years he has learned to like cheesecake. That is probably because I make them more often because I use my 6 quart Instant Pot Duo rather than the oven.
Beyond the standard New York style cheesecake, I have made Oreo, Pumpkin, Lemon and Caramel Apple cheesecakes as well.
But it wasn't until I made this recipe that he totally fell in love with cheesecake! And who can blame him since it is filled with two of his favorite ingredients: peanut butter and chocolate.
Instant Pot Peanut Butter Cheesecake Recipe
Every cheesecake starts with choosing the baking pan. You can use either a springform pan or a push pan.
I prefer to use a 7.5 inch Springform Pan that will fit easily inside my 6 quart or 8 quart Instant Pot.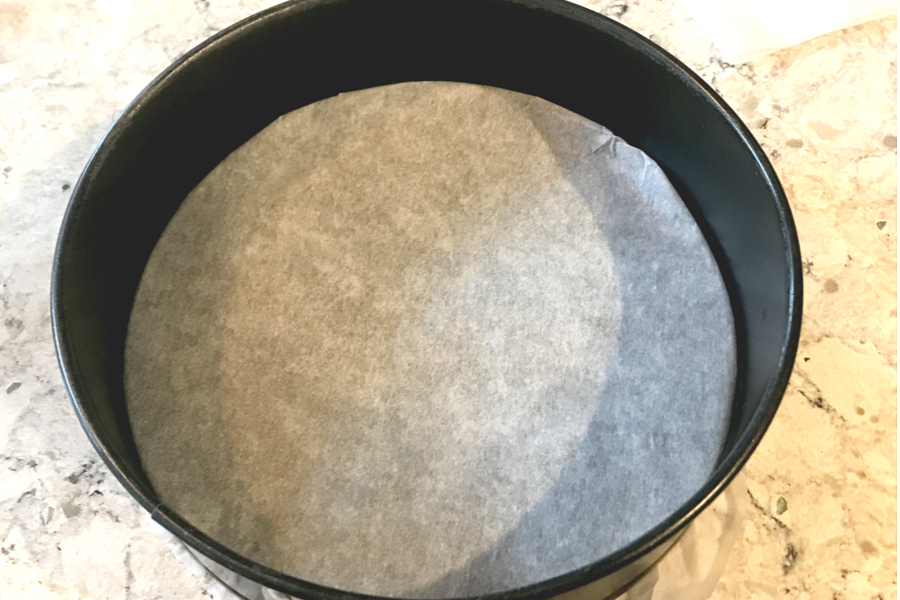 Once you have your pan, the next step is to make the crust. Instead of using the standard graham cracker crust that most cheesecakes are made with, we use peanut butter cookies for this recipe.
And not just any peanut butter cookie. We used Nutter Butters! The cookies are a little larger than standard size cookies, so we only needed 10 to make the crust. And that meant the rest of the package was available for a quick sweet treat later in the week.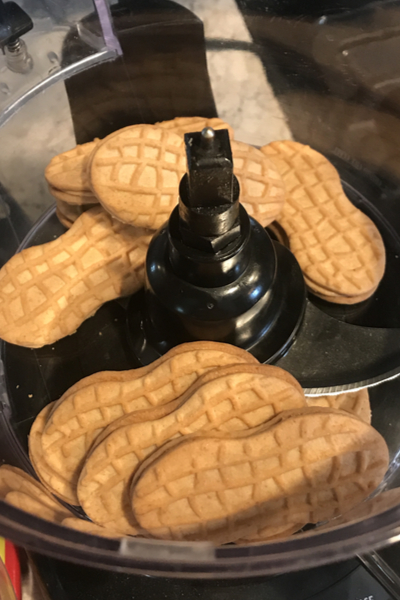 Crush the cookies until they become fine crumbs. We used our Hamilton Beach Food processor, but you can use a rolling pin as well. Then mix the cookies with the melted butter and press them in the greased pan to make the crust.
Now place the pan in the refrigerator or freezer while you make the peanut butter cheesecake filling.
The Filling
If you have ever made a cheesecake before, you will know that the key to getting a smooth filling is to start with room temperature cream cheese.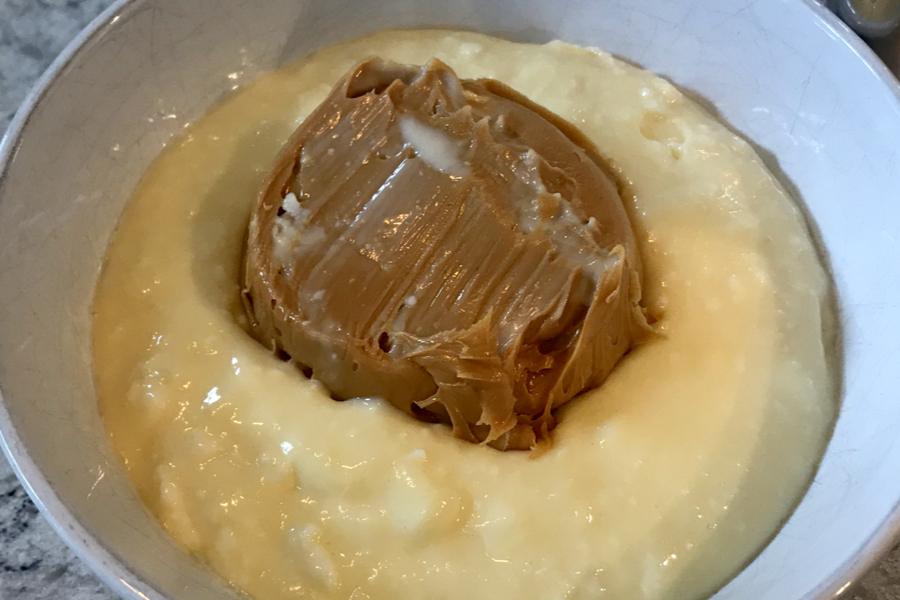 If you use cold or chilled cream cheese you will have clumps throughout your cheesecake.
In a mixing bowl mix the cream cheese until smooth and then add the sugar. Continue to mix until incorporated.
Now add the eggs, one at a time, just until they are blended into the mixture. It is vital here that you DON'T OVER MIX!!! Otherwise you have scrambled your eggs and your Peanut Butter Cheesecake will come out very uneven.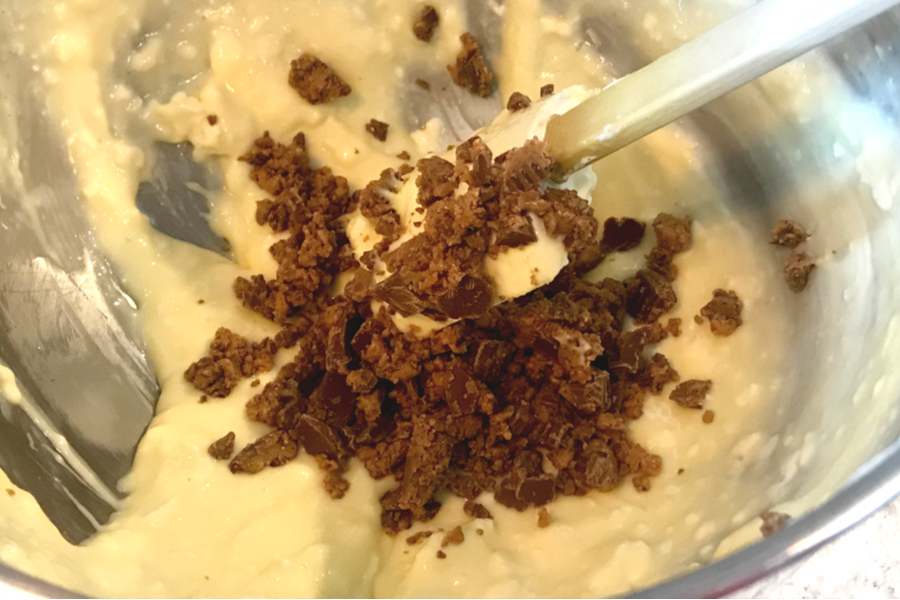 Once you have the filling prepared, remove 1 1/2 cups of the mixture into another bowl. Then add creamy peanut butter to the mixture that you just removed and fold to combine.
Add chopped peanut butter cups to the filling in the original mixing bowl and combine.
Now it is time to assemble the cheesecake!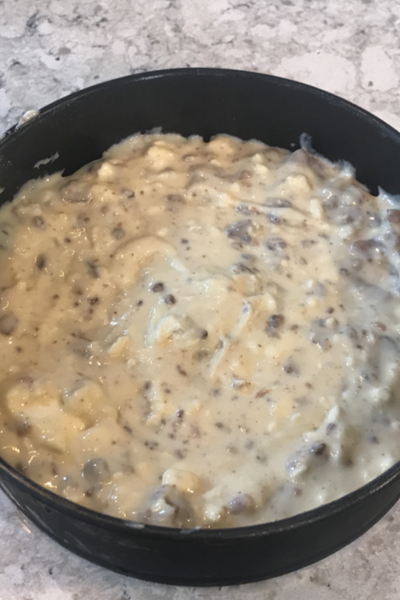 First add the layer of the filling and chopped peanut butter cups on top of the crust and smooth. Then add the filling with the creamy peanut butter on top and smooth to an even layer.
Cover the top of the springform pan loosely with aluminum foil.
Cooking Instructions
Now it is time to get your Peanut Butter Cheesecake in the Instant Pot!
If you have a silicone sling/trivet this is a great time to use it to lower the cheesecake inside the pot.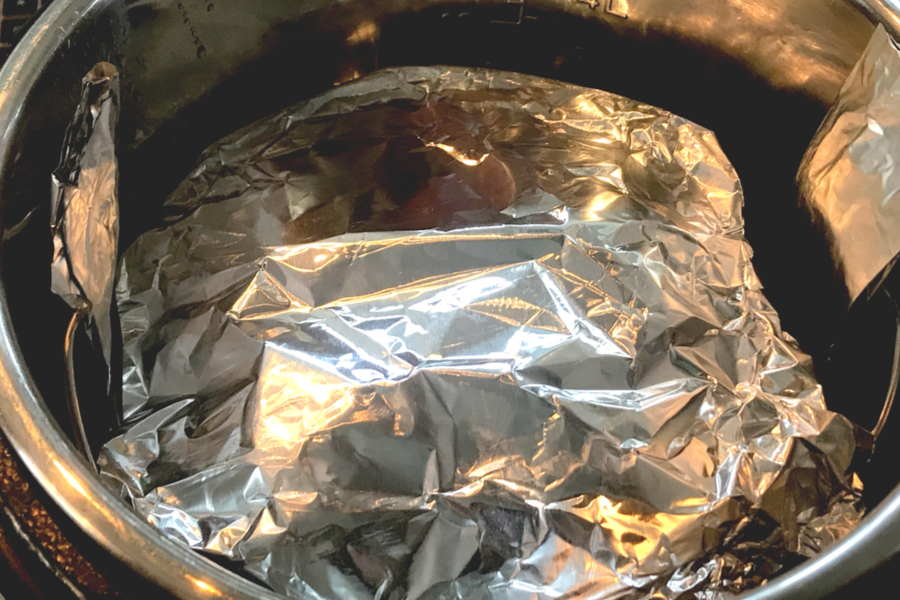 However, if you don't no worries! Make a large aluminum sling by folding a piece of foil in thirds. Then place the springform pan on the center and pull the handles up on each side.
Place the trivet that came with your Instant Pot in the liner, along with one cup of water. Lower the cheesecake down onto the trivet using the handles.
Lock the lid in place and pressure cook on HIGH for 24 minutes. Once the cooking time is up, allow for 10 minutes of Natural Pressure Release.
Then release any remaining pressure and carefully remove the Peanut Butter Cheesecake out of the Instant Pot.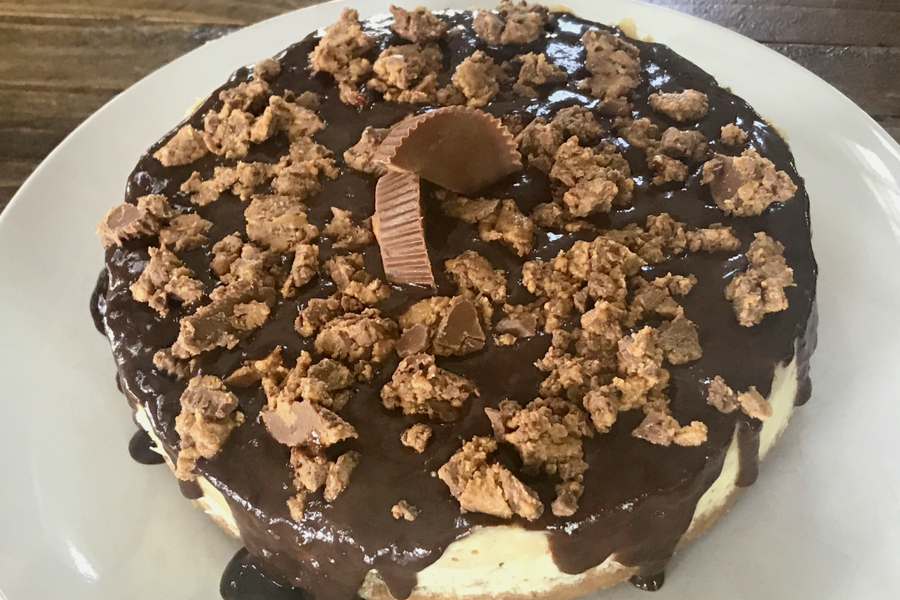 Immediately remove the foil and use a paper towel to dab any water sitting on top of the cheesecake. Allow it to rest on the counter until cool enough to refrigerate.
Cover and refrigerate for at least 8 hours. I know it is hard, but it will be well worth it in the end, I promise!
Now it is time to top your cheesecake with a chocolate ganache icing and more peanut butter cups!
I told you this is a game changing cheesecake recipe!!!
Serve immediately or refrigerate until it is time for dessert. Enjoy!
To receive our 3 Recipe Articles in your inbox each week, sign up for our free email list located on the side and bottom of each recipe. You can also follow us on Facebook, and Pinterest. This article may contain affiliate links where a small commission is paid if you purchase a product at no additional cost to you.
Instant Pot Peanut Butter Cheesecake Recipe