When I was first offered Cowboy Caviar, I was afraid that I would be eating fish eggs that had been salted and cured.
I proudly declined, as I am not a fan of traditional caviar. However, once I saw a colorful dip that looked nothing like fish eggs, I questioned my response.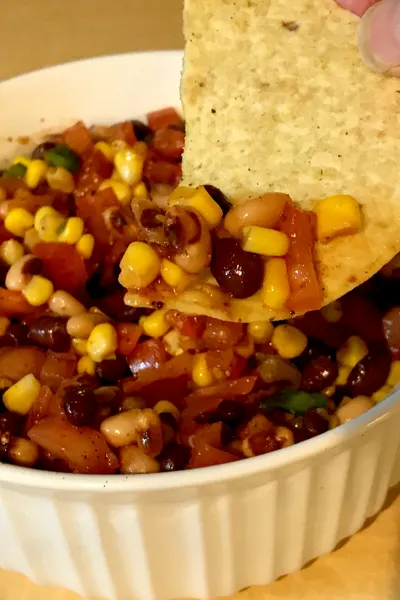 I was at a party and there were a ton of appetizers floating around. On the serving plate there were Salmon Phyllo Cups, Shrimp Cocktail and Cowboy Caviar.
I had no idea that the little plastic cups filled with what looked like a chunky salsa and topped off with tortilla chips was what they were calling Cowboy Caviar.
But when I saw one of my friends take a bite, I knew that I had to try some!
What Exactly Is Cowboy Caviar?
The original name if this amazingly delicious dip was called Texas Caviar. Originating in the 1940's the recipe creator was looking for a way to add black eyed peas to a New Year's recipe.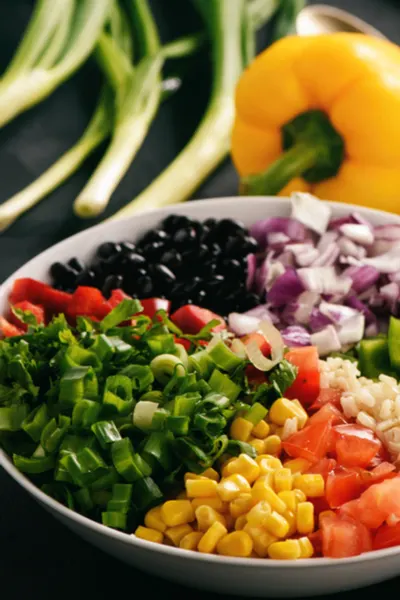 In the North, it is customary to eat Pork and Sauerkraut on New Year's Day. However, in the South, the food of choice is black eyed peas. It is said that if you eat them it will bring good luck for the upcoming year.
And lucky for us all, this is how the creation of what we now call Cowboy Caviar was created!
Black eyed peas are added to a dish full of black beans, corn, tomatoes, onions, bell peppers, and jalapenos. Then add in a little avocado and toss it in a dressing of lime juice, olive oil and cilantro, chili powder and cumin.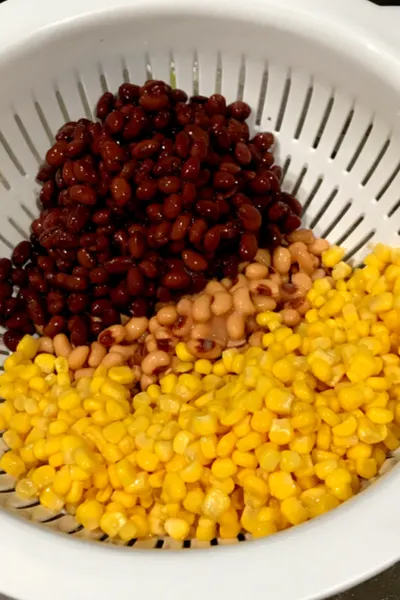 What you end up with is a dip that is fit for a King (or Cowboy!).
Traditionally served with tortilla chips, this Cowboy Caviar is a huge hit at any party or potluck!
Not Just a Dip
But don't just limit Cowboy Caviar to a delicious dip served at tailgate parties or potlucks.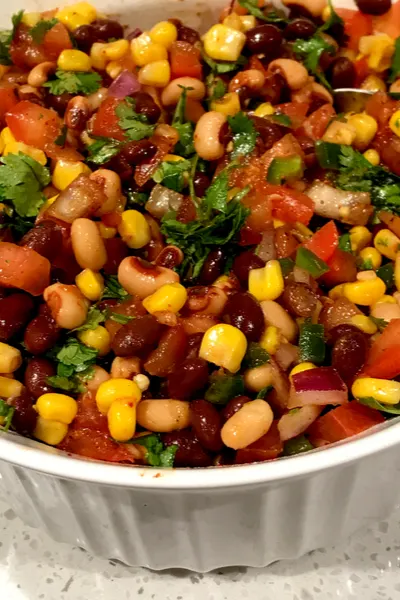 This combination is also a great addition to any meal!
Serve it as a stand alone side dish with any chicken, fish, or beef entree.
Or how about serving it on a corn or flour tortilla along with some cheese and lettuce for a vegetarian taco?
But our favorite way to make Cowboy Caviar the star of any main dish is to serve it as part of a burrito bowl.
Serve the mixture in a bed of rice and you have a filling meal that is perfect for lunch or dinner.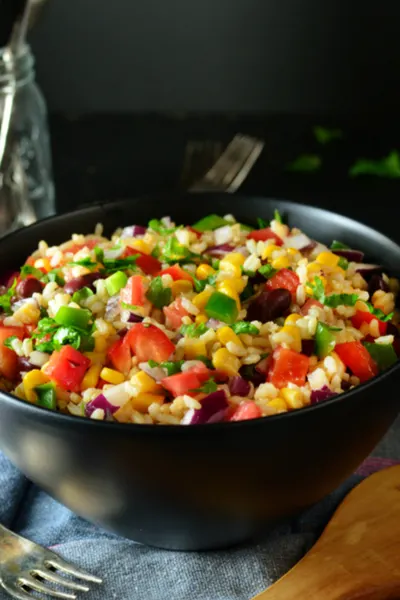 Or if you are the meat loving type, add in diced chicken, Carnitas, or Carne Asada for a true Tex-Mex meal.
And don't be shocked if you find yourself adding Cowboy Caviar to your scrambled eggs in the morning! It has truly become one of our favorite breakfast meals as well!

To receive our 3 Recipe Articles in your inbox each week, sign up for our free email list located in the middle of each recipe or email me at contact@makeyourmeals.com. You can also follow us on Facebook and Pinterest. This article may contain affiliate links where a small commission is paid if you purchase a product at no additional cost to you.
Cowboy Caviar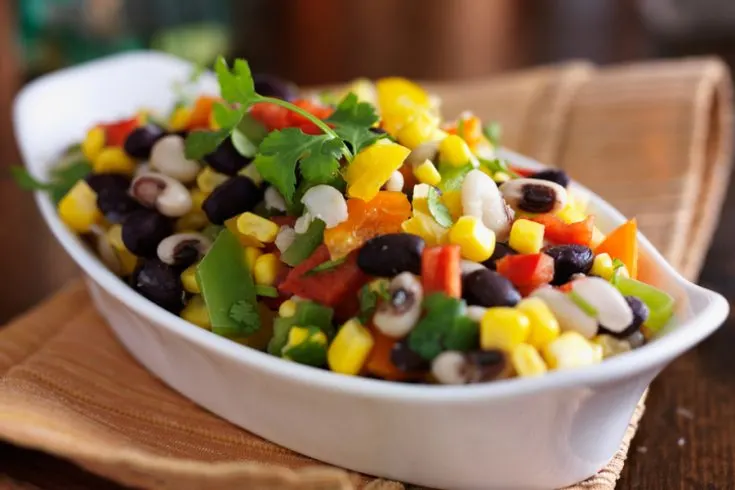 A colorful and healthy dip that is great to serve with chips for an easy to prepare appetizer. Or make it a meal and serve it with lettuce for a salad or with rice to make a Cowboy Bowl!
Ingredients
1 can black beans, rinsed and drained
1 can black eyed peas, rinsed and drained
1 cup corn, drained or fresh
1 cup tomatoes, seeded and finely diced
1/2 cup red onion finely diced
3/4 cup sweet bell pepper, finely diced
1 jalapeno, seeded and finely diced
1 avocado, diced
1/3 cup cilantro leaves chopped
1/3 cup olive oil
1/4 cup fresh squeezed lime juice
1 tablespoon honey, or agave
1 teaspoon cumin
1 teaspoon chili powder
Kosher salt, to taste
Ground black pepper, to taste
Instructions
Place the beans, black eyed peas, corn, tomatoes, red onion, bell pepper, jalapeno, avocado, and cilantro in a large bowl.
In a small bowl, whisk together the olive oil, lime juice, honey, cumin, chili powder, salt and pepper.
Pour the dressing over the bean mixture and toss gently to coat.
Serve with chips as an appetizer or serve with lettuce or rice for a meal.
Notes
If you like it spicy, dice the jalapeno with the seeds.

Recipe provided by Make Your Meals
Nutrition Information:
Serving Size:
1 grams
Amount Per Serving:
Unsaturated Fat:

0g