There isn't anything more delicious to bring to a tailgate party than Baked Bacon Cream Cheese Dip.
I mean seriously, who can resist hot cream cheese dip that has bacon, cheese, and caramelized onions scattered throughout.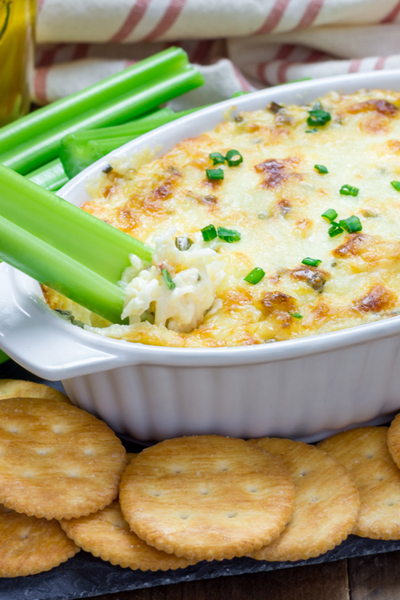 Dip a tortilla chip in the cheesy goodness and you will think you have died and gone to heaven!
The flavors that explode from the melted cream cheese are outstanding! In every bite you get a burst of sweet caramelized onion. And don't forget the smoked bacon crumbles that give you that WOW factor.
And just when you think you have it all figured out, there is a hint of a tangy yet smokey flavor that you just can't put your finger on.
That surprise taste comes from Worcestershire sauce.
And if you have viewed some of our other recipes, you know how much we like Worcestershire sauce!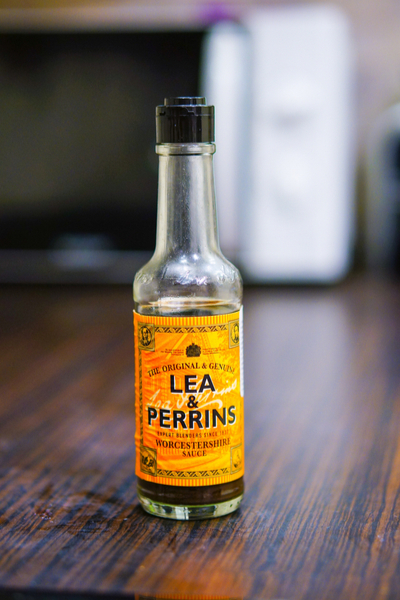 In fact, it is the base of our Steak Marinade and it plays a primary role in our Chicken Marinade as well.
And don't forget that it adds so much flavor when you make a Pot Roast!
But when it is added to this Baked Bacon Cream Cheese Dip it adds another layer of flavor that makes you want more!
Baked Bacon Cream Cheese Dip
So how do you make this delicious dip? Well just like most of our tailgate dips, it starts with a base of cream cheese.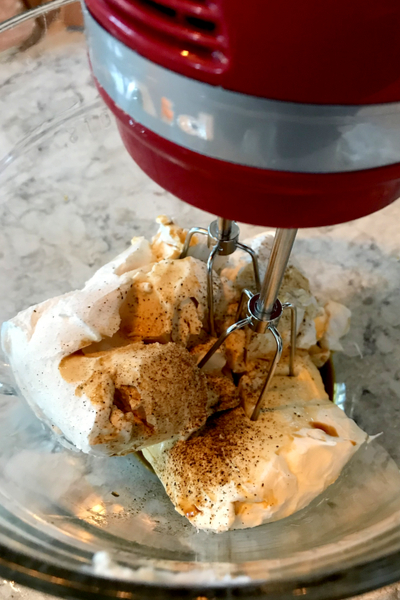 First, be sure to set your cream cheese out to warm up to room temperature. If you try to mix cold cream cheese you will end up with large clumps of it in your dip.
Next, using a hand mixer, combine the cream cheese, sour cream, Worcestershire sauce, salt and pepper together until smooth and creamy.
Then slice an onion real thin and saute it in some extra virgin olive oil in a small skillet.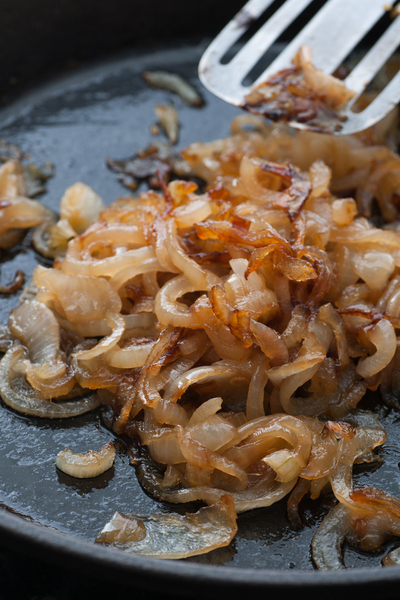 Keep sauteing it until it becomes a dark golden color. The cooking process will break down the sugars in the onions and they will become super sweet.
Then fold in the Cheddar and Mozzarella cheeses, along with the onions and bacon. Transfer the mixture to a baking dish and heat until it bubbles. It usually takes about 20-25 minutes to get it nice and hot.
Serving Suggestions
Of course, our favorite way to serve this Baked Bacon Cream Cheese Dip is with tortilla chips.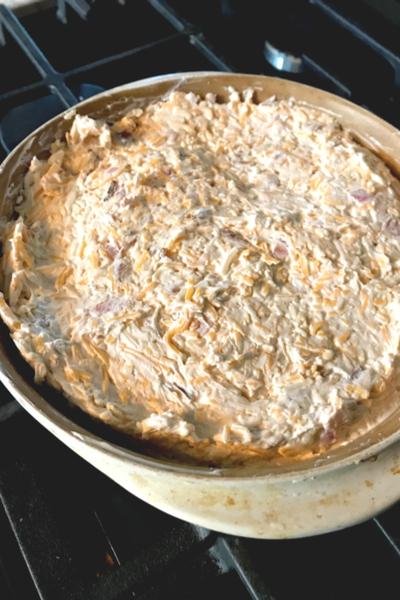 However, we also serve it with crackers or baguette slices.
And if you want to keep it low-carb, serve the hot dip with sliced vegetables. We like to use celery because the dip sits in the center groove and doesn't slide off as you bring it to your mouth.
And best of all, you can make also make this dip ahead of time and bake it right before game time!
And for another easy to make dip try this Creamy Bacon Crack Dip!


To receive our 3 Recipe Articles in your inbox each week, sign up for our free email list located in the middle of each recipe or email me at contact@makeyourmeals.com. You can also follow us on Facebook and Pinterest. This article may contain affiliate links where a small commission is paid if you purchase a product at no additional cost to you.
Baked Bacon Cream Cheese Dip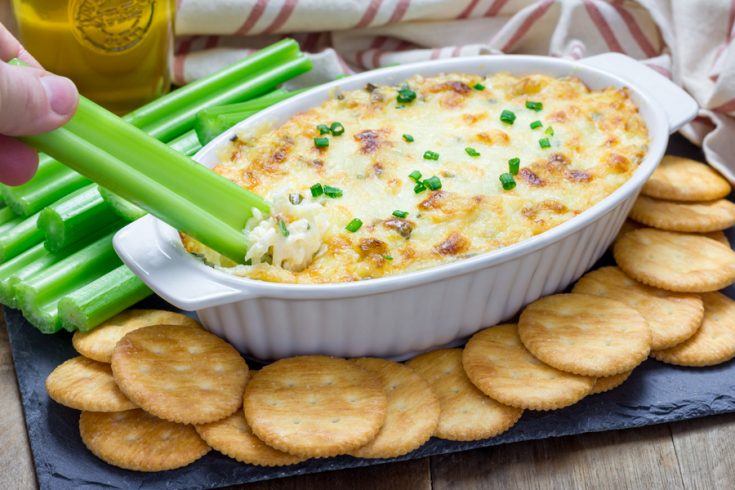 A hot cream cheese dip flavored with smoked bacon, cheese and caramelized onions that is perfect to serve at any tailgate or party!
Ingredients
1 tablespoon extra virgin olive oil
½ sweet onion, sliced thinly
½ cup smoked bacon crumbles
8 oz cream cheese, room temperature
1 cup sour cream
1 tbsp Worcestershire sauce
Salt, to taste
Ground black pepper, to taste
1/2 cup shredded sharp cheddar cheese
1/2 cup shredded mozzarella
Tortilla chips, baguettes, crackers, or sliced veggies for serving.
Instructions
Preheat oven 350°F.
In a medium skillet, add the oil and heat over medium-low heat. Once the oil is hot, add in the onions and cook until caramelized, drain and set aside.
In a medium mixing bowl, combine cream cheese, sour cream, Worcestershire sauce, salt and pepper and beat with a hand-held mixer until well combined.
Fold in the cheese, bacon and caramelized onion.
Transfer to a small baking dish and bake for 20 mins or until mixture bubbles.
Serve warm with tortilla chips, baguettes or vegetables.
Notes
Recipe provided by Make Your Meals
Nutrition Information:
Serving Size:
1 grams
Amount Per Serving:
Unsaturated Fat:

0g