Every time that we attend a tailgate party you can bet that there will be BBQ Little Red Smokies on the buffet table.
They are tiny little sausages that are coated in barbecue sauce and served as an easy to eat appetizer.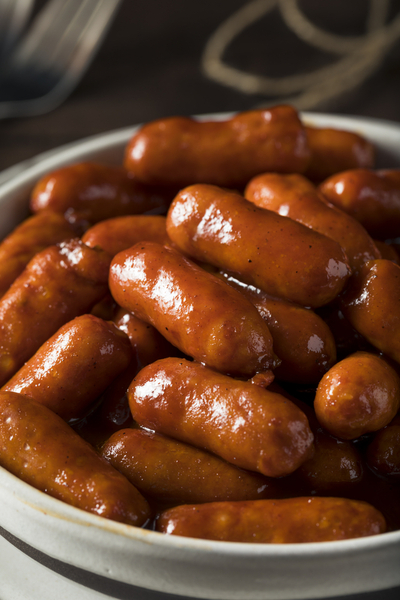 They are typically cooked in a slow cooker. But they can also be cooked in a large tray in the oven or on the grill.
And they are absolutely addicting! Just like potato chips, you can never eat just one!
Mini Smoked Sausages
So what exactly are Little Red Smokies?
The term Little Red Smokies generated because of a popular brand of the mini smoked sausages. The actual term is Lit'l Red Smokies and they are sold by Hillshire Farms.
However, they quickly became popular as an easy to eat appetizer. So the name Little Red Smokies has become a general term for any brand of tiny smoked sausages.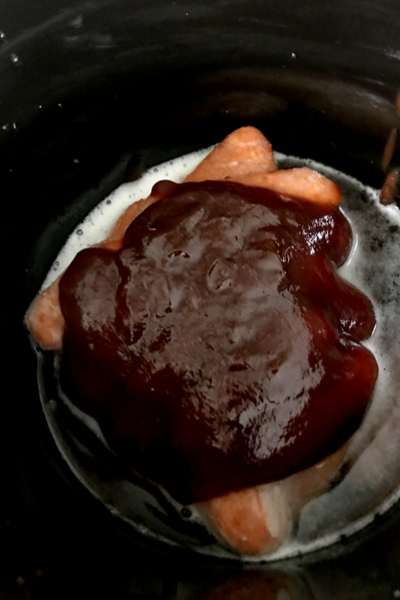 They are found in small, vacuum sealed packages near the hot dogs at the grocery store. They are sold by a variety of companies and most often, the mini sausages are already cooked when you buy them.
And although they are fantastic to use when making Pigs in a Blanket, the most popular way to eat them are when they are cooked and coated in BBQ sauce.
BBQ Little Red Smokies
The easiest way to make BBQ Little Red Smokies is to coat them in your favorite barbecue sauce and heat them on the stove.
However, that usually isn't the most popular way to make them.
Because they are a staple for tailgate or potluck parties, they are most often cooked in a slow cooker.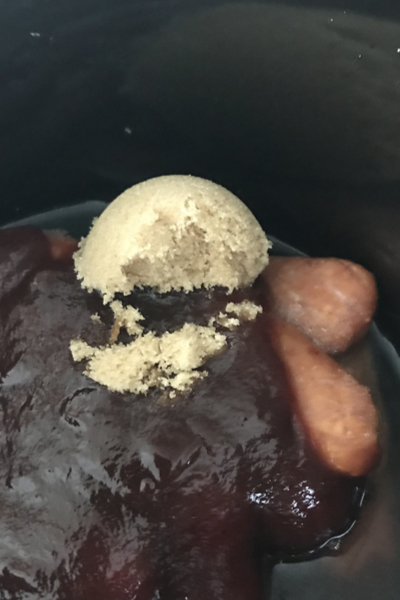 They take only a couple of hours to heat through and you can keep them warm for hours when cooked this way.
Which, of course, makes them ideal to serve at any gathering.
However, if you don't have access to electricity, the next best way to make BBQ Little Red Smokies is on the grill.
Add the ingredients in an 8 x 8 foil pan and heat through! It is literally that easy!
The Ingredients
Yes, you could simply pour your favorite bottle of barbecue sauce over top of the sausages and call it a recipe.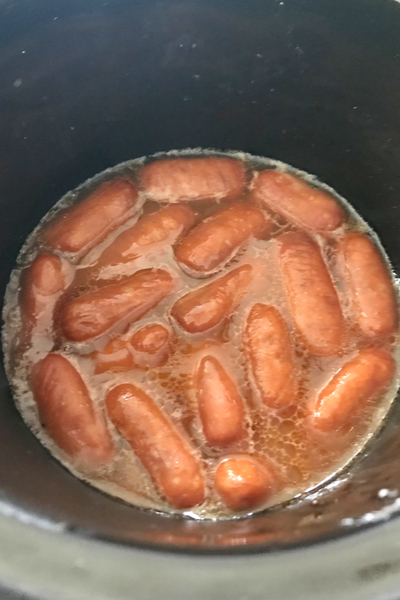 But we prefer to cook the sausages in a little beer for extra flavor. This is totally optional, but beer isn't just for Beer Brats any more!
And don't worry, the alcohol in the beer cooks off. It only adds additional flavor to the barbecue sauce.
Next we add a little brown sugar to sweeten things up. Although most barbecue sauces are laden with sugar to start with, adding a little fresh brown sugar adds a hint of fresh sweetness that you won't find in barbecue sauce alone.
Because the sausages are already cooked, they just need to be heated through.
Then all that is left to do is to sit back, relax, and enjoy your BBQ Little Red Smokies!


To receive our 3 Recipe Articles in your inbox each week, sign up for our free email list located in the middle of each recipe or email me at contact@makeyourmeals.com. You can also follow us on Facebook and Pinterest. This article may contain affiliate links where a small commission is paid if you purchase a product at no additional cost to you.
Barbecue Little Red Smokies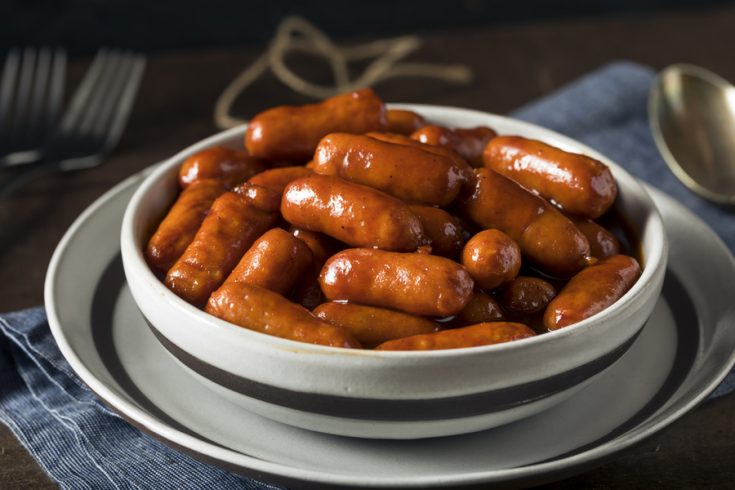 Barbecue Little Red Smokies are a must have appetizer for any tailgate party. Easy to make and a crowd favorite.
Ingredients
2 packages Little Red Smokies 12 oz each
18 oz barbecue sauce
2 Tbsp. brown sugar
6 oz. beer
Instructions
Oven or Grill
Preheat oven or grill to 350°F.
In an 8'' x 8'' pan mix together all ingredients and stir to combine. Bake or grill for 30 minutes, or until heated through.
Slow Cooker
Mix all ingredients in your slow cooker and heat 2-3 hours on high or until heated through.
Stove Top
Add contents to a medium saucepan over medium heat for 10 minutes or until heated through.
Serve immediately.
Notes
Recipe provided by Make Your Meals
Nutrition Information:
Serving Size:
1 grams
Amount Per Serving:
Unsaturated Fat:

0g