If you are like me and have a few extra zucchini hanging around, you are going to love this Zucchini Crisp recipe!
Every summer, when I go to pick zucchini from the garden, I always wonder why I planted so many.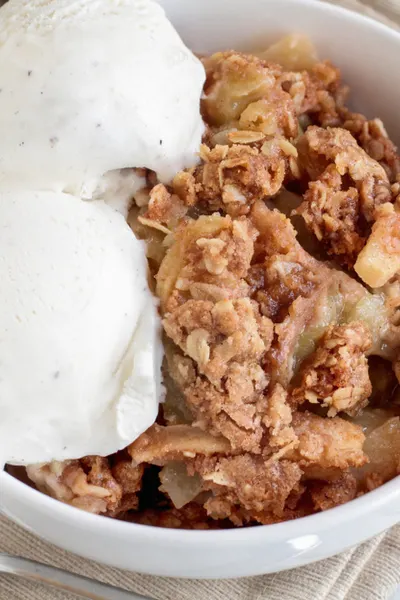 There are only so many recipes that you can make with zucchini. Besides sautéing slices of zucchini for stir fry, grilling zucchini with other fresh vegetables and roasting it in the oven, we have to get creative to make great use of our fresh zucchini.
Some of our favorite zucchini recipes include:
However, ever since I made Zucchini Crisp, it has become a family favorite! The best part of all is that it uses 4-5 whole zucchini and no one knows that they are eating a dessert made with a vegetable!
Zucchini Crisp Recipe
The first step in making this recipe is to peel and remove the seeds of the zucchini. Then diced them into 1/2 – 1 inch, bite size chunks.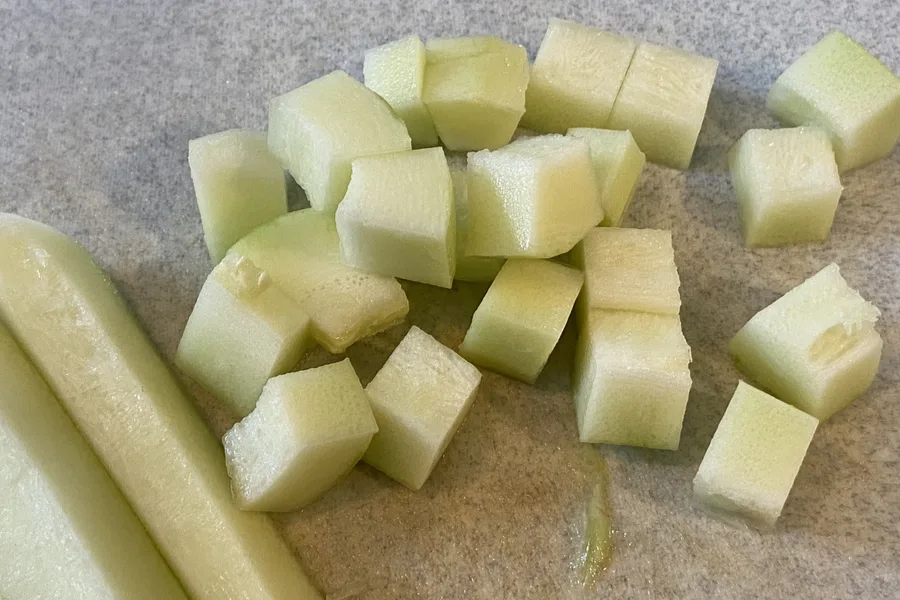 I would suggest starting with 3-4 medium size zucchini. Then you can continue to peel additional zucchini if needed to get the 8 cups that is required for this zucchini crisp recipe.
Next, add the sugar, lemon juice, cinnamon and nutmeg to the zucchini pieces. Toss the mixture until the zucchini is evenly coated. Then spread the mixture into a greased 9 x 13 baking dish.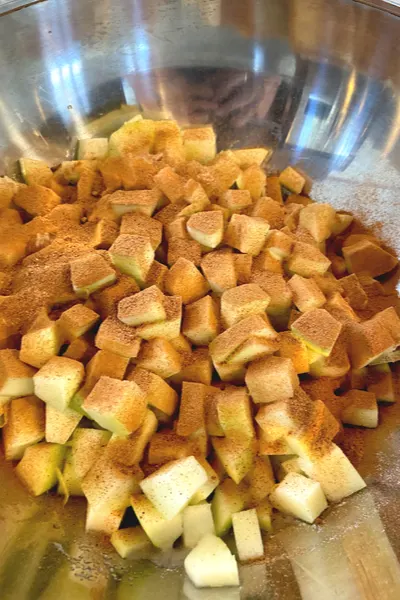 In a separate bowl, add the oats, brown sugar, and flour and mix to combine. Then cut in the butter until the mixture resembles coarse crumbles.
Spread the crisp crumbles evenly over top of the zucchini. Then place the dish in a preheated oven for approximately 45 minutes.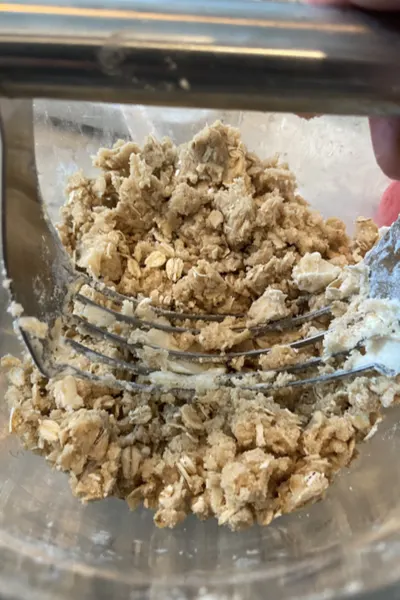 Bake until the mixture on the outer edge is bubbly and the top crumb mixture is golden brown.
Remove from the oven and let it sit for 10 minutes before serving.
I guarantee that once you take the first bite that you would swear you were eating apple crisp!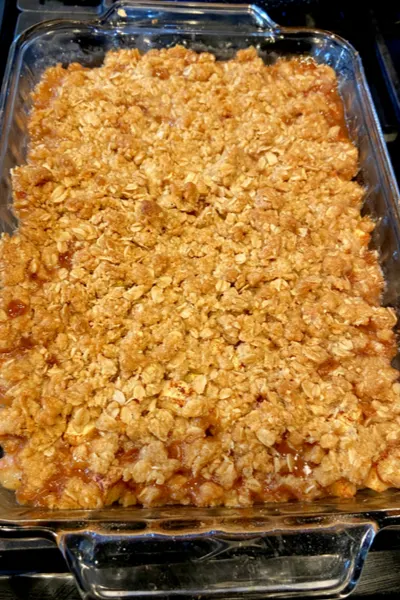 Of course, if you would like, add a scoop of vanilla ice cream on top of your zucchini crisp! Then it is truly a dessert that everyone will love!
Enjoy!

To receive our 3 Recipe Articles in your inbox each week, sign up for our free email list located in the middle of each recipe or email me at contact@makeyourmeals.com. You can also follow us on Facebook and Pinterest. This article may contain affiliate links where a small commission is paid if you purchase a product at no additional cost to you.
Zucchini Crisp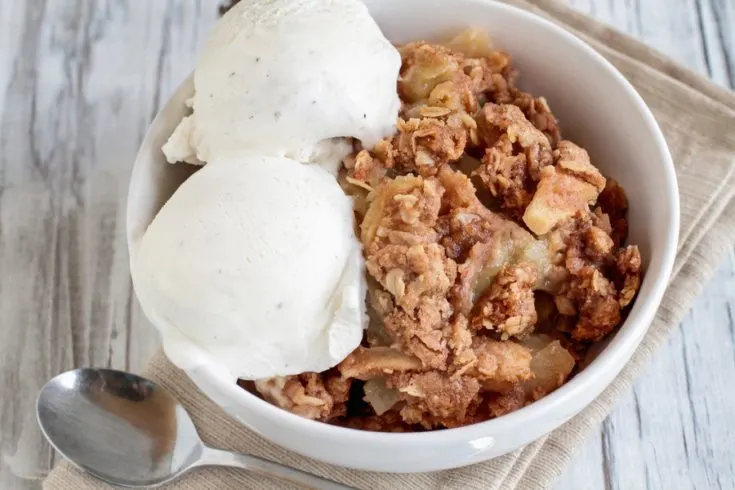 All the flavors of Apple Crisp but made with zucchini instead of apples! A great recipe to use those garden fresh zucchini.
Ingredients
8 cups zucchini, peeled, deseeded and diced into bite size pieces
½ cup granulated sugar
⅓ cup lemon juice
2 teaspoons ground cinnamon
1 teaspoon ground nutmeg
1 cup light brown sugar
1 cup rolled oats
1 cup all-purpose flour
½ cup butter
Instructions
Preheat oven to 375° F. Grease a 9x13-inch baking dish and set aside.
Mix zucchini, white sugar, lemon juice, cinnamon, and nutmeg in a large bowl. Toss until the zucchini is coated. Pour mixture into the prepared baking dish.
In another bowl, combine brown sugar, oats, and flour. Cut in margarine until mixture resembles coarse crumbs. Sprinkle evenly over top of zucchini.
Bake in preheated oven for 45 minutes or until the mixture is bubbly and the top is light brown.
Remove from the oven and let set 10 minutes before serving.
Once cool, cover and store at room temperature.
Notes
Approximately 4-5 medium size zucchini
Recipe provided by Make Your Meals
Nutrition Information:
Serving Size:
1 grams
Amount Per Serving:
Unsaturated Fat:

0g