Barbecue Beef Ribs are one of my very favorite things to make in the pressure cooker.
The meat becomes so tender and juicy during the cooking process, that it literally falls off of the bone as you eat them.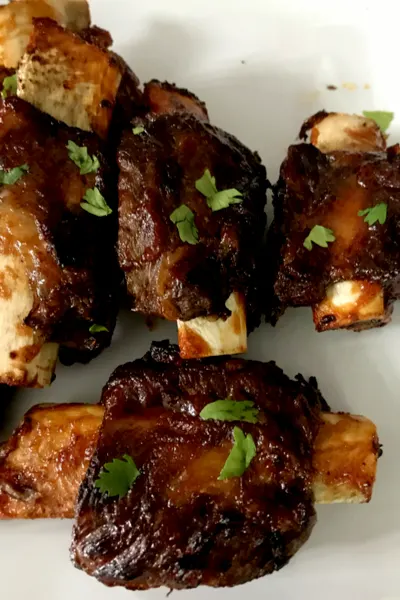 To my surprise, I even like them more than smoked barbecue beef ribs.
Short Ribs vs. Back Ribs
Beef ribs come in two different varieties.
Beef short ribs are most often seen and sold at local grocery stores. These contain 1-2 inches of meat on top of the bone.
They are called short ribs not because they are short in length, but because they come from what is called the short plate.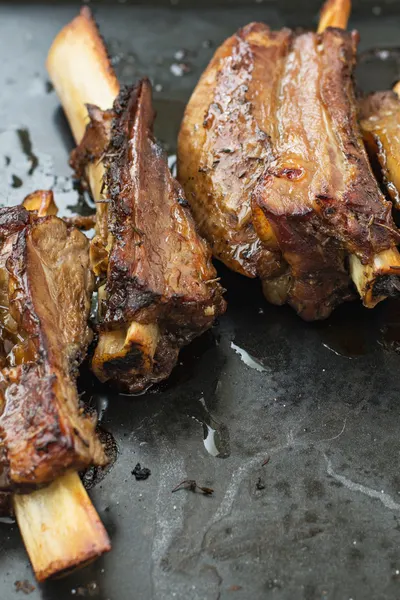 They are stuck between two popular cuts of meat – flank steak and brisket.
They have a lot of marbled fat intertwined in the meat, making for a flavorful dish.
However, they do require low and slow cooking to make them become fall off the bone tender.
That is one reason that I prefer to make barbecue beef back ribs.
Back Ribs come from the cut of meat that I consider one of the most flavorful sections. They are the bottom section of sirloin steak that gets cut off.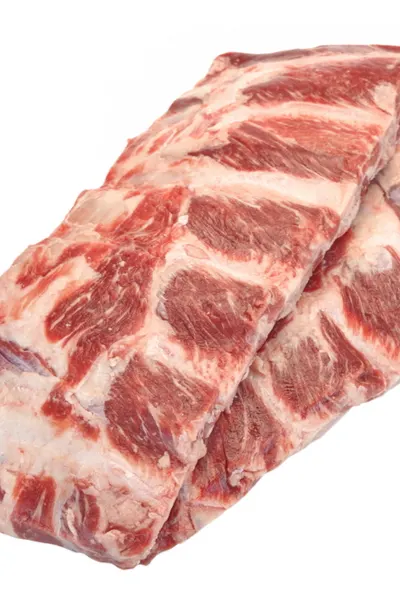 They have long curved bones and the meat is actually between the bones, not on top.
When cooked properly, the meat literally falls off of the bone. The longer bones and smaller portions of meat are perfect for eating at a barbecue.
Pressure Cooking Barbecue Beef Ribs
Although cooking ribs in a smoker is a great way to gain a ton of flavor, I prefer to make barbecue beef ribs in my Ninja Foodi.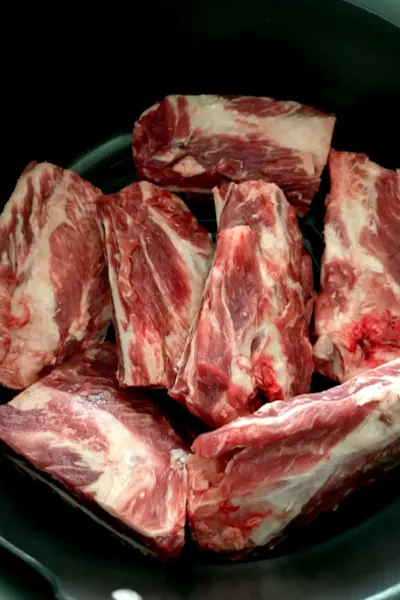 The meat has so much natural flavor which makes it perfect to cook under pressure.
In fact, they have so much flavor that I don't add any extra seasonings before they get cooked.
Simply cut them into individual pieces and place them in a steamer basket or on top of a trivet.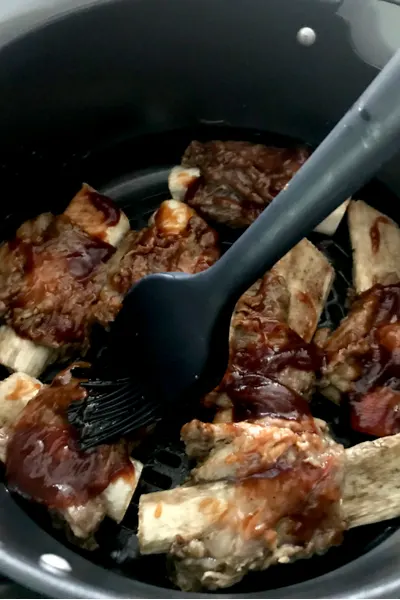 Once the cooking time expires allow for 10 minutes of Natural Pressure Release.
This helps draw the moisture back into the meat itself.
Then simply add the barbecue sauce and crisp them under the broiler or in the Ninja Foodi on Air Crisp mode.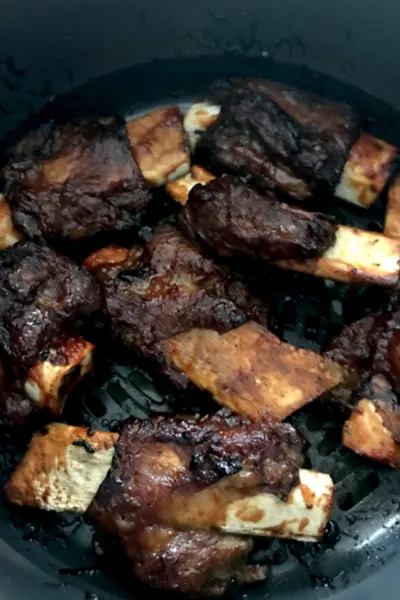 The results – absolutely delicious, fall off of the bone, Barbecue Beef Ribs!
Make it a real barbecue and serve them with Instant Pot Mac and Cheese and Coleslaw.

To receive our 3 Recipe Articles in your inbox each week, sign up for our free email list located in the middle of each recipe or email me at contact@makeyourmeals.com. You can also follow us on Facebook and Pinterest. This article may contain affiliate links where a small commission is paid if you purchase a product at no additional cost to you.
Pressure Cooker Barbecue Beef Ribs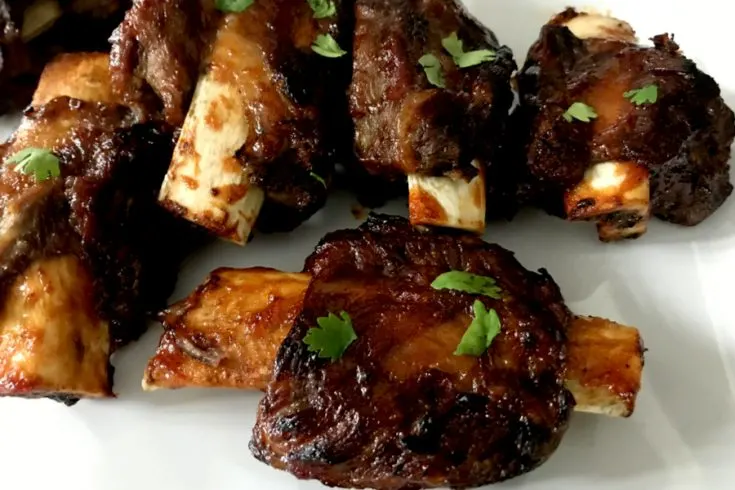 Beef Ribs cooked in the pressure cooker until nice and tender and then broiled with barbecue sauce until caramelized.
Ingredients
1 rack Beef Back Ribs
1/2 cup Barbecue Sauce
1 cup Beef Broth or water
Instructions
Place the beef broth or water in the liner of your pressure cooker
Cut the ribs in 2 bone sections
Add a steamer basket to the liner of your pressure cooker and stack ribs in the basket. It is okay if they overlap.
Lock the lid in place and put the valve in the Sealing position. Pressure Cook/Manual on HIGH pressure for 25 minutes.
Once the cooking time has expired, allow for a Natural Pressure Release for 10 minutes. Then Quick Release any remaining pressure.
Ninja Foodi
Brush the barbecue sauce over the ribs and Air Crisp for 10 minutes.
Instant Pot
Remove the ribs and place on a baking sheet.
Brush the barbecue sauce over the ribs and place under a broiler until the sauce has caramelized.
Notes
Recipe provided by Make Your Meals
Nutrition Information:
Serving Size:
1 grams
Amount Per Serving:
Unsaturated Fat:

0g