Ditch the store-bought cans and take advantage of fresh pumpkins to make your own homemade pumpkin puree.
It is super easy to do and you don't have to worry about running to the store every time you need it for a recipe.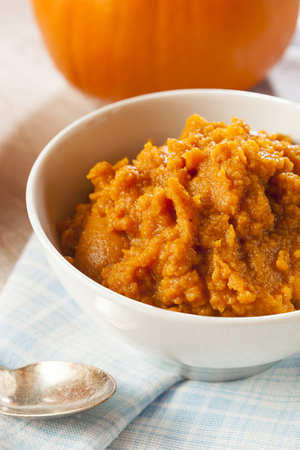 In fact, think about how many times you end up wasting the remainder of what is in the can. Especially if a recipe only calls for 1 cup.
When you make your own fresh, homemade pumpkin puree you can freeze it into smaller portions than what is in a typical can.
By doing it this way you can just pull out a small portion whenever needed for your favorite pumpkin pie, pumpkin bread or any other pumpkin recipes.
What Type of Pumpkin To Use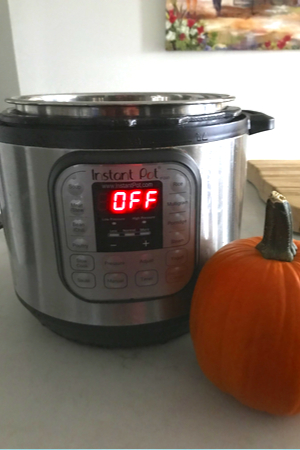 What type of pumpkin makes the best pumpkin puree?
Although you can use any pumpkin to make puree, there is definitely a best variety to use. The smaller sized pie pumpkins get the gold star for this category.
Pie pumpkins, although very cute, aren't just small, baby pumpkins. They are varieties that breed a sweeter flesh that makes them perfect for puree.
Of course you can make any pumpkin into puree. It just won't have that classic pumpkin puree taste that is found in the cans or in puree made from pie pumpkins.
Different Methods To Make Pumpkin Puree
There are several different ways that you can make pumpkin puree.
The classic ways of making it are by baking, steaming and/or boiling pieces of pumpkin.
Then when the pumpkin flesh is fork tender, you peel away the skin and process in a food processor until smooth. We use our Hamilton Beach Duo Food Processor for this task and it blends it perfectly smooth.
I have always preferred to bake our pie pumpkins. Not that the results were different, I just didn't want to stand over a steaming pot of boiling water.
Instant Pot Pumpkin Puree
However, since we bought our Instant Pot 6 quart Duo, I have switched my favorite method of making homemade pumpkin puree.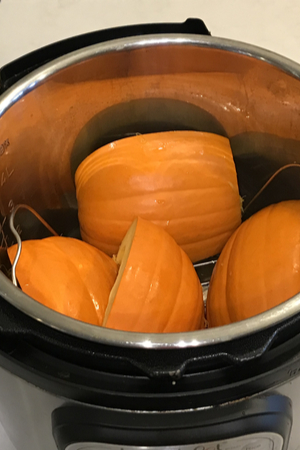 Making it in the Instant Pot is much faster than baking it. Plus, there is no need to heat up the kitchen.
Just clean, cut and remove the seeds. Be sure to save the seeds to make Roasted Pumpkin Seeds.
Place it on the trivet along with a cup of water and in 30 minutes of pressure cooking, it is ready.
Drain the water, remove the trivet and use either an immersion blender or food processor to puree it.
The Secret To Thick and Dark Pumpkin Puree
Using traditional methods, you would remove and discard the skin after it has been cooked. Although, the puree always seemed much thinner and lighter in color than the store-bought canned version.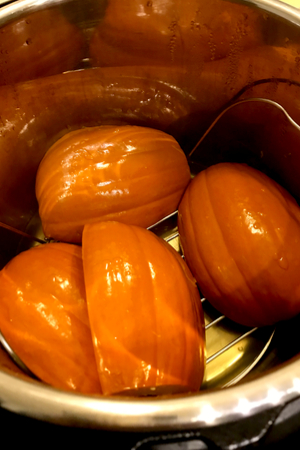 So after a little investigation and a lot of questions asked, I found the secret to thick and dark pumpkin puree.
There is no need to remove the skin of the pumpkin. It not only adds a deeper color to the puree, but it also acts as a thickening agent.
No draining is necessary when the skin has been blended down with flesh of the pumpkin.
Therefore, less time + less work = Instant Pot wins!!!
However, I have included the traditional cooking methods as well for those who don't yet own an Instant Pot. But let me tell you, once you get one you are going to fall in love with it!
See our Instant Pot Recipes Page for other great recipes.
Check out the printable recipe below and all of our recipes and let me know what you think!
To receive our 3 Recipe Articles in your inbox each week, sign up for our free email list. You can also follow us
on Facebook, Twitter, Pinterest, and Instagram. This article may contain affiliate links.
How To Make Pumpkin Puree – Instant Pot and Stove Instructions Included