When I was looking up recipes to make Pumpkin Bread I was shocked at the variations that I found in each recipe. It seemed like no two recipes were the same, or even similar.
I was getting frustrated, as I was hoping to find a tried and true recipe that had raving reviews. Plus I needed a recipe in a hurry, as I was responsible to make 4 loaves for a bake sale.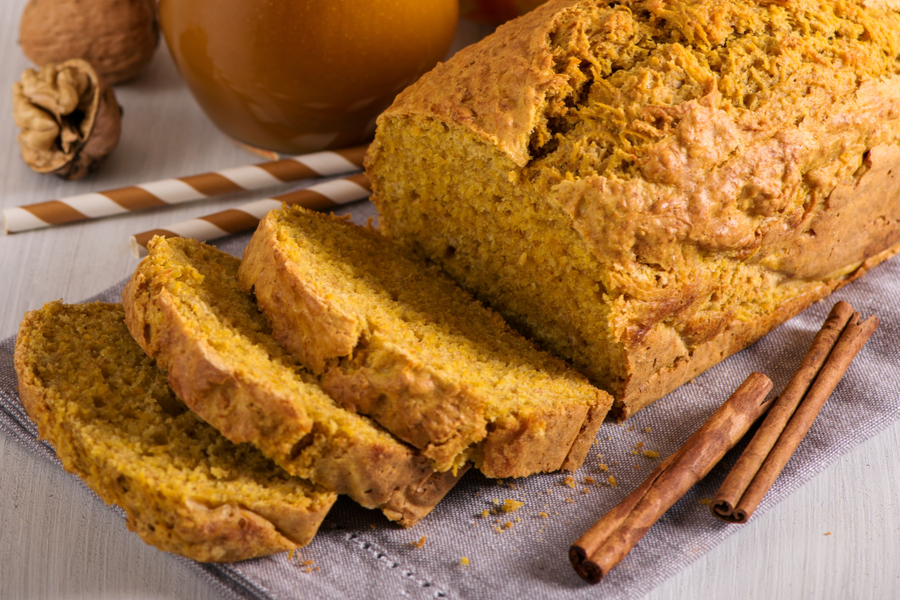 But instead, I was stuck in quandary. Based on the reviews that I was reading, I could either make the bread that was on the dry side and risk it crumbling apart when sliced, or make one that tasted more like a cake than a bread.
However, my goal was to make pumpkin bread that was somewhere in between. So I looked at my Zucchini Bread recipe to see if I could adapt it to make it just as moist and delicious for this recipe.
I was pleased with the initial results and the bake sale was a success. Moist, yet sliceable bread that was easy to serve without falling apart.
Since that time, I have adjusted the recipe to replace the vegetable oil with unsweetened applesauce. It is not only healthier, the natural sweetness of the applesauce pairs perfectly with the pumpkin flavor.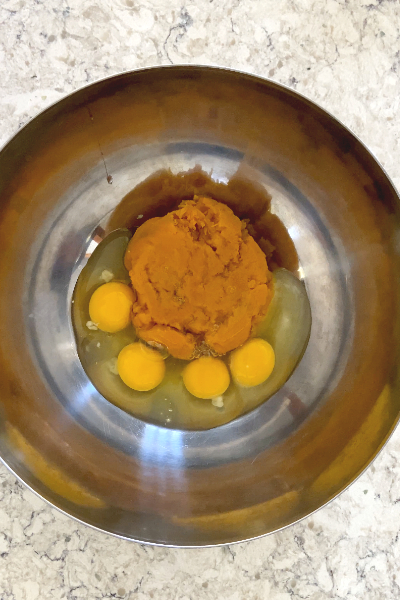 After all it is usually around Autumn when we make both Apple and Pumpkin Recipes anyway. In fact, I was able to use both my Instant Pot Applesauce and Homemade Pumpkin Puree in this recipe!
How To Make The BEST Pumpkin Bread
First, preheat the oven to 375°F and grease two 9 x 5 x 3 loaf pans with non-stick baking spray. Set aside.
Start making your pumpkin bread batter by adding the pumpkin puree, eggs, applesauce and water in a large mixing bowl. Mix until well incorporated. Remember to buy 100% pumpkin puree, not pumpkin pie filling. Of course you can also use homemade pumpkin puree as well.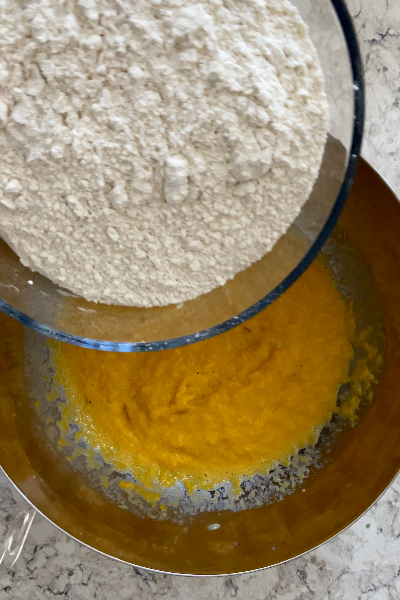 Next, add all of the dry ingredients to the pumpkin mixture. Stir to combine. This will take a few minutes to come together, but keep mixing and it will begin to resemble batter in just a minute or two.
Then evenly pour the batter into the prepared baking pans. Even out the tops of the batter so it reaches all 4 corners and is fairly smooth on top.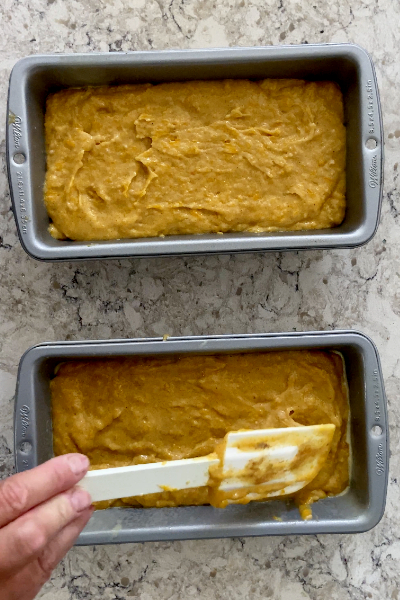 Baking Time
Place the loaf pans in the preheated oven and bake for 60-70 minutes. You will know when the pumpkin bread is baked through when a toothpick inserted in the center comes out clean.
Now remove the bread from the oven and place on a wire cooling rack. Let them rest for 10 minutes while still in the pan. Then remove the bread and allow them to cool completely, sitting directly on the cooling rack.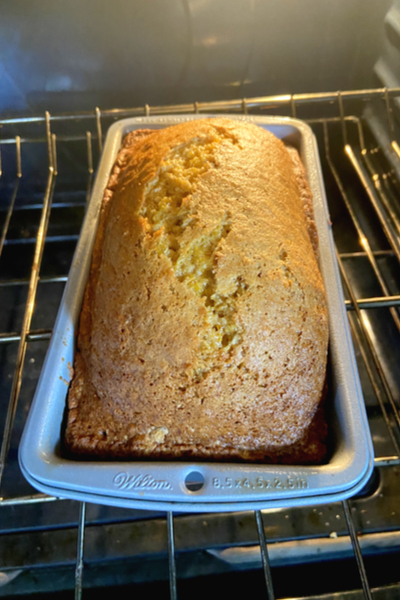 Slice and serve or store in an air-tight container at room temperature for 3-5 days or in the refrigerator for up to a week. You can also freeze pumpkin bread by wrapping it in aluminum foil and then placing it in an air-tight freezer bag.
Enjoy!
Check out some of our most recent recipes….

To receive our 3 Recipe Articles in your inbox each week, sign up for our free email list located in the middle of each recipe or email me at contact@makeyourmeals.com. You can also follow us on Facebook and Pinterest. This article may contain affiliate links where a small commission is paid if you purchase a product at no additional cost to you.
Yield: 16 servings
Pumpkin Bread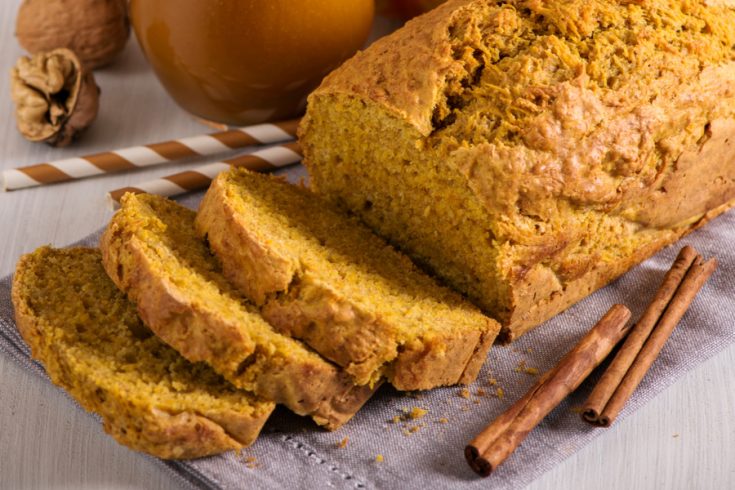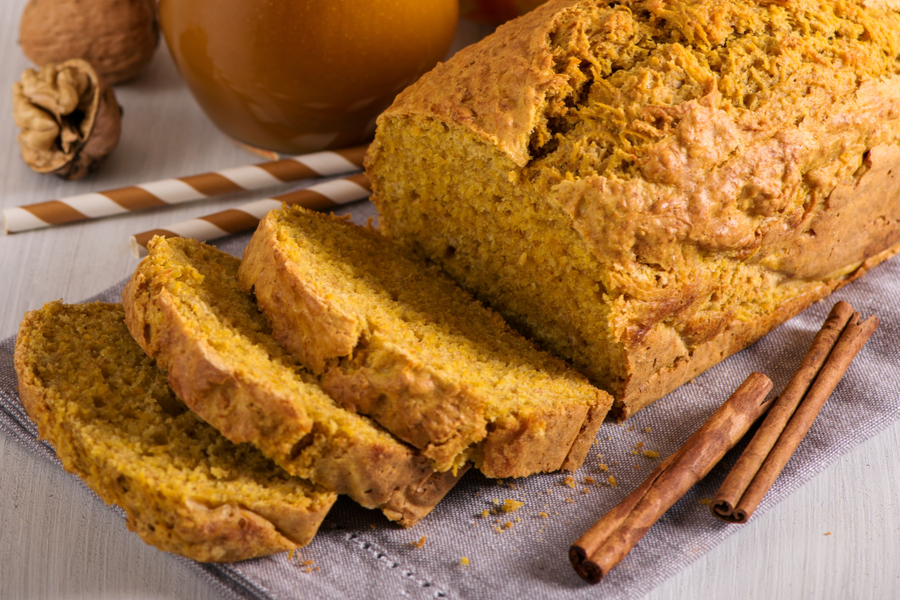 Ingredients
3 1/3 cups all-purpose flour
3 cups sugar
2 tsp baking soda
1 1/2 tsp salt
1 tsp ground cinnamon
1 tsp ground nutmeg
1 15 oz can pumpkin
2/3 cup applesauce , all natural
4 large eggs
2/3 cup water
Instructions
Preheat oven to 350°F. Spray two 5x9x3 inch loaf pans with non-stick spray, set aside.
In a large mixing bowl combine pumpkin, applesauce, eggs and water. Slowly mix in dry ingredients until combined. Spoon mixture into loaf pans.
Bake for 60-70 minutes or until a toothpick inserted near the center comes out clean.
Place on a cooling rack for 10 minutes and then remove from pan to cool completely.
Notes
Recipe provided by Make Your Meals
Nutrition Information:
Yield:
16
Serving Size:
1 grams
Amount Per Serving:
Calories:

273
Total Fat:

2g
Saturated Fat:

1g
Unsaturated Fat:

0g
Cholesterol:

47mg
Sodium:

376mg
Carbohydrates:

61g
Fiber:

2g
Sugar:

39g
Protein:

5g