I never thought Instant Pot Prime Rib was a good idea, until I tried it for myself.
In fact, I have always been a fan of making Prime Rib using traditional cooking methods.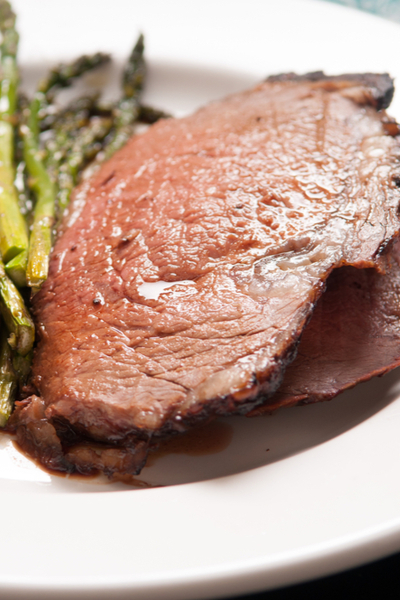 Our no-fail, oven cooking technique for this classic cut of beef is one that I have been using for years. (See: The Perfect Way To Make Prime Rib).
So why would I change things up and make Prime Rib in the Instant Pot?
The initial reason was because that I didn't have 3 hours to spare!
Although cooking prime rib in the oven is absolutely the best way to cook it, there are times when it just isn't possible.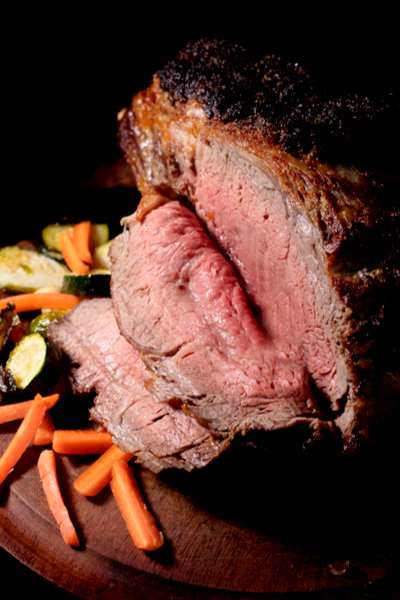 First, you may not be able to keep your oven occupied for that long of a time period.
And second, you may not have 3 hours to wait for your roast to cook to perfection.
That is when it is time to turn to your Instant Pot!
How To Make Instant Pot Prime Rib
So how do you make Prime Rib that is worthy of serving by using the Instant Pot?
The answer is really quite simple. Keep it simple!
What Meat To Purchase….
First, be sure to purchase a prime grade cut of meat. This is the highest quality cut of beef and it is important to use if you want the best prime rib.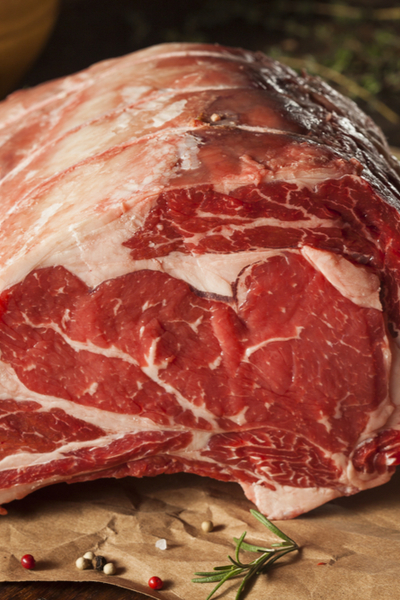 Yes, it is more expensive than the choice grade, but it is well worth the cost.
Second, whenever given the chance, purchase the first cut of a prime rib roast.
This cut of beef is closest to the sirloin and comes from the 10-12th ribs. It is more uniform in texture and produces a higher quality product when cooked.
However, if all you can find is a second cut, it will work out just fine. The meat may contain a little more fat, but it will still be delicious.
How to Cook The Prime Rib
Now that you know what type of meat to purchase, it is time to get cooking!
The first thing that you must do is to take the prime rib roast out of the refrigerator and let it come to room temperature.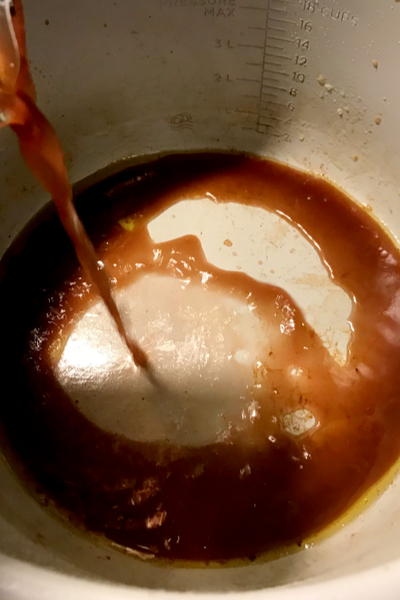 You should NOT make this recipe using a roast right out of the oven.
Second, be sure to sear the prime rib prior to cooking it in the Instant Pot. This will help the juices remain inside the meat while it cooks.
Then add in the liquid and use the trivet to cook your roast.
The Cooking Debate
Now comes the debate. There is much discussion on how long you should cook a prime rib in the Instant Pot. And for that matter, what setting it should be on.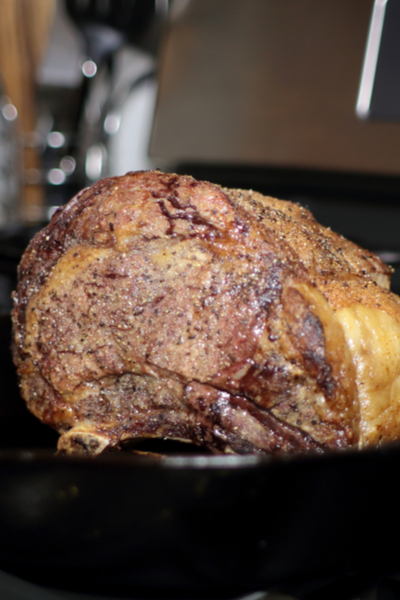 If you search the internet, you will see cook times ranging from 5 minutes to 30 minutes. And you will also find cooking instructions that require you to use LOW pressure.
For us, when we tried making Instant Pot Prime Rib, it was still basically raw after 5-7 minutes of cooking on Low Pressure. And that was even with the 35 minutes of Natural Pressure Release following the cooking time.
However, when we cooked the roast on HIGH pressure and we increased the cook time to 13 minutes, the Prime Rib turned out perfect!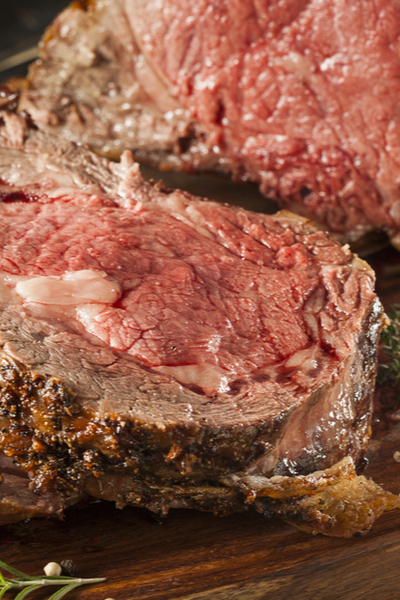 The center of the roast was nice and pink inside, and the ends were cooked to medium to medium-well.
In addition, you have the most delicious Au Jus that you have ever tasted!
So the next time that you are making Prime Rib, consider the Instant Pot if the oven method is out of the question!
Serve Garlic Butter Smashed Potatoes with your Prime Rib for an amazing meal!
Check out the printable recipe below and let me know what you think!
To receive our 3 Recipe Articles in your inbox each week, sign up for our free email list located on the side and bottom of each recipe. You can also follow us on Facebook, and Pinterest. This article may contain affiliate links where a small commission is paid if you purchase a product at no additional cost to you.
Instant Pot Prime Rib and Au Jus Recipe