Today we are sharing one of our very favorite recipes that we make in the Instant Pot, Balsamic Pork Tenderloin.
Ever since we shared our basic recipe on how to cook Pork Tenderloin in the Instant Pot, we have had several requests to post additional pork tenderloin recipes.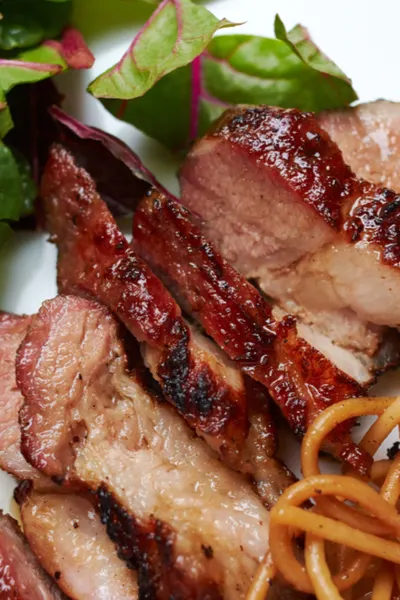 So today, we are sharing one of our favorite recipes, Instant Pot Balsamic Pork Tenderloin.
Pork Tenderloin vs. Pork Loin
But first, we must clarify the difference between a Pork Tenderloin and a Pork Loin.
These are two very different cuts of meat that require different cooking times and methods.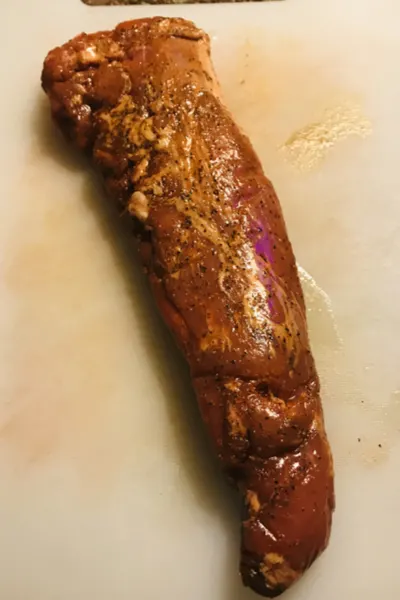 A pork tenderloin is a long and slender cut of meat, while a pork loin is much larger and rounder.
They look quite different and require different cooking times.
You can often find pork tenderloin in the pre-packaged section of the grocery store. Some companies will even pre-season the meat for you. And they are sold in approximately 1 pound sections.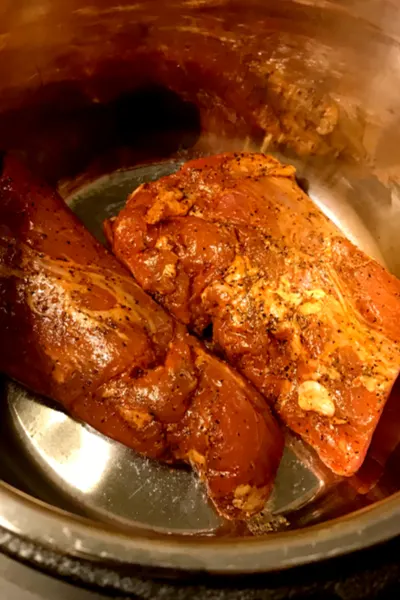 On the contrary, pork loin has a much larger middle section and is typically packaged more like a roast. Although, some butchers do cut the pork loin into smaller sections, or even in slice into pork steaks.
However, you must be careful that you purchase a pork tenderloin for this recipe. That is because each cut of meat requires very different cooking times.
With typical cooking methods, pork tenderloins require a short cooking time over high heat. And pork loin is best cooked over medium heat and using a slow cooking process.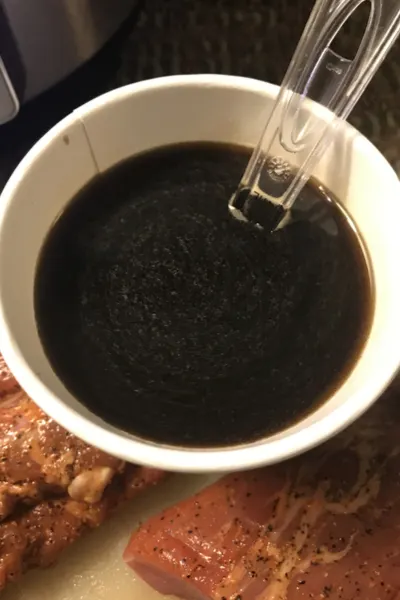 And that is where the controversy arises when cooking pork tenderloin in the Instant Pot.
How to Cook Instant Pot Balsamic Pork Tenderlion
If you look up how to cook a pork tenderloin in the Instant Pot, you will see a variety of suggestions when it comes to cooking times.
Depending on which recipe that you view, you will see cook times ranging from 0 minutes (yes, that is a thing) to up to 30 minutes.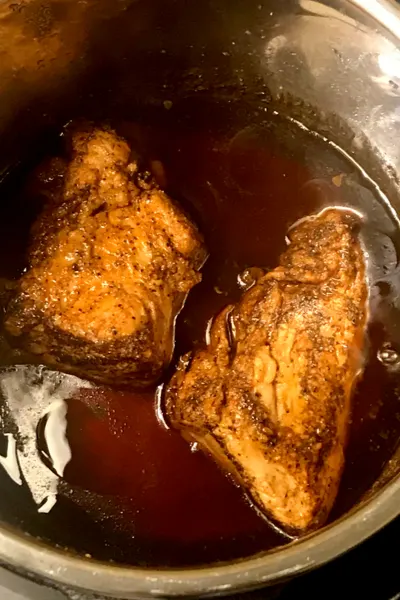 And depending on how you like your pork done, any of them could work for you.
However, when we cook Balsamic Pork Tenderloin in the Instant Pot, we stick with the cook time of 20 minutes.
That may seem like a lot, but the marinated pork cooks perfectly, and is fall apart tender in this amount of time.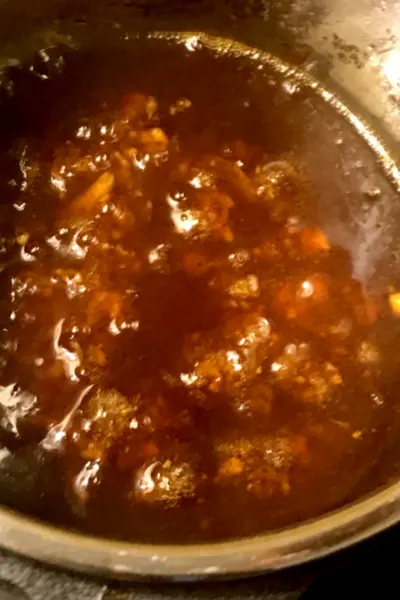 Then all that is left to do is to thicken the balsamic sauce while your pork tenderloin rests.
Once the balsamic sauce is thickened, you can drizzle it over the pork tenderloin, or serve it on the side. The choice is up to you!

To receive our 3 Recipe Articles in your inbox each week, sign up for our free email list located in the middle of each recipe or email me at contact@makeyourmeals.com. You can also follow us on Facebook and Pinterest. This article may contain affiliate links where a small commission is paid if you purchase a product at no additional cost to you.
Instant Pot Balsamic Pork Tenderloin
Pork Tenderloins soaked in a balsamic marinade and cooked to perfection in the Instant Pot and drizzled with a balsamic reduction.
Ingredients
1-2 pork tenderloins
2 tablespoons olive oil
4 tablespoons soy sauce or coconut aminos
1 cup brown sugar
1/2 cup balsamic vinegar
1 cup water
2 tablespoons corn starch + 4 tablespoons cold water
Marinade Ingredients
1/2 cup balsamic vinegar
1/4 cup olive oil
2 tablespoon Dijon mustard
1 tablespoon brown sugar
1/2 teaspoon freshly ground black pepper
4 cloves garlic, coarsely chopped
Instructions
Place the marinade ingredients in a gallon size zip-lock bag and mix well. Place the pork tenderloin in the bag and massage the marinade over the tenderloin. Let marinade at least 1 hour, preferably 8 hours or overnight.
Set pressure cooker to SAUTE. Once the display reads HOT, add the olive oil. Use the tongs pull the tenderloins out of the bag and place in the pot, turning every 1-2 minutes until browned on all sides. Push Cancel and discard the marinade.
In a medium bowl, whisk together soy sauce, brown sugar, balsamic vinegar, and water and pour it on top of the tenderloins. Be sure to scrap the bottom of the pan to loosen any bits that stuck to the bottom during the searing process.
Lock the lid in place and move the valve to the SEALING position. Pressure cook/Manual on HIGH pressure for 20 minutes.
When the cook time is up, allow for a Natural Pressure Release for 8 minutes. Move the valve to the venting position to release any remaining steam. Use tongs and a spatula to transfer pork to a serving board and set aside.
In a small bowl mix together the cornstarch and water to make a slurry. Once the mixture begins to boil, add the slurry and stir until it is thickened to the desired consistency.
Slice the pork and either drizzle the balsamic glaze on top or serve on the side.
Notes
Recipe provided by Make Your Meals
Nutrition Information:
Serving Size:
1 grams
Amount Per Serving:
Unsaturated Fat:

0g