When I first made this Instant Pot Breakfast Frittata, I wasn't sure that my family was going to approve.
They absolutely love breakfast casseroles. However, usually ones with a ton of cheese, including our Cheesy Hash Brown Casserole.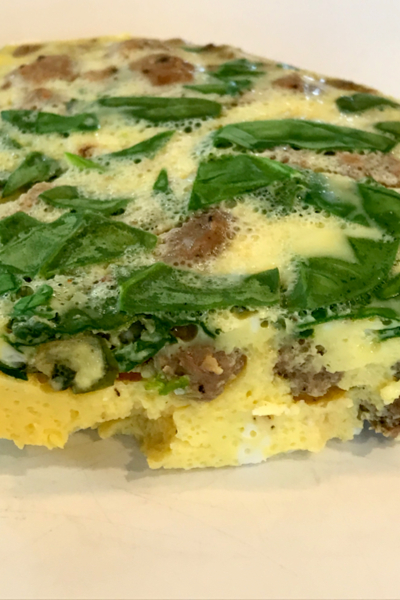 And they absolutely love our classic, Overnight Breakfast Casserole. But that is filled with a chunks of bread, eggs, and of course, more cheese.
So, I was a little hesitant to introduce them to a Frittata recipe.
What exactly is a Frittata?
Frittata is an egg-based Italian dish similar to an omelet but cooked in a casserole dish or pie plate.
Think about it as a crustless quiche that can be filled with vegetables and served in slices. And yes, you could even add a little cheese in there if you would like.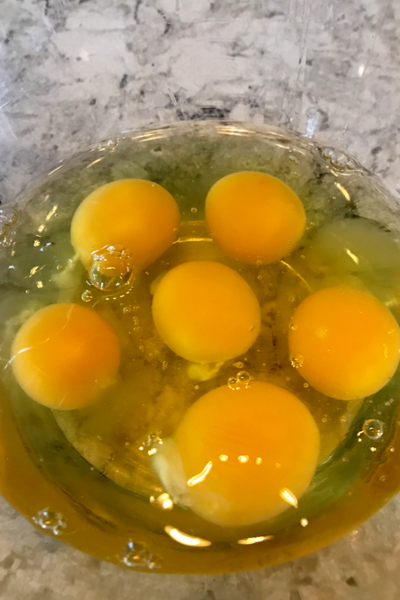 However, I needed a breakfast recipe that was dairy free. I had family coming over for breakfast and one of them had a dairy allergy.
That is when I knew that my standard Instant Pot Breakfast Casserole would not work.
So, I decided that I would make an Instant Pot Breakfast Frittata that was still absolutely delicious but contained no dairy products.
And as a bonus, it was low-carb, Keto and Paleo friendly.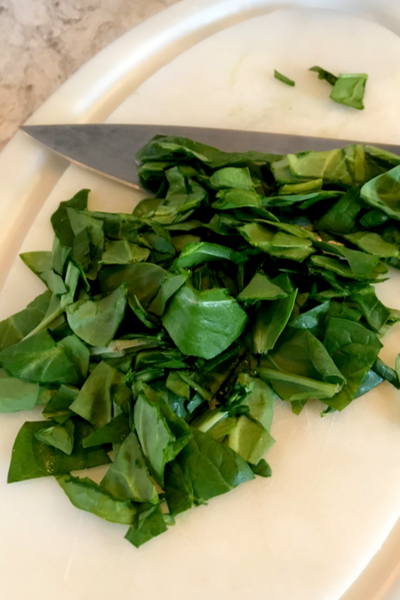 With everyone on specific diets, it is hard to find a recipe that can please them all.
Instant Pot Breakfast Frittata
When I decided to serve this recipe for breakfast, there was no way I was going to tell my family that I was making a Frittata.
The name alone would put them into a defensive mode. They prefer to eat items that they are familiar with, so I stuck with calling it a 'new' breakfast casserole.
First I added my eggs to a mixing bowl. And then I threw in some chopped spinach and some spices.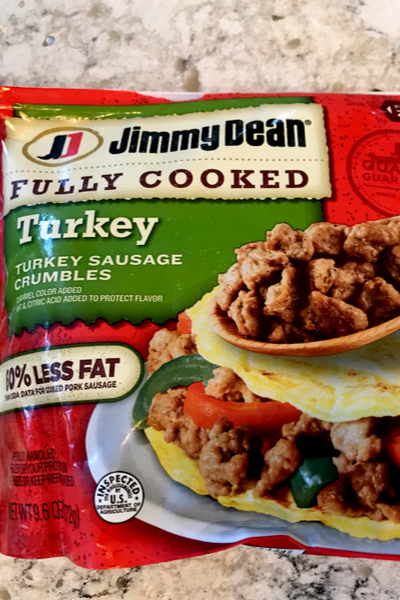 Next, I added cooked turkey sausage crumbles to the mixture.
Fortunately I had a bag of them in my freezer which prevented me from having to fry up sausage that morning.
The ingredients were whisked together and poured into a greased pan that fit down inside my Instant Pot.
The key word here is greased! Always, Always, Always GREASE your pan when cooking eggs in the Instant Pot!
What Pan To Use?
However, the actual pan that you should use is totally up to you. As long as it is oven safe and it fits down inside of the liner of your Instant Pot, you can use it.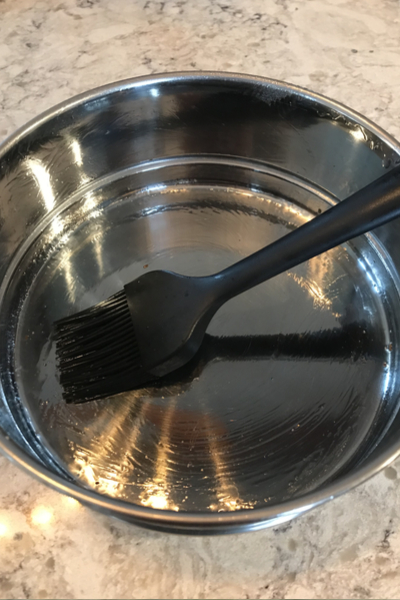 I use a pan from my Stackable Inserts to make this Instant Pot Breakfast Frittata recipe. Of course, I am always looking for ways to use the pans and it was a perfect fit for this recipe.
Although you could also use a casserole dish, ramekins, or a springform pan.
However, just a word of caution when using a springform pan. If not secured properly the eggs can leak out of the bottom.
I would recommend wrapping foil around the bottom seam to prevent that from happening.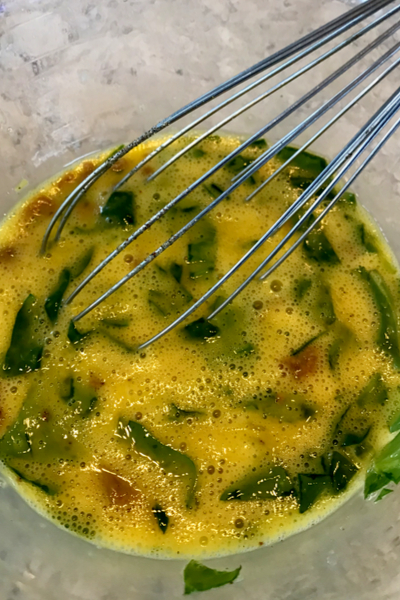 As much as I love my springform pan to make my Lemon Cheesecake in the Instant Pot, I prefer to stick with my stackable inserts for this recipe.
And as an added bonus, I can make two frittatas at once. This comes in handy when there are difference food preferences at the breakfast table.
I may make one with spinach and one without. Or I may make one with mushrooms and the other with green and red bell peppers.
The best part about this basic Frittata recipe is that you can customize it for you and your family!


To receive our 3 Recipe Articles in your inbox each week, sign up for our free email list located in the middle of each recipe or email me at contact@makeyourmeals.com. You can also follow us on Facebook and Pinterest. This article may contain affiliate links where a small commission is paid if you purchase a product at no additional cost to you.
Yield: 4
Instant Pot Breakfast Frittata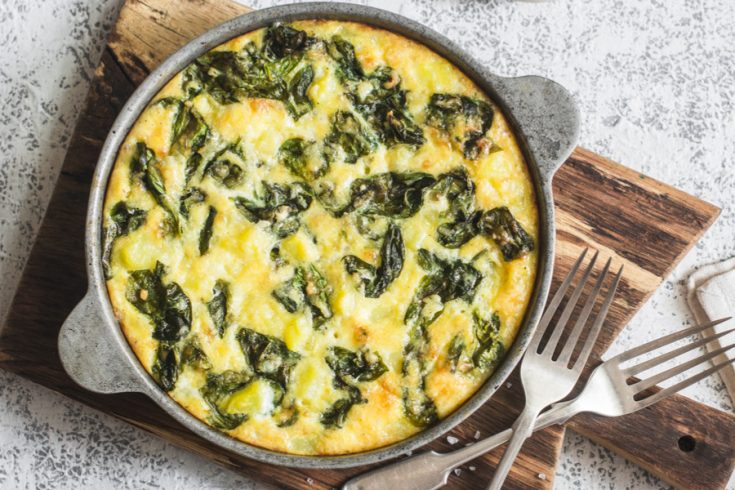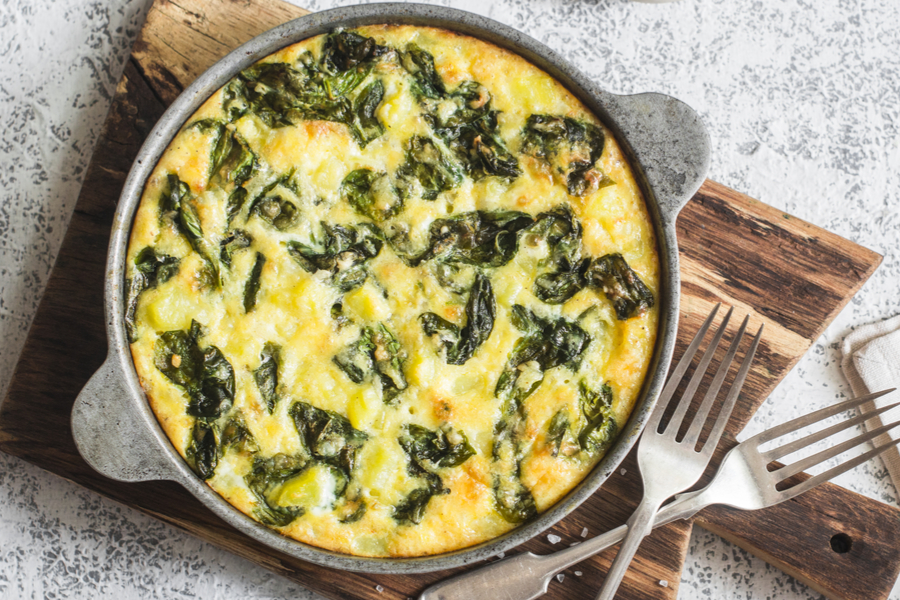 A quick, easy, and delicious breakfast frittata that is made in the Instant Pot and ready to eat in just 15 minutes!
Ingredients
6 eggs
½ cup cooked sausage crumbles
½ cup spinach, chopped
1 tsp. minced onion
½ tsp. garlic powder
¼ tsp. ground black pepper
½ tsp. sea salt
Instructions
Grease a pan that will fit inside your Instant Pot.
In a large mixing bowl add all the ingredients and whisk together. Pour in the greased pan.
In the liner of the Instant Pot add 1 cup of water and add the trivet.
Make a foil sling by taking a 30 inch piece of aluminum foil and folding it lengthwise 3 times.
Place your pan in the center of the foil and fold up each side to make two handles. Lower the pan onto the trivet and fold handles over the top of the pan.
Lock the lid and place the valve in the sealed position. Pressure cook/Manual on HIGH for 5 minutes.
Once time expires, allow for Natural Pressure Release for 10 minutes. Release any remaining pressure.
Carefully lift the pan out of the Instant Pot with the foil handles.
Cut and serve immediately.
Notes
Recipe provided by Make Your Meals
Nutrition Information:
Yield:
4
Serving Size:
1 grams
Amount Per Serving:
Unsaturated Fat:

0g