There is nothing more refreshing to eat on a hot summer day than a cucumber, onion & tomato salad.
Especially when the produce comes from your own garden!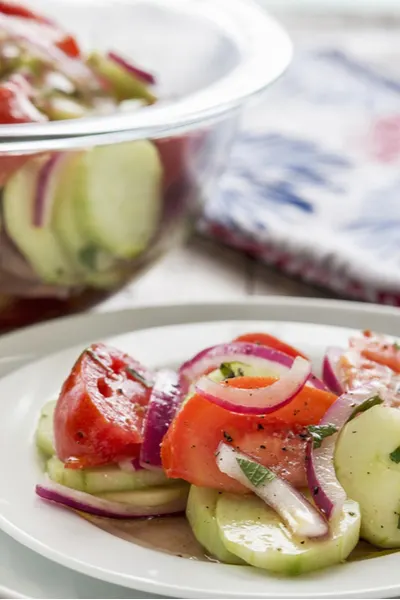 The cold salad filled with crisp cucumbers and onions pair perfectly with chunks of tomatoes.
And the tangy yet sweet vinegar dressing wakens up your taste buds to appreciate the true taste of summer.
Creamy Cucumber, Onion & Tomato Salad
I first had cucumber, onion and tomato salad as a kid. However, the dressing was mix of mayonnaise and vinegar.
And because my father loved things a little on the spicy side, he would always add a few pinches of cayenne pepper. See: Creamy Cucumber Salad Recipe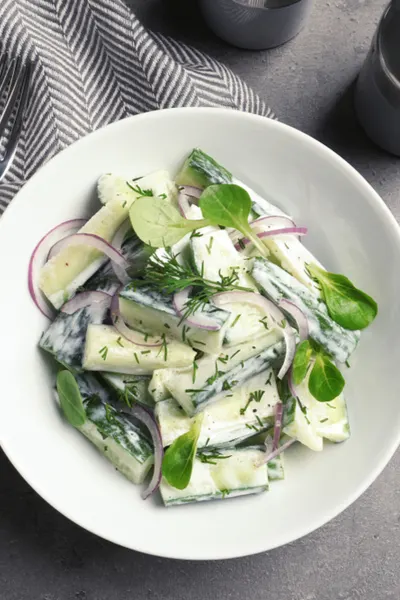 It was absolutely delicious. In fact, it only got better day after day.
So when I went to a barbecue pit restaurant and ordered a side of cucumbers, onions and tomatoes, I was shocked at what I received.
Vinegar Based Cucumber, Onions & Tomato Salad
Next to my plate of the most amazing brisket that I had ever saw was a small bowl filled with what looked like fresh cucumbers and onions with a few wedges of tomatoes.
I was expecting to see a creamy dressing over the top of the veggies.
However, after one bite, I was hooked!
The dressing was a simple vinegar and sugar combination. The tangy taste of vinegar was balanced out with just enough sugar to take the bite away.
I added a little black pepper and it was perfect!
My husband actually preferred this lighter version of the cucumber salad over the traditional creamy version that I made.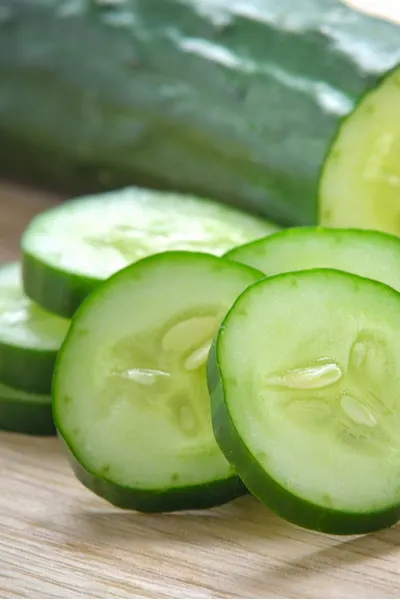 That is when I knew that I had to figure out how to make it at home!
The Vegetables
When making the salad, you can prepare your vegetables however you prefer.
The Cucumbers
For instance, you can peel and and remove the seeds of the cucumbers if you prefer. When we do this we slice the cucumber in half lengthwise and use a small cookie dough scoop to remove the seeds.
However, we don't mind the peel or seeds so we simply just remove the ends of the cucumbers and slice it in thin round slices.
You could also cut the cucumbers into small wedges, it really doesn't matter.
The Onions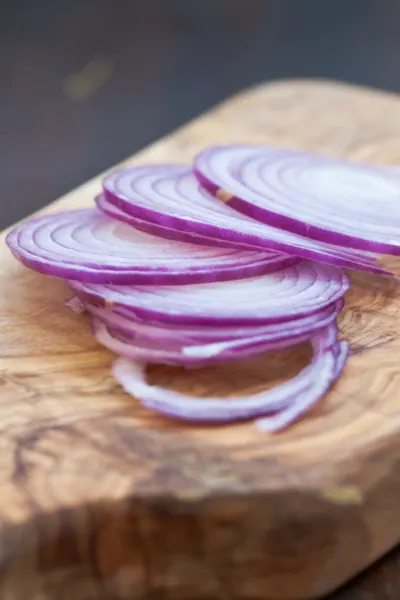 We prefer to use red onions whenever we have them on hand.
However, this cucumber, onion, and tomato salad tastes fantastic with sweet onions as well.
If you only have yellow onions, the salad can still be prepared. However, make sure your partner eats it also! The onions can have a strong flavor, even after marinating in the dressing.
The Tomatoes
You can use whatever type of tomatoes that you have on hand. We have used cherry tomatoes when we had so many that we didn't know what to do with.
However, standard, red tomatoes are our preference for this recipe.
They absorb the flavor the dressing, so you really can't taste the tomato quality.
Therefore, I would steer away from using very flavorful tomatoes such as most heirloom varieties.
They are much more expensive than slicing red tomatoes that you find at the grocery store.
And they have so much flavor that you don't want to mask it with the vinegar dressing.
Keeping The Salad Cold
After you have combined all the the ingredients be sure to put it in the refrigerator for at least 3 hours before eating.
In fact, I would recommend letting it marinate over night if at all possible. The flavor will only improve as the cucumbers, onion and tomato salad has time to sit.
This salad pairs perfectly with Smoked Brisket, Grilled Hamburgers, or even the Perfectly Cooked Steak.

To receive our 3 Recipe Articles in your inbox each week, sign up for our free email list located in the middle of each recipe or email me at contact@makeyourmeals.com. You can also follow us on Facebook and Pinterest. This article may contain affiliate links where a small commission is paid if you purchase a product at no additional cost to you.
Cucumber, Onion and Tomato Salad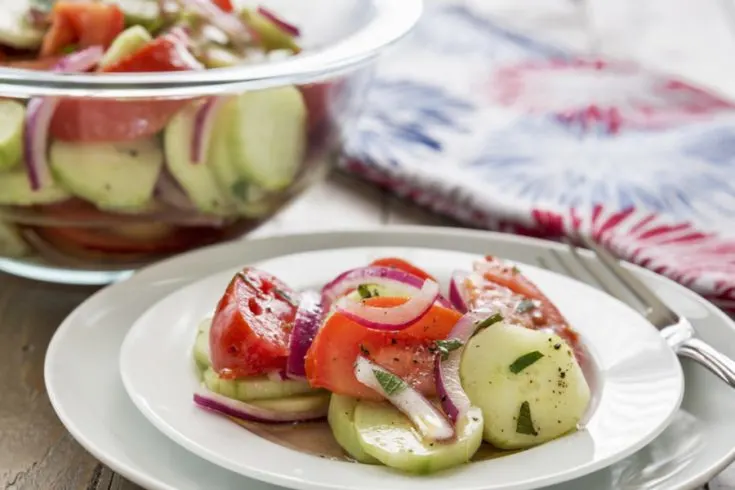 Refreshing summertime salad with cucumbers, onions and tomatoes tossed in a sweet and tangy dressing.
Ingredients
3 medium cucumbers, sliced in thin rounds
1 medium onion, halved and thinly sliced
3 medium plum tomatoes cut into wedges
1/2 cup white vinegar
1/4 cup granulated sugar
1 teaspoons salt
1 teaspoon fresh ground black pepper
½ teaspoon crushed red pepper flakes
Instructions
Combine the cucumbers, onions and tomato ingredients in a large bowl.
In a small bowl combine the vinegar, sugar, salt, pepper, and crushed red pepper flakes and whisk until well incorporated.
Pour liquid mixture over top of the cucumber mixture and toss well to coat.
Refrigerate at least 2 hours before serving.
Notes
Recipe provided by Make Your Meals
Nutrition Information:
Serving Size:
1 grams
Amount Per Serving:
Unsaturated Fat:

0g