It is grilling season so that means it is time to share how we make the BEST Homemade Grilled Hamburgers.
If you follow our recipes, you know how much we love to use our gas grill, especially in the summer.
Not only do we grill beef hamburgers, we also use it to grill veggie burgers, ultimate bacon burgers, chicken, steak, diced potatoes and even our thin and crispy pizza crust!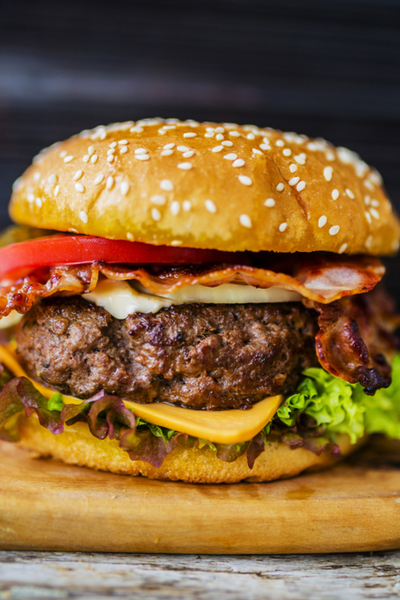 Whatever we can think of, we throw it on the grill!
But one of the most common things that we make on the grill is homemade hamburgers.
Now, I am not against using pre-packaged frozen hamburgers from the store.
Those work great when feeding a crowd or when you are in a hurry to get something on the table for dinner.
However, you can't beat the taste of a homemade burger!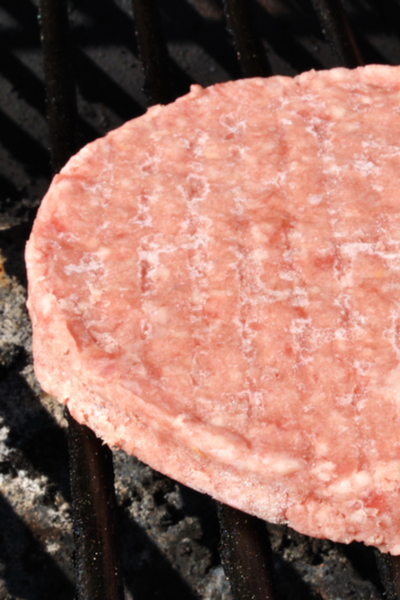 The flavor is so much better than the ones that you get from the freezer section of the grocery store.
And you can save yourself some money by making them from fresh ground beef rather than purchasing formed patties from the butcher.
But there are a few keys to making sure that you make the BEST homemade grilled hamburgers. But be sure to check out our popular Ultimate Bacon Cheeseburger recipe.
The Keys To Making The Hamburgers
Type of Beef To Use
First of all, be sure to use ground beef that has a lean-to-fat ratio of 80/20.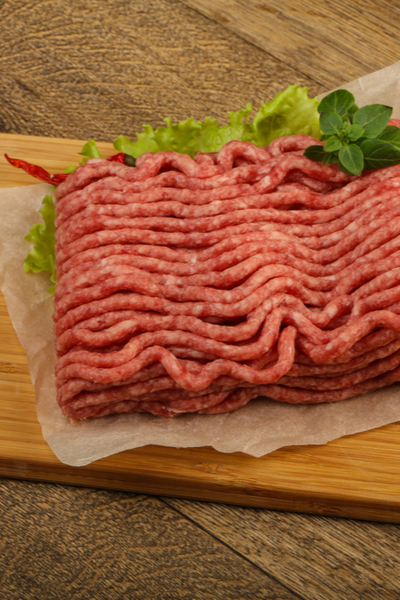 You want to have this percentage of fat to help keep the texture moist. Not to mention, the little bit of fat will add a little extra flavor to your burger.
If you use ground sirloin that has a typical 90/10 ratio, your grilled hamburgers will most likely turn out dry and crumbly.
Seasoning
Now that you know the best type of ground beef to use, it is time to add a little flavor to your homemade hamburgers.
Instead of going overboard with seasonings that over power the taste of a grilled burger, we prefer to keep it simple.
A little minced garlic and onion adds a delicious, yet subtle flavor to your burgers.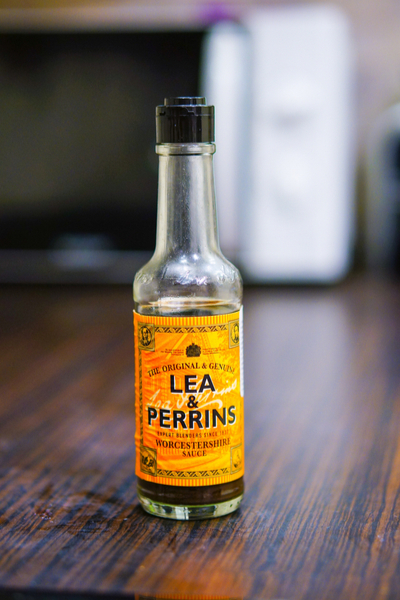 But the true secret seasoning that makes these grilled hamburgers the best ever is Worcestershire sauce!
The sauce adds a hint of savory and sweet flavors along with a distinct tang that makes your mouth water as you take each bite.
In fact, these burgers are so delicious that ketchup, mustard, or A-1 sauce is not even necessary!
Forming the Patties
Now that you have the ingredients, you must know that there are a couple of secrets to making the best homemade grilled hamburgers.
First of all, just like when making meatloaf, you do not want to overmix the meat.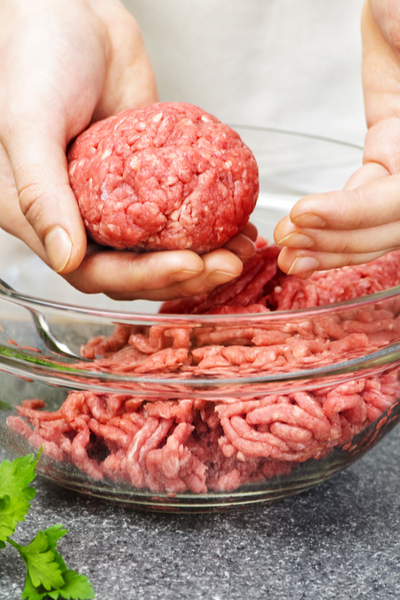 Mixing your ingredients too much is a very common mistake that can really make hamburgers turn out with a tough, dry texture.
Just mix the ingredients until incorporated and then form the patties.
The key to forming the best homemade hamburgers for grilling is to make them in 1/3rd pound portions. So each pound of beef that you use will make 3 patties.
You can use a hamburger press if you prefer. However, I just form them in the ball of my hand, being careful not to handle it too much.
Simply score the beef with the side of your hand into even sections. Then tear off that portion to make your each hamburger.
While you are making your homemade patties, be sure to put an indention in the center of your burger.
Your hamburgers will swell up in the center when placed on a grill. By putting a divot in the middle of your patties, your hamburgers will turn out nice and flat rather than domed.
Grilling Homemade Hamburgers
Now it is time to grill your homemade hamburgers.
There are a few keys to making sure that your burgers are grilled to perfection.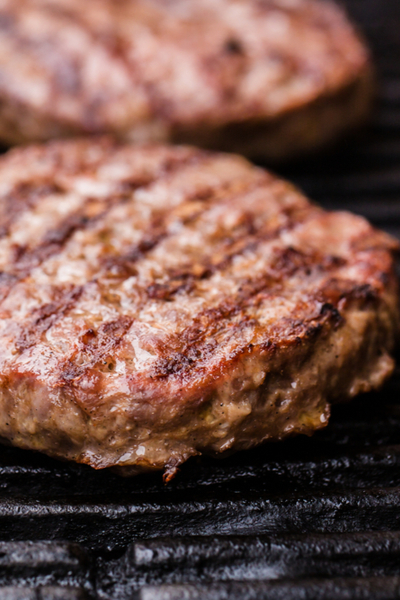 First, be sure to start off with a hot grill. Pre-heating your grill allows your meat to sear which helps hold all the juices inside.
Second, do NOT press down the hamburger with the spatula. Although a common practice, pressing down on the meat allows all of the juices to escape from the center of your burger.
And finally, do not flip several times! Allow the burger to cook adequately on one side.
If the burger sticks to the grates of the grill, it has not had enough time to cook. Leave it be until you can flip it easily!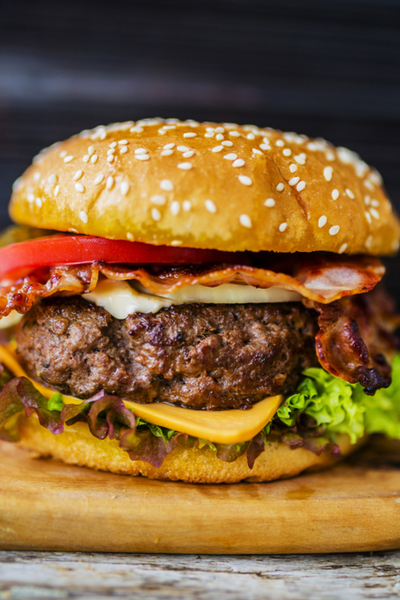 So how do you know when your burger is done cooking? A meat thermometer is the best way to ensure that you have the BEST homemade burger!
Insert the thermometer in the side (not top) of the burger. This will give you an accurate reading of the internal temperature.
Remove the burgers from the grill when it is cooked to your liking!

To receive our 3 Recipe Articles in your inbox each week, sign up for our free email list located in the middle of each recipe or email me at contact@makeyourmeals.com. You can also follow us on Facebook and Pinterest. This article may contain affiliate links where a small commission is paid if you purchase a product at no additional cost to you.
Yield: 6
The BEST Homemade Grilled Hamburgers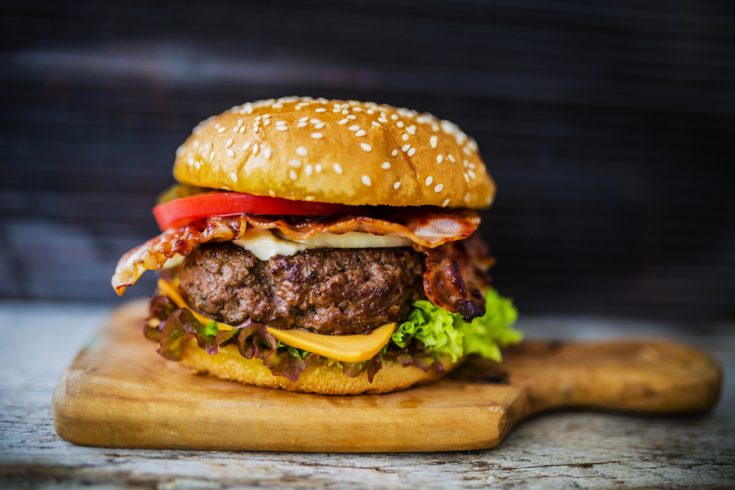 Find out the secrets to making the BEST homemade grilled hamburgers that turn out nice and juicy, flavorful and perfectly cooked each and every time.
Ingredients
2 pounds 80/20 ground beef, refrigerated
3 cloves garlic, minced
2 tablespoons minced onion
1 tablespoon Worcestershire sauce
1 teaspoon salt
1 1/2 teaspoons fresh ground pepper
Instructions
In a large mixing bowl add the ground beef and then sprinkle the remaining ingredients on top.
Fold the meat a few times to incorporate the ingredients. This should take only about 30 to 45 seconds. Do NOT overmix the meat.
On a large plate or serving tray lined with parchment paper place your meat in the center. Score the meat with the side of your hand into 6 evenly spaced sections.
Tear off each section and carefully form each into a patty that is approximately one inch thick and 4 inches across. As you form the patty, be sure to form it with a ½ inch indention in the center
Cover the formed patties with plastic wrap and transfer to the refrigerator until ready to grill.
Heat your grill to Medium-HIGH heat.
Place patties on the grill over direct heat. Cook for 3 minutes, then flip. Do NOT press down on the patties.
Using a digital thermometer, insert the probe through the side of the patty and cook until desired temperature has been reached.
For medium-rare cook until internal temperature reaches 135°F
For medium burgers, cook until internal temperature reaches 145°F
For well-done burgers, cook until internal temperature reaches 160°F
When To Add The Cheese
When you have about 1 minute left on the cooking time, add the cheese to the burgers, and close the lid to allow it to melt.
Remove burgers from the grill and let them rest for 3 minutes before serving.
Notes
Recipe provided by Make Your Meals
Nutrition Information:
Yield:
6
Serving Size:
1 grams
Amount Per Serving:
Unsaturated Fat:

0g