Cold Veggie Pizza is the ultimate party food recipe.
Rolled out, buttery crescent roll dough that is cooked and topped with a flavorful spread and colorful veggies. It is sliced into small squares for an easy to eat appetizer or snack.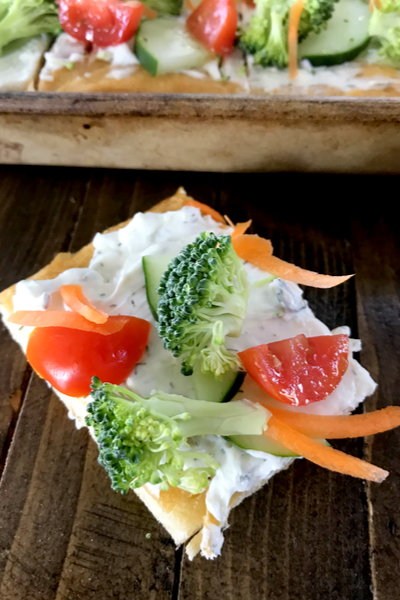 I first had cold veggie pizza at a bridal shower many years ago. I was filling my plate with various appetizers, including my favorite Buffalo Chicken Dip, when I came across this dish.
It caught my eye because of how beautiful the diced veggies looked.
The bright colors of carrots, tomatoes, broccoli and cucumbers stood out against the white cream spread.
And it was all assembled on top of what looked like a thick pizza crust.
However, after a closer look, I realized the cold veggie pizza crust was actually crescent roll dough.
I quickly grabbed a piece and couldn't wait to get back to my seat to take a bite.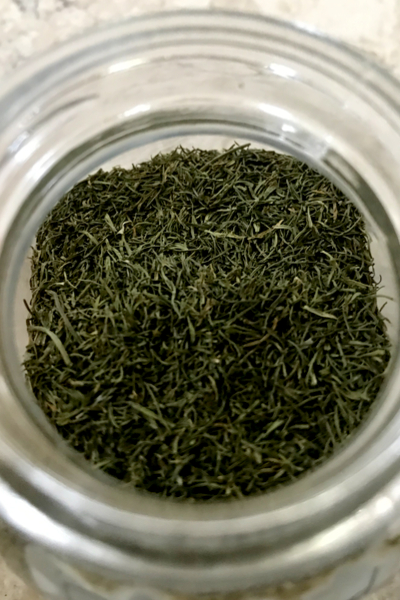 And I wasn't disappointed! The soft dough was balanced out perfectly with the crunch of the veggies.
And the cream cheese spread that held everything together had a hint of dill and garlic which paired perfectly with the veggies.
Everyone at the party loved it so much that the host passed out recipe cards with the instructions to all of the guests.
How To Make Cold Veggie Pizza
Not only is cold veggie pizza delicious, it is super easy to make!
It starts with making the crust. Simply unroll 2 cans of pre-made crescent roll dough and place them into a large rimmed baking sheet.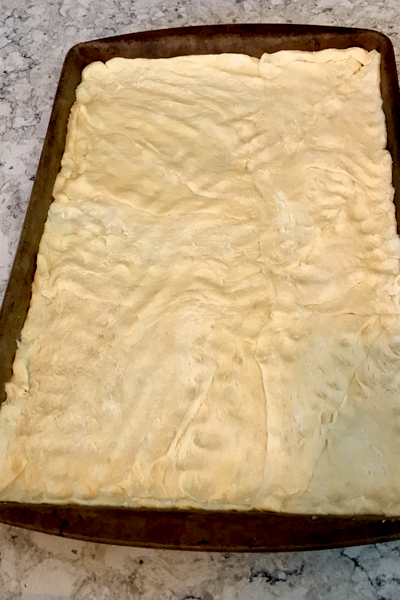 Keeping the dough flat, pinch the seams together and press into the pan. Then bake it until it is golden brown.
While the crust is cooling, make the cream cheese spread.
Be sure to use room temperature cream cheese when making cold veggie pizza. This will allow you to mix the ingredients into a smooth spread.
Add in the sour cream, dill and garlic powder and spread it on top of the cooled crescent roll crust.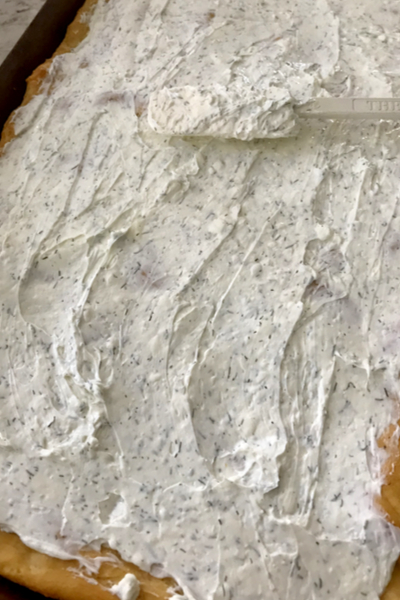 Now all that is left is to top the pizza with diced veggies!
Mix Up The Ingredients
Although the recipe below gives you guidelines on the standard veggies used in this cold veggie pizza recipe, you can add in whatever veggies that you prefer.
If you don't like tomatoes, then omit them and add in diced red peppers instead. Not a broccoli fan? No worries, add diced cauliflower.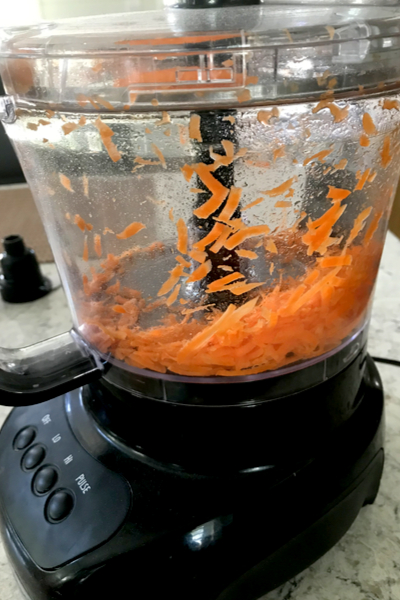 However, be sure to have a variety of colors and textures for your veggie toppings.
For example, this recipe uses carrots that were shredded in my Hamilton Beach food processor instead of diced carrots.
You don't want too many crunchy veggies on top as it would make it too difficult to eat.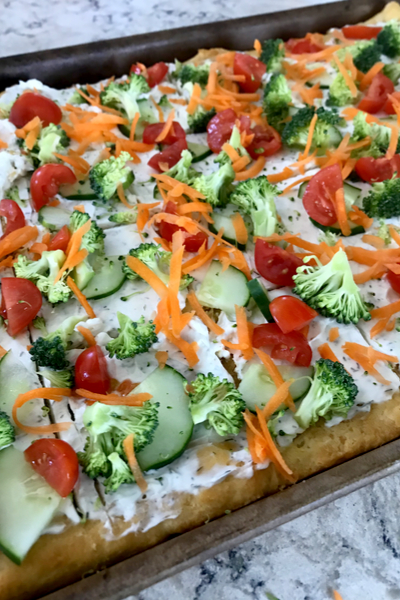 And if you aren't a dill fan, use dry ranch dressing mix instead. The options really are endless with this cold veggie pizza recipe!
To receive our 3 Recipe Articles in your inbox each week, sign up for our free email list located on the side and bottom of each recipe. You can also follow us on Facebook and Pinterest. This article may contain affiliate links where a small commission is paid if you purchase a product at no additional cost to you.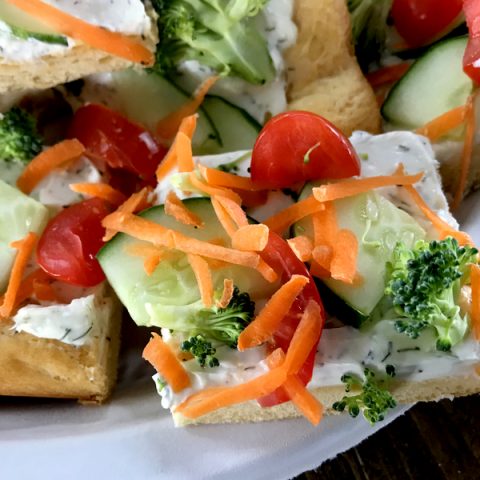 Cool Veggie Pizza
The ultimate party food recipe – crescent roll dough cooked and topped with a creamy dressing and colorful veggies and served in slices for an easy to eat appetizer or snack.
Ingredients
2 8 oz. cans refrigerated crescent rolls
1 8 oz. package cream cheese, room temperature
1/2 cup sour cream
1 teaspoon dried dill weed
1/8 teaspoon garlic powder
1/2 cup small fresh broccoli florets
1/3 cup quartered cucumber slices
1/2 cup grape tomatoes, quartered
1/4 cup shredded carrot
Instructions
Heat oven to 375°F.
Unroll both cans of dough and separate dough into long rectangles.
Place rectangles of dough in an ungreased large rimmed baking sheet. Pinch the seams and press the dough into the corners and up the sides to form a crust.
Bake 13 to 17 minutes or until golden brown. Cool completely, about 30 minutes.
In small bowl, mix cream cheese, sour cream, dill and garlic powder until well incorporated. Spread evenly over the crust.
Cut the crust into squares (7 rows by 4 rows).
Top with vegetables.
Serve immediately or cover and refrigerate before serving.
Notes
Recipe provided by Make Your Meals
Nutrition Information:
Serving Size:

1 grams
Amount Per Serving:
Unsaturated Fat:

0g